Catrece Ann Tipon Amplifies AAPI Voices in Baltimore and Beyond
With the Asian Pasifika Arts Collective, Tipon uses art to advocate for AAPI representation in everyday life while building cross-community relationships.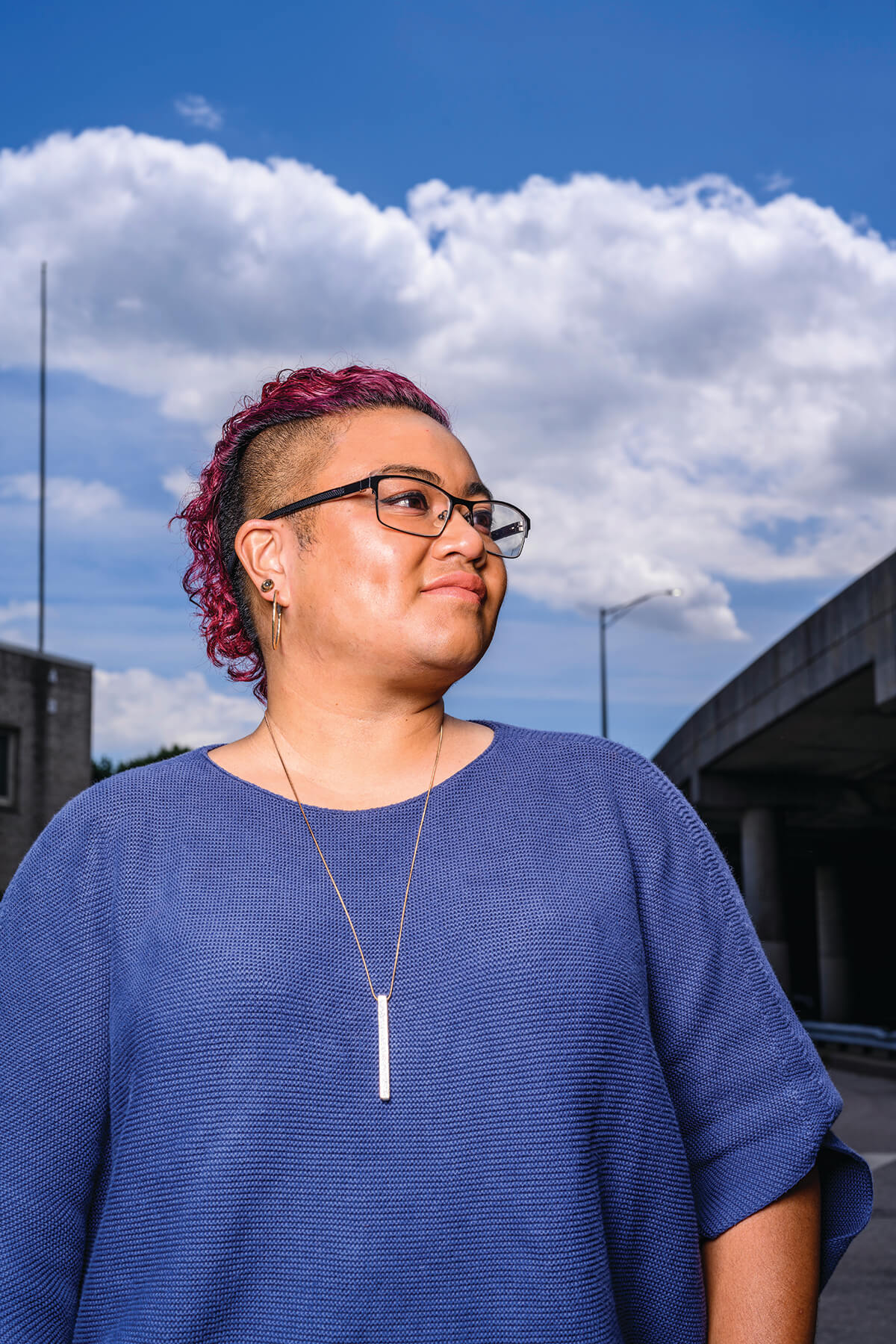 Catrece Ann Tipon is a true Renaissance woman.
Growing up in the Severna Park area, she studied dance for 16 years, played the clarinet, and rowed crew. She currently boasts a thriving side-hustle as a talented self-taught photographer. Somehow, she still finds time to work as a nurse at University of Maryland's R Adams Cowley Shock Trauma Center.
Still, Tipon recalls feeling like an outsider throughout her younger years. As a second-generation Filipino American, she grew up in a majority-white community and often tried to hide her heritage by downplaying the ways she felt different.
"I was always singled out," she recalls. "I was the brown kid. As a child of immigrants, you're always, unfortunately, trying to just assimilate and try to be part of the majority. It wasn't until I went to high school in [Baltimore] City and I met all these different cultures [that] all of a sudden, I realized, 'I'm in a safe space to be who I am.'"
After high school, Tipon studied at Catholic University, where she had the opportunity to learn even more about her culture through their Filipino Club. Following graduation, Tipon eventually migrated back to Baltimore where she met her business partner, Cori Dioquino, a Filipino-American actor, director, and producer.
Dioquino was frustrated by the lack of Asian American and Pacific Indigenous (AAPI) representation in Baltimore's theater scene. She wrote a passionate blog post on the topic that went viral. The ensuing activism planted the initial seeds of what would eventually become the Asian Pasifika Arts Collective (APAC), a Baltimore-based nonprofit that uses art to advocate for AAPI representation in everyday life while building cross-community relationships.
"We created the organization out of literally nothing," says Tipon. "There were basically 12 angry people who felt the need for change in the Baltimore theater community."
Tipon and Dioquino helped APAC broaden its mission and grow into a powerful advocate and platform for amplifying AAPI voices. Today, APAC lives out that mission by hosting in-person and virtual storytelling events, art exhibits, theater productions, and storytelling workshops.
A good example of APAC's programs includes the AAPI Women's Voices Theater Festival produced in May 2022, in partnership with the Strand Theater Company. The festival featured six original short plays by AAPI women-identifying playwrights and aimed to bring awareness to the stories and experiences of AAPI women, as well as transgender, nonbinary, and gender-fluid individuals.
"We're giving [artists] the platform to tell their story in a safe space, to allow them to be proud of their heritage and to even get to know more," says Tipon.
Tipon is proud that APAC has given so many AAPI artists a platform to share their stories, including herself.
"APAC gave me a voice that I didn't know was needed," she says. "For a long time, I was okay with being in the background. APAC has helped me find the power to say, 'I am here and you are going to listen to me!' We wanted to give other artists the platform to share their voice."