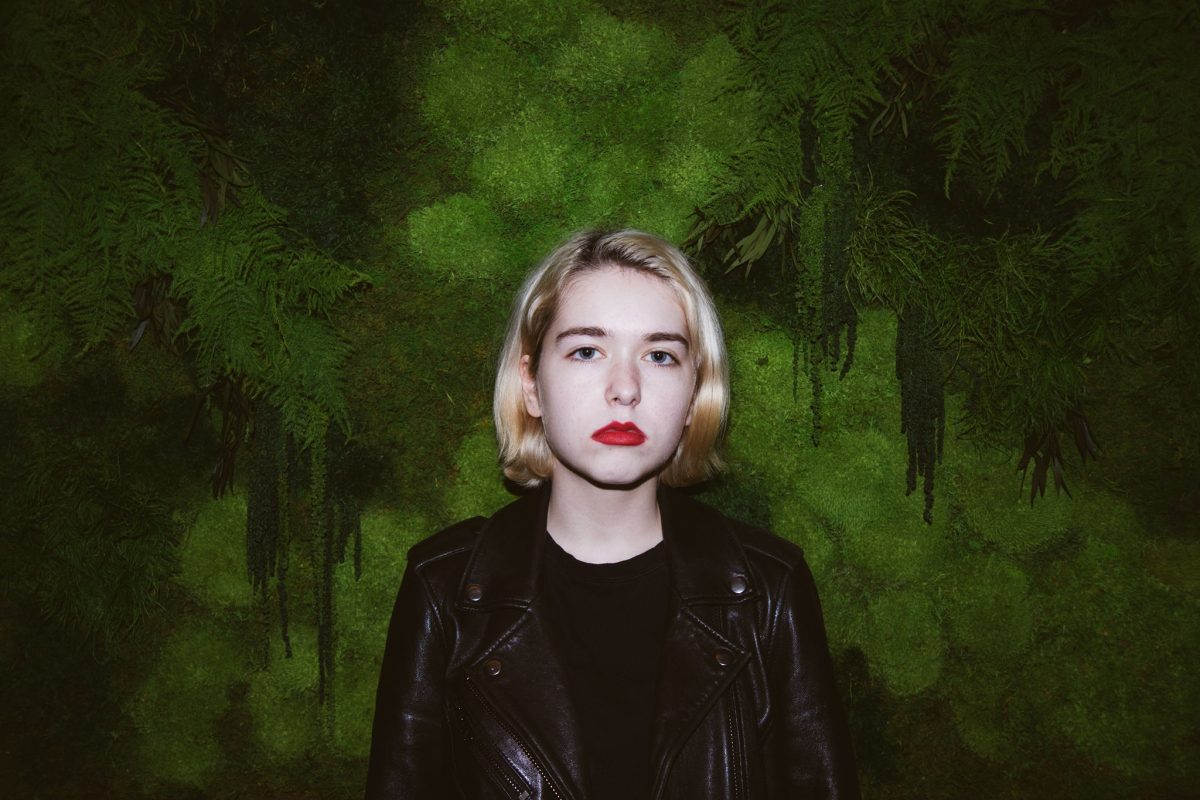 Audrey Melton
Events
True Laurels Issue 02 Celebration
May 5, New Beginnings Barbershop, 1047 Hollins St.  On Friday May 5, 2017 Baltimore-based and focused zine True Laurels—which has been featured in The Fader and Nylon—will be celebrating the release of its second issue. The launch takes place at Sowebo-based barbershop and gallery space, New Beginnings. The event will give attendees the first chance to read and purchase the issue, which like its predecessor, features stories on some of the most captivating musical and visual artists of Baltimore City and beyond. The event will not only give a first look at the issue but also display work from artists featured. 
The Milkshake Band's Pre-Mom's Day Concert
May 13, Creative Alliace, 3134 Eastern Ave. The beloved kids' band is also hosting a mini-activist fair as part of their Celebrate Mom's Concert. Kids can have their face painted and make Mother's Day cards for mom, and even get their picture taken with Moo, Milkshake's mascot. Moms can check out some great non-profit organizations to connect with. Every mom also gets a flower and some chocolates, and if you bring a diaper and/or diaper ointment donation for Share Baby, an organization that provides baby gear to community organizations, and you can get a free Milkshake CD.
In-Gallery Conversation: Jack Whitten & Katy Siegel
May 20, Baltimore Museum of Art, 10 Art Museum Drive  One of America's most renowned abstract painters, Jack Whitten, joins BMA senior programming and research curator Katy Siegel in a thought-provoking conversation about the trajectory of social abstraction, and specifically Black abstraction, from the post-War years. They'll also discuss Whitten's work to the contemporary, and the work of Mark Bradford.
Performances
An Evening With Snail Mail
May 16, WTMD studios, 1 Olympic Place, Towson  At this year's South by Southwest, everybody was talking about a three-piece rock band from Baltimore named Snail Mail. Pitchfork raved about them, and awarded them Best New Track. In a profile of Snail Mail's singer, Lindsey Jordan, Pitchfork called her "the wisest teenage indie rocker we know." On Tuesday May 16, see Snail Mail live, a week before they set off on their first big national tour. 
H.T. Darling's Incredible Musaeum Presents: The Treasures of New Galapagos, Astonishing Acquisitions from the Perisphere Through May 14, The Peale Museum, 225 Holliday St.  In this new immersive theater work by the inventive Submersive Productions, H.T. Darling is a high-society explorer who has just returned from an expedition to an area of outer space, "The Perisphere," and a planet he calls New Galapagos. Darling will share his curious discoveries at The Musaeum, where each audience member choses their own path through the evening's strange events.
Psycho Beach Party May 19-June 16, Stillpointe Theatre, 1823 N. Charles St.  Psycho Beach Party" is a manic party-mix of 50's psychological thrillers, 60's beach movies, and 70's slasher films. The story focuses on Chicklet Forrest, a 16-year old tomboy who's desperate to be part of the in-crowd of Malibu beach surfers. She's the typical American girl – except for one little problem: her personality is split into more slices than a pepperoni pizza.
Exhibits
Young, Black, & Gifted at Gallery CA and Arts Every Day's Annual Student Art Show Two shows this month showcase powerful, young minds. Young, Black, & Gifted's purpose is to demonstrate the talent of young black artists in Baltimore. The youth artists of Baltimore Youth Arts want to show their city in a more positive light to address the stigma of youth of color and change the narrative that isn't reflective of their true identity. They've been working with Shan, an award-winning photographer from East Baltimore, to organize the exhibit. (May 5-June 9, Gallery CA, 440 E. Oliver St.)
The exhibition organized by Arts Every Day—which connects Baltimore City public schools to the arts and culture community—features more than 150 pieces art, including sculptures, portraits, quilts, and murals. (Through May 7, The Walters Art Museum, 600 N. Charles St.)
American Made: Mass Production/Mass Incarceration Through May 27, Maryland Art Place, 218 W. Saratoga St.  This exhibition and reading room, curated by students at the Maryland Institute College of Art, showcases photography, zines, video and other visual art forms produced by current and former prisoners that examines concepts of mass production and forced labor in prisons. Work includes videos from the Real News Network presented by Baltimore-based artist Bashi Rose; new drawings by artist Angelo, in collaboration with Chicago-based collective Temporary Services; and posters by New York-based designer and artist Josh MacPhee.
'Merica and You Can't Just Draw a Line in the Sand Through June 17, School 33, 1427 Light St.  One of two new exhibitions opening this month at School 33, 'Merica, a group exhibition, examines and dissects deeply ingrained American iconography such as the American flag and printed U.S. currency. Featured artists Susie Brandt, Wesley Clark, Emily Erb and René Trevino engage in a literal and tactile deconstruction, reconstruction, and/or re-imagining of this imagery in an effort to process the complex, evolving relationships that they themselves and others have with it. The other exhibit, a solo show by David Eassa, uses paintings sculptures, and installations to explore this theme: "Just when you think everything is set in place with a clear trajectory, it seems like something always comes along to flip it all upside down. Your once certain way of being, your tried and true ways of existing within yourself, your environment, and with others… everything is now challenged and called into question. You ask yourself, 'Where do I go from here?'"
Mattye Hamilton, Peter Smith, Maxine Taylor May 5-28, Hamilton Gallery, 5502 Harford Road  This group show explores the human form, and the process of changing and growing. Through her paintings Mattye Hamilton illustrates the way in which she is connected to her environment. Her works radiate light and teases emotion, and she is drawn to the patterns, colors and figures of daily life. Peter Smith and Maxine Taylor present works depicting the human figure. Their investigations of the human form include works in watercolor, pastel and oil. 
News
Composers Du Yun, who last week was awarded the Pulitzer Prize, and Felipe Lara, hailed for his "voluptuous, elemental lyricism," will join the artist faculty of the Peabody Conservatory's highly regarded Composition Department beginning in the fall semester of the 2017-18 academic year. They come to Peabody in the midst of numerous initiatives and developments demonstrating the Conservatory's renewed commitment to creating, performing, and celebrating the music of our time. "Composition has long been a strength at Peabody, and we are proud to welcome two new faculty artists of such stature as Du Yun and Felipe Lara," noted Dean Fred Bronstein. "I look forward to seeing how their distinct creative contributions will expand and enhance the work we are doing across the Conservatory in the new music space."