Let's Have a Kiki
Local drag queen Brooklyn Heights talks drag brunch etiquette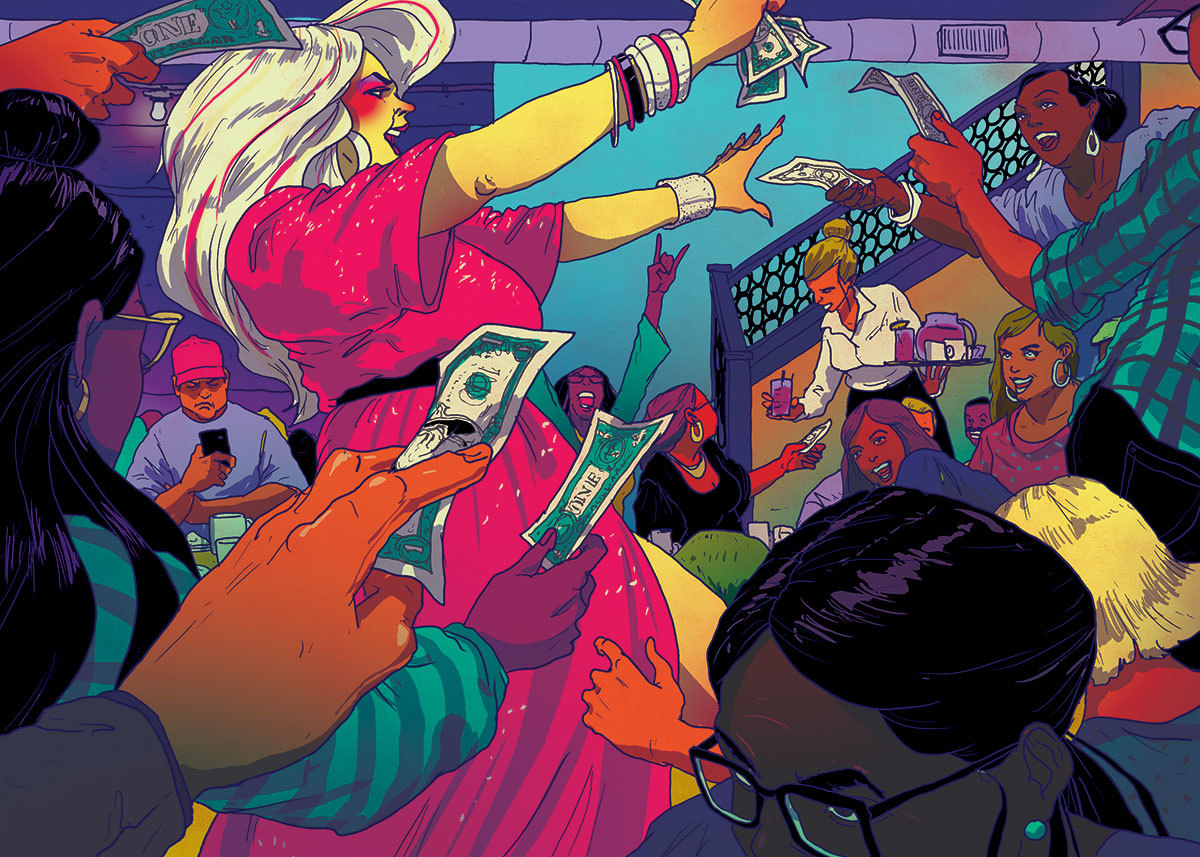 Wake up and smell the hairspray—local drag queens have taken over Baltimore's brunch scene, and they're leaving a trail of glitter in their wake. With high-energy performers drawing masses of mimosa-sipping patrons to restaurants such as Minnow, El Bufalo Tequila Bar & Kitchen, and Trinacria Cafe, it's time for a refresher course on how to act when a queen sashays around your table or challenges you to a twerk-off.
We asked Brooklyn Heights, host and lead performer of Points South Latin Kitchen's Sunday brunch, to give us the lowdown on drag brunch etiquette.
Always tip your entertainers! It takes a lot of money to look this fabulous, darling.
Do not touch, unless given permission.
Unless you work for Picture People, get off your damn phone!
The more you drink, the prettier we'll look.
If anything we do offends you, you probably don't belong here, anyway.
Respect the staff as much as the entertainers. We ALL work hard to please you!
Make a reservation, confirm your reservation, and show up to your damn reservation.
Have fun!