Museum Ours
An inside look at the BMA's 100-year relationship to Baltimore.
FALL ARTS PREVIEW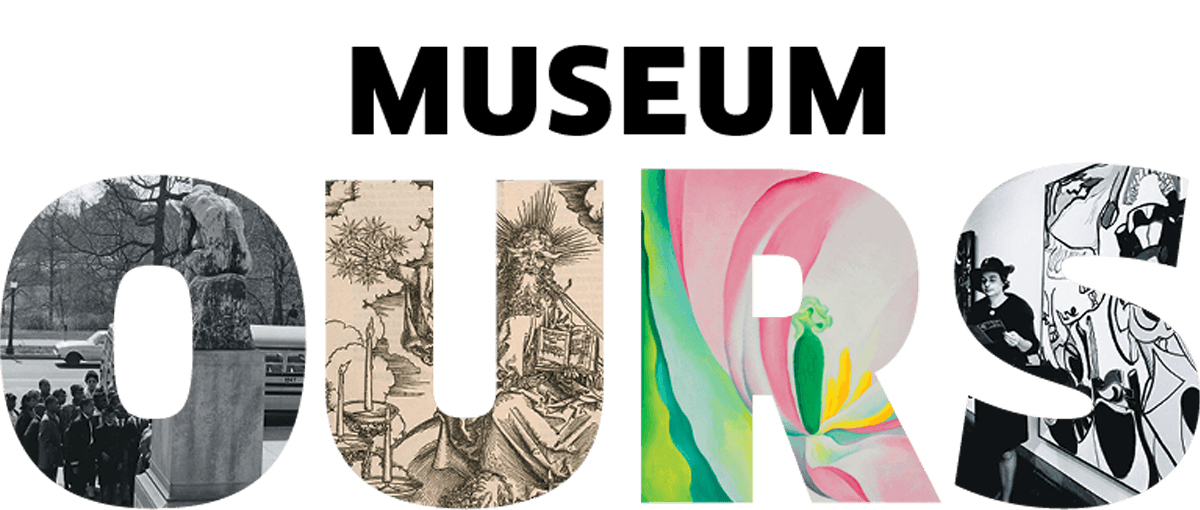 An inside look at the evolution of the BMA's 100-year relationship to Baltimore.
By John Lewis
The fall arts season is packed with exceptional events—check out our Editor's Picks for proof—but The Baltimore Museum of Art's 100th anniversary deserves particular attention. The museum was founded in 1914 with an eye toward bringing art to the community, and, basically, that mission hasn't changed. But over the past century, notions of art and community have changed profoundly, and the BMA has adjusted—sometimes, ahead of the curve; other times, struggling to keep pace. Though its course may have been charted by a handful of determined directors and prescient curators and collectors, its evolving identity suggests something grander at work, something inextricably linked to the city's history and how we view ourselves. In fact, the BMA's legacy is as much about Baltimore as it is about art.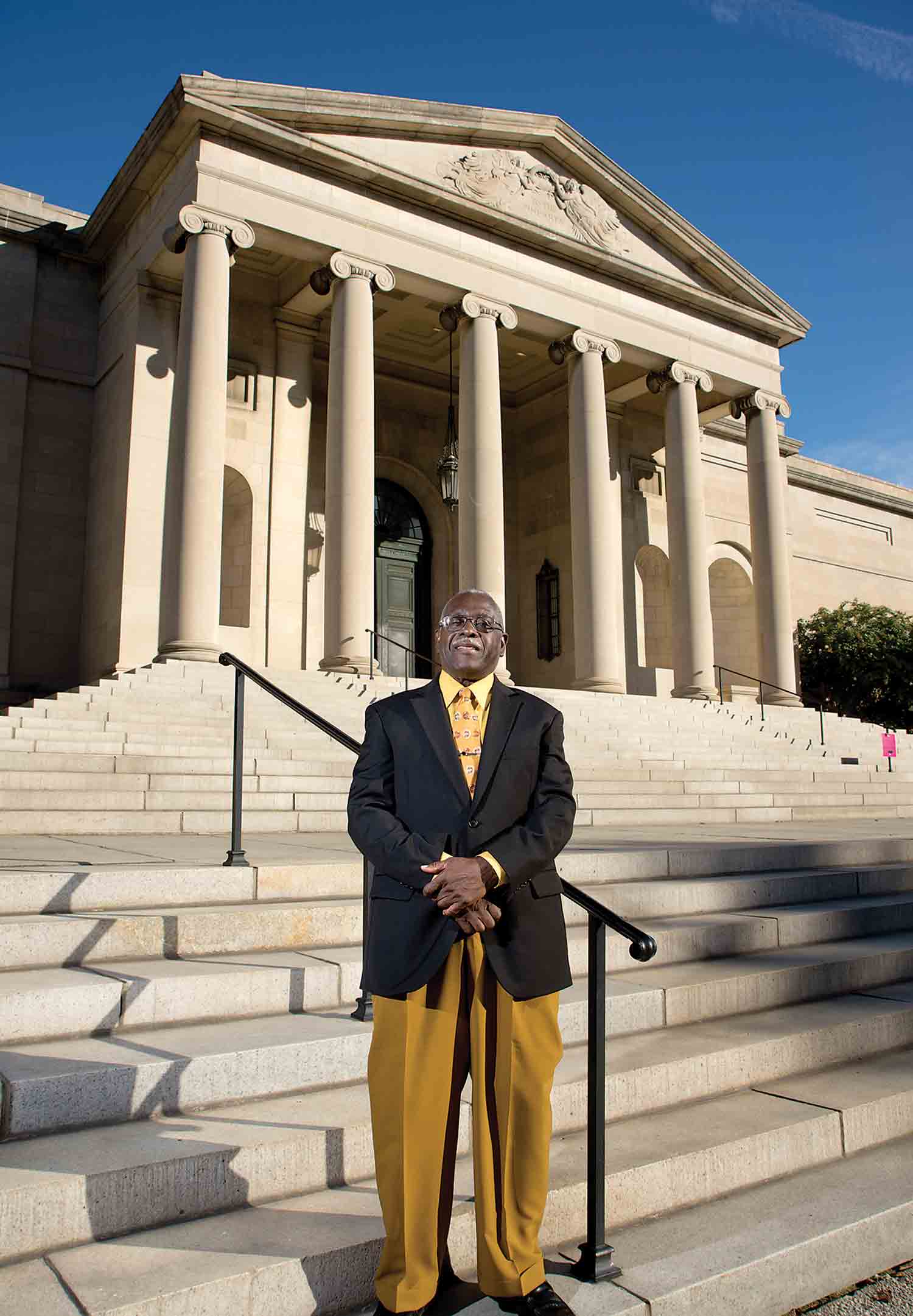 Carl Carver, standing in front of the BMA's Grand Front Entance, which reopens in November. Photography by Mitro Hood.
The survey went out in the fall.
Part of an ambitious community-outreach initiative spearheaded by The Baltimore Museum of Art's [BMA] board of trustees, it queried hundreds of local businesses, community leaders, stakeholders, and even the Boy Scouts about their relationship to the museum and what they wanted from it going forward.
It included questions like: How often have you visited? What appealed to you? Do you believe the museum should devote itself primarily to the work of living artists? Do you believe the museum should show more commercial art? What types of exhibitions would you like to see?
Responses came in from all over the city. A manufacturing company reported that roughly half its workers were interested in "nothing" related to the BMA, and the other half wanted to see exhibitions of firearms and old watches, along with photography and modern art; a local pharmacist suggested "celebration and exhibition by different nationalities residing in Baltimore;" and a graphic design group hoped the museum could be more "articulate" and less "static and stodgie [sic]."
The vice-principal of Booker T. Washington High School believed the museum should be more of a presence at area movie theaters, while a representative of the Archbishop of Baltimore urged the BMA to "provide poetry for the light of the moon" (whatever that means), and a member who wasn't named John Waters said he'd like to see an exhibition of art in "bad taste."
The range of responses shows the challenges faced by an institution trying to accommodate various constituencies and reach others, while simultaneously acknowledging its history and moving forward. It's all the more poignant when you consider that this particular survey was conducted in 1937.
As the BMA marks its 100th anniversary this fall, connecting to the community has become paramount. "We're always working to make the museum a place where everyone feels welcome," says director Doreen Bolger, "so we keep changing all the time. As we do, we constantly circle back to the past, because everything is connected."
Looking at that history, it's striking how the museum barely resembles the repository of objects it used to be. In other ways, it hasn't changed at all.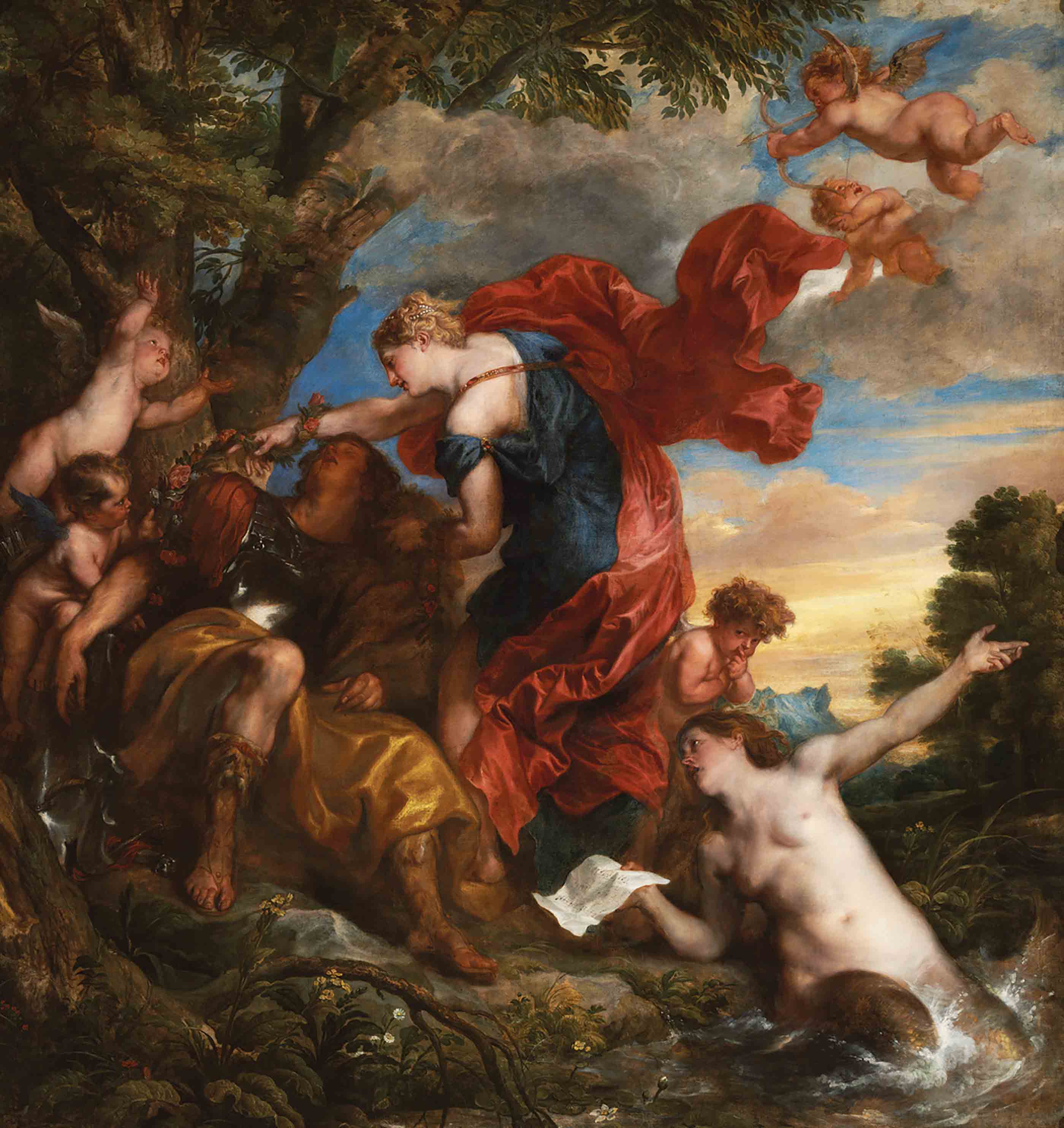 Anthony van Dyck's 17th-century painting, Rinaldo and Armida, a piece Carver rehung "a few times" during his long stint at the BMA. Baltimore Museum of Art. BMA 1951.103.
Carl Carver witnessed more change than anyone. "Carl had his ear to the ground," says Arnold Lehman, the museum's director from 1979 to 1998, "and I always listened to what he had to say, because he often understood what was going on better than any of us."
Brenda Richardson, former BMA deputy director, echoes those sentiments, calling Carver "one of the most exceptional human beings I've ever met. He played a key role at the museum for a very long time."
Carver had no background in art before coming to the BMA. Originally from Elizabeth City, North Carolina, he had been a baker at Silber's on Reisterstown Road and at Bond Bakery at North Avenue and Harford Road. He also worked for awhile at a body shop on Monument Street.
Sitting in the dining room of his Gwynn Oak row house, Carver, now 80, says his wife spotted a BMA help-wanted ad for "porters," and he applied. He started on August 6, 1964, in the housekeeping department, making $78 every two weeks. "This was before integration," recalls Carver, noting that there were few African-American employees at the time. "Mostly, we just cleaned, and that museum was dirty."
Besides waxing floors and shoveling snow (sometimes off the roof), Carver also hung art. Trude Rosenthal and Mimi Powell—at the time, chief curator and director of installations, respectively—recruited him to set up exhibitions and taught him to hang paintings. "The most important thing was handling the object by the frame," he says. "And, of course, the measurements were important, and I was always careful with things. I learned that skill during my days as a baker, when I had to put in just the right amount of ingredients."
Powell, who was especially particular about presentation, would oversee the installation or leave detailed instructions with Carver. "She insisted that everything be perfect," he recalls. "I'd have the paintings on the wall, and she might say, 'Carl, this one should be a little to the left."
"People seem to feel that the Museum belongs to them and they are sincerely proud of it and its activities."
At that point, Powell would check the measurement herself, using the hem of her apron. "She wore a work apron all the time," says Carver, "and she'd hold up the end of it, look down, look at the painting, look down at that apron again, and announce, 'It's two inches off.' Ninety-nine percent of the time, she'd be right, and I'd re-hang it."
The added responsibility never bothered him; in fact, he appreciated the opportunity. "I eventually got pretty good at it," he says, smiling. "I never had anything fall off the wall."
He casually mentions re-hanging the Cone Collection three times and Rinaldo and Armida, Anthony van Dyck's 17th-century masterpiece, "a few times." When summer temperatures exceeded 90 degrees, he would take Old Master paintings off the Jacobs Wing walls and move them to the Cone Wing—for years, the only air-conditioned area in the museum—for safekeeping against the heat. Guards sometimes fainted in the stifling gallery.
When asked if he developed an affinity for any of the artwork, Carver pauses a few moments. "I was always fascinated by [Rodin's sculpture] The Thinker," he replies. "I'd stop and stare at it for minutes at a time. There's something about that man sitting there like that. It made me think."
He runs a hand over his gray hair: "Man, I moved that thing so many times. We eventually put it on wheels."
Carver transferred to security, before becoming assistant building superintendent and facilities manager. He can tell you where the roof leaked, which director knew all the guards' names, and which pieces were stolen over the years (surprisingly few for a collection of 90,000-plus objects). He can point out the vase that was toppled by an electrician's cart and the abstract masterpiece that got stepped on and needed repair.
During his stint as a night watchman in the early-1970s, he says a fellow guard, spooked by co-workers' ghost stories, brought in a German shepherd to accompany him while making rounds. "We had to let that guy go," says Carver, who officially retired in 1997, but later returned to work as a security guard until 2012.
The museum's relationship to the community changed profoundly during his tenure, he says, as it exhibited more work by African-American artists and, as a result, attracted more African-American visitors. "We also had more programs geared toward black people, even for parties," notes Carver. "When I started, that was unheard of."
The museum's Kwanzaa celebrations, performances by groups like Sankofa Dance Theater, and the Joshua Johnson Council's outreach to the African-American community also helped.
"Inside the museum, it finally started looking like the city outside," says Carver.
Jay Fisher's Top 5
The longtime BMA curator selects the "non-Cone" pieces you shouldn't miss.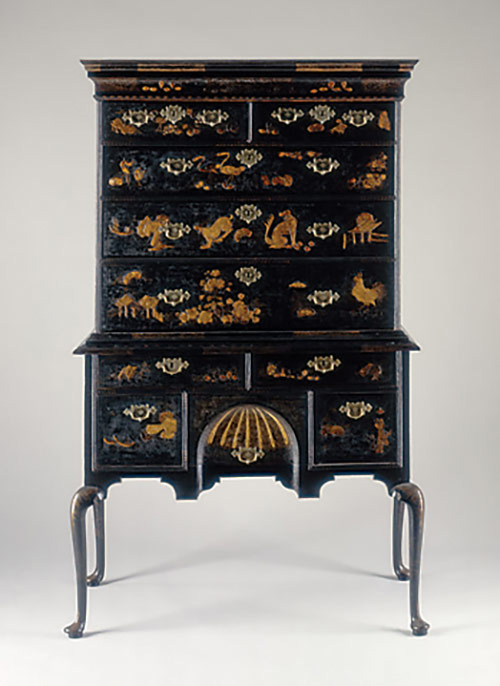 High Chest of Drawers

TELL ME MORE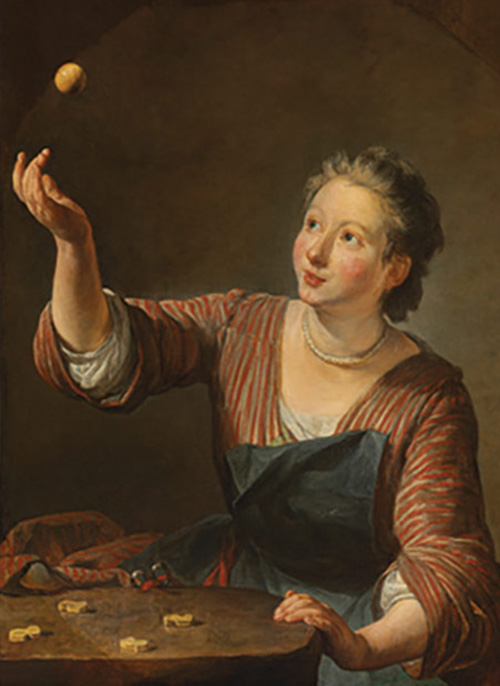 The Game of Knucklebones
TELL ME MORE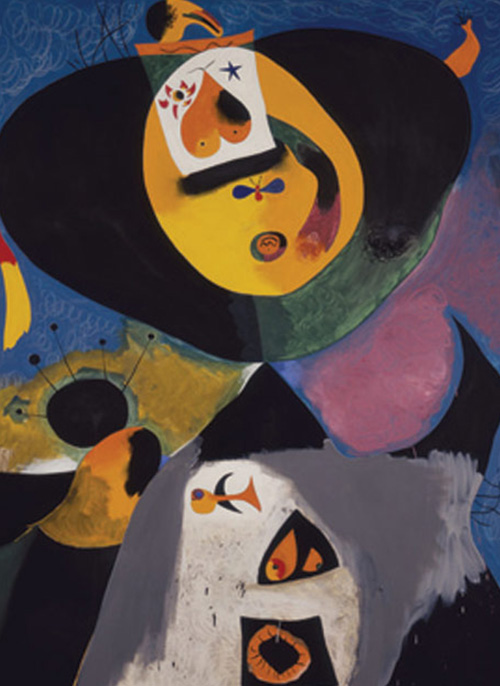 Portrait No. 1
TELL ME MORE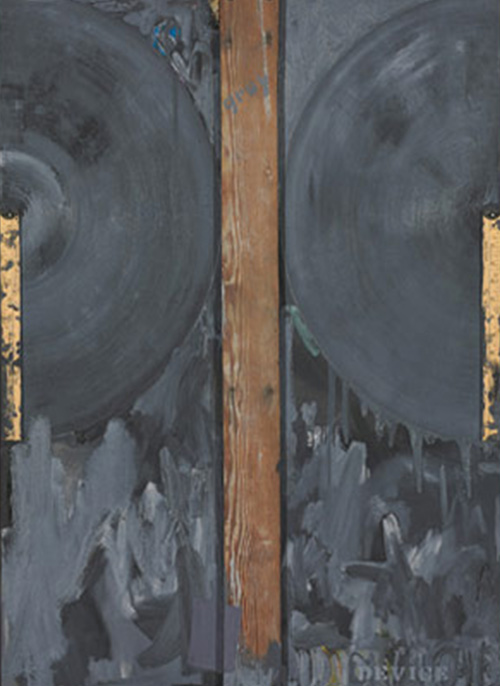 Device
TELL ME MORE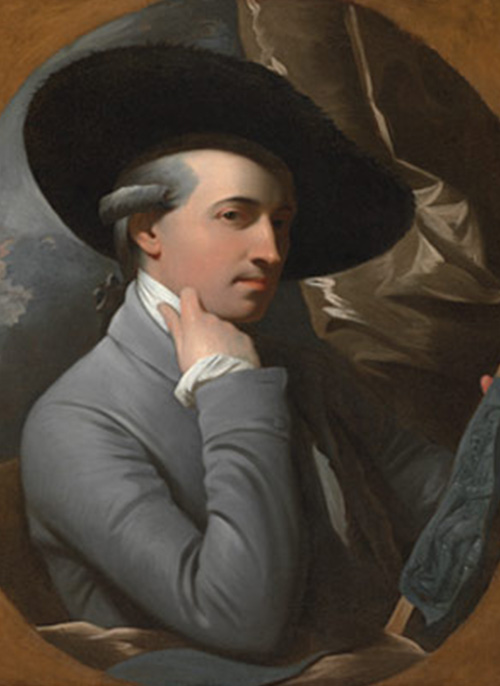 Self-Portrait
TELL ME MORE
High Chest of Drawers
Japanner: William Randle 18th century, c. 1733 Maple, white pine, paint, gilt, gesso, brass 68 1/16 x 43 3/4 x 24 1/2 in. (172.9 x 111.1 x 62.2 cm.) Origin: Boston, Massachusetts, United States
The Baltimore Museum of Art: Purchased as the gift of Mr. and Mrs. Francis C. Taliaferro, in Memory of Mr. and Mrs. Austin McLanahan, BMA 1970.37.4
Among the earliest pieces of furniture that will appear in our new installation of the American Wing are several "High Chests" of enormous scale. These are formidable pieces of furniture, drawer after drawer stacked so high that to reach the top drawer you would need a ladder—a good place to hide things from prying eyes. But, my favorite of these chests is smaller and delicate by comparison. First we see the serpentine legs that support the chests. Surely they cannot support the weight, but as your raise your eyes, instead of a display of heavy drawers and carving at the top, the entire surface of this chest is covered with an array of animals, real and imagined, grazing, resting, as if in nature. The surface has become a painting and the impression we get from these fanciful decorations is one of lightness. These designs have been applied to the surface of the chest by William Randle in about 1733. He was known as a "Japanner" because of the technique he utilized, working with gesso and paint in the manner of Japanese and Chinese artisans. He was also inspired by the images he found on ceramics imported from the Far East, objects you might expect to see in a city with a major port such as Boston where Randle worked, or in Baltimore, where this beautiful cabinet eventually found its home. A fragile object indeed, there are only 40 or so examples remaining today.
---
Where to find it: American Wing
×
The Game of Knucklebones
(Les Osselets)
Jean-Baptiste-Siméon Chardin
c. 1734
Oil on canvas
32 1/4 x 25 13/16 in. (81.9 x 65.6 cm.)

The Baltimore Museum of Art: The Mary Frick Jacobs Collection, BMA 1938.193
I seek out Chardin's paintings when I simply want to delight in how an artist applies paint to canvas. We are so fortunate to have a fine example at the BMA so relying on memory simply won't do. Up to the galleries I go. The surface of Chardin's paintings seems so dry as if the paint was pulled from the bristles in the course of gentle strokes. What a subtle colorist he was, each hue orchestrated within a perfectly balanced whole, bathed in what feels like an afternoon light. His careful observation of detail brings certain features to life, whether capturing the weight and texture of materials like fabrics, or through a touch of paint to highlight a small object like a pin in the woman's apron, or the handles of the scissors. My eye is caught by the ball just tossed into the air. It is held for just a moment in the light as if it were a rotating planet in the solar system caught by the sun. Such eloquent realism inspired artists of the next century but this is a picture of the 18th.
---
Where to find it: European Painting & Sculpture galleries
×
Portrait No. 1
Joan Miró
1938
Oil on canvas
64 1/4 x 51 1/4 in. (163.2 x 130.2 cm.)

The Baltimore Museum of Art: Bequest of Saidie A. May, BMA 1951.339
Thanks to our great collector of modern art, Saidie May, Baltimore has one of Miro's greatest paintings from the 1930s. Portrait No.1, depicts a monstrous female figure with an enormous head that seems to loom over the viewer. Childlike renderings of unidentifiable creatures coexist with simplified and dislocated features of the woman's body. Hollywood hasn't come up with anything this scary. Miro painted this when he was living in exile in France to escape the violent Spanish Civil War. General Franco, a vicious dictator, and his fascist forces were poised for victory, and as a supporter of the Republican cause, Miró was well aware of the atrocities occurring in his native land. This accounts for the sinister quality of Portrait No. I. The ribbon in her hair probably refers to the Spanish flag, a fleeting indication of hope for the future of his country.
---
Where to find it: Saidie May galleries
×
Device
Jasper Johns
1962
Oil on canvas with wood, yardsticks, fabric batting, nails, screws, and wing nuts
40 x 30 x 2 3/4 in. (101.6 x 76.2 x 7 cm.)

The Baltimore Museum of Art: Purchase with funds provided by The Dexter M. Ferry, Jr. Trustee Corporation Fund, and by Edith Ferry Hooper, BMA1976.1
I like art that raises questions not easily answered. Is this some sort of abandoned device for making a painting or are we looking at a work of art? The rulers that scraped the surface of the wet grey paint to form the semi-circular shapes, remain in place having fulfilled their functional purpose but now they take on their own visual role in the artist's composition. The drips from a heavy application of dark grey paint lightened in places with white, have dried in place, and the wood slat dividing the canvas is now discolored with age. The passage of time is something to be aware of in this artist's world, and this happens to be a painting Johns has asked us to lend to many exhibitions. What we see acknowledges the making of this painting but what of the artist. Johns has stenciled "DEVICE" on the painting and also "GRAY" to offer verbal affirmation of what we see but in doing so asks the question, "is explanation required"? There is certainly much to be seen for beyond the ideas Johns is playing with, he is a gifted painter with a deft touch. Johns created this object, this painting, 52 years ago and it still engages us with questions about its meaning, putting for topics for a dialog between the art of the past and the art of the future.
---
Where to find it: Contemporary Wing
×
Self-Portrait
1770-1776
Oil on canvas
30 1/4 x 25 1/8 in. (oval) (76.8 x 63.8 cm.)

The Baltimore Museum of Art: Gift of Dr. Morton K. Blaustein, Barbara B. Hirschhorn, and Elizabeth B. Roswell, in Memory of Jacob and Hilda K. Blaustein, BMA 1981.73
What a portrait of self-confidence, and a bit seductive, too. Remember, the artist is seeing himself in a mirror, but as we see him, his eye seems to follow us, seeking our admiration. He saw himself with the satisfaction of Narcissus admiring his reflection. Though his attention is now directed towards the viewer, we see evidence of his trade….the drawing he holds with his left hand to the right of the scene. This would seem to be an homage to drawing, and he was a master at that. We have several drawings by West in the collection and I am a drawing curator. But at the time, everybody would have recognized this drawing as a sketch for his most famous work, The Death of General Wolfe, painted around the time of this self-portrait. Though West was born in America he sought and gained his fame in England where he was greatly admired, especially in academic circles. He was the President of the Royal Academy, succeeding the great Joshua Reynolds, also represented in our collection. West's art, both portraiture and history painting, was tremendously influential for American artists. This is one of his very best portraits, just perfect in every aspect he intended, a testament to the superiority of his practice of art and his example for other artists of his time and beyond.
---
Where to find it: American Wing
×
The Baltimore Museum of Art was incorporated in 1914 by a group of eight citizens that included Henry Walters and Robert Garrett. According to a booklet published at the time of incorporation, the group felt Baltimore lagged behind other cities "in regard to matters of esthetic interest."
A museum, they believed, would help remedy that: "[It] would not only give pleasure and inspiration to many, but it would raise standards of taste, encourage art, place models of esthetic quality before those interested in the industrial arts, and also increase the prestige of Baltimore as an American city."
It started with one piece of art—a William Sergeant Kendall painting, Mischief, donated by Dr. A.R.L. Dohme. The founders were confident more would follow and arranged for the donated art to be stored at Peabody Institute until a building was obtained.
In 1923, the BMA found a temporary home at 101 W. Monument Street, the former residence of Mary Elizabeth Garrett. There, the museum presented paintings, sculpture, etchings, furniture, and metal-work exhibitions. Admission was free, and more than 25,000 people came to the museum in the first six months.
The BMA also appointed its first director, Florence Nightingale Levy, a former curator at New York's Metropolitan Museum of Art. Levy surveyed fellow directors from New York to Houston, gathered critical information about operating costs and levels of city and state support, and established credibility that made the move to a permanent location all but inevitable.
Designed by John Russell Pope (who later designed the National Gallery of Art and the Jefferson Memorial) and constructed on land donated by The Johns Hopkins University, the neo-classical building opened in 1929. As predicted, it was something of a build-it-and-they-will-come scenario: donated art steadily trickled in, and it wasn't long before the museum needed to expand.