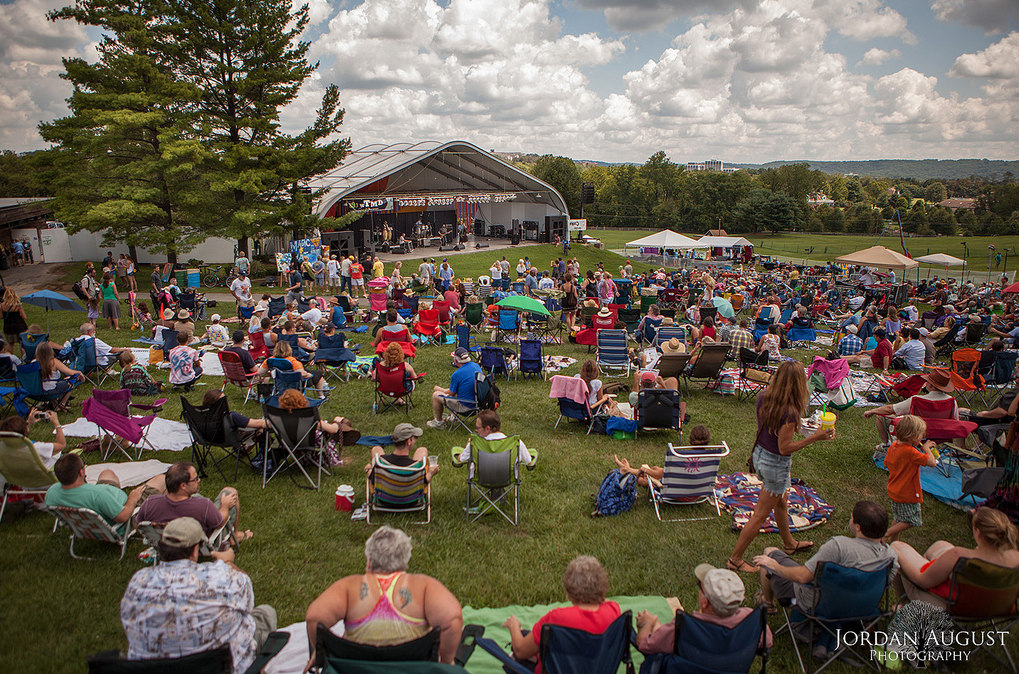 Courtesy of Jordan August Photography
With the bucolic views of Oregon Ridge Park as its backdrop, this summer the Hot August Music Festival (HAMF) on August 15 will feature the sounds of multiplatinum recording artists Counting Crows, progressive bluegrass quintet Punch Brothers (whose recent collaboration with Mumford and Sons is featured in the Oscar-nominated film Inside Llewyn Davis,) acoustic one-man-band Shakey Graves, local electro-funk group Pigeons Playing Ping Pong, and many others.
"I like to keep the lineup kind of all over the place so that the bands represent all Americana music, not just one particular genre," says the festival's founder Brad Selko. "[Counting Crows] were really popular in the '90s, and now have a mandolin and pedal steels that bring more of an Americana feel. It's the kind of music that resonates with a lot of different people."
In addition to the constant live music scattered across three stages, the all-ages fête will also boast yoga classes for kids, harmonica workshops, drum circles, and tons of made-from-scratch craft and jewelry vendors. Festival attendees will also be able to indulge in eats and drinks from local foodie favorites like Zeke's Coffee, The Local Oyster, and falafel vendor B-More Alive.
Selko says that Cockeysville's Oregon Ridge Park—which has been the event's habitual home since 2002—is an ideal venue because of its countryside vibe and close proximity to the light rail for city dwellers. (HAMF provides a free shuttle from the Light Rail stop at the Timonium Fairgrounds to the festival all day long.)
"It's the perfect location. Not only does it reflect the music but it also reflects how [the festival] was when it started at my house 23 years ago," he says. "Even though it's a lot bigger, Oregon Ridge somehow has that same feeling."
If you're not completely wiped out after 12 hours of live music, spectators are invited to continue the fun at Bar Louie in Hunt Valley from 10 p.m. to 2 a.m. The HAMF after party is free to the public, and will feature the alternative country sounds of June Star, along with some of the festival's other featured artists who may drop by.
Although Selko admits that planning a music festival always has its ups and downs, he says that his primary focus is making people happy.
"Everyone's lives are crazy, but these 12 hours of music take you somewhere that you need to go sometimes."