Q&A With Quilling Artist Veta Sherman
We talk to the artist behind our "Me Guide" feature spread about her creative technique.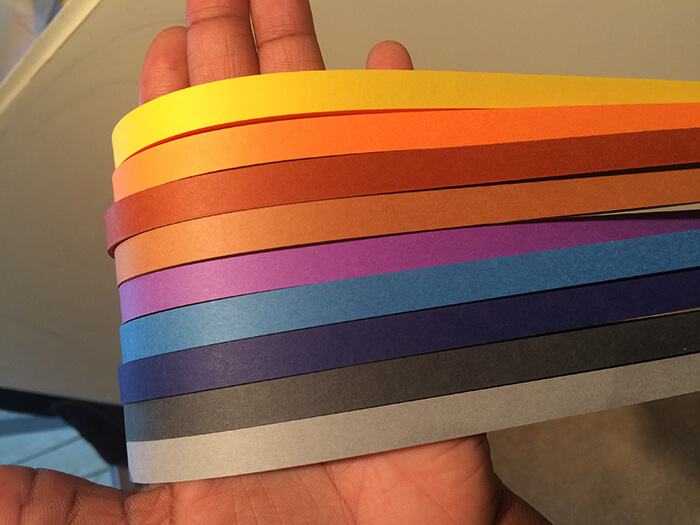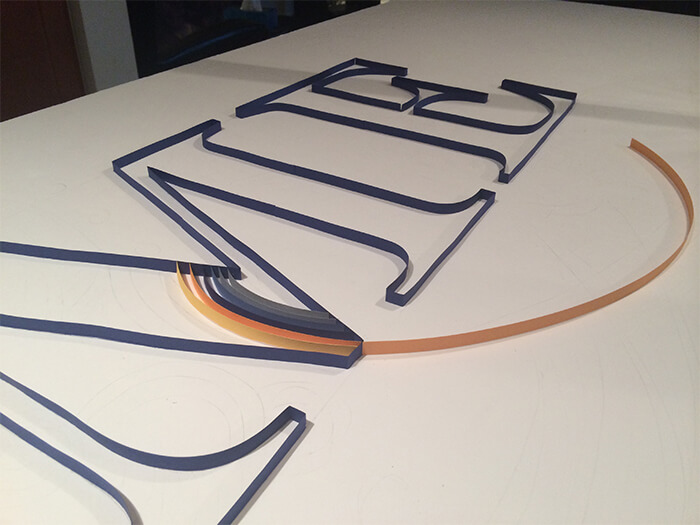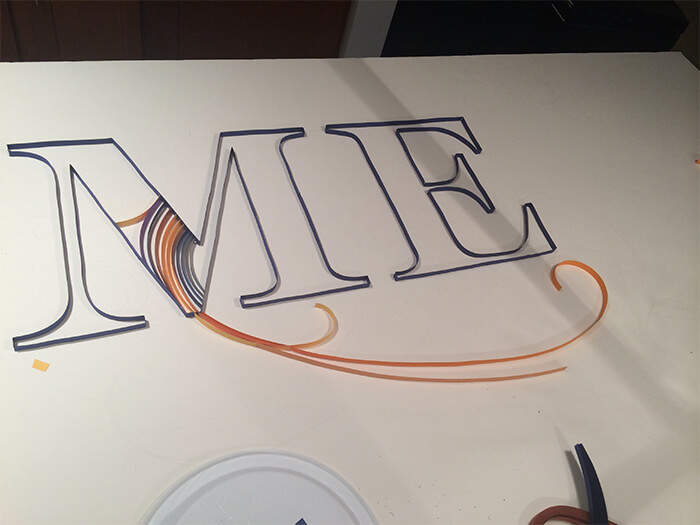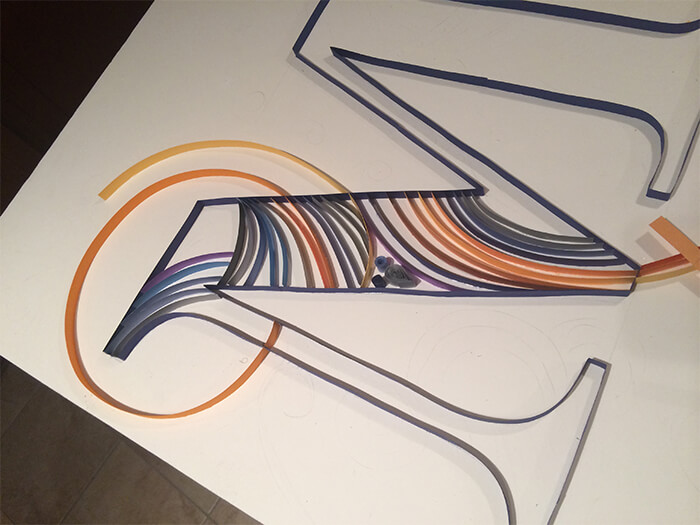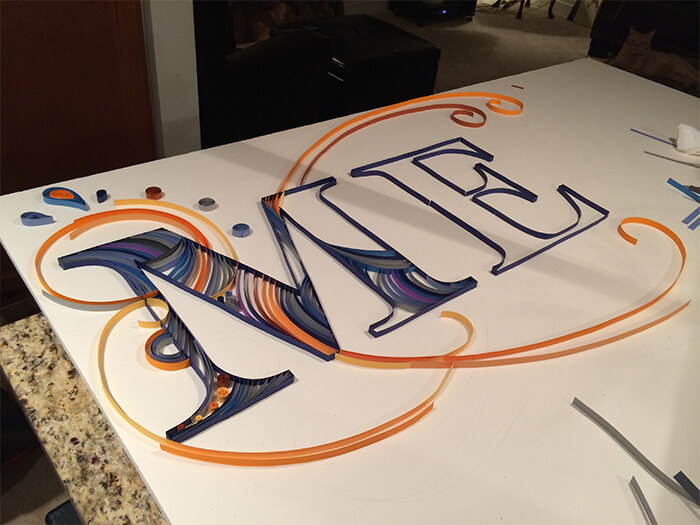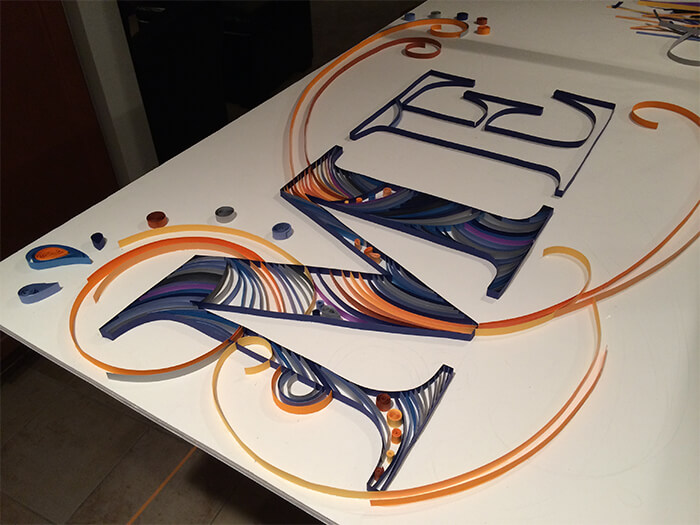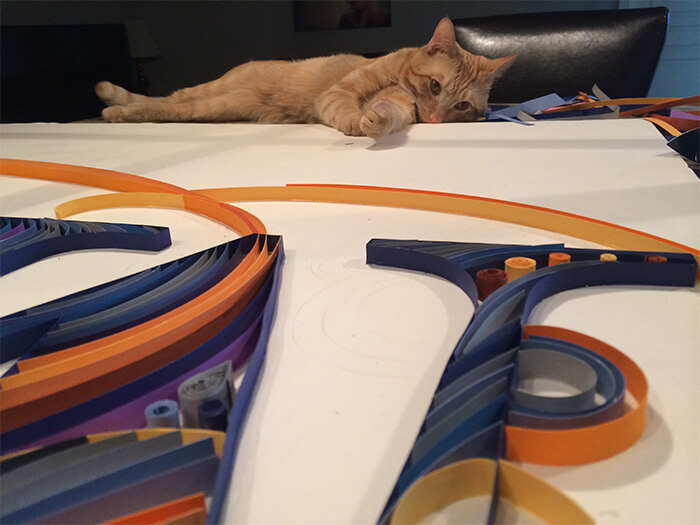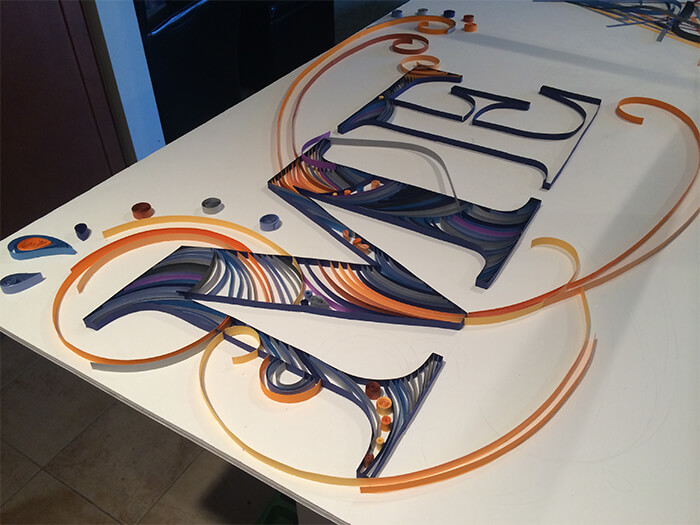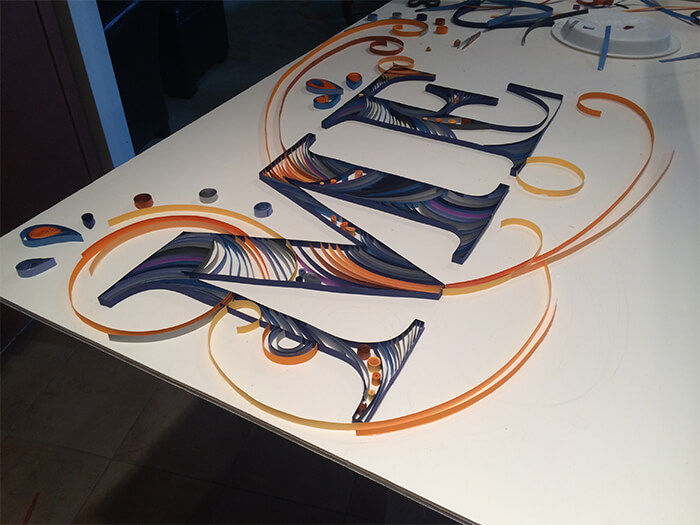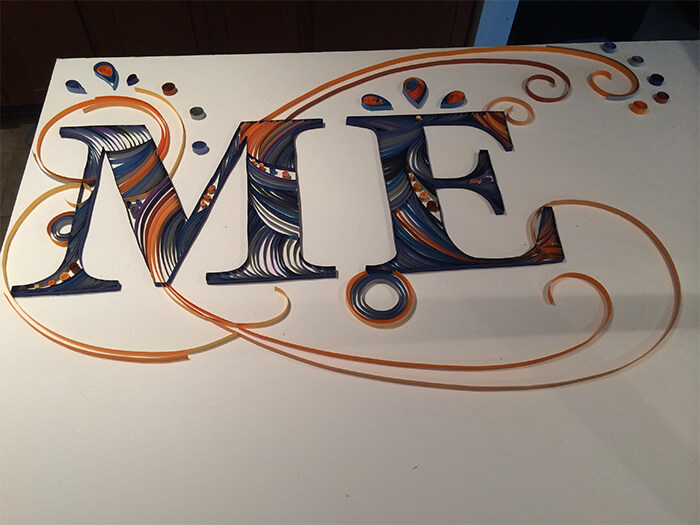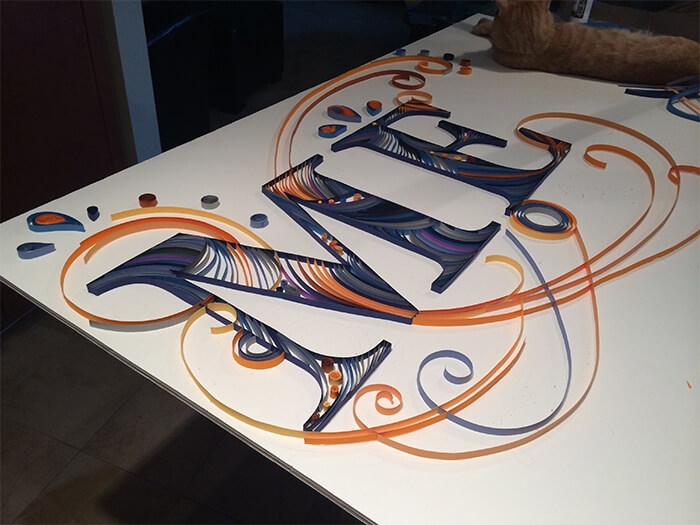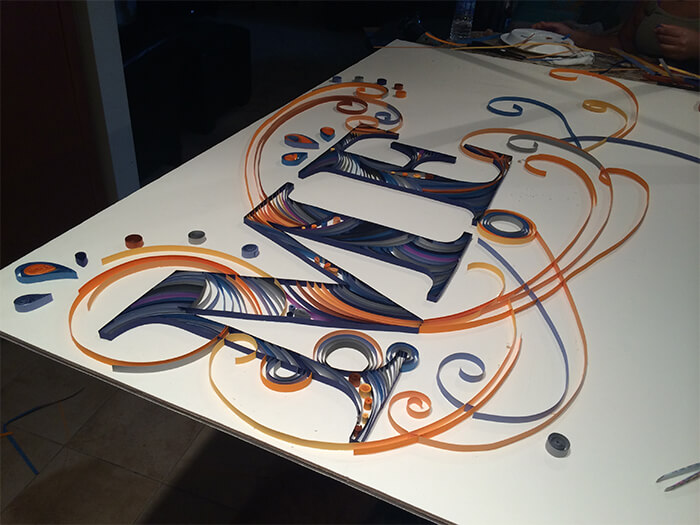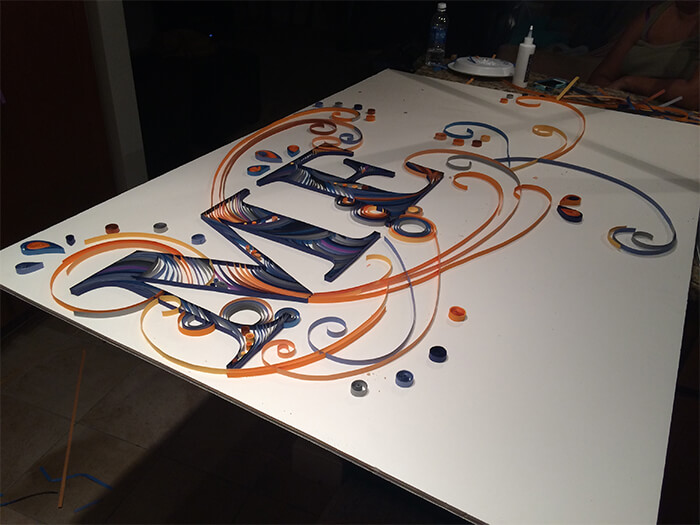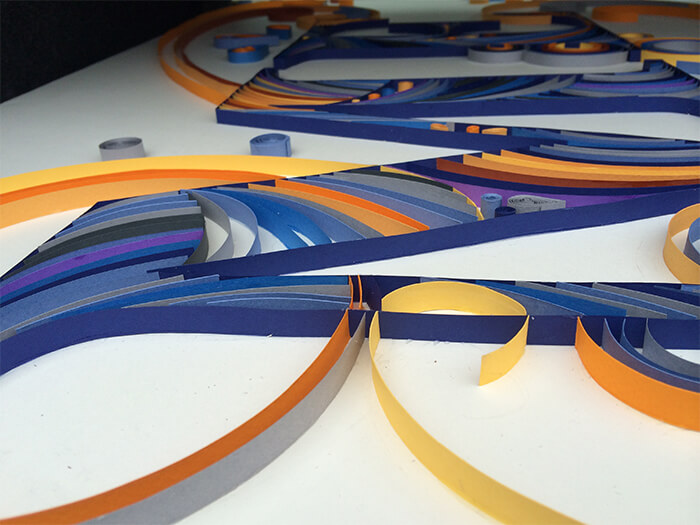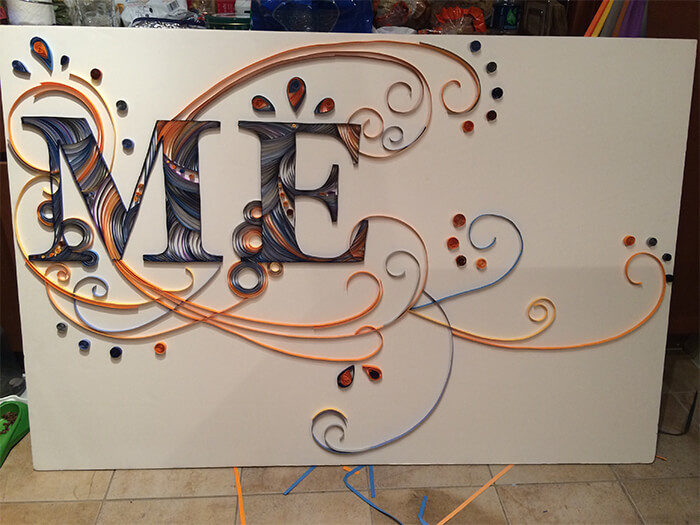 For our "Me Guide" feature spread, in the January issue, we commissioned local artist Veta Sherman to create lettering out of quilled paper. We share process photos of Sherman's technique and discuss how she got into the unique art form of quilling.
How did you first start getting into letter quilling?
First, I recently graduated from MICA and, as freshman, I stumbled upon an artist by the name of Yulia Brodskaya and her amazing paper art. I've always enjoyed using paper as an art form so when I discovered her work, I was captivated. I was so inspired by her work that I thought I might give it a try. It was somewhat successful, but during my sophomore year, I revisited the idea of quilling and created a small series of four pieces. Taking a chance and trying something new is what got me into quilling.

Can you briefly explain how the process works?
I love color! With every piece I create, I usually know which colors I am going to use even before I know what the piece will look like. Then I start to sketch. Once I have a handful of sketches, I choose one that possesses the best design elements or best represents how I want the project to look. Next, I cut my paper into 1/2-inch strips. I then trace my font from the computer and transfer the text to acid-free foam core or mat board. Next, I sketch in the remainder of the design, constantly referring to my final sketch. Then I pretty much erase everything I've drawn, lightening the lines so that they don't show once the paper is glued down. Finally, I glue down my strips, still referring to my sketch and choosing colors as they come to me until the project is complete.
What kind of ribbon do you use?
I like to use very thick, non-textured paper, not ribbon. I also like to buy my paper from small art supplies stores rather than use chain stores or online suppliers. I've found that paper from smaller art supplies stores is of better quality and has a wider variety of unique colors.
How long did the Me Guide quilling process take?
The "Me Guide" project was on a very tight deadline. In total, sketches, transferring, and gluing, I spent about 26 hours on this project from start to finish. There was significant delay in receiving my supplies which made it necessary to complete the project over the course of two days.
How do you think quilling enhances a magazine design like this?
I think that quilling is something rarely seen as an art form because it's an old crafting technique. There are now artists like Yulia Brodskaya, Lisa Nilsson, and myself who are using quilling as an art form. I feel that whenever you have something new, fresh and unique, people are instantly attracted to it. Quilling captivates its audience by its use of brilliant color, movement, and its rarity. Its 3D aspect also creates a clean design element, which invites the viewer to linger and truly appreciate every thin delicate line.