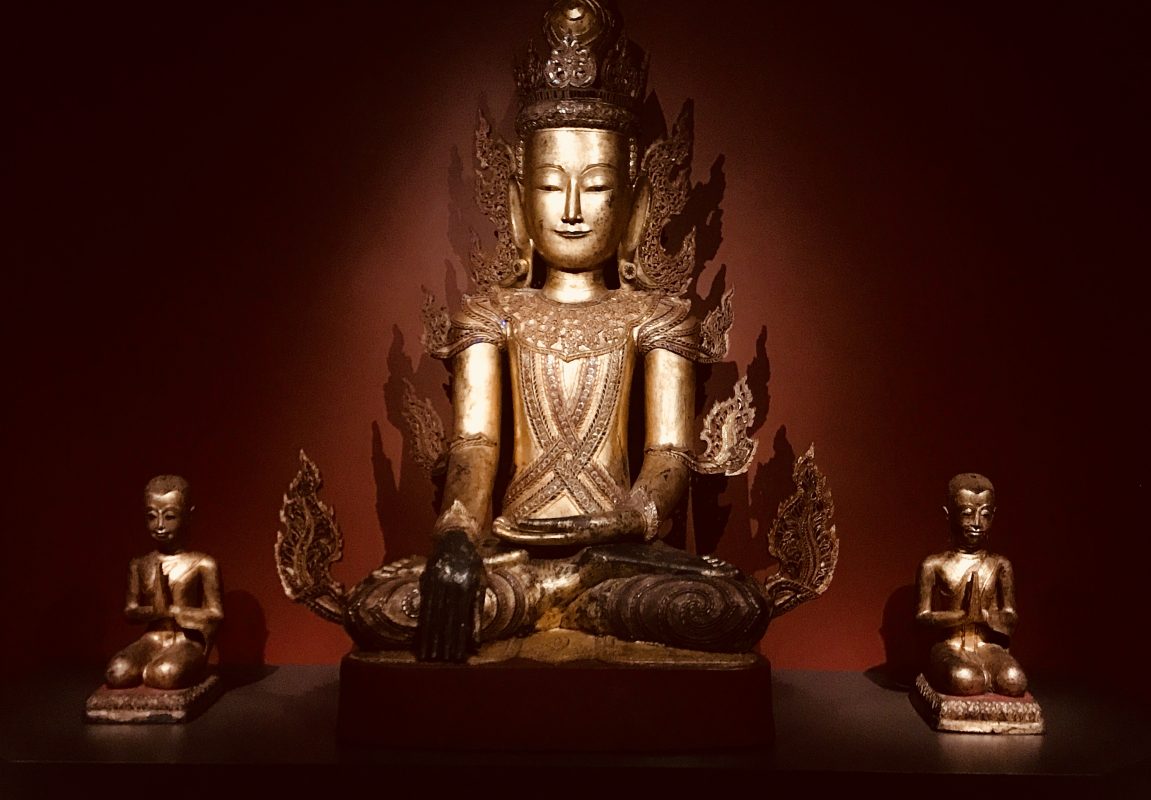 photography by Gabriella Souza
For three years, it has been carefully stowed away, waiting to once again share its magnificence with the world.
Now, the Asian art collection at the Walters Art Museum—one of the most lauded collections of Asian art in North America—is back. But don't expect to see these splendid works displayed in the same way, or even in the same place.
The Arts of Asia installation inhabits what was once a carriage house that sits between the Hackerman House and the Walters' main museum. The 150 works—including 30 objects that have never been on view—showcase the artistic traditions of countries that span 2,000 years and Asian countries from Thailand to Korea.
As for the Hackerman House, where the Asian collection was displayed prior to 2014, it remains closed until late spring 2018, when the revitalization of One West Mount Vernon Place will be complete.
"This project is a way of focusing the museum to re-tell the story of our collection," said director Julia Marciari-Alexander. These new efforts are ushering in "a new way of how we work at the Walters. We're asking the question, how is it that we frame the experience for the visitors?"
The Walters has taken steps to ensure that the art is displayed in unique ways that allow you to have new experiences take new meaning from the works. So here are a few things to keep in mind before your journey to the Far East.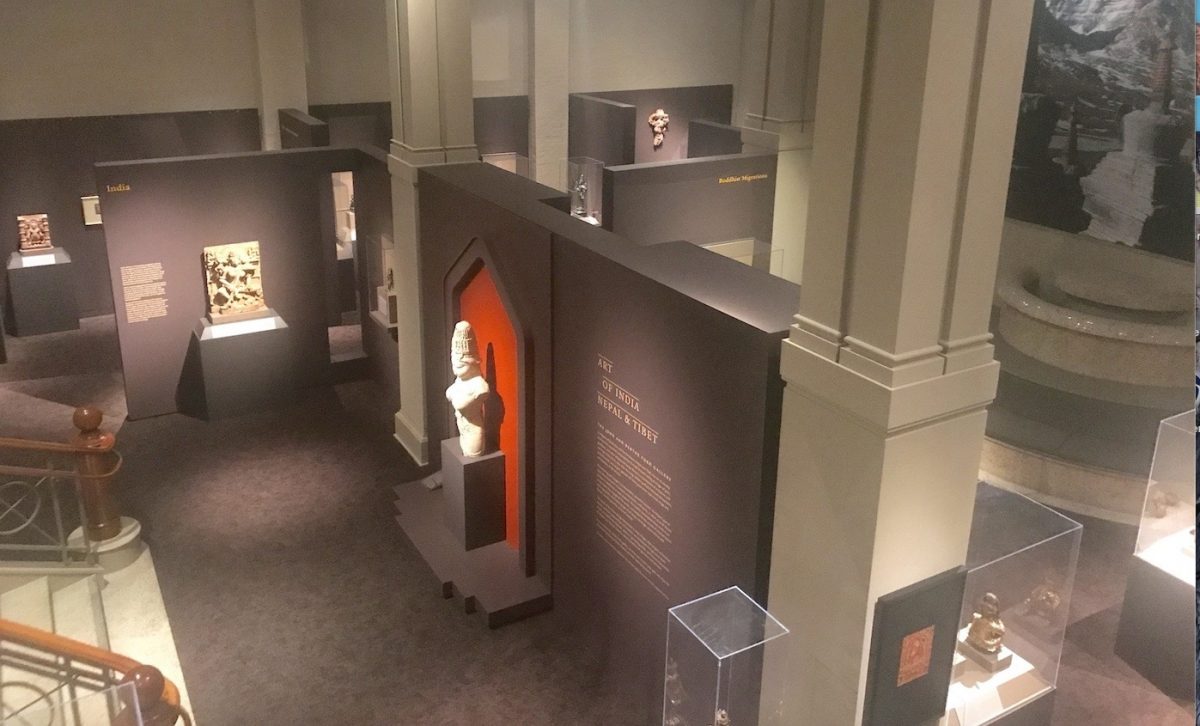 Artistic Meditation
Strolling through Arts of Asia, you might encounter a work that is set off by itself, perhaps with a bench close by, as if it's inviting you to take a seat and savor what you are encountering. These tranquil spots were put in place to encourage viewers to have a more personal, perhaps spiritual connection to these objects. "We wanted singular works of art to really sing," said Amy Landau, director of curatorial affairs and curator of Islamic and South and Southeast Asian art.
One particular spot where this rings true is in a gallery with deep red walls that holds a late 14th or early 15th century Chinese sculpture of the compassionate bodhisattva Guanyin, as well as a monumental Buddha from 18th to 19th century Myanmar that sits in a meditative pose, flanked by sculptures of devotees. The air is hushed and you can hear the faint toning of a gong playing over loudspeakers.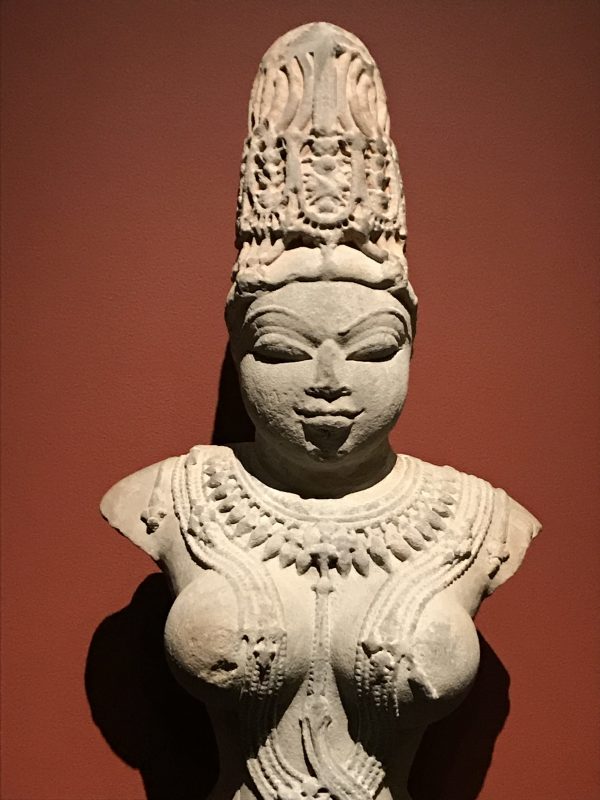 Girl Power
At the foot of the grand staircase that leads to the John and Berthe Ford Gallery, on the carriage house's lower floor, the Hindu goddess Devi greets you with a penetrating gaze. The Indian sculpture, which dates from 975-1000, is one of several prominent depictions of female goddesses that show just how much significance these powerful beings had in India, Nepal, and Tibet.
The Tibetan scroll painting (one of the earliest surviving examples of its kind) of the enlightened goddess Tara is another example. She sits in the lotus position in a mountain paradise, beckoning to you to pause and reflect.  
Collecting Histories

The new installation also tell the stories of three sets of collectors through the wondrous works they gathered.
Longtime Baltimoreans John and Berthe Ford have been profiled by The New York Times for having one of the world's most important private collections of Himalayan and Indian art. Native Baltimorean Alexander Brown Griswold became interested in Asian art while stationed in Thailand during World War II and the Thai sculptures of Buddha that he acquired grace the second floor of the carriage house.    
And who could forget tobacco heiress Doris Duke, who, as Landau said, was one of the first collectors of Islamic and Southeast Asian art. She had hundreds of works stored in the barn of her New Jersey estate until the Walters obtained them after her death.