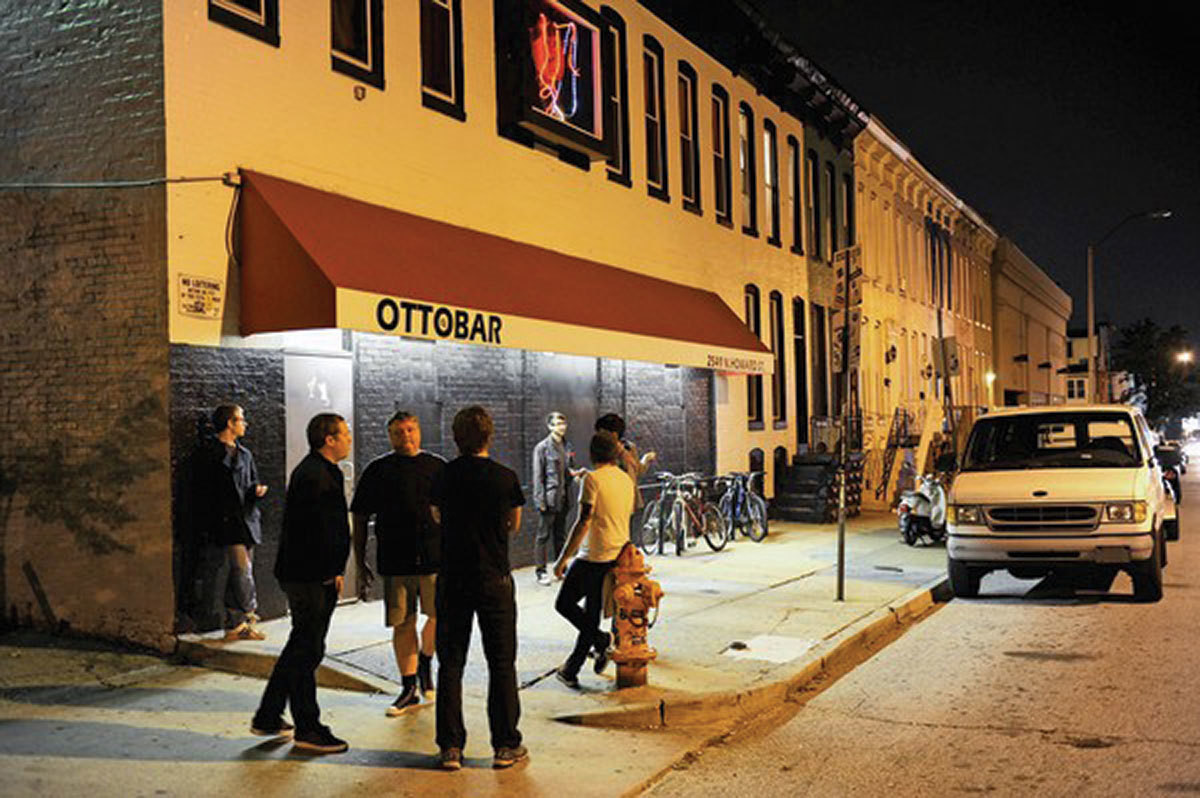 As steps are put into place to limit the spread of coronavirus, the music industry, at home and across the country, is being hit with an onslaught of postponed or cancelled concerts, festivals, and tours, as, without crowds, much of its livelihood to a screeching halt. In the past week, SXSW called off its annual gathering in Austin, Coachella rescheduled for October, and stages at the likes of the Joseph Meyerhoff Symphony Hall went temporarily dark.
At SXSW, Baltimore's own TT The Artist was set to premiere her upcoming music documentary, Dark City: Beneath The Beat, while rapper/educator MC Bravado and the Lineup Room's Brandon Lackey were set to lead a panel on music education. And back at home, musicians are seeing the ripple effects on their own turf.
"Traditional methods of supporting one's favorite bands, like attendance, are out the window right now, as we also need to physically socially distance ourselves to contain this virus," says Corynne Ostermann, frontwoman of local post-punk band Natural Velvet. "But when you remove the public sphere, suddenly artists' work becomes invisible."
This week, Baltimore musicians such as Dan Deacon, Ed Schrader's Music Beat, Lower Dens, Horse Lords, Super City, Cris Jacobs, and Butch Dawson (who also released a rap song—and much-needed dose of good humor—on hand-washing), to name a few, all postponed upcoming or ongoing tour dates. Others, such as Abdu Ali, Joy Postell, Outcalls, and Romantic States, have had to postpone or cancel their shows. The Baltimore Symphony Orchestra, which has already been in the midst of a period of dire economic uncertainty, is on hiatus until the end of the month.
"It's really heartbreaking because we've been booking and planning [our] tour since September," says Greg Wellham of indie-pop group Super City. "It's sad but the responsible thing to do. We all have to keep moving forward and try to stay optimistic."
This Saturday's beloved Version dance party by DJ Trillnatured and rapper Kotic Couture has also been cancelled at The Crown, while the Baltimore Old Time Music Festival at Creative Alliance and the Charm City Bluegrass Festival's Battle of the Bands finals at The 8×10 have been postponed until further notice.
Local venues, from Rams Head Live! to the Metro Gallery, have closed their doors until at least late March. At press time, venues such as the Ottobar and An Die Musik planned to remain open for certain upcoming events, with both citing enhanced cleaning and sanitation efforts.
Big and small, "All arts organizations are taking a major hit at this point," says Josh Kohn, performance director of Creative Alliance, which, like many others, instituted a new refund and exchange policy for previously purchased tickets, and is currently brainstorming ways to support artists, such as donation-fueled front-porch concerts. "If people have disposable income and want to make a donation, by all means. If you want to support artists directly, you can always buy their product on Bandcamp. We do understand that ticket buyers are susceptible in this economy, too."
Purchasing a musician's music and merchandise online, through individual websites and platforms like the aforementioned Bandcamp and iTunes, is one way to help. Fans can also subscribe to their crowdfunding pages like Patreon, or donate directly. Meanwhile, Maryland Citizens for the Arts has created a list of resources for these independent artists.
"Artists, service industry professionals, venues, promoters, small-to-medium businesses and workers, and more are getting financially hit really hard right now," wrote Charm City Bluegrass organizers on social media. "Buy merch, send some tips, ask them how you can support. It helps."
Also check out our The Big Baltimore Playlist, where we showcase must-hear songs by local musicians.