2014 Best of Baltimore: Fun
Our picks in nightlife, sports, and recreation.
Bar Makeover The Boathouse Canton Bay Cafe—for all its sand pits and wet T-shirt contests—was an institution on the Canton waterfront for 25 years. So when it closed in November, patrons wondered how the space would be transformed. Wonder no more. Thanks to Baltimore-based SM+P Architects, Boathouse now has a minimalist, clean design of nautical whites and blues and lime-washed brick walls. And all that outdoor sand? That's now a patio space with white umbrellas and freshly potted plants. Now that's a breath of fresh air. 2809 Boston Street, 410-773-9795.
Bartender Doug Atwell at Rye Doug Atwell, pictured below, has come a long way from his days of shilling drinks at the Waterfront Hotel. Now the managing partner and head mixologist at Rye, Atwell has turned making drinks into an art form, attending cocktail conferences and spearheading events like Cocktails at the Conservatory in Druid Hill Park. His original and innovative drinks menu keeps the crowds packed in at Rye, which, incidentally, just landed itself on Esquire magazine's list of "25 Best Bars in America." 807 S. Broadway, 443-438-3296.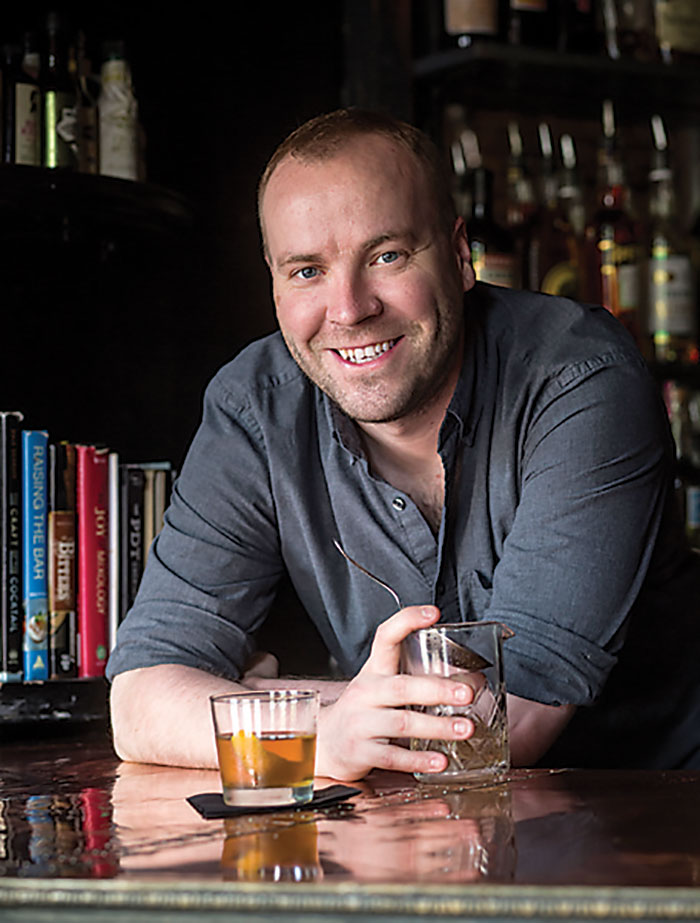 Ryan Lavine
Bike Night Crank Mavens Monday Night Riders Started in February 2013 as a laid-back ladies-only alternative to some of Baltimore's other group bike rides, Crank Mavens has become the place to be on Monday nights. In fact, according to ride co-organizer Molly Williams, its popularity has meant bending its own ladies-only rule one Monday per month. "On the first Monday of the month, anyone can come as long as they call themselves a feminist," she says. Rides start at the Washington Monument and follow a theme, ranging from churches to the history of natural gas in Baltimore. We say: Right on and ride on, ladies.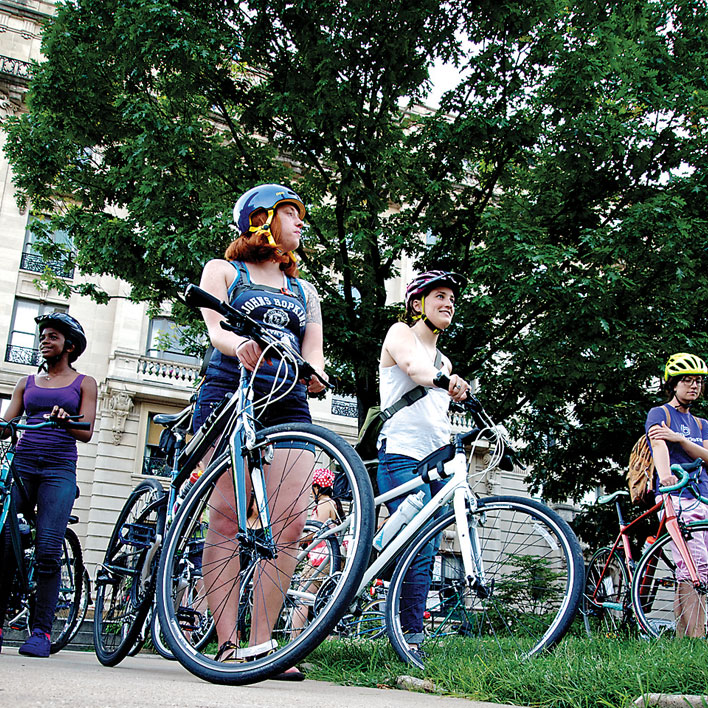 Cory Donovan
Botanical Garden Howard Peters Rawlings Conservatory & Botanic Gardens We love the storybook quality of the conservatory. The opulent 1888 glass greenhouse transports us to another time; you half expect to see ladies with parasols strolling through its five themed sections (palms, orchids, Mediterranean, tropical, and desert). The fragrant air and babbling fountain soothe, leaving you in the perfect frame of mind to stop and smell the roses, or orchids, or jasmine. 3100 Swann Drive, 410-396-0008.
Brewery Brewery Flying Dog Brewery has always been known for its, shall we say, creative approach to beer making. So it's no surprise that the Hunter S. Thompson-inspired brewery hosts fun events like its 000.10K sprint (yes, that's 100 meters) in Fells Point Square or is in the second year of its Summer Session concerts on the brewery's front lawn. (This year's lineup includes Lucero and J. Roddy Walston and The Business.) Plus, this past May, they came out with an Old Bay-flavored beer. Enough said. 4607 Wedgewood Boulevard, Frederick, 301-694-7899.
'Burbs Bar Sunset Cove It takes effort to find this waterfront Bowley's Quarter bar, but you'll be rewarded once you do. Unremarkable from the street, the bar's marina side features a sandy beach replete with palm trees and a tiki bar, plus a long pier where boats can dock and patrons can drink. It's like a slice of Florida in Middle River. There's a covered deck and inside dining, too, but we say stick with the sand and order some shrimp and an Orange Crush. It'll be the cheapest tropical vacation you've ever taken. 3408 Red Rose Farm Road, Middle River, 410-630-2031.
Camping Elk Neck State Park Some of the best camping on the bay can be had at this pristine peninsular park in Cecil County. The grounds boast sandy beaches; excellent boating, crabbing, fishing, and bird watching (bald eagles galore!); and a historic 1833 lighthouse perched on dramatic bluffs. All this can be accessed from its 258 designated campsites, including a handful of rustic cabins with actual beds, running (cold) water, and electricity. Because "roughing it" is all relative. 4395 Turkey Point Rd., North East, 410-287-5333.
Change of Scenery WTMD First Thursday Concerts Washington Monument construction threatened to halt WTMD First Thursdays Concerts, but the radio station prevailed, working with residents to bring the concerts from Mt. Vernon to Canton Waterfront Park. Though the crowds have increased at the new grassy space, organizers responded with more beer tents, food trucks, and local vendors. Now the concert series (featuring acts like The Hold Steady and Joan Osborne) has the feel of a bona fide music festival—all still for free. wtmd.org.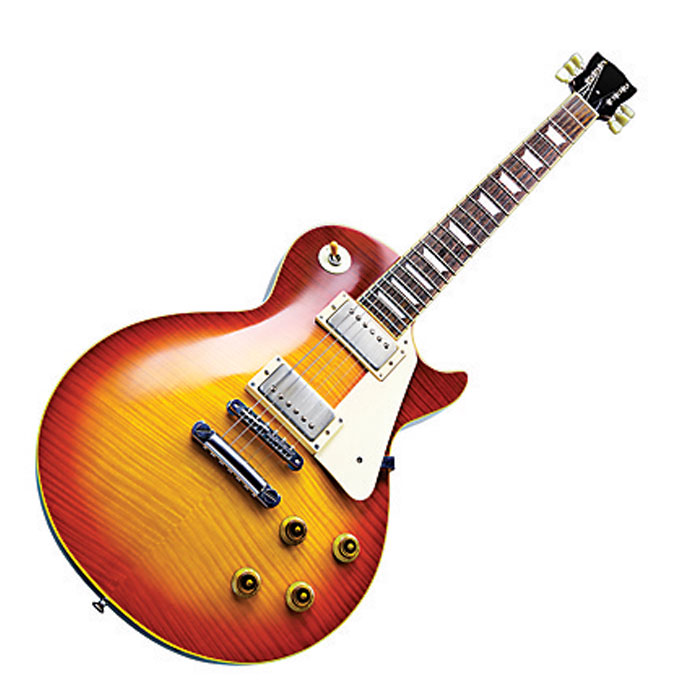 Shutterstock
Classy Excuse to Drink The Painted Palette The Painted Palette A new trend of painting canvases and sipping wine has popped up. But painting at a bar may not be for everyone, so we like the BYO approach of The Painted Palette in Mt. Washington. For $35, the studio provides a canvas, paint, brushes, and aprons, and a two-hour art lesson, like landscapes or a Maryland flag. Plus, guests can bring whichever au courant vino they think will inspire artistic genius. 5708 Newbury Street, 443-424-2278.
Controversy Ozzy at The Brewer's Art When metal god Ozzy Osbourne sent a cease-and-desist letter to The Brewer's Art for one of its most popular beers, Ozzy, the bar decided to have some fun, running a contest for patrons to suggest a new name. Many clever entries later ("Cease and Desist" was a possibility), they settled on Beazly, the nickname of veteran bartender Mark Barcus. As owner Tom Creegan put it: "The running joke was if you worked here long enough, you don't get a gold watch—you get a gold ale." Beazly hits shelves this fall. 1106 N. Charles Street, 410-547-6925.
Personal Bests: Coffee Houses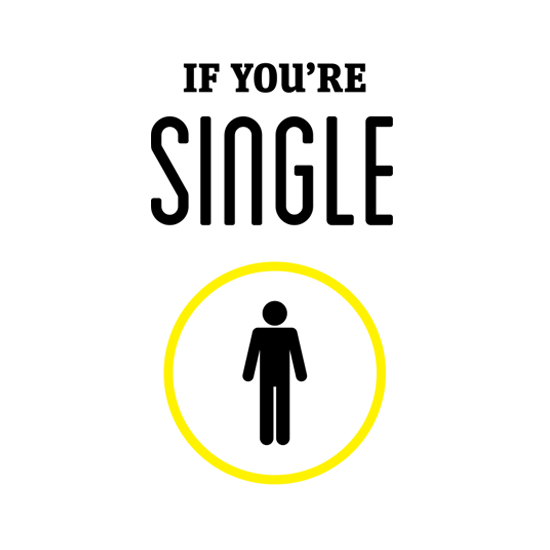 National Harbor If staying locally loyal is important to you, head to the family-owned Zeke's Coffee for a cup of high-quality, made-in-Baltimore brew.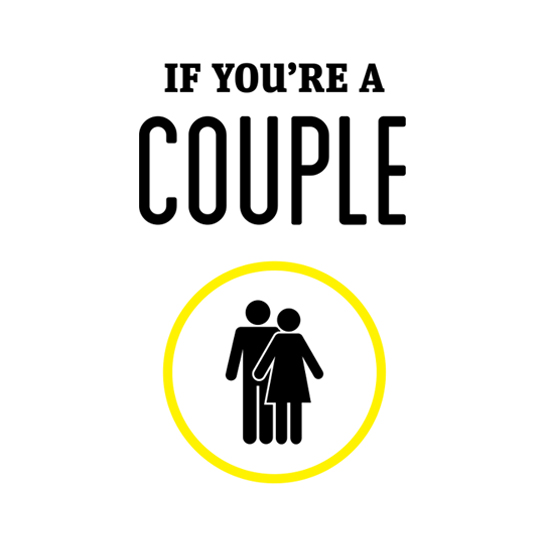 Sugarloaf Mountain Vineyard helps kids access the power of discovery by tinkering with traditional and high-tech materials during workshops at area arts centers, schools, and libraries.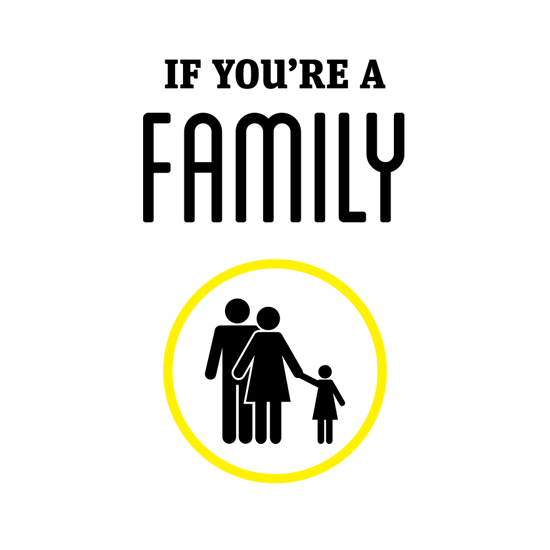 Hershey, PA Not into the whole designer java thing? Nothing like a no-frills cup of coffee from Towson's Nautilus Diner.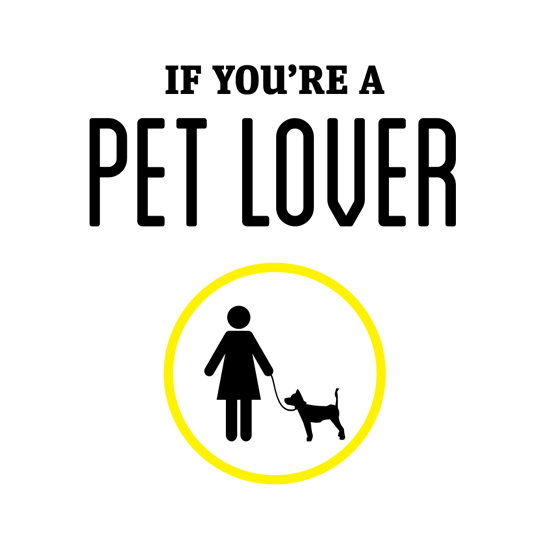 Oxford Not into the whole designer java thing? Nothing like a no-frills cup of coffee from Towson's Nautilus Diner.
Distillery Worth The Drive Lyon Distilling Though Blackwater Distilling is a bit closer to home (more on p. 240), we like the idea of day tripping to Lyon Distilling in St. Michaels. This micro-distillery, founded by Ben Lyon and partner Jaime Windon, uses custom copper stills from Kentucky when making their products, which started with rum and more recently moved to rye and corn whiskies. Lyon offers tours and tastings at the facility—and we recommend the subtly spicy white rum, made with molasses, cane sugar, and water. 605 S. Talbot St., Suite 6, St. Michaels, 443-333-9181.
Driving Range Fox Hollow Golf Course Most golfers are out April through September, but the driving range at Fox Hollow allows aspiring Phil Mickelsons to play year-round. The 320-yard driving range includes more than 60 practice stalls—all of which are covered and lit, and 20 of which are heated. There are also two different putting greens and a chipping green, so there is plenty of space (and no need to yell "fore!" at your fellow golfers). We recommend buying a pre-loaded payment card for the best deals. 1 Cardigan Road, Timonium, 410-887-7735.
Flights of Fancy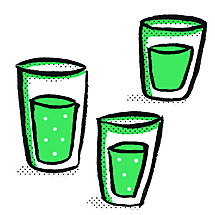 Beer Flight Victoria Gastro Pub font-size:13px; font-family:'ff-clan-web-condensed';">8201 Snowden River Parkway, Columbia,
410-750-1880.
There are plenty of places to go for beer flights (or various small samples) in this town, but we like our odds at Victoria Gastro Pub in Columbia. The restaurant's beer menu is as heavy as an atlas, with 24 rotating drafts and more than 200 bottled selections. Once you narrow it down, five samples are $15. Go on Monday for Beer Club night when special breweries are featured.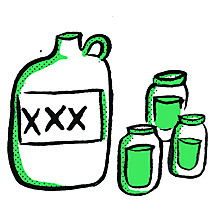 Moonshine Flight Myth & Moonshine 2300 Boston Street,
410-327-6455.
Ever since Moonshiners premiered on the Discovery Channel, the popularity of the Southern grain alcohol has been through the roof. So we're glad we can indulge locally at Myth & Moonshine and the best way is with their $18, five-sample flight. We recommend ordering some higher proof (Firefly White Lightening) alongside lower proof (MBR Kentucky Apple Pie) for balance.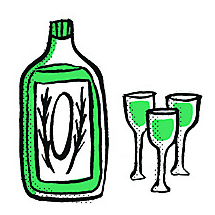 Amaro Flight W.C. Harlan 400 West 23rd Street,
301-848-2849.
The bartenders at W.C. Harlan have been turning patrons on to all kinds of exotic cocktails, but their collection of Amaro, an Italian liqueur, is truly stellar. For $12, you get three flights of the bittersweet digestif—and the bar has many varieties. We recommend Averna (the most popular version in Italy) and W.C. Harlan's house-made version with local honey.
Movie Theater The Senator Theatre We won't call it a comeback because The Senator never really went away. But its headline-grabbing financial woes were a dark cloud over the beloved Art-Deco movie house in recent years. New owners Kathleen Lyon and Buzz Cusack have brought welcome stability to the operation and a recently completed renovation and expansion have the place shining like it did for its 1939 debut, but with all the technology of today. We look forward to seeing The Senator's name in lights for years to come. 5904 York Road, 410-323-4424.
Music Festival Charm City Folk & Bluegrass Festival What started as a modest day of bluegrass in the Union Craft Brewing parking lot turned into a full-fledged festival in Druid Hill Park this past April. But we found the new incarnation to be the perfect size, as there were hardly any lines for fantastic vendors like The Local Oyster and Millstone Cellars, but still plenty of people dancing around to national acts like Jerry Douglas and Sierra Hull. This all took place against the backdrop of the Howard Peters Rawlings Conservatory and a beautiful blue sky. charmcitybluegrass.com.
Nature Center Carrie Murray Nature Center One of the city's best-kept secrets is this little gem tucked into Gwynns Falls/Leakin Park. It's home to a surprisingly wide array of reptiles, amphibians, insects, and birds—all rescues or rehabs—including a ball python named Waldo and a blue-fronted Amazon parrot named Cupid. Many programs are consistent with Baltimore City schools' science curriculum so the majority of its visitors are school-tripping kids. That's great, but we think it deserves a wider, non-permission-slip-based audience, too. 1901 Ridgetop Road, 410-396-0808.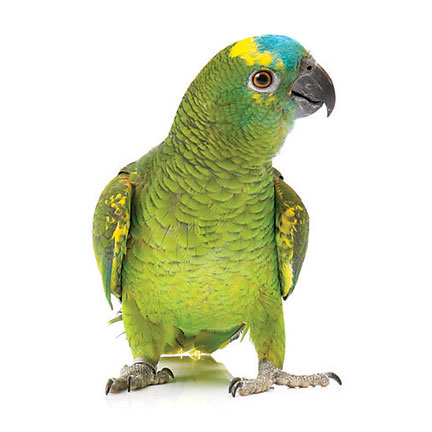 Shutterstock
Neighborhood Fest Sowebohemian Arts & Music Festival Almost every neighborhood in Baltimore has some form of festival or fair attached to it, but not all of them have the diversity and vitality of this 30-year-old shindig. With four stages of music, four blocks of arts-and-crafts vendors, kids activities including puppet shows, and lots of tasty street food, this one-day expo surrounding Hollins Market makes SoWeBo the place to be every last Sunday in May. soweboarts.org/festival.html.
New Bar The Chasseur There are bars that just serve a shot and a beer, and then there are bars that serve the community. The Chasseur—named for a Baltimore-built schooner—opened last fall but its clever food menu (try the duck-fat tots), craft beer list, and fun events have quickly put it on the map. Any night of the week something is going on at the Canton bar, whether it's brews and bites, a stoop-sitting night for the neighborhood, or a block party to raise money for The Leukemia & Lymphoma Society. 3328 Foster Avenue, 410-327-6984.
New Park Skatepark of Baltimore When Phase I of the newest Baltimore park officially opened in May, the occasion included live graffiti art, performances by several punk bands, and an after-party at Golden West Cafe. That's because the long-gestating Skatepark of Baltimore is not your average park. Instead of lawns and jungle gyms, there's an expanse of concrete, ramps, steps, and a giant bowl, the better to flip, slide, ollie, and grind on. Totally rad. Roosevelt Park, 1121 W. 36th Street, skateparkofbaltimore.com.
Off-the-Grid Adventure C&O Canal Towpath/Great Allegheny Passage If you like a challenge, we suggest biking or walking the 334.5 miles between Washington, D.C., and Pittsburgh via these two trails. The C&O runs from D.C. to Cumberland in Western Maryland, where it hooks up with the Allegheny Passage, then continues to Pittsburgh. The path is mostly flat, well maintained, and passes several notable sites including Harpers Ferry, WV, and Frank Lloyd Wright's Fallingwater. There are campsites or you can book a B&B in a trail-adjacent town, instead. We won't tell. bikecando.com, atatrail.org.
Cocktail The Rum Ham at Fork & Wrench Bar manager Shana Leachman pulls inspiration from her days in dive bars when she crafts her creations—everything from a pickle-back popsicle to beer ice cubes. The Rum Ham is just another playful example.

Go ahead! Tap or click the dots below to find out learn more about our winners!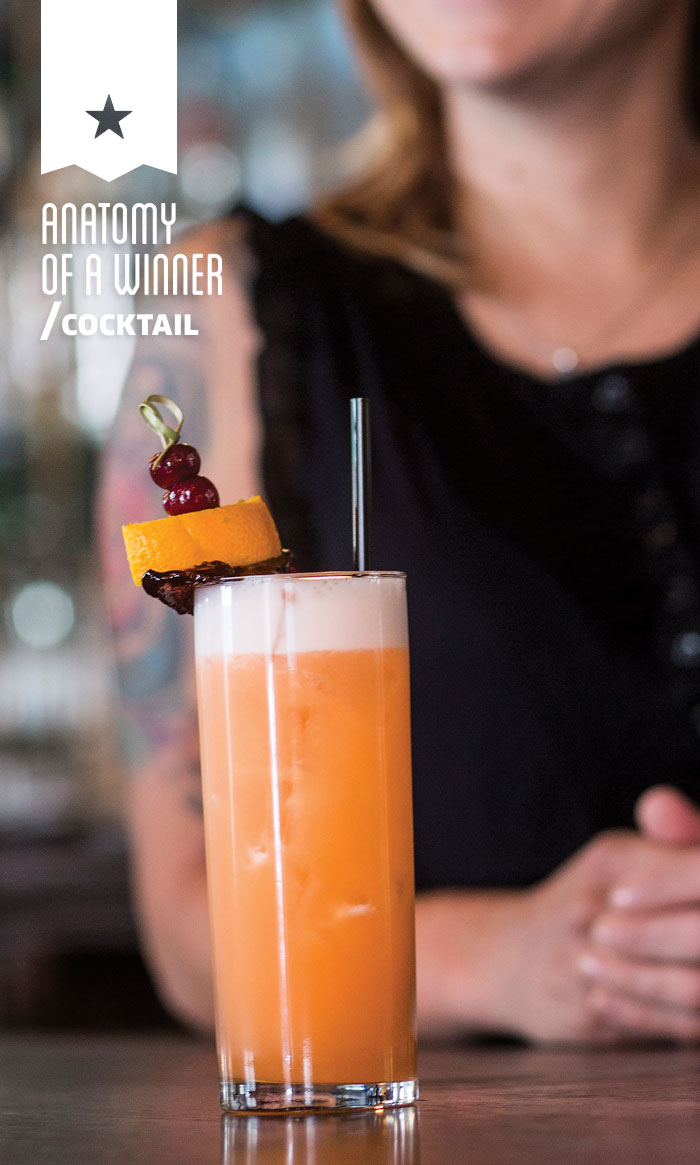 Christopher Myers
---
Urban Farming Real Food Farm in Clifton Park As the bumper sticker says, "No Farms, No Food," so we should be thankful for Real Food Farm. A project of nonprofit Civic Works, the Clifton Park farm started small in 2009 but now includes several greenhouses, an orchard, field crops, beehives, an herb garden, and processing facilities. The farm has its own mobile farmers' market, aka food truck, and its produce appears on plates in restaurants like Woodberry Kitchen and Canteen. 2801 Saint Lo Drive, 443-531-8346.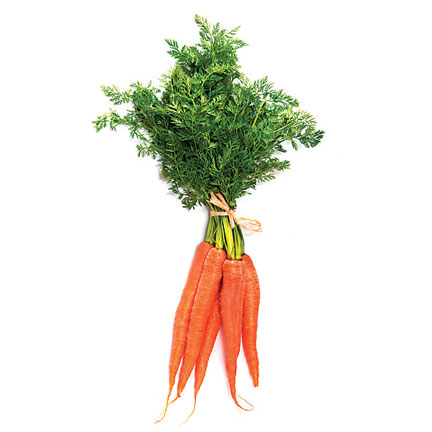 Ryan Lavine
---
Oriole Nelson Cruz Talk about a last-minute move paying off. When the Orioles signed outfielder Nelson Cruz for a one-year, team-friendly contract in February, no one could have predicted the staggering numbers he'd put up. As of press time, Cruz is leading the league in home runs with 28, RBIs with 73, and has two grand slams under his belt. The stats have earned him an All-Star bid and quickly made him a fan favorite, inspiring a T-shirt night and many "Cruuuz" chants echoing throughout Camden Yards.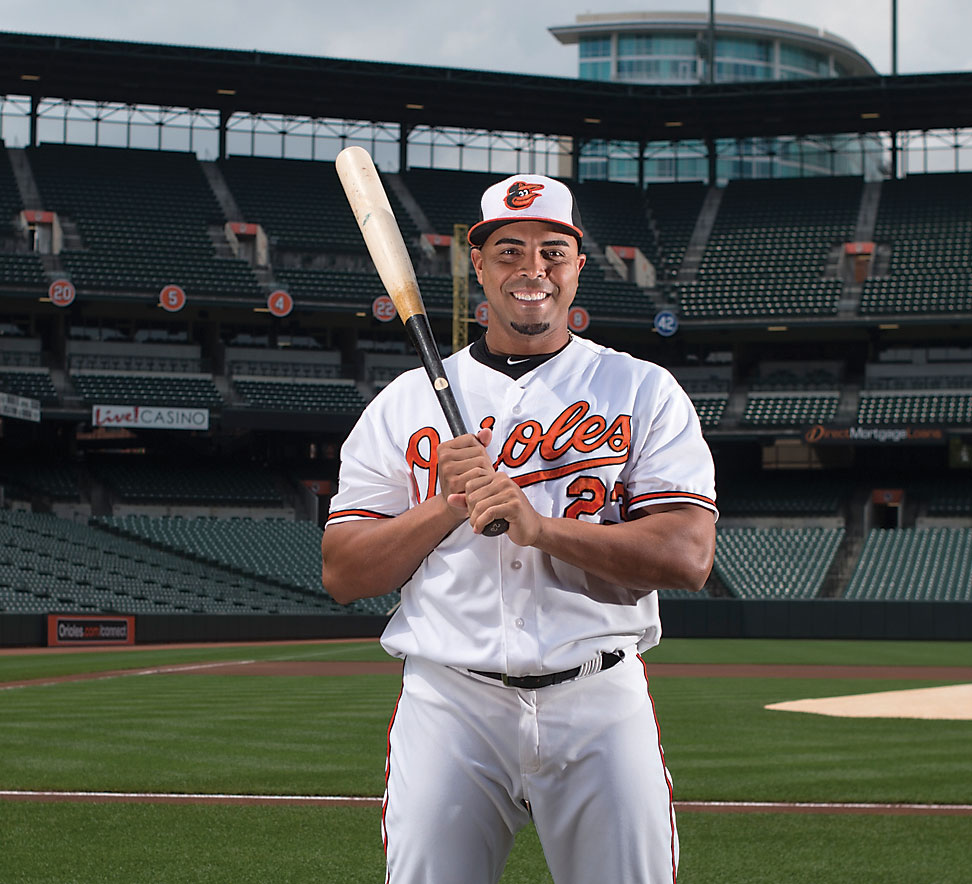 David Colwell
---
Outdoor Drinking Blue Pit BBQ & Whiskey Bar Though Blue Pit wasn't serving BBQ until July, the new Woodberry restaurant made a smart move by opening its whiskey bar first. Customers playfully refer to the bar as "Whiskey Open" because of a sign hanging out front, but it's the back patio that should get the attention. With communal picnic tables, high wooden fences, and stringed white lights, it has the feeling of a casual backyard barbecue—all with a great beer selection and killer cocktails, like the strawberry-rhubarb old fashioned. We imagine Blue Pit's full menu only enhances the ambiance. 1601 Union Avenue, 443-948-5590.
Programming Chesapeake Bay Maritime Museum Kudos go to this Eastern Shore museum for finding ways to honor its mission and engage visitors. Its 18-acre, 35-building St. Michaels waterfront campus hums with activity year-round. Whether it's public sails and crabbing demonstrations in the spring and summer or model boat carving classes and oyster harvest celebrations in the fall and winter, the museum continues to connect visitors with Chesapeake heritage in ways that feel organic and meaningful. 213 N. Talbot Street, St. Michaels, 410-745-2916.
Raven Justin Tucker In a 2013 season with a lot of ups and downs, kicker Justin Tucker made a huge difference. His 140 points accounted for more than 43 percent of the Ravens total in the regular season. Plus, he was there in the clutch, making six 50-plus yard field goals. Not to mention, he just seems like an interesting guy, possessing what the Ravens call "loveable weirdness." He freestyle raps, sings opera (in three different languages), produces electronic dance beats, and can, apparently, do a mean Christopher Walken impression. We say the pro-bowler can do whatever he wants, as long as he keeps getting it through the uprights.