Best of Baltimore
Best of Baltimore 2022: Home & Service
Our annual compendium of the people and places that make Charm City great.
Edited by Christianna McCausland
PHOTOGRAPHY BY TYRONE SYRANNO WILKENS
INTERIOR DESIGNER
LAURA HODGES STUDIO
Laura Hodges brings her own globe-trotting heritage—she counts her Norwegian grandmother, British mother, Jamaican father, and a lifetime as a traveler as influences—to bear on her interior design studio based in Catonsville. In addition to her degree from New York School of Interior Design, Hodges is LEED accredited and a champion of sustainable design, sourcing materials from renewable and fair-trade sources, and utilizing recycled materials in chic new ways. Her aesthetic, which can be experienced through her boutique, DOMAIN, is tailored, classic, and timeless.
---
ARCHITECT
2E ARCHITECTS
Peter Twohy (2e, get it?) starts the design process a little differently than most architects: He gives you a quiz. The 15-page questionnaire is part of the "Clarity Session," a way for Twohy to get to know his clients and their needs, maybe even better than they know themselves. Understanding that not all clients have the architectural know-how to interpret drawings and renderings, 2e uses virtual reality to bring designs to three-dimensional life. The results of all this legwork are breathtaking new homes, remodels, additions—and very satisfied customers.
BUILDING SUPPLIES
REISTERSTOWN LUMBER
Conjure up the image of a lumberyard in an old movie and you're probably picturing Reisterstown Lumber, which looks every bit as it did when it opened in 1926. While locals pop in here to get fence posts or a two-by-four, the company has a thoroughly contemporary menu of construction offerings including Andersen windows and doors, drywall, decking, roofing and siding supplies, and more. They've also expanded into services including steel and heavy timber fabrication, kitchen and bath designing, and custom millwork. Need a massive steel beam for your house? Chances are you'll end up here.
⇓ Article continues below ⇓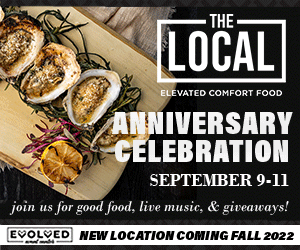 PHOTOGRAPHY BY SCHAUN CHAMPION
FARM-FRESH FLOWERS
TWO BOOTS FARM
It's easier to list what Two Boots Farm doesn't grow, namely roses, than what they do. That's because from March to December, the farm's two acres under cultivation are a festival of ecstatic blossoming—ranunculus, poppies, tulips, sunflowers, snapdragons, and more—though it is the gasp-worthy dahlias that capture all the hearts on Instagram. Floral devotees can find their blooms at the JFX farmers' market, Whole Foods Mount Washington, or by ordering through the website. Better still, invest in a flower share (like a CSA but with flowers) to ensure a season of vase-worthy beauty.
---
CHIMNEY SWEEP
CHARMED CHIMNEY
A filthy chimney can be a serious hazard that needs prompt attention. Creosote buildup, loose mortar, and unlined flues can lead to fires or carbon monoxide leaks. This company is prized for their efficient response time, ability to not only clean but also repair chimneys and install liners, and for their expeditious real estate inspections. There's no better time than now to sweep away the debris from a season of winter fires or put a cap on your chimney to keep critters out. A clean and inspected chimney is a safe chimney.
EXTERIOR CONSTRUCTION
DECK & SHED PROS
Ready to fulfill your she-shed dream? Or need a coop in which to put that brood of pandemic-purchased chickens? With more than 400 shed designs to choose from, you'll be spoiled for choice. Sheds are built by the pros and delivered or built on-site by skilled craftspeople. This is your one-stop shop for all your exterior needs, as they also construct composite and wood decks, as well as hardscape projects like patios, fire pits, and outdoor kitchens. Not ready for the full HGTV exterior remodel? Their technicians can give TLC to an old, wobbly deck if needed.
---
FLOORING
LADY BALTIMORE HARDWOOD FLOORS
Sure, you can sand and refinish your wood floors yourself, but who wants the hassle? Lady Baltimore is known for its knowledge and craftsmanship. Installers are pros and they work with only the best materials. If you don't know what you need for your project, the Finksburg showroom is a great place to start. Dealing with floors is messy, but when the dust settles, these floors are beauties.
FURNITURE RESTORATION
KERRIGAN RESTORATION
MICA graduate Phillip Kerrigan started learning furniture restoration in 2007 and opened his studio in 2019. He artfully manages structural and cosmetic repairs but specializes in restoring old finishes. He can return the luster to a pair of 18th-century side chairs and replace cracked or missing veneers. He can wizard away water stains and pet scratches. And when your teen used the dining room table as an ironing board? Yes, he can fix that, too.
⇓ Article continues below ⇓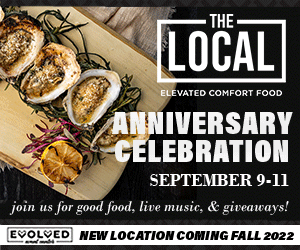 HOME ESSENTIALS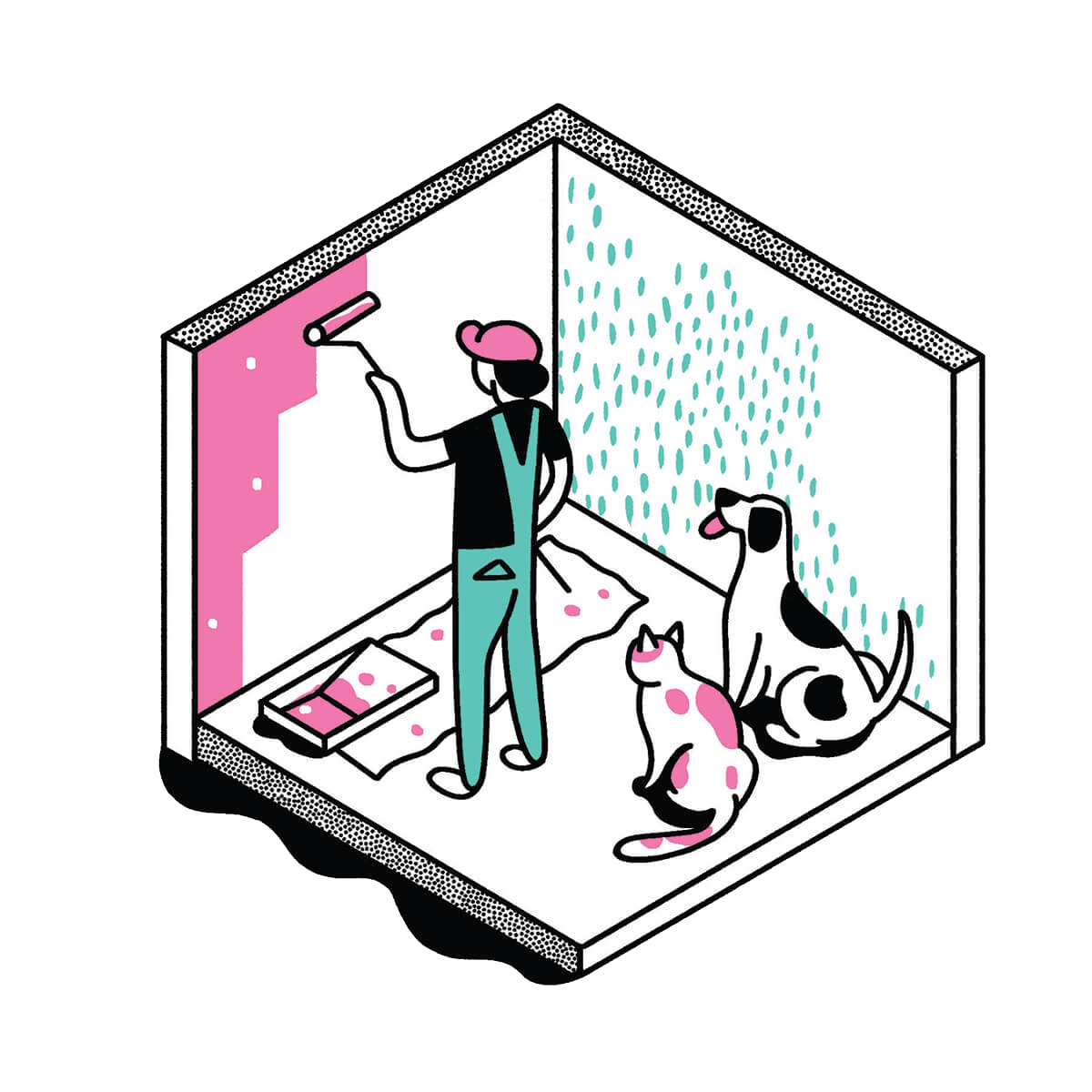 CONSTRUCTION
Done Construction
Home renovation is messy, time-consuming, and expensive, but, if you hire the right construction company, it can also be fun. Done Construction prioritizes communication and client engagement in its kitchen and bath renovation work.
ELECTRICIAN
Walter Electric
Timely. Competent. Friendly. Walter Electric is everything you want in a provider that deals with the one thing in your house that could start a fire if done poorly. This business is routinely touted for its fair pricing and professionalism.
PLUMBER
Donovan WaterWorks
This woman-owned plumber goes the extra mile to provide exceptional customer service. They handle everything from installing a gas line to fixing a leaking faucet, as well as well maintenance and the install and service of water treatment systems.
ROOFER
Restoration Roofing Co.
This roofer explains every step of the roofing process, using cool tools like drones and thermal imaging. Known for low-pressure sales tactics and timely work.
WATER DAMAGE
1-800 Water Damage of Northwest Baltimore
It's the bane of homeownership: water damage. From a ruptured hot water heater to an overflowed toilet bowl, the husband-and-wife owners of this company can get it dried out and cleaned up, mitigate mold, handle repairs, and even remove biohazards.
⇓ Article continues below ⇓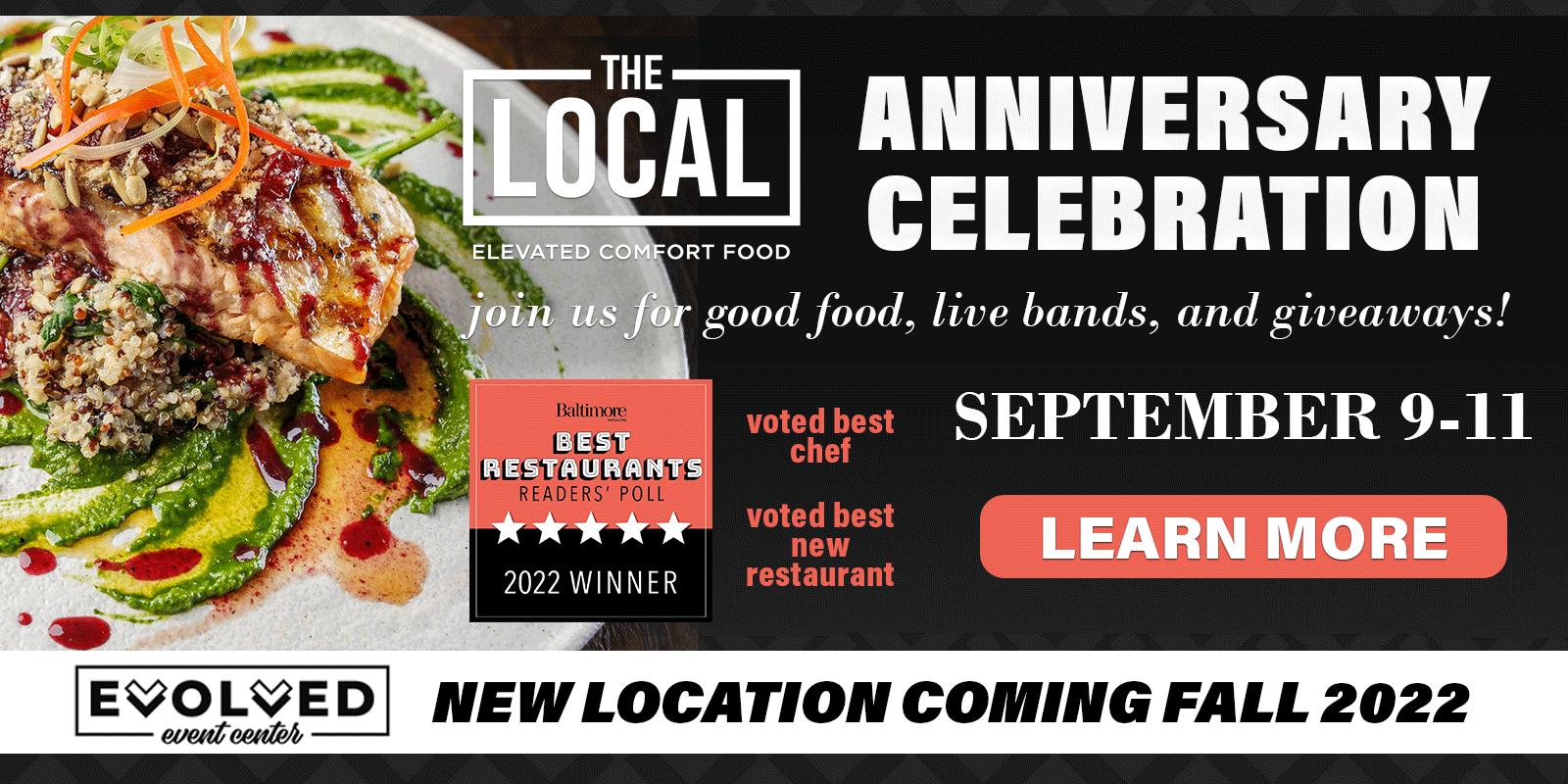 PHOTOGRAPHY BY CHRISOPTHER MYERS
CUSTOM PAINTING
ARTSTAR CUSTOM PAINTWORKS
If you've eaten at Johnny's, Magdalena at The Ivy Hotel, or Whitehall Mill, you're already familiar with Artstar's custom paint, but did you know you can bring that same beauty to your own home? Whether you want a wall that looks like faux wood or textured leather, a graffiti mural, or floors intricately patterned with delicate geometric shapes, if you can envision it, Artstar can bring it to life. Helmed by owner Kelly Walker, an artist in her own right who employs a team of skilled painters, Artstar is widely celebrated for its creative, innovative finishes.
---
GARDEN CENTER
KINGSDENE NURSERY & GARDEN CENTER
This charming gem of a nursery is in all ways the opposite of a big box shop. For starters, they grow much of their own stock. Small in size, Kingsdene is prized by serious plantspeople, particularly for its selection of trees and shrubs. A small business that distinguishes itself through exceptional customer service, it's not uncommon for staffers to forage in a dense sea of plants to find the best-looking specimen for their customers. They also stand behind their plants, offering a one-year warranty on many trees and shrubs.
LANDSCAPE DESIGN
PINEHURST LANDSCAPE COMPANY
Begun in 1964, Pinehurst is now under second generation family ownership. The company can be very flexible when it comes to landscape maintenance, with the ability to send a small crew to clean up before a party or dispatch serious muscle to manage an entire garden. They can handle the most complex design and installation projects, including masonry, planting, sound, lighting, irrigation, carpentry, and grading, and are aided by having their own nursery and highly trained staff, many with decades of experience.
---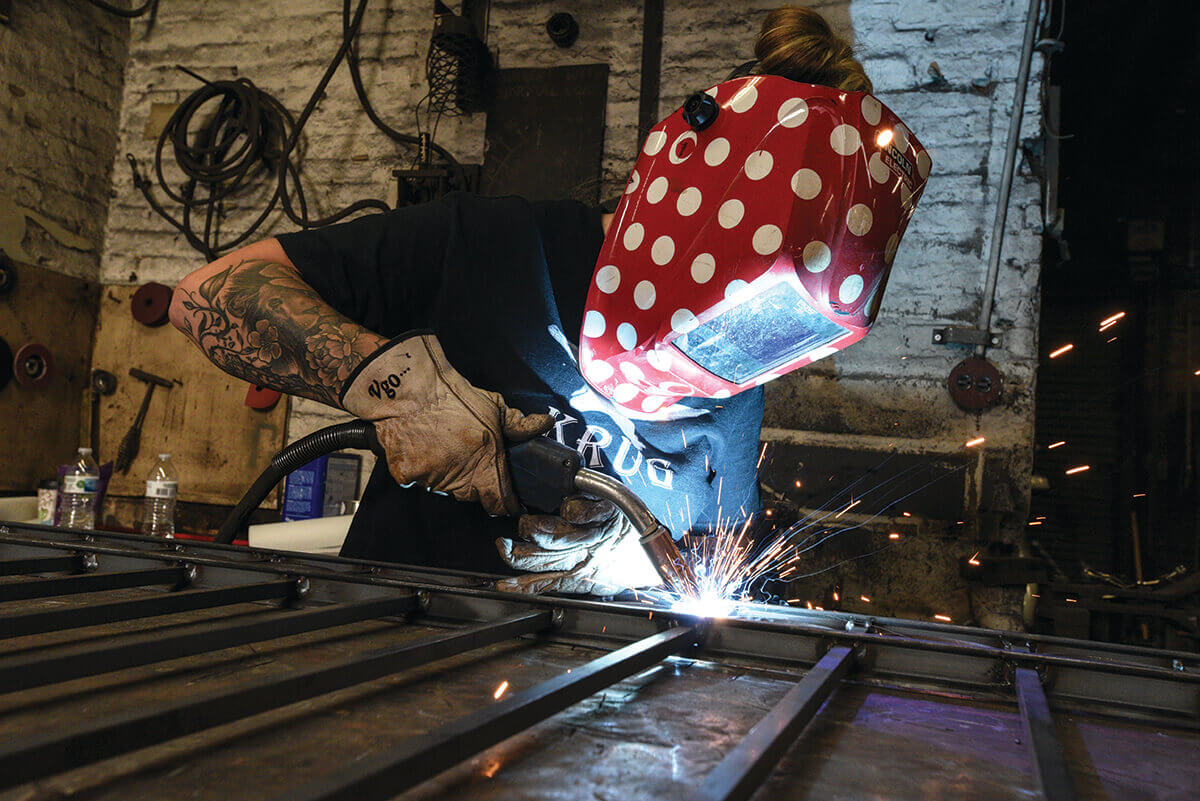 PHOTOGRAPHY BY J.M. GIORDANO
IRONWORKS
G. KRUG & SON
For more than 200 years, an iron shop has blazed red hot on Saratoga Street, allowing fabricators to hand-forge some of the most exquisite fences, gates, and railings in the city. Recognized as the oldest continually operated blacksmith in the United States, G. Krug's works grace the Baltimore Basilica, Washington Monument, and the Maryland Zoo. They maintain many historical records and drawings to assist in restoration projects, but you don't need to be a national landmark to enjoy their labors. Baltimoreans have long gone to G. Krug for decorative window bars and boxes, to repair metal items, or to get a pool fence that will be the envy of the neighborhood.
⇓ Article continues below ⇓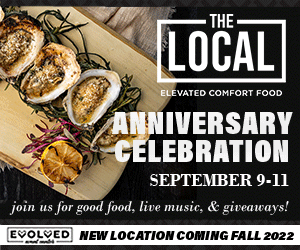 LOCKSMITH
EASTER'S LOCK & SECURITY SOLUTIONS
While this family-owned and -operated locksmith is a full-service provider of home security, it's their ability to quickly get us out of tight spots that makes Easter's rank. When you've locked yourself out of your house or lost the keys to the storage unit, you want a professional, pronto. Easter's offers same-day technicians for emergency calls. They can sometimes handle our more esoteric needs, too, like fabricating new keys for obscure old locks. When you're ready to convert those ancient tumblers to new-fangled smart locks, they can do that, too.
POOL DESIGN
LOTHORIAN
Why settle for a basic, in-ground rectangle when you could have a dreamy backyard retreat? Think ethereal infinity pools, custom-designed pools in whimsical shapes, and classic lap pools that embrace their natural setting. This full-service, family-owned company will not only create the pool design of your dreams, they can integrate it into a complete outdoor living space— and then maintain the pool once it's installed.
---
COURTESY OF BOZZUTO GREENE ART
@BOZZUTOGREENEART
Scrolling through @bozzutogreeneart is like visiting a private gallery. That's no accident. Owners Robin Bozzuto and Lexie Greene say they curate their Instagram feed the same way they curate their gallery: They don't share anything online that they wouldn't want to see on their own walls. They typically post to the account three to four times a week, following a quality-over-quantity philosophy. With social media playing an increasing role in the art world, we're told to expect even more creative content from within their little squares. We'll be scrolling with anticipation.
---
Food & Drink
Edited by Jane Marion With Lauren Cohen, Suzanne Loudermilk, Amy Scattergood, Mike Unger, and Max Weiss.
Arts & Culture
Edited by Lydia Woolever With Ron Cassie, Janelle Erlichman Diamond, Grace Hebron, Mike Unger, and Max Weiss.
Things to Do
Edited by Max Weiss with Ron Cassie, Janelle Erlichman Diamond, Grace Hebron, Mike Unger, and Lydia Woolever.
Style & Wellness
Edited by Janelle Erlichman Diamond With Rachel Hinch and Ashley Glenn.
Find the Best in Baltimore