Best of Baltimore
Best of Baltimore 2022: Fun & Games
Our annual compendium of the people and places that make Charm City great.
Edited By Max Weiss
PHOTOGRAPHY BY MIKE MORGAN
COMEDIAN
MIKE QUINDLEN
Back in the day, Mike Quindlen worked full time in media sales. Then one day while watching the World Cup in South Africa, he propelled a whipped cream pie into his friend's face. The stunt, aired live on BBC, had more than 40,000 views. Since coming back to Baltimore to try his hand at standup—and succeeding—Quindlen has become a well-known face at local breweries and clubs, earning props from famed comedian Doug Stanhope, and helping to mentor up-and-coming talent. Whether telling jokes—his routines are endearingly self-deprecating, with a few choice detours into bathroom humor—or helping newbies hone their craft, as Quindlen says, "I just want to be the best dude I can be."
---
BAR GAMES
GAME ROOM AT JOHNNY RAD'S
Pool tables and shuffleboards are a bit of a dying breed these days, a testament to the gentrification of Baltimore's watering holes. Hipsterfied hangouts have started to add arcade classics to create a retro vibe, but when we've had a few Bohs and feel ready to challenge our friends to a late-night duel, we often find ourselves in the backroom of Johnny Rad's, the authentically skater-cool pizza parlor in Upper Fells Point. Two Skee-Ball lanes, a Simpsons arcade game, and one of the city's best beer lists is all we need to cap a night on the town.
DATE NIGHT
STOOP STORYTELLING SERIES
It doesn't take long for an audience to fall in love with Jessica Henkin and Laura Wexler, Stoop Storytelling's founders and hosts—self-described "emotional midwives of Baltimore storytellers' tales." Since 2006, they have encouraged more than a thousand storytellers to step up to the mic to share personal stories in front of huge crowds. Henkin and Wexler always capture the soul of the city through wide-ranging topics (romance and break-ups, living through the pandemic, wild times after dark) and each show has an element of choose-your-own-adventure, with the addition of three spontaneous (and brave) audience storytellers. Add in a cold beer and local music, and we can't think of a better way to spend a night with our boo.
⇓ Article continues below ⇓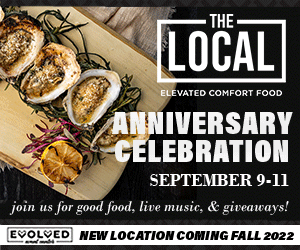 FAMILY FUN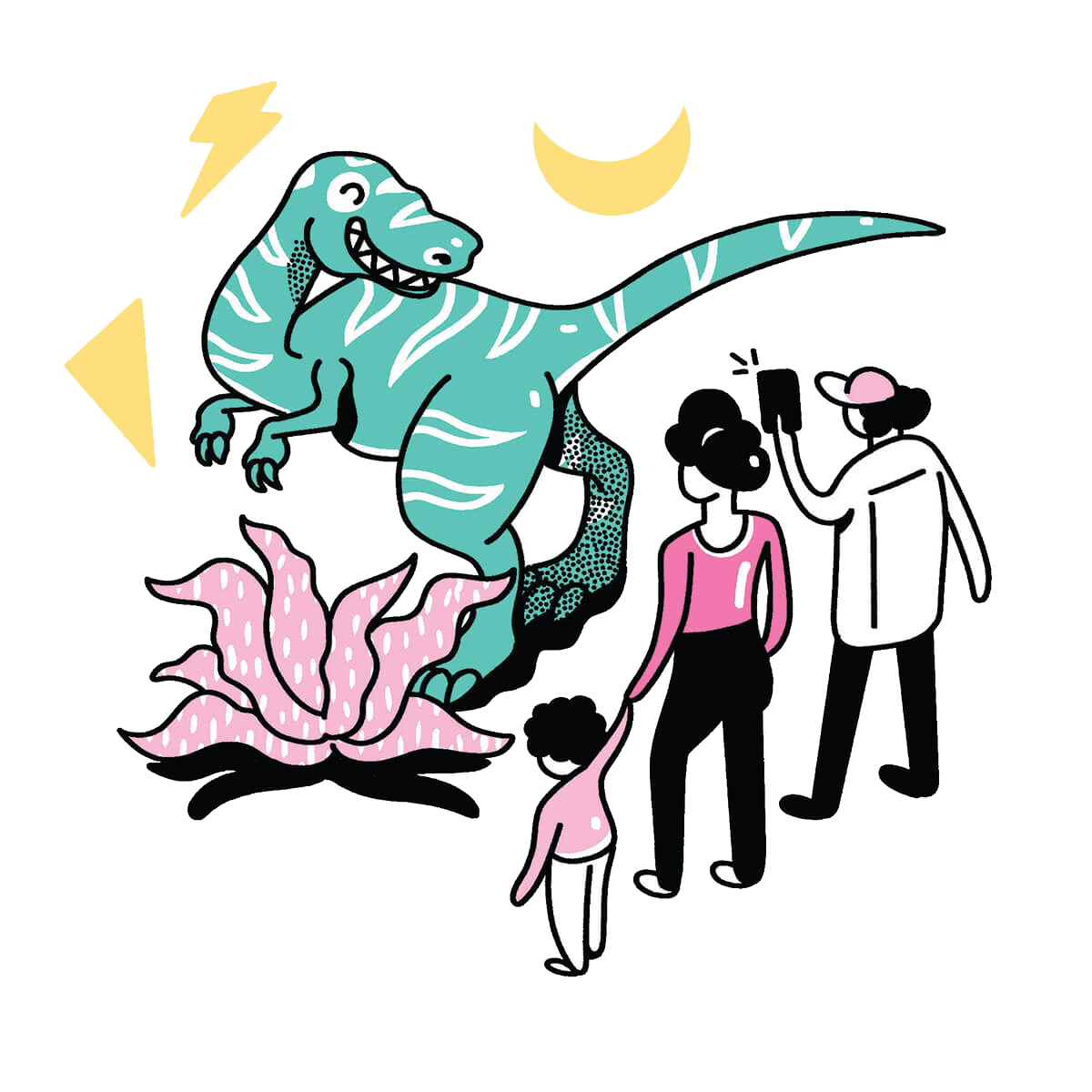 HIKING TRAIL
Jones Falls Trail to Cylburn Arboretum
This 12-mile trail runs from the Inner Harbor to Mt. Washington, but one of our favorite legs is like a secret garden, with a narrow, winding, paved path steadily inclining north from Woodberry that eventually spills into the luscious city gem that is Cylburn.
KIDS' CONCERT
Through the Telescope with the BSO
This collab between the BSO and the Space Telescope Science Institute featured music by John Williams, Mozart, and Gustav Holst, plus real images from the Hubble Space Telescope. But the true highlight was the interaction between conductor Jonathan Rush, NASA astronomer Michelle Thaller, and all the kiddos in the audience.
KIDS' EXHIBIT
Dinosaurs Exhibit at the Maryland Zoo
Time travel through a prehistoric forest where life-sized velociraptors and T. rexes come to life. This exhibit (through November 30) is innovative, educational—and, well, dino-mite.
POOL
Druid Hill Park Pool
The newly renovated pool, known for its massive tank, boasts a more family friendly gradual entry, slides, and an impressive splash pad.
SKATE PARK
Jake's Skate Park at Rash Field
Hey, shredders! Grab a board and head to the skate park on the south side of the Inner Harbor, which is part of the newly renovated Rash Field Park—which also features a rain garden, a shade lawn, and an adventure park.
⇓ Article continues below ⇓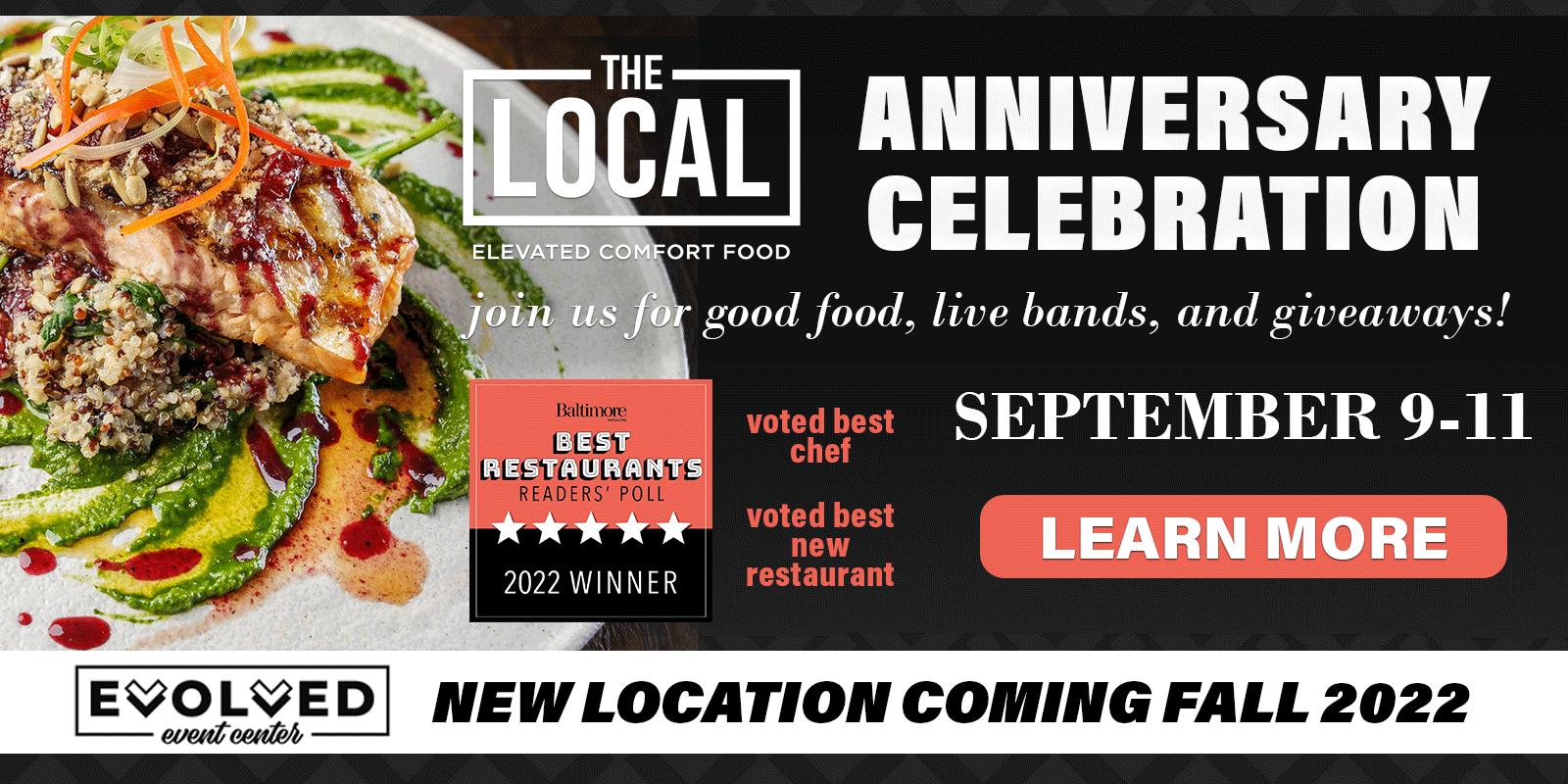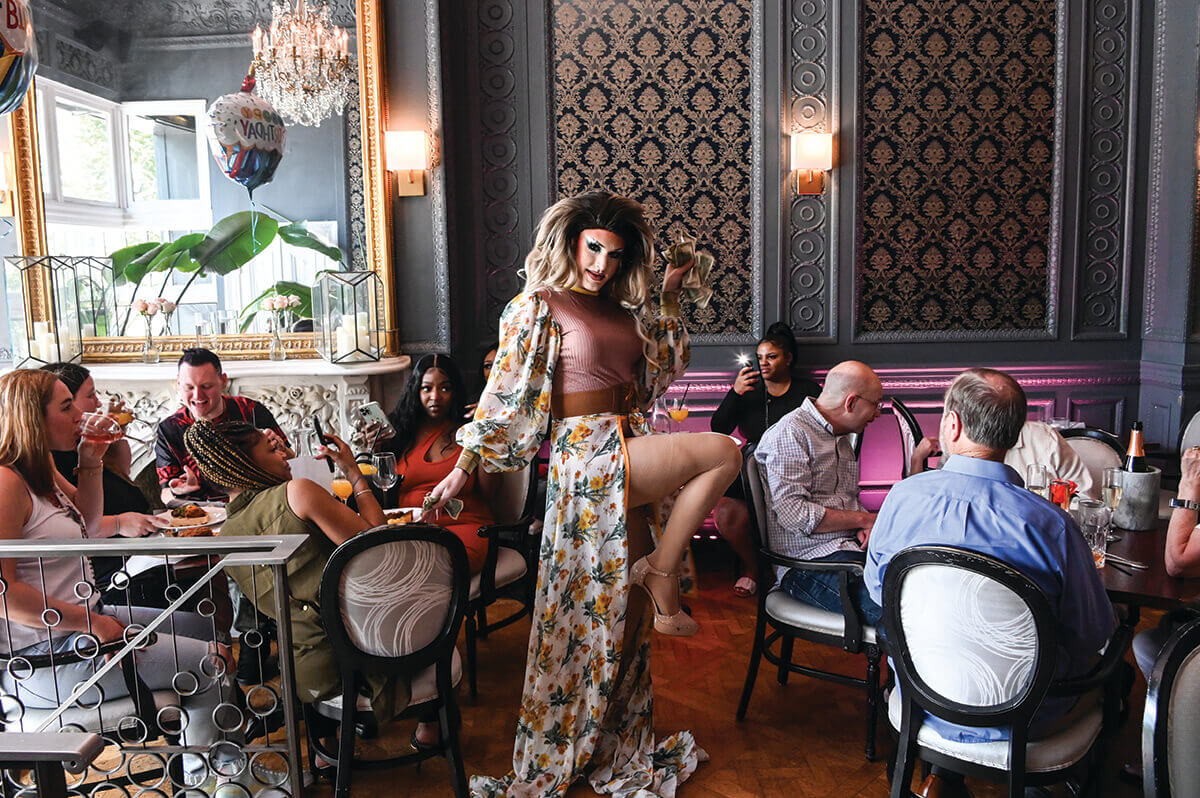 PHOTOGRAPHY BY J.M. GIORDANO
DRAG BRUNCH
THE MANOR
It's hard to imagine performers in any field—musicians, athletes, actors—taking as much joy in entertaining an audience as the drag queens who shimmy and shake their way through the dining rooms of The Manor in Mount Vernon. When the ticketed masses (we recommend buying a ticket ahead of time online as the performances often sell out) file in, first devouring a breakfast burrito or eggs Benedict along with bottomless mimosas, Bloody Marys, or rosé, they somehow sense that the best is yet to come. The energy is explosive from the moment the first heel hits the floor. Performers dressed to the nines lipsync while they dance their way around tables filled with birthday celebrations, bachelorette parties, and people of all persuasions just out for a good time. Positive vibes permeate the place, and while those in the crowd often can't resist shrieking cheers of approval or getting up to dance themselves, it's clear that no one's having more fun than the talent.
---
ORIOLE
ADLEY RUTSCHMAN
The Orioles have been in rebuild mode for what seems like an eternity. Patience has been hard, especially when it came to waiting for our heralded number-one draft pick, the switch-hitting catching phenom Adley Rutschman. Well, this May, the wait was finally over, and Rutschman landed in The Big Show, creating a buzz among Orioles fans at Camden Yards not seen since Manny Machado made his debut. After a slow start, Rutschman has really been heating up at the plate—ripping balls all over (and out of) the park. Behind the plate, he's been stellar, handling the Orioles rotation like a savvy veteran, always with a huge grin on his face. Is it possible the O's are moving out of rebuild mode and into...beast mode?
PARTY ON WHEELS
BALTIMORE BIKE PARTY
Born from the anarchy-inspired Critical Mass cycling movement of the '90s, bicycle activism in the city took a fun-loving turn a decade ago with themed—think costumes, music, and bike decorations—Baltimore Bike Party rides, held the last Friday of every month. Diverse in terms of age, race, gender, fitness, and skill level, Bike Party celebrated 10 years of "rides, respect, and revelry" with a massive Bike Prom-themed pedal around town in April. Go for the conviviality, discover hidden gems in the city, and stay for the sponsored after-party.
---
PET PARADISE
BARK SOCIAL
The one problem with getting drinks with your friends? You can't bring your dog. Until now. Launched in Bethesda, with a recently opened second spot on Boston Street in Canton, the Bark Social club is an outdoor cafe/bar with ample room for your four-legged friend. Imbibe beer and wine and indulge in goodies from the likes of Grateful Pizza while furry friends socialize with their pals and consume dog beer (nonalcoholic, of course) and snacks of their own (think sweet potato treats). Worried you might lose track of your pup amid all the fun? Fear not, the club provides "Bark Rangers" to keep an eye on the proceedings.
RAVEN
MARK ANDREWS
The Ravens have had more than their fair share of great tight ends, from Todd Heap to Dennis Pitta. It's possible that the sure-handed Mark Andrews has exceeded them all. It's not that Andrews always catches the ball when it's thrown to him—it just seems that way. He uses his big body, leaping ability, strong legs, and suction-cuplike hands to not just snatch balls out of the air, but rumble through defenders for those sweet, sweet YACs (Yards After Catch). This off-season, the Ravens traded receiver Hollywood Brown, which means the team will rely on Andrews—and his wellestablished simpatico with QB Lamar Jackson—even more. Bring. It. On.
⇓ Article continues below ⇓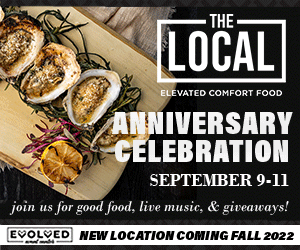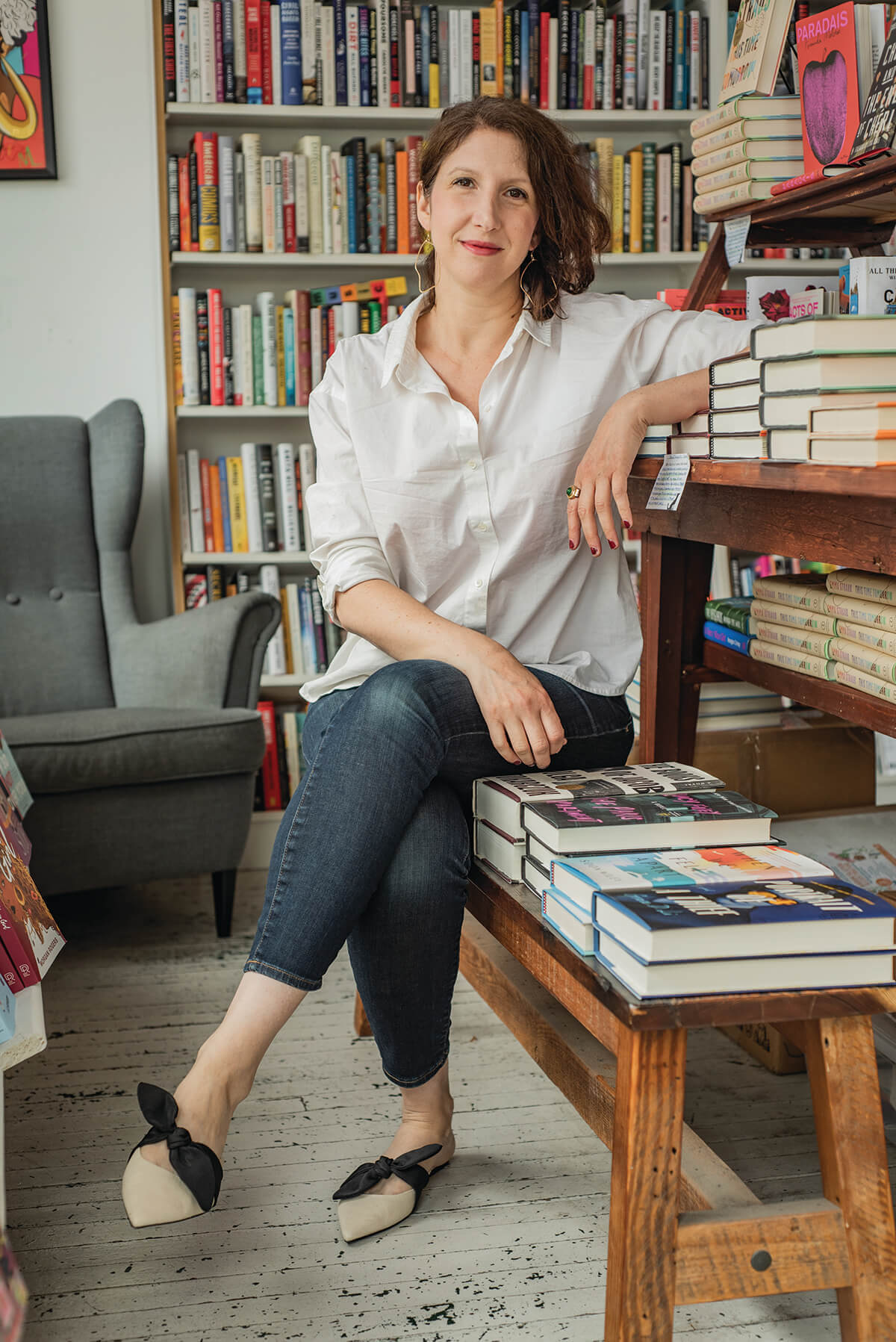 PHOTOGRAPHY BY PHILIP MURIEL
BOOK STORE
GREEDY READS
Frankly, Greedy Reads could've won this award based just on their two awesome shops—one in Fells Point, the other in Remington. Filled with good books, good people, and good vibes, they're the kind of bookstores you want to live in. But this year, the store went to a whole new level with its Lost Weekend Festival. From May 13-15, the Remington store threw a bona fide book festival, featuring local book readings and signings, spoken word poetry, drag queen story hour, and even a mini local food and makers' market. Greedy Reads is a small shop, with a small staff, and the fest had lots of moving parts. But owner Julia Fleischaker and crew pulled it off without a hitch. Bad news for them—we already want another one next year!
---
WATER WORLD
FLUID MOVEMENT
After a two-year COVID hiatus, Fluid Movement was back this summer with the space spectacular "Yacht Rocket," another wackily themed but endearing performance. (But will anything ever top 2015's water ballet about Jeff Goldblum's existential crisis?) No matter the theme, the thing about Fluid Movement is it's always a guaranteed good time—great music, crazy costumes, lots of glitter, a (somewhat) discernible plotline, and the best people—both for audiences and performers alike. And those audiences, crowded into city pools over two hot weekends every year, know they're witnessing a whole lot of hard work and a whole lot of, "What did I just watch?"
---
Food & Drink
Edited by Jane Marion With Lauren Cohen, Suzanne Loudermilk, Amy Scattergood, Mike Unger, and Max Weiss.
Arts & Culture
Edited by Lydia Woolever With Ron Cassie, Janelle Erlichman Diamond, Grace Hebron, Mike Unger, and Max Weiss.
Style & Wellness
Edited By Janelle Erlichman Diamond With Rachel Hinch and Ashley Glenn.
Find the Best in Baltimore