Best of Baltimore
Best of Baltimore 2022: Style & Wellness
Our annual compendium of the people and places that make Charm City great.
By Janelle Erlichman Diamond
CONTENT CREATORS
OUR TIME OF THE MONTH
We're, of course, on a first name basis with Caitlin Mullett and Danielle Geffel, the beautiful, smart, authentic, and hilarious hosts of Our Time of the Month. The blogging, vlogging, and podcasting duo talk about e-v-e-r-y-t-h-i-n-g from sexual wellness to "UNfavorite" beauty products to book recommendations. And while they also try on clothes and discuss nail colors, they do tackle the serious stuff, including a three-part series on Danielle's recent hysterectomy. It's friendly, brutally honest, informative—exactly what makes us big fans.
---
CONTEMPORARY WOMENSWEAR
BRIGHTSIDE BOUTIQUE
A shop that's updated with fresh styles every week, selling staples that seamlessly take us from daytime meetings to evening happy hours? It sounds too good to be true—but at Brightside Boutique, it's reality. Whether you're a single 20-something, the PTA's best-dressed mom, or just looking for a "Baltimore Babe" T-shirt, Brightside's got you covered. With stores in Towson, Annapolis, and across Baltimore City, it seems like Brightside is taking over the world—and that's okay with us.
GIFT SHOP
TORTUGA
This perfect shop—part of the Hamilton-Lauraville Main Street corridor—is our go-to when we need a gift but don't know exactly what to get. Owner Julie Bent has stocked her beautiful blue boutique with all the best curated goods for the home and body. Each item is selected to support independent makers and mindful manufacturing, promoting a culture that reduces waste and celebrates artisans. We also love the Tortuga subscription boxes filled with lots of surprise goodies—perfect for that friend who has everything or, if you're feeling indulgent, to treat yourself.
⇓ Article continues below ⇓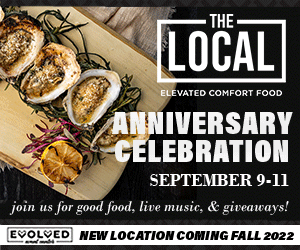 PHOTOGRAPHY BY SCHAUN CHAMPION
CANDLES
KSM CANDLE CO.
Letta Moore creates the most serene experience at her Woodberry studio, KSM Candle Co. The shelves are always stocked with her dreamy, scented soy candles, including Ocean City, Watermelon Sugar, Ginger Fig, and East African Amber. Moore has been making her candles in-house since 2014, and they have a cult-like following. Did we mention she offers an in-person candle-making workshop? You'll be the MVP of your friends when you book your next outing at Moore's studio.
---
JEWELRY DESIGNER
STELLARIUM JEWELRY
Designed and handcrafted by the divine Morgan Phillips in a small studio space in Fells Point, Stellarium's jewelry is made with purpose. That means sustainability and crystal healing are at the forefront of the brand. Phillips creates pieces shaped from recycled metals with ethically sourced stones. Louder than a dainty fine jewel but more precious than a costume piece, the message is clear: to harness energetic healing properties for each wearer—but also to look really cool.
MENSWEAR
NOVA MAN
There is no reason that menswear can't be fun, accessible, and well-styled. That's already the case at Nova Man, which opened this spring at Green Spring Station. The high-end shop is stocked full of everything from khakis to sweats to loafers, plus plenty of options for hitting the links and a nice dinner out—perfect pieces that keep a wardrobe neat without being stiff. The men of Baltimore have been patiently waiting for their own boutique at the popular shopping center and Nova Man seamlessly fills that void.
---
PHOTOGRAPHY BY CHRISTOPHER MYERS
ART TRUCK
SOGH ART TRUCK
Everyone knows Shawn Theron as the art truck guy. You can almost always find him at the farmers' market under 83, chatting up strangers and friends and strangers who are now friends—because everyone loves Theron. His art style is hard to pinpoint but he's best known for his paintings—usually on found wood—of orbs and lines or scenes from the city or a tree or an octopus or a young protestor, or maybe Edgar Allen Poe. (See: hard to nail down.) Theron is all about the joy the art brings. His prices are comically low and it's not uncommon for a passerby to be gifted with art. His "Spread Love" stickers, which are his genuine mission, can be seen plastered all over the city.
⇓ Article continues below ⇓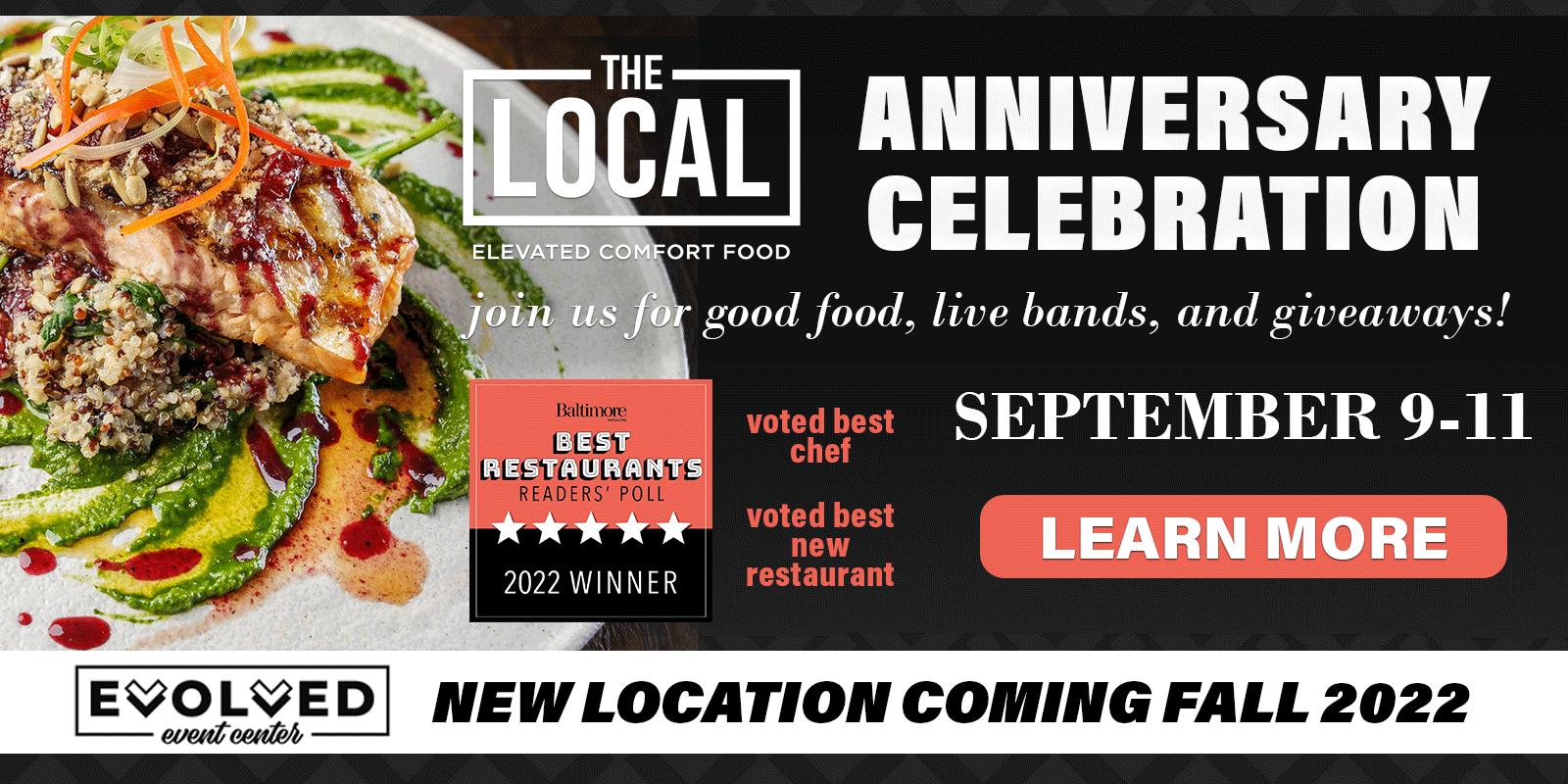 BE GOOD TO YOURSELF
COMMUNITY ACUPUNCTURE
Mend
Maybe the best deal in town for $35, Mend's community clinics continue to be a go-to for a quick prick and relief from whatever else ails you. You get used to sharing your space, thanks to soothing voices, relaxing music, and an overall vibe of: Everything gonna be alright.
FITNESS INSTRUCTOR
Kelly Berger
With instruction that is equally as informative as it is motivating, Berger is helping Baltimore break a sweat at various studios across the city. Her online platform, Resistance Fitness, makes intense workouts more accessible with live classes from home. She also just debuted a new spin studio at Harbor Point.
PRODUCTS
Mount Royal Soap Co.
This Remington business continues to wow us with their products and their company ethos: They make sustainably sourced bath and body products while maintaining a small batch production process right here in Baltimore.
WELLNESS SHOP
Flourish
This Charles Village boutique is a hot spot for all things wellness. Shop items such as aromatherapy oils, healing crystals, books on spirituality, clothing, and artisanal gifts.
YOGA STUDIO
Soulage
By giving yoga and wellness instructors space to make a sustainable living through its independent studio model, downtown yoga studio Soulage has quickly become a haven for connection, movement, and healing.
⇓ Article continues below ⇓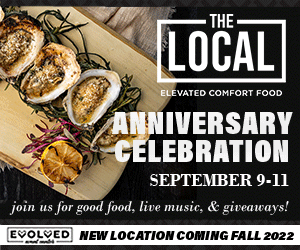 PHOTOGRAPHY BY TYRONE SYRANNO WILKENS
TEEN CLOTHES
GIRLHERO SHOP
Teens might be the hardest age group to shop for—so imagine our delight when Bridget Quinn Stickline opened Girlhero in Green Spring Station right across from Wee Chic Boutique, her business that caters to the baby-to-tween range. Girlhero, with its cute wallpaper, neon sign, and beach-vibe chandeliers, is filled with clothes teens won't roll their eyes at, plus room décor, accessories, and skin care items. Stickline utilizes TikTok videos—Gen Z's favorite language—to help show off the clothes. It's a fun and vibrant atmosphere and the fresh assortment of arrivals makes every visit to Girlhero a shopping party.
---
NEW SALON
FLORA
Part of the Pandemic Pivot, stylists Caitlin Helle and Teena Smith took a leap of faith and left their full-time salon gigs, opting instead to practice in a more freelance capacity. By early 2022, the two connected to open their own studio space in Hampden. Independent salons are not a new concept, but Flora ushers in a new era of selfcare with sustainable, clean beauty and a mission of inclusivity. Welcoming all folx and honoring stylists' own time and creativity, Flora creates a nurturing space that leaves everyone with great hair and confidence.
PET SHOP
HAPPY DOG BOUTIQUE
Whenever we want to spoil our pups, we head to Happy Dog Boutique in Fells Point, a one-stop shop for all our pet needs. Shifting from a mobile dog-walking and pet-sitting operation to a brick-and-mortar boutique in December 2020, Happy Dog has everything including grooming, acupuncture (yes, really), anesthesia-free dental cleanings, and healthcare advice from HomeVets Baltimore. Plus, they have oh-so-cute pooch apparel, toys, and treats. It's the ulti-mutt place.
⇓ Article continues below ⇓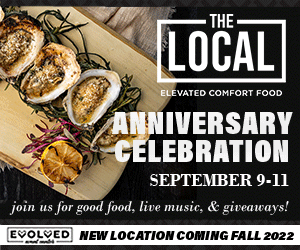 PLANTS
OPALESCENT SOUL GARDEN CO.
Green thumbs will tingle when they step into the whimsical Opalescent Soul Garden Co., located on the second floor of the quirky Artful Flea in Catonsville. Inside the small but welllit room, owner Amanda Ly showcases her handmade ceramics and a beautiful range of standard and rare plants. Ly knows these houseplants inside and out since she propagates and grows a lot of what's in stock. And with her vast knowledge of horticulture, she's always willing to help to ensure successful growth at home, including offering a specially made "Soul Soil"—her own chunky houseplant mix for optimal soil health.
SHOP OWNER
KACEY STAFFORD OF FOUND STUDIO SHOP
With her Kentucky drawl, niceness that oozes from every pore, and discerning eye for home goods, Kacey Stafford, who owns the sweet and perfect Found Studio Shop in Lauraville, makes browsing and buying a pleasure. An artist herself and a board member of the Charm City Craft Mafia, Stafford also gets a lot of joy out of promoting local makers, both in her shop and through collabs and pop-ups. It's impossible to leave Found Studio—First Fridays are a guaranteed good time—without feeling like Stafford is your new best friend.
---
VINTAGE
STANDING OVATION
As a fashion and portrait photographer, Currie Lee knows how to make vintage look cool. Standing Ovation is an all-gender vintage apparel shop with one-ofa- kind pieces that will catch the eyes of many and make everywhere you step a runway. When browsing this shop, you'll find vintage leather, denim, and handdyed slips. This shop is always on the go, so keep up on social media to see which pop-up market she'll be at next.
---
COURTESY OF POPPY AND STELLA
@POPPYANDSTELLA
The bright and sassy social media feed of Poppy & Stella is not only eye-catching but gives us an exceptional customer experience before we even set foot inside the Fells Point shops. The Poppy & Stella team uses Instagram to showcase their new looks and fresh ways to style items for their followers to see. Why do we love this so much? We can see the clothing off the rack and worn by real people with different body types and shapes. It's like a fashion show at your fingertips.
---
Food & Drink
Edited by Jane Marion With Lauren Cohen, Suzanne Loudermilk, Amy Scattergood, Mike Unger, and Max Weiss.
Arts & Culture
Edited by Lydia Woolever With Ron Cassie, Janelle Erlichman Diamond, Grace Hebron, Mike Unger, and Max Weiss.
Things to Do
Edited by Max Weiss with Ron Cassie, Janelle Erlichman Diamond, Grace Hebron, Mike Unger, and Lydia Woolever.


Find the Best in Baltimore