The List: September 2023
From Artscape to Everyman Theatre's "A Night for Baltimore" benefit, here are the local events to pencil in this month.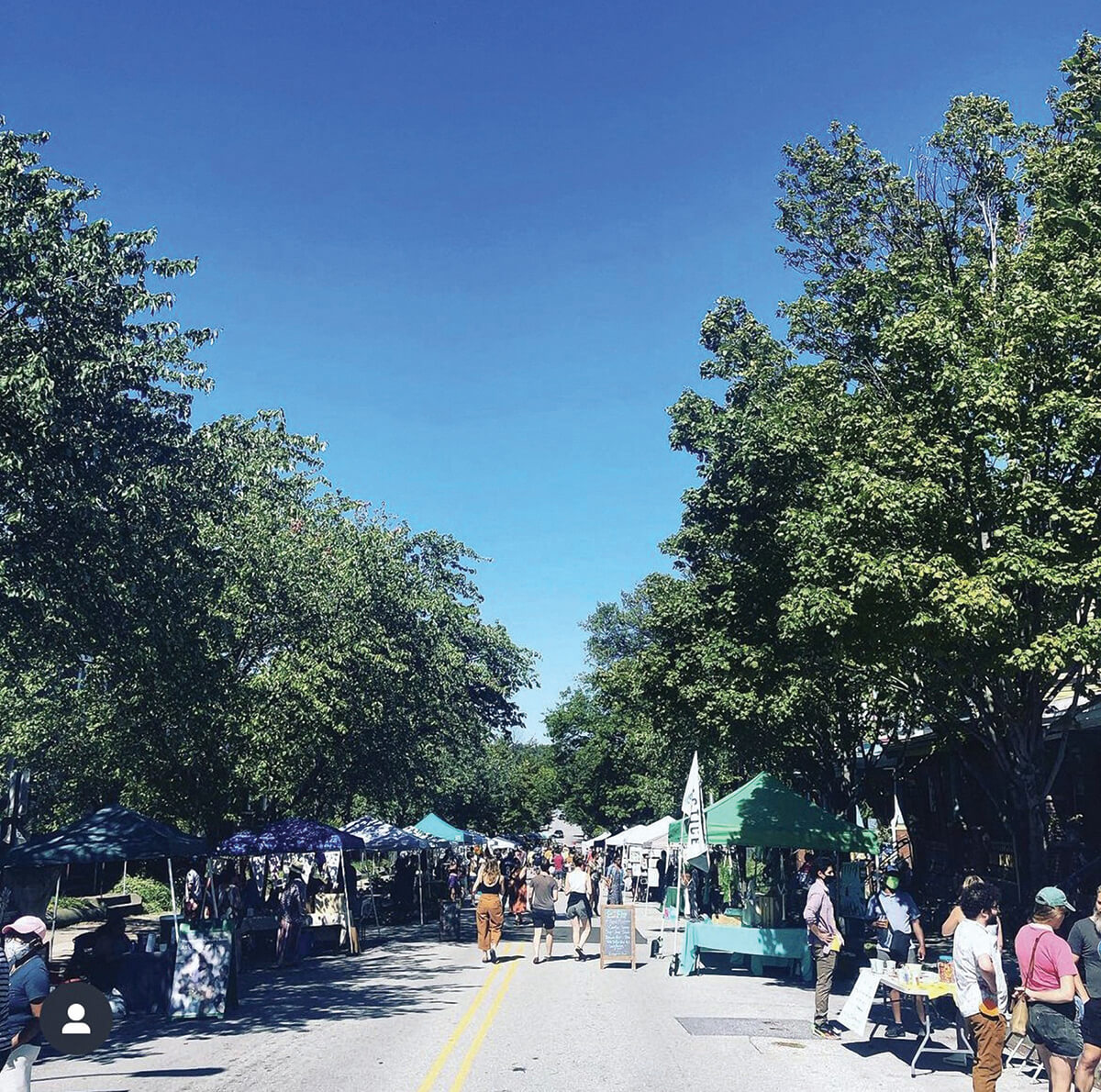 9/10: 50TH ANNUAL ABELL STREET FAIR
Taking place every year in September, this free outdoor festival—which doubles as the Abell Improvement Association's largest annual fundraiser—has invited Abell residents and visitors alike to celebrate the quirky neighborhood, a home to independent book shops, Painted Lady rowhomes, the Peabody Heights Brewery, and, at one point, Memorial Stadium. On Sunday, Sept. 10, the local street fair marks five decades of community togetherness and timeless Bawlmer charm with musical performances, a bevy of small makers, local artists, tasty food vendors, and a silent auction. Spend the afternoon enjoying Sunday fun on Abell Avenue, while taking breaks along the way to sip refreshing wine and beer. 3000 and 3100 blocks of Abell Ave. 12-5 p.m. Free.
9/1: HIGHLANDTOWN FIRST FRIDAY ART WALK
Spend time in Southeast Baltimore exploring the creations of our city's gifted artists while enjoying local food and drink by vendors such as Snake Hill Grill. Highlandtown Arts District. 5 p.m. 
9/2: ULTRA NATÉ'S DEEP SUGAR: 20TH ANNIVERSARY PARTY!
Head downtown, where the roving Charm City dance party turns 20 with tunes brought by co-founder Ultra Naté, along with Jellybean Benitez, an original DJ from Studio 54. Baltimore Soundstage. 9 p.m. $25. 
TO 9/3: ABUNDANCE: TOO MUCH, TOO LITTLE, JUST RIGHT
The AVAM's Zanvyl A. Krieger Main Building will play host to an exhibit that explores true, lasting wealth. Witness art as an expression of the longing
for contentment, productivity, and freedom through a joyful range of works. American Visionary Art Museum. Tue.-Sun. 10 a.m.-5 p.m. $10.
9/3-10/1: A DOLL'S HOUSE
Joanie Schultz directs and writes this adaptation of the classic Henrik Ibsen play, which heads to Everyman Theatre to tell the tale of Nora, a young mother with a secret that could alter her entire world. Everyman Theatre. Times and prices vary.
TO 9/4: BALTIMORE COMEDY FESTIVAL
In its seventh year, the festival offers up five days of side-splitting comedy sets, bringing dozens of national talents to various Baltimore venues. Locations, times, and prices vary. 
9/6: MUD TO MUSIC
Join musician and artist Melissa Hyatt Foss in Highlandtown to craft your own unique clay flute while learning the history of instruments used throughout Central and South America for centuries. The Creativity Center. 6 p.m. $18-20. 
9/7: JAZZY SUMMER NIGHTS
Philadelphia house music legend Lady Alma headlines this month's iteration of the soulful concert series in South Baltimore. Look out for local vendors, food trucks, DJ sets, a hookah lounge, and more. West Covington Park. 5-10 p.m. $25-700.
9/7: WTMD FIRST THURSDAY FESTIVAL
Towson indie radio station WTMD wraps up this summer's outdoor concert lineup with sounds by Devon Gilfillian, Sweet Leda, and Nation of Language.
Canton Waterfront Park. 5:30 p.m. 
9/8: AN EVENING OF VINTAGE SMUT PRESENTS: A VERY SMUTTY BIRTHDAY
In honor of the reading series' fifth anniversary, join Baltimore's reigning Mistress of Smut, Jocelyn Loverling, for a sultry, vintage cocktail party. Enjoy performances by Pole Foundations Baltimore and The Swingin' Swamis, along with burlesque per- formers Tapitha Kix and Maria Bella. Creative Alliance. 7:30 p.m. $15-42.
9/8: BOWLING FOR SOUP
The '90s punk rock band takes over downtown Baltimore, continuing their "Getting Old Sucks" tour to promote their latest album: Pop Drunk Snot Bread. Rams Head Live! 8 p.m. $48-175. 
9/8: GROWNUP FIELD TRIP: WELCOME TO HOGWARTS
Tuck the tots into bed before heading to the Maryland Science Center, aka Hogwarts, for Quidditch practice, alcoholic beverages, and wizarding classes. Maryland Science Center. 7-10 p.m. $40.
9/8: PRESSING STRINGS
The Annapolis-based, folksy group (well-known for songs including "What's Around You") joins Pat Mac & The Zen Collective for an evening at The Metro Gallery. The Metro Gallery. 8 p.m. $15-20.
9/9: BALTIMORE RHYTHM FESTIVAL
Bring your own drum and head out to Guilford Avenue for jam sessions, crafts, clothing, plant-based food vendors, and musical performances. Baltimore Montessori Public Charter School. 12-6 p.m. 
9/9: BRUCE SPRINGSTEEN AND THE E-STREET BAND
After rocking then just-opened CFG Bank Arena this past April, Bruce is back to bring his hits like "Glory Days" and "Born to Run" to Camden Yards. Oriole Park at Camden Yards. 7:30 p.m. Prices vary. 
9/9: CONJUNTO BRUJA
In honor of National Hispanic Heritage Month, the all-woman ensemble takes the Walters, bringing melodies from Mexico, Bolivia, Peru, Iran, and Guatemala. The Walters Art Museum. 2 p.m.
9/9-24: HOT WAX, WARM GLASS
Artists Karen Jury and Karen Wallace share their sculpted artworks in Ellicott City. Artists' Gallery. Wed.: 11-3 p.m., Thurs., Fri., Sat., Sun.: 11-6 p.m. Price TBD. 
TO 9/10: MARYLAND STATE FAIR
From deep-fried food to barnyard friends to carnival attractions, this Old Line State fixture has it all. Bid summertime farewell with horse shows, glass-blowing tutorials, and vendors slinging everything from gourmet snacks to sandals. Maryland State Fairgrounds. Times vary. $8-10.
9/10: BECK AND PHOENIX
In Columbia, guests Weyes Blood and Sir Chloe join the multi-genre artist and the indie pop- rock band from France. Merriweather Post Pavilion. 4:30 p.m. $45-150. 
9/13: AARON NEVILLE: TELL IT LIKE IT IS
Alongside Karsonya Wise Whitehead (host of Today with Dr. Kaye on WEAA 88.9 FM), the multi-platinum R&B sensation visits Enoch Pratt to dish on musical success and overcoming life's great struggles. Enoch Pratt Free Library. 7 p.m. Price TBD.
9/14-10/8: LADY DAY AT EMERSON'S BAR AND GRILL
Set four months before her death in 1959, and featuring her greatest hits, like "Strange Fruit" and "God Bless the Child," this glimpse of Billie Holiday's career and life reveals both success and heartbreak. Center Stage. Price and timing TBD.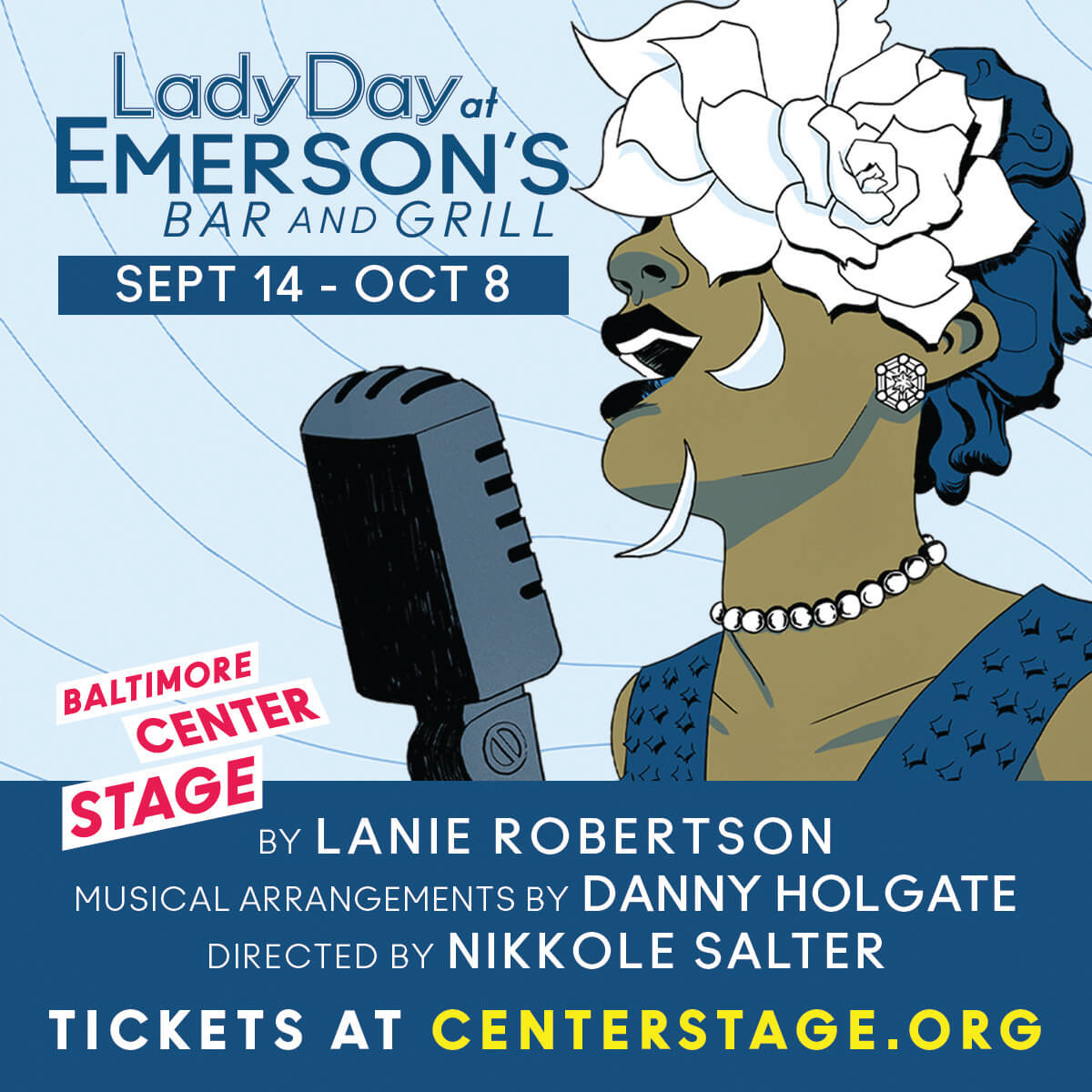 9/15-17: LITTLE AMAL
The 12-foot-tall puppet of a Syrian refu- gee child (whose name in Arabic means "hope"), will make a special stop in Baltimore while travel- ing across America to share her story. Various locations and times. 
9/16: LOVE GROOVE FESTIVAL
Baltimore musician John Tyler's annual arts and music showcase celebrates a seventh year with its first-ever outdoor program, bringing music, art, film, food vendors, and puppet Little Amal to Pennsylvania Ave. The Royal Theatre. 11 a.m.-8 p.m. Price TBD. 
9/16: R.L. STINE: "SCARIEST.BOOK.EVER" (GOOSEBUMPS HOUSE OF SHIVERS)
At Enoch Pratt, the children's author debuts a new book from the Goosebumps series, true to form with villains, monsters, chills, and thrills. Enoch Pratt Free Library. 2-3 p.m. 
9/16: TRASH WHEEL FAN FEST
Raise a glass to Baltimore's best garbage interceptors (Mister Professor and Captain Trash Wheels, plus Gwynnda the Good Wheel of the West) in Abell to benefit Waterfront Partnership of Baltimore's Healthy Harbor initiative, which makes our trash wheel buddies possible. Peabody Heights Brewery. 7-10 p.m. $40-45.
9/21: LESLIE JONES, LESLIE F*CKING JONES
Sharing her new memoir, LESLIE F*CKING JONES, the spitfire SNL alum brings laughs and honest dialogue to Enoch Pratt. Enoch Pratt Free Library. 7 p.m.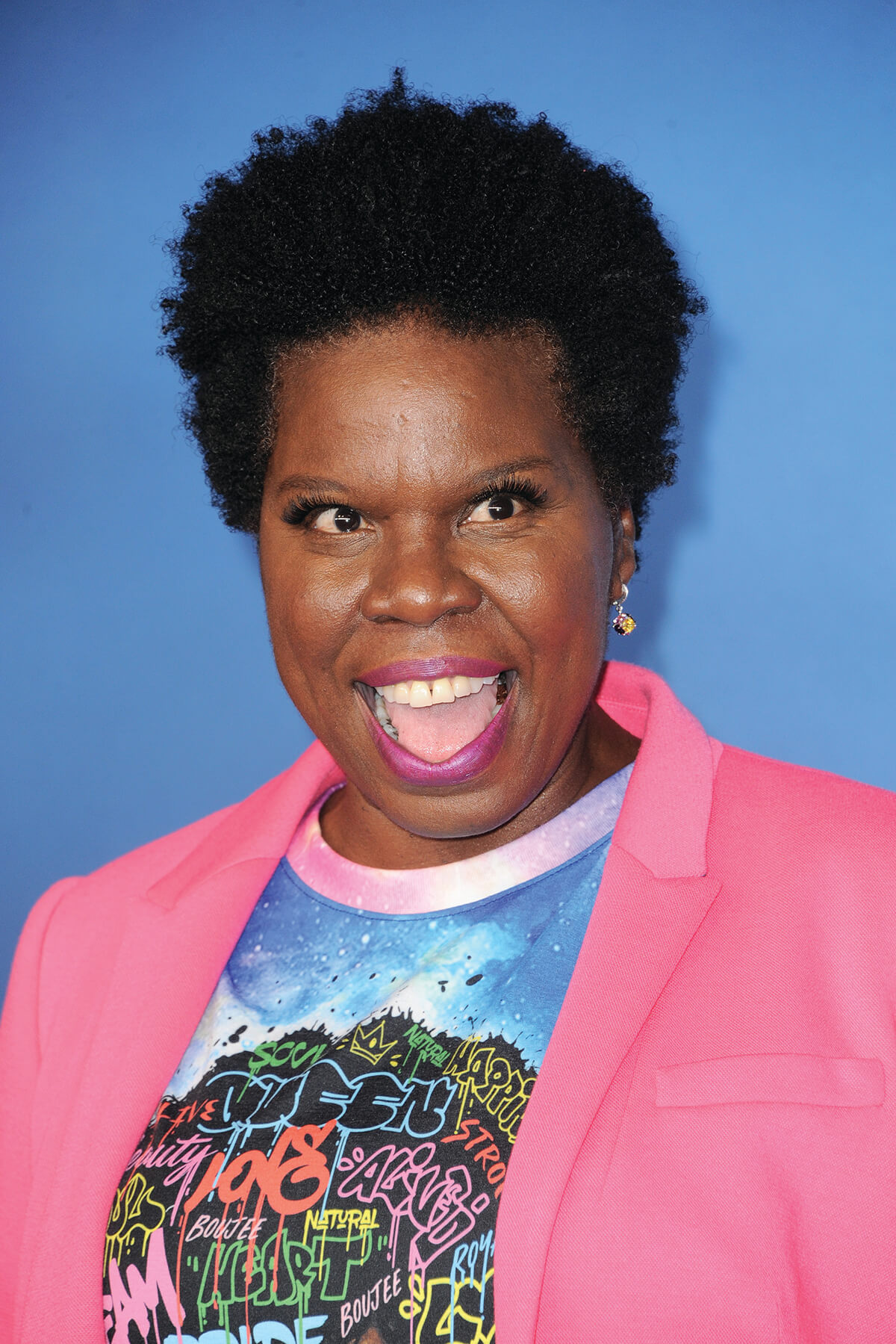 9/21: SEVEN VOICES: 7TH ANNUAL TRIBUTE TO PATSY CLINE
In Highlandtown, this concert is a tribute to "The First Lady of Country," featuring artists such as Jess Elliot Myhre and Ele Rubenstein. Creative Alliance. 7:30 p.m. $12-25. 
9/21: RAMBLING READERS
Throw on a pair of comfortable walking shoes and join the roving book club on excursions near Enoch Pratt's Central Library. Enoch Pratt Free Library, Central Library. 10 a.m. 
9/22-24: ARTSCAPE
After a three-year hiatus due to COVID-19, the 41-year-old locally loved event is set to make a comeback, bringing with it makers, artists, concerts, visual arts showcases, designers, fun for kids, and more. Times vary. 
9/23: BIG BIKE BUILD
Hear live tunes and scarf on local fare as volunteer groups of engineers, engineering students, physical therapists, and occupational therapists build 25 adaptive bicycles, each custom-made for children who have disabilities. Stevenson University, Manning Academic Center. 7:30 a.m.-4 p.m.
9/23: FESTIVAL FOR THE ANIMALS
Bring Fido out to Cockeysville for scav- enger hunts, paw painting, dog swimming sessions, and contests, with proceeds set to benefit the Maryland SPCA. Padonia Park Club. 10 a.m.-2 p.m. $30-90. 
9/23-10/8: OKTOBERFEST AT GUINNESS OPEN GATE BREWERY
In Halethorpe, sip five German beers, try three limited-batch Guinness releases, and fill up on German fare in honor of the Munich festival. Guinness Open Gate Brewery. Times vary. 
9/23-30: THE WIZ
The groundbreaking R&B twist on The Wizard of Oz follows Dorothy and friends, and includes funky numbers such as "Ease on Down the Road," and "Slide Some Oil to Me." The Hippodrome Theatre. Times vary. Starting at $57. 
9/28: SZA
The "Kill Bill" and "Good Days" singer will undoubtedly wow fans at CFG Bank Arena, where her SOS tour makes a pitstop. CFG Bank Arena. 8 p.m. Prices vary. 
9/28: WORLD IS YOUR OYSTER FESTIVAL
Shuck, slurp, sip cocktails, and recycle empty oyster shells to help preserve the Chesapeake Bay's oyster population. B&O Railroad Museum. 5 p.m. $125-175. 
9/29-10/1: MARYLAND ITALIAN FESTIVAL
In Harford County, this inaugural event features carnival rides, beer, wine, games, Italian food vendors, and a blowout bocce tournament. Harford County Equestrian Center. Times vary. Free- $10. 
9/29-10/1: MIRYOKUCON 2023
In downtown Baltimore, enjoy three days of video games, artists, panels, cosplayers, and anime. Baltimore Marriott Inner Harbor at Camden Yards. Times vary. Free-$60. 
9/30: 11TH ANNUAL BABY BUGGY WALK
In honor of Infant Mortality Awareness Month, this Patterson Park festival and walk includes resources, kids activities, face painting, and on-site concessions. Patterson Park, Pulaski Monument. 11 a.m.-2 p.m. $20.
9/30: ARTS IN THE PARK FESTIVAL
In its ninth year, this beloved Brooklyn Park festival serves up vendors, live performances, food trucks, and lots of artsy fun. Hammonds Lane Theater. 10 a.m.-3 p.m.
9/30: EVERYMAN THEATRE PRESENTS: A NIGHT FOR BALTIMORE
Enjoy heavy hors d'oeuvres, drinks, desserts, and one top-secret cocktail at this benefit for Everyman Theatre's educational programming and accessibility measures—including Pay-What-You-Choose showings—which will feature performances by E. Faye Butler and Ultra Naté. Everyman Theatre. 6-9 p.m. $50-125.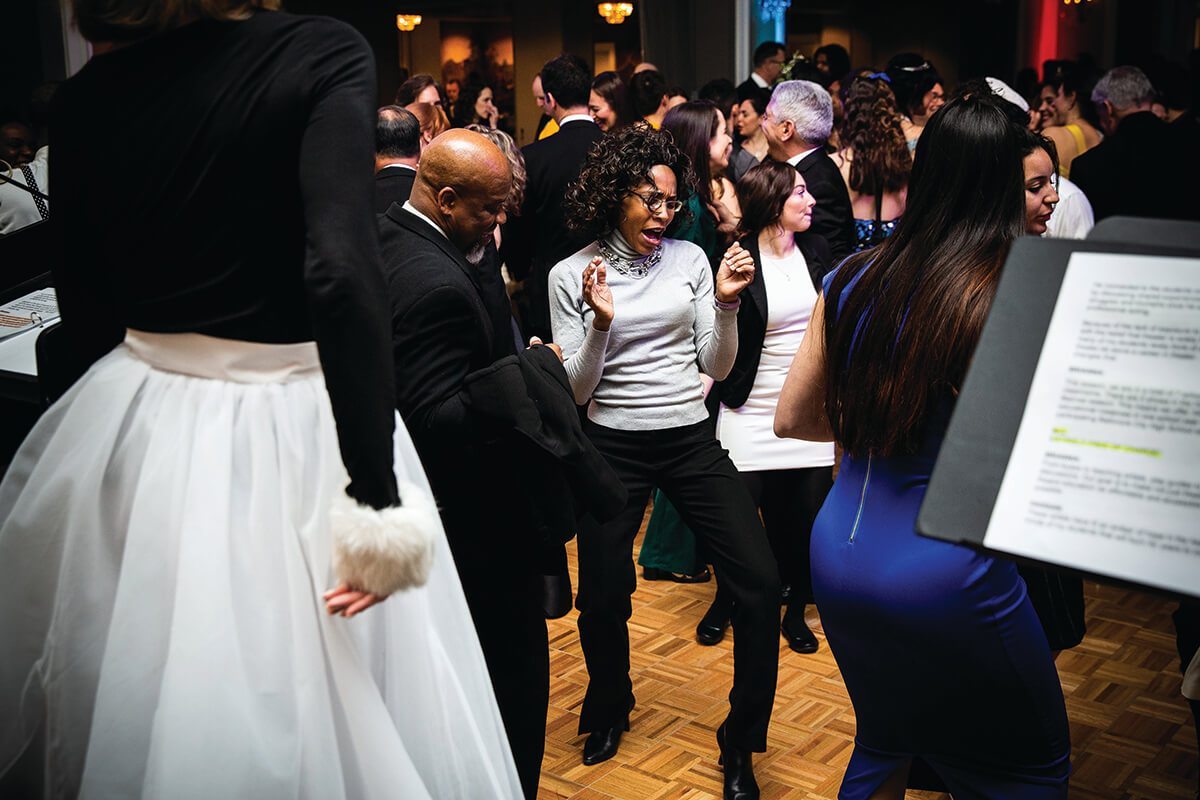 9/30: GLUTEN FREE EXPO
In Hunt Valley, guzzle cider, beer, and ready-to-sip cocktail blends while checking out a range of vendors with gluten-free products. B.C. Brewery. 12-4 p.m.
TO 10/22: MARYLAND RENAISSANCE FESTIVAL
In its 47th season, this beloved event in Crownsville offers over-the-top fair concessions, hand- made art, time-transcending performances, and cool medieval costumes. Times and pricing TBD. 
TO 11/2023: CLAIRE/MCCARDELL
This showcase commemorates the Frederick-born designer, whose mark on women's fashion would yield sportswear and such sought-after creations as the "Popover Dress." Maryland Center for History and Culture. Wed.-Sat. 10 a.m.-5 p.m. Free-$19.