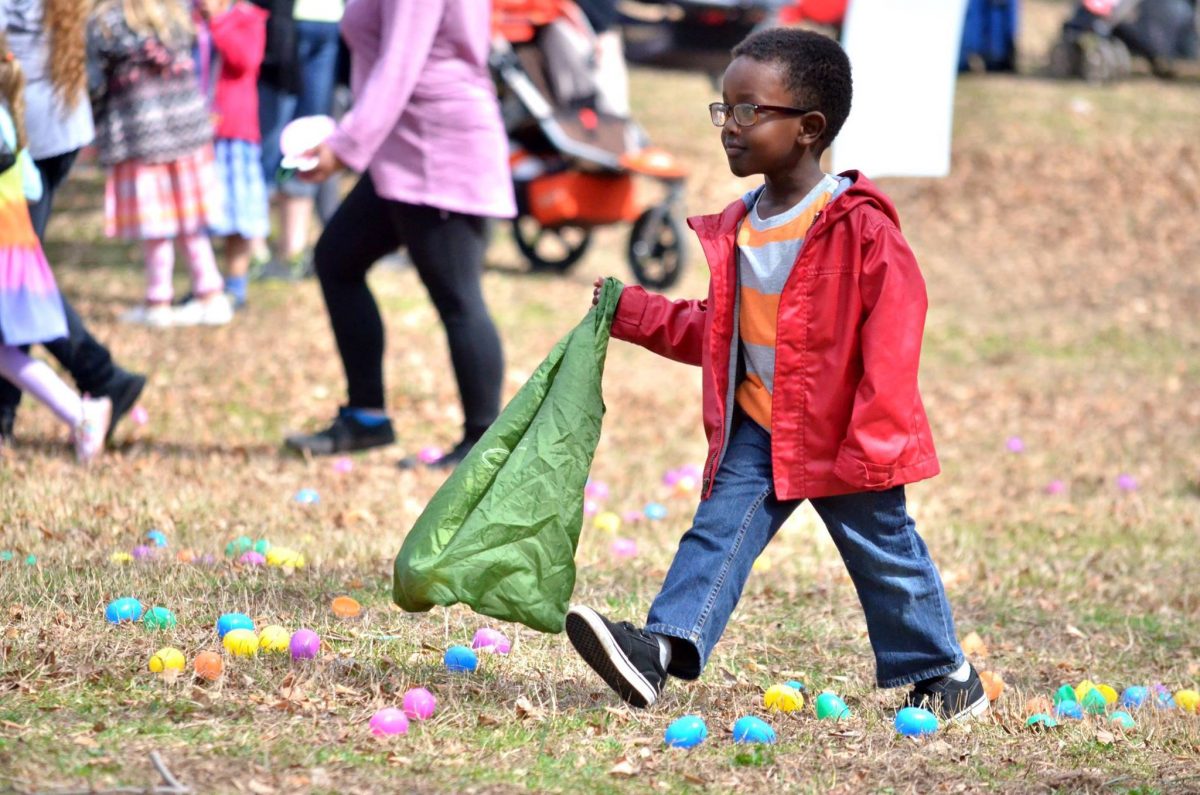 Courtesy of The Maryland Zoo
EAT
Diamondback Beer, 1215 E Fort Ave. 12-10 p.m. Free.
Any seasoned drinker will tell you that wine isn't the only type of adult beverage that deserves a good food pairing. This Saturday, take your beer-tasting experience to the next level during this all-day festival that couples Diamondback's limited-release beers with delectable bites by local pop-ups like Masarap Bmore, Clark Burger, and Avenue Kitchen & Bar. Spend the day snacking on fresh burgers and truck tacos, knocking back a few IPAs, and jamming out with area bands like folk group Pressing Strings, whiskey-rockers Old Eastern, and garage-folk band Skribe.
DRINK
WTMD, 1 Olympic Pl. 12-4 p.m. $30.
The only thing that pairs better with beer than great food is great music. For the fifth year, pack the WTMD studio for all-you-can-drink beer from 15 local breweries, including regional favorites like Heavy Seas Beer, Nepenthe Brewing, and Flying Dog Brewery. With a beer (or two) in hand, bop along to performances by local indie rock band Thunder Club and Baltimore-born Mark Hopkins & the Pretty War. With unlimited tastings of 30 beers, this annual shindig will have you swaying to the rhythm and buzz.
SEE
Galerie Myrtis, 2224 N Charles St. 6-8 p.m. Free.
In collaboration with multicultural arts platform The Agora Culture, Galerie Myrtis will fill the walls of its Old Goucher gallery with photographs, paintings, and multidisciplinary works that explore contemporary notions of black identity. In this two-month exhibition, striking artworks, along with a compilation video, offer a counter narrative to historical and current negative stereotypes of African Americans and reassert the power and beauty of black bodies. Mark your calendar for June 15 for a discussion with contributing artists Tawny Chatmon, Alfred Conteh, Jerrell Gibbs, Jas Knight, Arvie Smith, and Felandus Thames on the final night of the exhibition.
HEAR
Union Baptist Church, 1219 Druid Hill Ave. 7-9:30 p.m. Free.
We already gave this momentous evening of words, music, and movement our seal of approval as 2017's Best Concert, now get ready to give it yours, too. Now in its fourth year, this Druid Hill concert in honor of Freddie Gray, the Baltimore man who died while in police custody in 2015, will bring local spoken-word artists, activists, musicians, and dancers together for a free evening of artistic expression on the anniversary of his death. Starting with a conversation about art and activism with the founders of A Revolutionary Summer (a program for young women to discuss the creative works of black female artists), take in performances by the Peabody String Sinfonia as well as acts like singer-songwriter J. Pope, poet Tariq Touré, and beatboxer Shodekeh—and reflect on what's still needed to instill justice and inspire change in our city.

DO
April 20-21: Easter Egg Hunts
Multiple locations. Times vary. Free.
This Sunday, don your best pastel-colored outfit and hop along to parks across the city for a sugar-crazed Easter morning. From Patterson Park to Federal Hill to O'Donnell Square Park, tag along as the little ones hunt for candy-filled eggs and then spend the rest of the afternoon enjoying bouncy castles, cotton candy, photo booths, and visits from the Easter Bunny during this picture-perfect day of family fun.