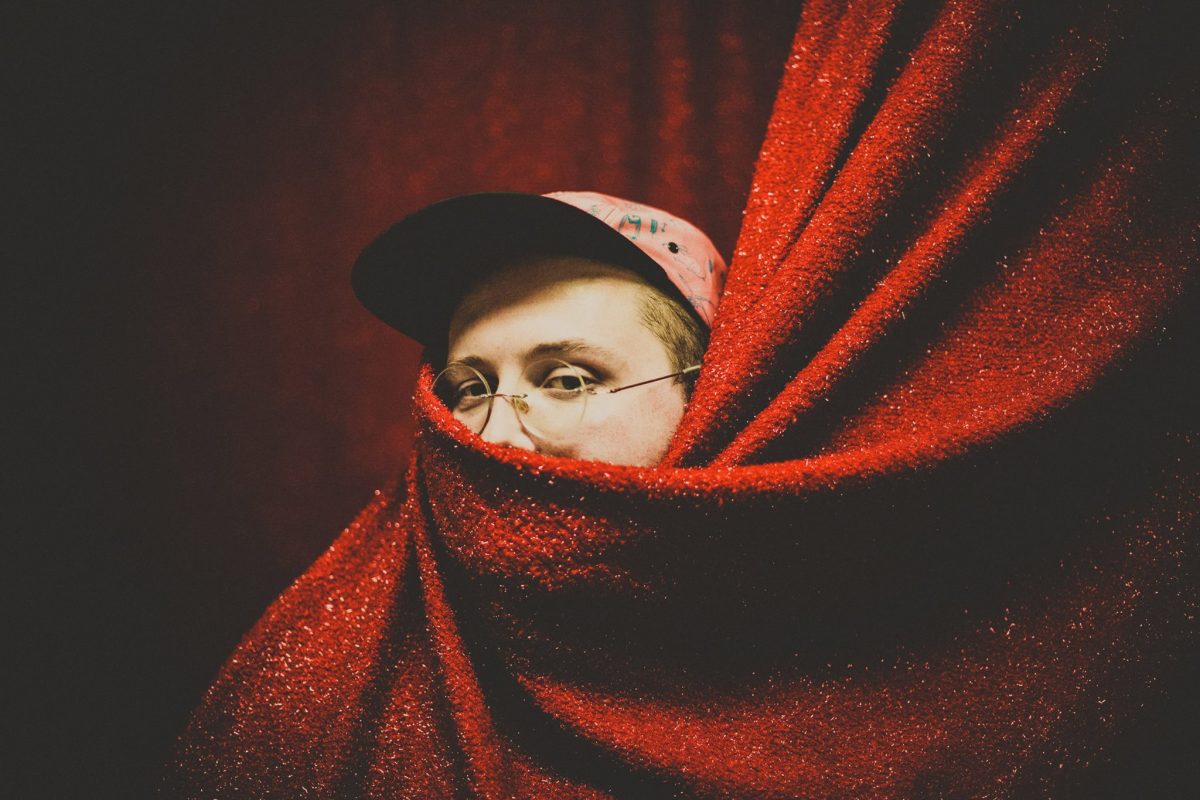 Photo by Rozette Rago for FLOOD Magazine.
Five things to eat, drink, see, hear, and do with your Valentine's weekend.
EAT
Feb.14: Mother's Pajama Brunch
Mothers Grille, 1113 S. Charles St. 9 a.m.-2 p.m. Free. 410-244-8686. mothersgrille.com.
Ah, love is in the air, and so is the smell of breakfast this Sunday
with last night's beer and this morning's bacon wafting through the Federal
Hill air. Spend your Sunday Funday at Mother's Grille with the boisterous bar's
bi-annual pajama brunch. Come in your PJs—onesies highly encouraged—and get
half off your entire check, including some breakfast booze. With bacon, eggs
Bennys, and Bloody Marys, you'll eat your heart out in no time.
DRINK
Feb. 12-14: Max's Taphouse Belgian Beer Weekend
Max's
Taphouse, 737 S. Broadway. 11 a.m.-2 a.m. Free. 410-675-6297. maxs.com.
Our best advice to you is: Arrive early. Because as soon as Max's opens
its doors tomorrow, lines will wrap down the street for the bonanza that is the
annual Belgian Beer Fest. Now in its 12th year, the corner bar will once again
teem with local beer lovers for an A-Game gathering of rare and virtually
impossible-to-find bottles from across the Atlantic. They'll be tapping some
100-plus drafts, carrying more than 250 bottles, and, best of all, there will
be a full Belgian-inspired food menu, so expect waffles, frites, and brats to
accompany your bier.
SEE
Feb. 13: Gilded Lily Burlesque's Tassels & Champagne
Creative Alliance, 3134 Eastern Ave. 7
& 10 p.m. $20-550. 410-276-1651. creativealliance.org.
Get in the mood
this weekend with the bawdy belles of Baltimore's Gilded Lily Burlesque. This
year during their annual Valentine's celebration, the titillating troupe
transports you to the red-hot rhythm-and-blues clubs of 1940s Chicago. That iconic
era will inspire the costumes, sets, and music of the evening. Think Muddy
Waters, Howlin' Wolf, Willie Dixon, Slim Harpo, Buddy Guy, Bo Diddley—to name a
few. So wear your best FDR-era garb, indulge in some bubbly, and let loose to
the moves of these hometown starlets with the rock-and-rolling sounds of Jonny
Grave and the Tombstones.

HEAR
Feb. 13: Valentine's Day Dance Party: A Moveable Feast Benefit
Ottobar, 2549 N. Howard St. 8 p.m.-1 a.m. $10. 410-662-0069. theottobar.com.
For the third
year, spend your Valentine's Eve at the Ottobar to benefit the great cause that
is Moveable Feast. Local musicians like electronic artist Dan Deacon, DJ James Nasty, futuristic R&B duo
Chiffon, and many more will show their support for the local effort to put
healthy food on the table for people in Maryland with AIDS, cancer, and other
life-threatening illnesses, already difficult in a city where 1 in 4 residents
lives in a food desert. Beyond that, it's a perfect excuse to warm up on a
frigidly cold winter weekend.
DO
Feb. 12-14: Anti-Valentine's Day
Mobtown's Anti-Valentine's Day Extravaganza: Mobtown Ballroom, 861 Washington Blvd. 8 p.m. Free. facebook.com. The Bitter Heart Club: Ware House 518, 518 N. Charles St. 9 p.m.-12 a.m. Free. 443-869-3381. drinkablegenius.com. Cupid is Stupid: Banditos Bar & Kitchen, 1118 S. Charles St. 12 p.m. Free. 443-835-1517. banditosbk.com. Galentine's Day Dance Party: Sticky Rice, 1634 Aliceanna St. 10:30 p.m. Free. 443-682-8243. facebook.com. Galentine's on Valentines: Church & Company, 3647 Falls Rd. 7 p.m. $7. 410-493-0441. churchandco.org.
Whether you hate Hallmark holidays, are a sentiment sourpuss, or find yourself single and ready to mingle, there are plenty of ways to buck the te amo trend this Valentine's weekend. At Mobtown Ballroom, skip the packed bars and restaurants of Baltimore and instead bring a date or ride solo for a night of drinks and dancing in Pigtown. At the Bitter Heart Club, listen to angsty music like Alanis Morrisette and Joy Division, crush cocktails made with Charm City Meadworks, D.C.'s True Syrups, and try tiki-inspired concoctions like the "Tinder Special." At Cupid is Stupid, drown your sorrows or imbibe with besties as the Fed Hill hangout will feature $5 bombs, tequila, beer, and discounted carafes of sangria and wine. At the Galentine's Day Dance Party, gather your gals for all-night drink specials and music, while at Galentine's on Valentine's, you can head bang to all-female rock bands as they perform their indie dream-pop or dark punk sounds.