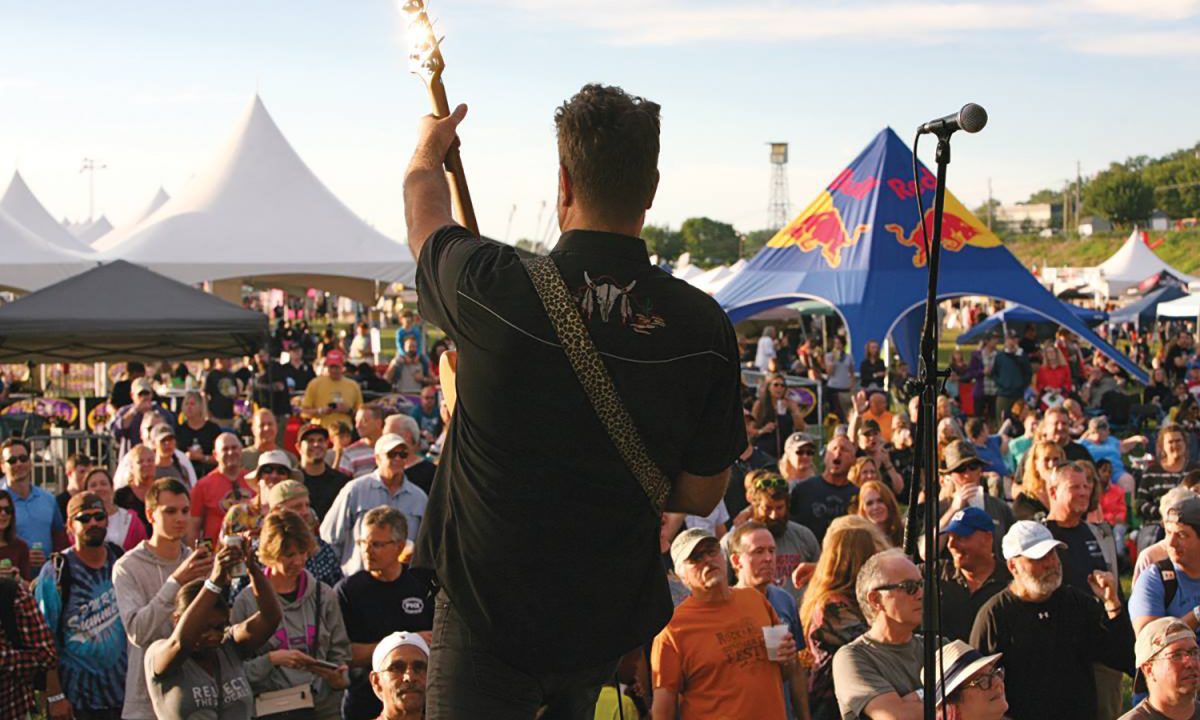 Trifecta Food Truck & Music Festival
EAT
Maryland State Fairgrounds, 2200 York Road, Timonium. 12-11 p.m. Free-$20.
Whether you're in the mood for a gourmet grilled cheese, some tasty empanadas, or just a good old-fashioned Baltimore crab cake, you'll be able to satisfy your hankering here. With more than 40 different food concepts showcased, this massive gathering at the Maryland State Fairgrounds bills itself as the state's largest food truck and music event—so you'll certainly get the full taste of what the mobile eateries of Maryland have to offer. Kids get in free, and there will be a bevy of activities for them, such as a dunk tank, inflatable slides, and even a mechanical bull. The best part? You can enjoy the all-day live music lineup in between meals.
DRINK
Union Collective, 1700 W. 41st St #420. 6-11 p.m. $35-110.
Come out and party with Hampden's hometown brewery as it rings in its seventh year. Held in Union Collective's spacious taproom, the birthday bash will feature perhaps the most expansive beer selection yet with more than 50 to peruse over. (Be on the lookout for a few new brews, as well.) Attendees will enjoy eats from likes of The Local Oyster, Snake Hill, Ekiben, and Clavel while dancing to tunes provided by a lineup of live performers including James Nasty and Yellow Dubmarine.
SEE
Druid Hill Park Pool, 2645 East Dr. 5 p.m. $5.
Whether you're a tried-and-true fan or a first-timer, come experience this joy of a show that commemorates Fluid Movement's 20th year. This local performance art group walks the line between complex themes and delightful mediums in its productions, and the mesmerizing combination of synchronized swimming, water ballet, and community theatre is truly one of a kind. Of course, there will be the necessities: comedy, choreography, and a smidge of drama. If you can't make it this week, Patterson Park Pool will host a series of shows next weekend, as well.
HEAR
Ottobar, 2549 N. Howard St. 9 p.m.- 12 a.m. Free.
Don't be surprised if you start hearing more and more about Butch Dawson. His new mixtape proves the Charm City rapper is a force to be reckoned with. Stop by the Ottobar this weekend to hear bangers like "Trigger," "This Is Your Hood," and "Word on the Block" at Dawson's official album release show. Other featured artists will include Ghostie, Shido, and Station North Sadboi.
DO
The Assembly Room, 316 Guilford Ave. 7 p.m.-10 p.m. $65-125.
Although Baltimore doesn't look a day over 289, make sure to show your love for Charm City on it's 290th birthday. There will be open bars stocked with local brews and spirits, locally baked birthday desserts, and a lively dance party headlined by DJ Impulse. If you're feeling extra generous, consider buying a Good Neighbor ticket, which covers admission for yourself and another Baltimorean active in the community. Proceeds from the party will benefit Live Baltimore's promotion of Baltimore City's residential neighborhoods.