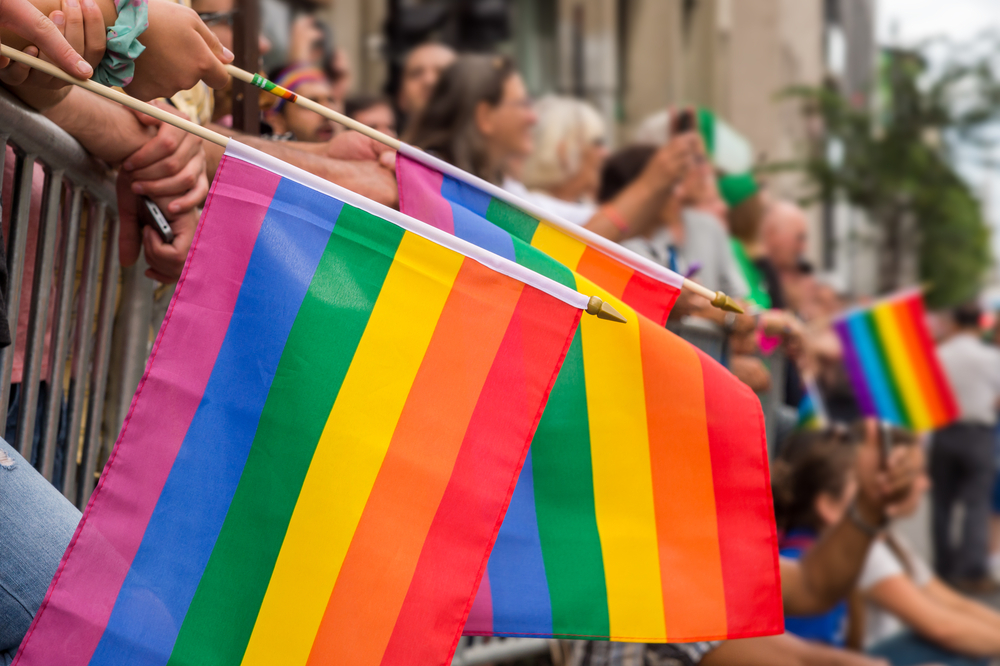 Five things to eat, drink, see, hear, and do with your Charm City weekend.
 EAT
Vaccaro's Italian Pastry Shop, 222 Albemarle St. 9 a.m.-12 p.m. Free.
It seems like every day is some sort of obscure food holiday—National Rotisserie Chicken at the beginning of the month, National Jelly-Filled Doughnut Day just last week—and this weekend is no different. June 16 is National Cannoli Day, and fittingly enough, Little Italy is ready to celebrate with a smattering of the sweet stuff. All day Friday, head to the O.G. pastry shop, Vaccaro's, for discounted deals on the authentic Italian favorite. Grab an espresso and indulge in a sugary shell (or two) of sweet ricotta cream—a great start to any hot summer night. 
 DRINK
Canton Waterfront Park, 3001 Boston St. 12-7 p.m. $10-95. 
Calling all vino lovers. The third annual Baltimore Wine Festival is back with more than 160 vintages from around the world. Seasoned sommeliers and Franzia fanatics alike can stroll through Canton Waterfront Park and enjoy everything from rieslings to rosés, with live music, cooking demos, and gourmet food from more than 30 area eateries, including crab cake sliders from Jimmy's Famous Seafood, grilled sausages from Snake Hill, ice-cream sandwiches from Cream Cruiser, and ice-cold shucks from The Local Oyster.
 SEE
The Senator Theatre, 5904 York Road. Sun. 10 a.m., Mon. 1 p.m., Tue. 9:30 p.m. $7-10.
You have something better to do on Sunday than go see this 1995 classic at our city's beautiful retro cinema? As if! Roll with your homies to Belvedere Square, where The Senator will be playing a special screening of Clueless for three nights. This cult comedy follows the teenage trials and tribulations of Beverly Hills, as one of the most popular girls in school, Cher (Alicia Silverstone), has tasked herself with a multitude of adolescent challenges: fixing up her teachers, making over a new transfer-student friend, and passing a driving test among them. Relish in pre-Apatow Paul Rudd and get ready to mouth your favorite lines, like "And may I please remind you that it does not say 'RSVP' on the Statue of Liberty!"
 HEAR
WTMD Studios, 1 Olympic Pl., Towson. 9-11:30 a.m. Free-$15.
Music festivals aren't just for grown-ups. Now, thanks to the radio wizards at WTMD, kids in Baltimore have their very own concert, tailored just for them. On Saturday morning, head to Towson to join the station's latest show, "Saturday Morning Tunes," for a few hours of live music. Hear children's musician and storyteller Barry Louis Polisar (of Juno fame), as well as SMT's house band, The Cartunes, performing beloved cartoon theme songs from the likes of "Duck Tales," "Bob the Builder," and "Inspector Gadget." Let the kids enjoy snacks, partake in arts and crafts with The Walters Art Museum, and take a spin around the plaza with the help of Race Pace Bicycles. School's out for summer, indeed.
 DO
Charles North & Station North. Locations & times vary. Free. 
This weekend, the heart of Baltimore will turn ROYGBIV. Follow the rainbow to Station North, as the 42nd annual Baltimore Pride relocates after more than 40 years in Mt. Vernon. In a brand-new neighborhood, celebrate the city's LGBTQ community with a giant block party, the iconic high heel race, and a festive, float-filled parade. While you're at it, kick it all off on Friday with the annual Twilight on the Terrace cocktail party at Gertrude's, as well as a Pride-themed poetry slam at the Impact Hub. On Saturday, swing into one of many dance parties, with multiple DJs at Grand Central and the Queerology dance and film series at The Crown. And, of course, on Sunday, don't miss the full-day festival and pool party at Druid Hill Park.