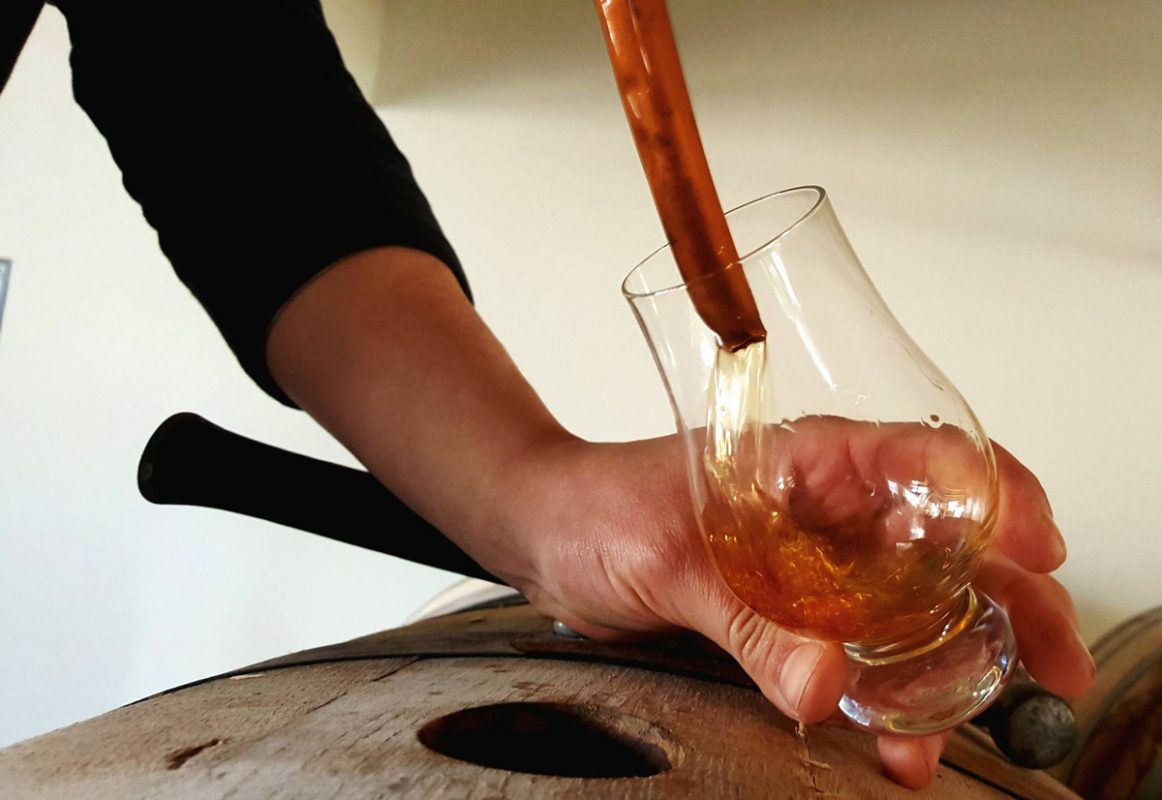 Facebook
Five things to eat, drink, see, hear, and do with your Charm City weekend.
 EAT
Parts & Labor, 2600 N. Howard St. 11 a.m. Free. 443-873-8887. 
From the takeoff of new businesses and foodie spots (think R. House and Clavel) to the announcement of the first-ever Remfest in May, Remington continues to blend its rich neighborhood history with its bold plans for the future. This weekend, two of the area's mainstays are teaming up to celebrate the greenest day of the year with Irish classics like corned beef and Shepherd's Pie from beloved butcher shop Parts & Labor and Old Oriole Park suds from Peabody Heights Brewery. Get to the shop early for beat-the-clock beer specials (beers start at 25 cents at 11 a.m., then increase to 50 cents at noon, and so on until 4 p.m.) and spend the afternoon devouring happy hour-priced snack specials around the fire pit.
 DRINK
The Baltimore Whiskey Company, 2800 Sisson St. 1-5 p.m. Free. 443-687-9099. 
Since opening its doors in 2015, The Baltimore Whiskey Company has been preparing for the official return of rye whiskey distilling to Baltimore. And now, after three years of aging, the Remington-based company will release its first batch of Epoch Straight Rye to commemorate the first rye whiskey made in Baltimore in more than 50 years. With feature notes of clove, vanilla, honey, cinnamon, and tropical fruit, try this 100-proof spirit at its release party on Saturday, accompanied by eats from Well Crafted Pizza and Sugarvale.
 SEE
Royal Farms Arena, 201W. Baltimore St. 6:30 p.m. $15-100. 410-347-2006. 
NFL wide receiver Torrey Smith will wear a Carolina Panthers jersey next season, but after being drafted from the University of Maryland in 2011 and helping The Baltimore Ravens win a Super Bowl title in 2012, we'll always claim him as one of our own. This Saturday, Smith and a group of his former and current teammates will return to Baltimore for the eighth annual charity basketball game to support his foundation, The Torrey Smith Family Fund, which benefits local after-school and teen mentoring programs. Watch these pro-football stars show off their basketball skills and enjoy giveaways and live entertainment during halftime.
 HEAR
The Motor House, 120 W. North Ave. 8 p.m. $7-12. (410) 637-8300. 
Since his early years on the Baltimore club scene, Abdu Ali has hustled to create spaces—like live performances and DIY collectives—for marginalized members of the music community. This weekend, following the release of "DaWon" from his upcoming FIYA!!! mixtape, Ali will headline "Zip Into The Yellow Light," a performance dedicated to using music as a transportation device into a metaphysical abyss where othered people can access every entity needed to fully live as themselves. International DJ BEARCAT, instrumental rock quartet Horse Lords, and legendary local voguer Marquis Revlon will open the show before Ali debuts new music on The Motor House stage.
 DO
American Visionary Art Museum, 800 Key Hwy. 8-11 p.m. $25-30. 410-244-1900.
It's like that party from the movie Animal House, but with Tröegs beer, better snacks, and handmade crafts. This Friday, don your best bedsheet and head to the AVAM for a night of toga-filled fun to benefit the upcoming Kinetic Sculpture Race. After hitting the dance floor and sampling snacks from local restaurants like Encantada and Handlebar Café, make a keepsake craft using Tröegs Independent Brewing's bottle caps, labels, and packaging. Don't forget to enter to win killer raffle prizes like a behind-the-scenes tour of Oriole Park at Camden Yards and gift cards to places like Thames Street Oyster House and Race Pace Bicycles.