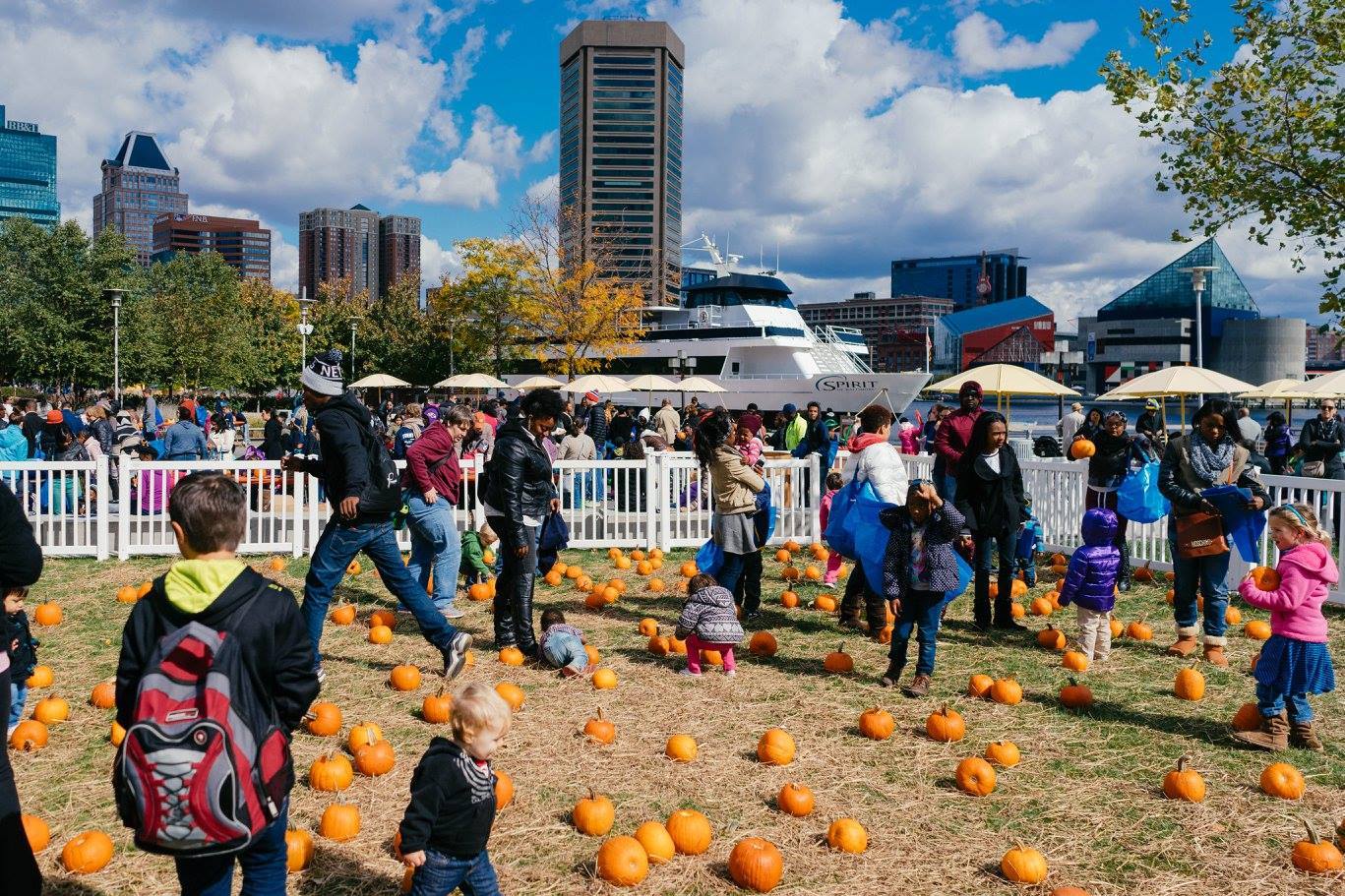 Courtesy of Waterfront Partnership
Five things to eat, drink, see, hear, and do with your Charm City weekend.
EAT

La Cuchara, 3600 Clipper Mill Road, 4-7 p.m., $29
Last year, brothers Ben and Jake Lefenfeld threw a curveball at the local dining scene. The Basque region on the border of France and Spain was uncharted territory in Baltimore until La Cuchara—an homage to the heritage featuring wood-fired meats and bite-sized pinxtos—landed in Woodberry. This weekend, to further celebrate the Spanish culture, the restaurant is hosting an authentic Calcotada Festival on its outdoor patio. Traditionally, the barbecue-like bash features chargrilled calçots (a cousin of green onions) dipped in Salvitxada, a red pepper-based sauce native to Catalonia. As the sun sets over Meadow Mill, sample the delicacy while chowing down on wood-fired pork and carnitas, and sipping traditional Basque ciders hand-picked by advanced sommelier Greg Schwab.
DRINK

Canton Waterfront Park, 3001 Boston St., 12-5:45 p.m., $35-65
Get to know Maryland's booming craft beer scene at the edge of the Baltimore harbor. For one fall Saturday, the state's very best will gather with nearly 150 local beers, including RAR Brewing's Nanticoke Nectar IPA and Union Craft's barrel-aged Old Pro with blackberries. This year you can even take your favorite brew home with you, thanks to a new law permitting growler fills onsite, which the festival's organizers helped to pass. Plus, enjoy live music, games from Charm City Trivia, and local bites by the likes of The Smoking Swine and BricknFire Pizza Co., all to benefit Strong City Baltimore.
SEE

Locations vary, 10 a.m.-4 p.m., Free
For one day, go behind the scenes at Baltimore's historic buildings, museums, and landmarks as part of the third annual Doors Open Baltimore. In this free, citywide event, explore more than 50 locations from Mount Washington to South Baltimore, like the Peabody Library, Peabody Heights Brewery on the former site of the old Oriole Park, and the new Baltimore Immigration Museum in Locust Point. Get started at the Maryland Historic Society to map out a self-guided tour of these Charm City sites.
HEAR

Idle Hour, 201 E. Fort Ave., 12 p.m., Free
In an effort to thank the donors who helped Idle Hour get back up and running after structural damage forced it to close for 18 months, the owners are throwing a full-blown block party on William Street this Sunday, complete with booze from Union Craft Brewing, barbecue bites from Kommie Pig, and a jam-packed live music lineup. In true Idle Hour fashion, throw back a shot of Chartreuse and jam to the sounds of Sean K. Preston, The Shrapnels, and DJ Double A.
DO

West Shore Park, 501 Light St., 10 a.m.-2 p.m., Free-$5
As if the plethora of pumpkin patch pics flooding your Instagram feed isn't enough of a reminder—fall is in full swing. For locals hoping to get the full-fledged farm experience without going beyond city limits, Waterfront Partnership is throwing this annual family fête at West Shore Park this weekend. Grab the little ones to enjoy everything from fall crafts and face painting to pony rides and a petting zoo. Plus, chase the kiddos around a hay maze, help them pick the perfect pumpkin, and enjoy eats and drinks from a number of the area's best food trucks.