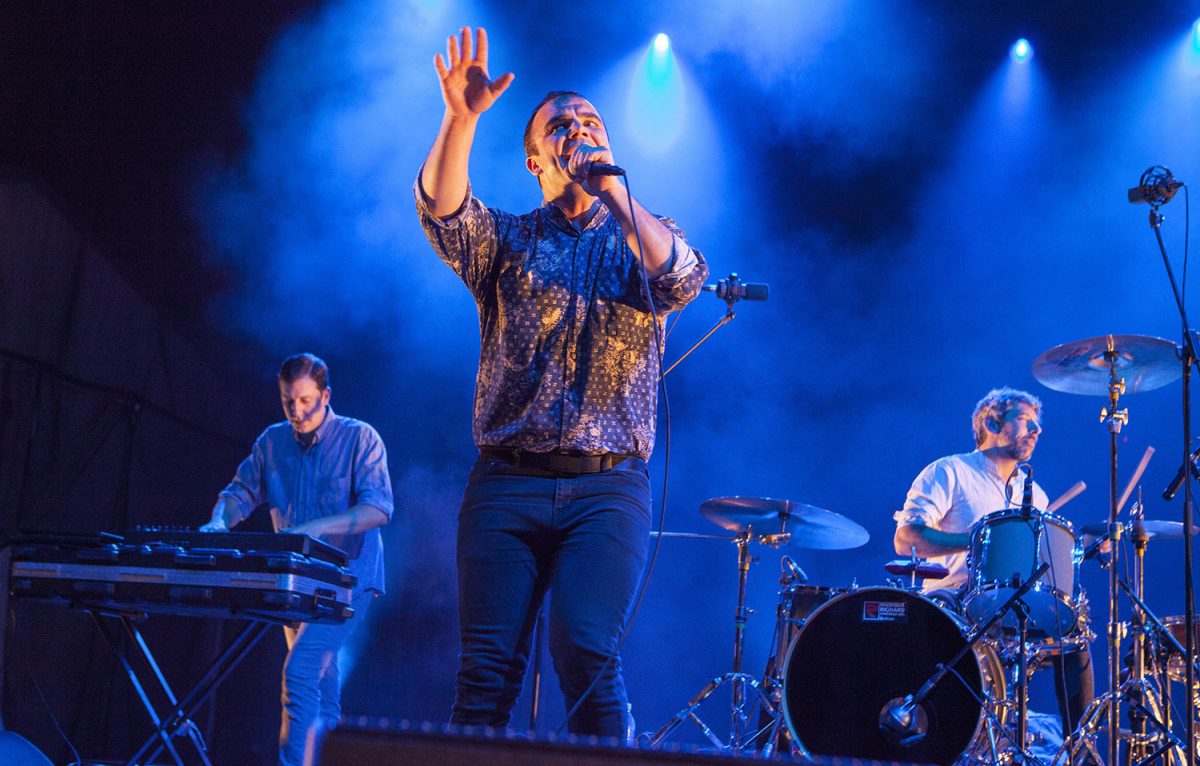 Photo by Barry Brecheisen/Invision/AP
EAT
Vent Coffee Roasters, 1700 W. 41st St. 10:30 a.m.-1:30 p.m. $30.
The second Sunday of the month is now officially "vegan brunch day" at Vent Coffee Roasters. During the third iteration of this family-style feast, start with a glass of herb-infused coffee or a non-alcoholic cocktail (hence the name) before sitting down to try dressed cornbread, caprese salad, jackfruit salad, soft pretzels, and caramel apple galette. Along with an empty stomach, attendees are requested to bring school supplies to support the Women's Advocacy Coalition of Baltimore's back-to-school drive.
DRINK
Full Tilt Brewing, 5604 York Rd. 5-10 p.m. Free.
Now that it's September, it's time to shove aside the fruity summer cocktails (although they will be missed) in favor of pumpkin-flavored ales, lattes, and everything in between. Celebrate the start of spooky season with a glass (or two) of Full Tilt Brewing's much-loved imperial pumpkin ale during this post-work happy hour. Stick around to hear live music by local legend E. Joseph, and since the Govans brewery's "pumpkin-spiced nightmare" clocks in at a whopping 9 percent ABV, plan to finish the four-pack from the comfort of your own couch.
SEE
Multiple locations and times. Free.
Not even an inbound hurricane (or its after effects) can stop this three-day chalk art festival from taking over the streets of Little Italy. This weekend, dozens of visual and performing artists from around the world will paint the city sidewalks in the old-school Italian tradition of Madonnari art. After watching the master street-painting artists create everything from Renaissance-style works to Baltimore-inspired drawings, enjoy live music, a pop-up art market, street performances, and al fresco dining specials at neighboring restaurants.
HEAR
Union Craft Brewing, 1700 W. 41st St. 2-10 p.m. Free.
When it was announced on Tuesday that Future Islands—the hometown synth-pop heroes who have been praised in the likes of Rolling Stone and The New York Times—would be playing a free show at Union Craft Brewing this weekend, you could practically hear hundreds of Baltimoreans cancelling their Saturday night plans. For one night only, pack the brewery to hear these indie rockers perform hits from their latest album, The Far Field, as well as a few new tunes they've been testing out on the road. Be sure to get there early, down a few beers, and bop along to local heavy-hitters Joy Postell, Smoke Bellow, and DJs Jason Willett and Jay Buim before the boys take the stage.
DO
Latrobe Park. 11 a.m.-6 p.m. Free.
This South Baltimore neighborhood is known for being a mix of the old and the new, with some of the city's oldest rowhomes mere blocks away from luxury high-rises and high-tech office spaces. So it's no surprise that this annual festival at Latrobe Park will have tons of food and entertainment for residents of all ages, including delectable eats from City Limits, Hull St. Blues, and HarborQue, a kids zone packed with activities, an Orange Crush station, and live music by local band The Wafflers. Don't miss the chance to give back to neighborhood projects through this family-friendly event.