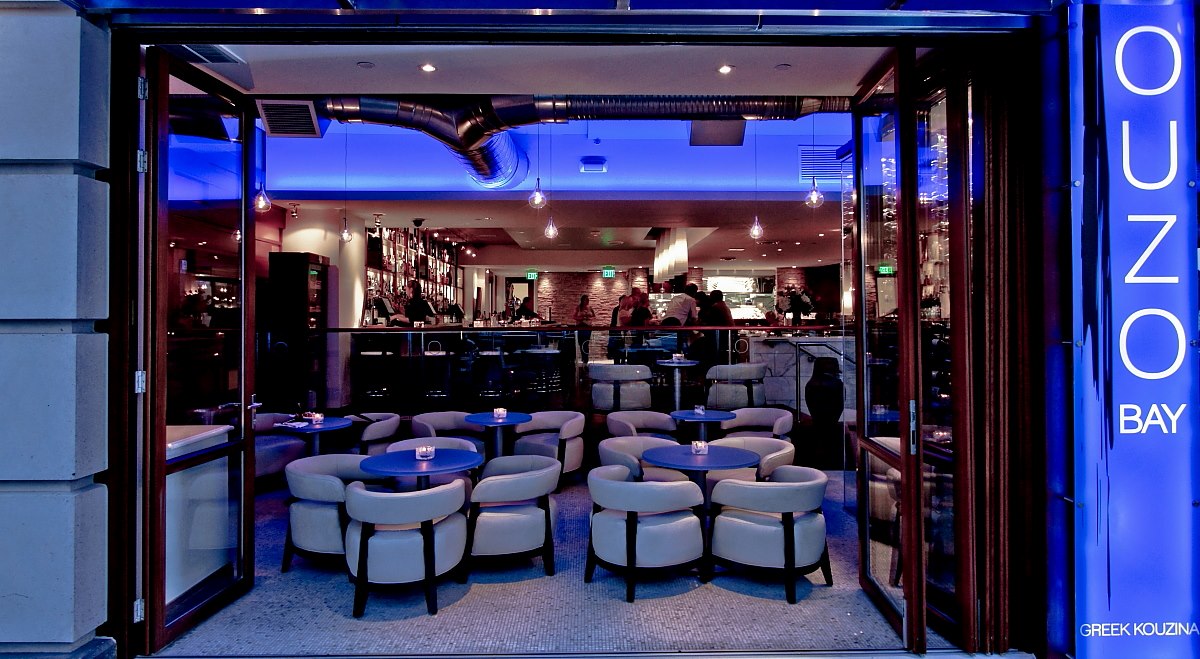 The most wanted man in Baltimore, at least when it comes to coveted culinary interviews this week, called us first to give us the lowdown on his new ventures in the Four Seasons Baltimore neighborhood.
Restaurateur Alex Smith, co-owner of Harbor East's Ouzo Bay (holding the number-one spot for Baltimore's Best Restaurant in 2013), tells us that the concept of the new café replacing Lamill and opening its door on Monday, June 16, will be an upscale coffee shop, with soups, salads, fresh juices, and a full coffee program with brew from an Annapolis-based purveyor.
The space formerly occupied by Pabu, Smith says, will be a new concept Japanese restaurant and will undergo major renovations by top-flight designer Patrick Sutton.
Unlike Pabu and Lamill, the spaces, will not be a part of the Four Seasons but will be leased by Smith's restaurant group and independently operated.
"We've decided to keep it a Japanese restaurant," says Smith, who plans to open the space later this summer, "but we're modeling it after the top Japanese restaurants in the country—Nobu, Morimoto, Zuma, Blue Ribbon."
Smith acknowledges that rebranding the suffering space will be a challenge. "Izakaya was a tough concept for Baltimore," he says of Pabu's concept. "We want to make this a more traditional dining experience."
The goal will also be to capture the local market that has been so successful at Ouzo Bay. "Our goal is to work with the local crowd," says Smith. "Pabu relied on hotel traffic from the Four Seasons and Marriott. We want to bring in the locals from Baltimore County, Baltimore City, and Howard County."
Smith, the grandson of H & S bread magnate John S. Paterakis, and his business partner George Aligeorgas have been talking about expanding their brand ever since earning rave reviews with Ouzo Bay.
The right opportunity to expand, at least in Baltimore, came last week as the Michael Mina Group, the Four Seasons, and Harbor East Development Group, a subsidiary of H & S Properties Development Corp. closed Lamill and Pabu by mutual agreement.
Though the Four Seasons Baltimore isn't commenting, Baltimore wasn't ready for Pabu's Japanese Izakaya cuisine that's more popular in San Francisco where the Mina Group is based. "The past few months, I've been all over the country looking at Japanese restaurants, and Pabu wasn't as well run as it could have been," Smith says.
Additionally, one continued complaint that put Pabu at a distinct disadvantage was its lack of access and low visibility from the main lobby of the Four Seasons.
We'd been hearing rumors for months about the space closing, but nothing was substantiated.
Now we know. Stay tuned for more details in the month to come.