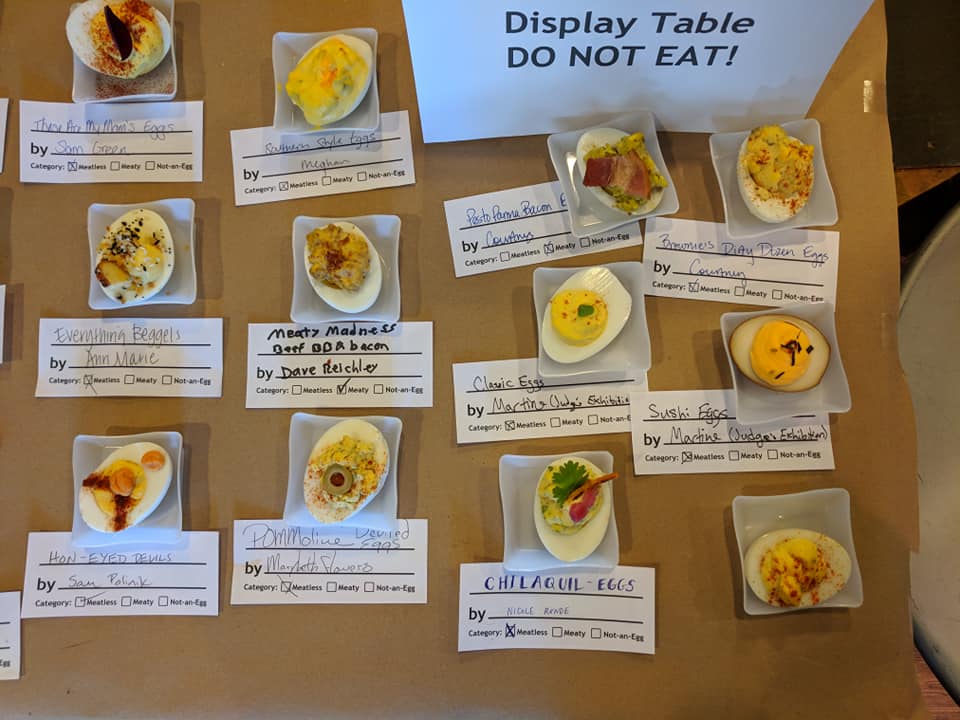 --Baltimore Deviled Egg Pageant via Facebook
When it comes to fan-favorite hors d'oeuvres, there are people who love deviled eggs. And then, there's Martine Richards—who can't seem to get enough of them. 
"The amount of deviled eggs I want to eat when they're at parties is just rude," quips the instructional technologist from Remington. "You can eat like two, or maybe three when no one's looking, but it's just rude to eat more than a couple. And every time I see them, I want more than a couple."
So, naturally, she decided to throw her own deviled egg pageant. Richards—who has tried her hand at other local culinary competitions like the annual Small Foods Party—says she learned of the unusual idea when a short-lived women's website called The Hairpin ran a story on a similar event held in the south, in which participants showed off their finest homemade deviled egg and cocktail recipes.
Richards' was more modest. As she says, "It was a silly little party in my dining room. Everybody made a carton of eggs, so we got to eat as many deviled eggs as we wanted." 
What started off with 10 guests grew each year until the roster got too lengthy for her rowhome, after which the hosting duties fell on friends before the pageant moved to larger venues, such as Charm City Meadworks and Single Carrot Theater's former Remington home. By 2019, Richards says the pageant drew in upwards of 200 deviled egg fans. And chefs' competing recipes—which started off as simple blends, like cheddar, bacon, and ranch—became increasingly complex.
"People started to approach the question of a deviled egg in a more novel way," she says, recalling one chef's choice to dye her eggs with purple cabbage, as well as an homage to New Jersey disco fries with edible glitter.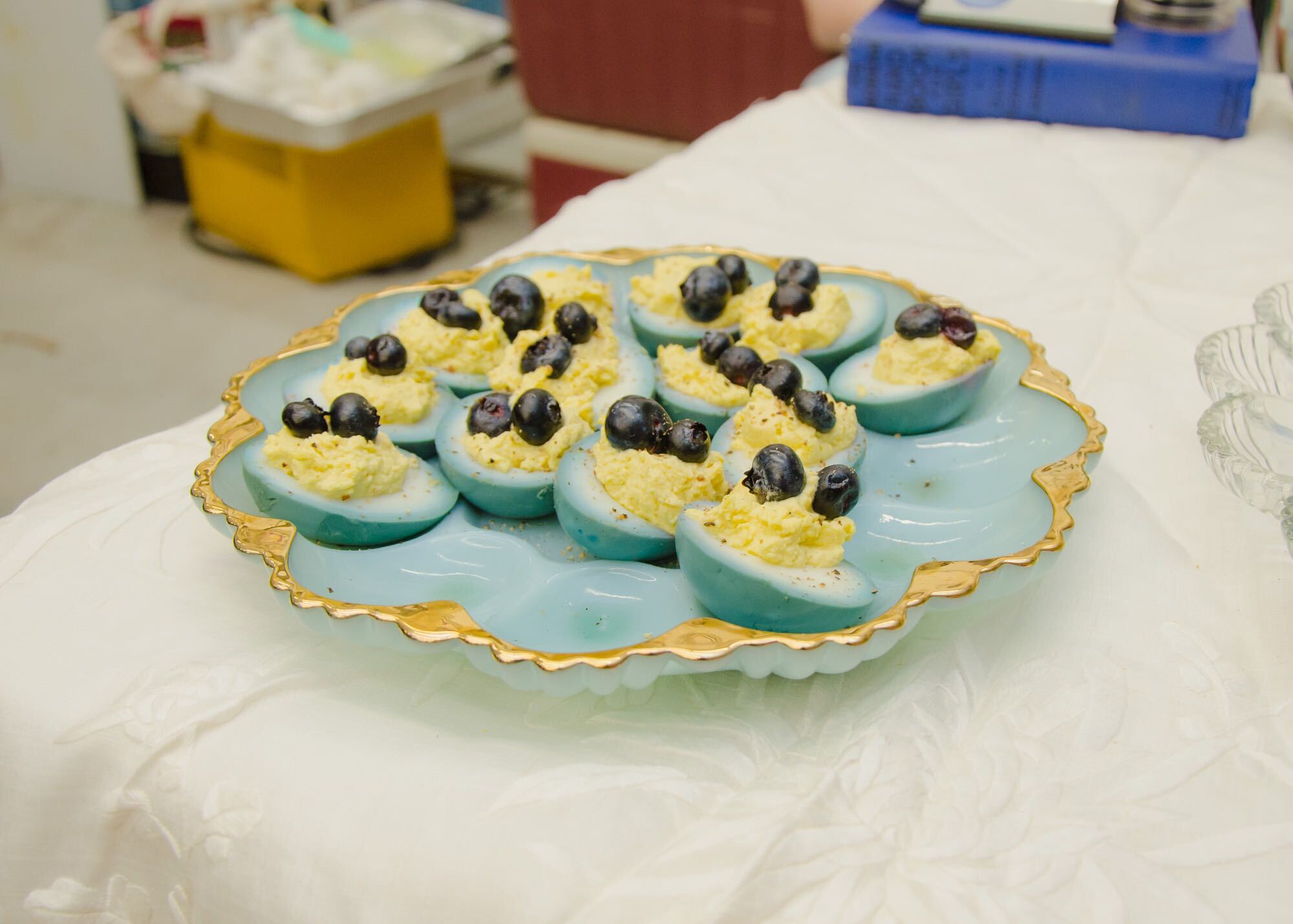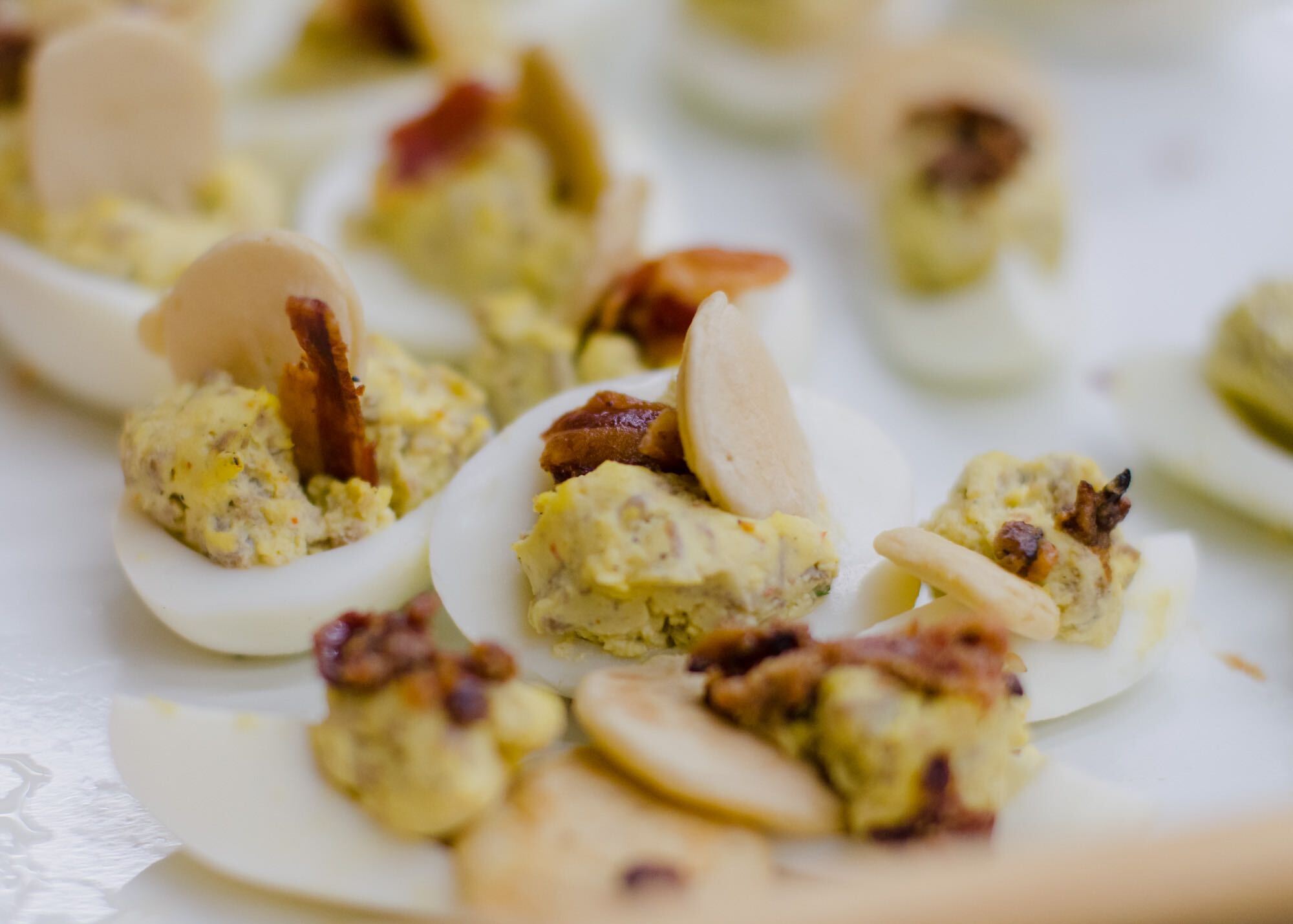 That same year—which would mark the last in-person pageant prior to COVID-19—Richards decided to sell tickets to raise money for the Baltimore Abortion Fund (BAF), a nonprofit supporting those in Maryland, and those who travel here, who need abortion care. That effort will continue on this Sunday as the competition celebrates its ninth year.
Gin bar Dutch Courage in Old Goucher will host this year's pageant on September 25th at 4 p.m., with all ticket proceeds set to benefit the work of BAF. Attendees will be able to try more than 20 entries and choose favorites in four categories, such as "Most Creative," and, as in years past, "Best Not-an-Egg."
"I tell people to interpret that however they want," Richards says, remembering stuffed food entries like one chef's take on chicken livers made with hard-boiled egg yolk. 
This year, three judges—2016 "Best Egg in Show" winner Mickey Dehn; photographer, designer and musician Micah E. Wood; and Baltimore City Comptroller Bill Henry—will pick favorites, and Richards will crown one iconic entry as "Martine's Choice." Six contestants will be chosen to win prizes like a sash and a tiara for "Best Egg in Show."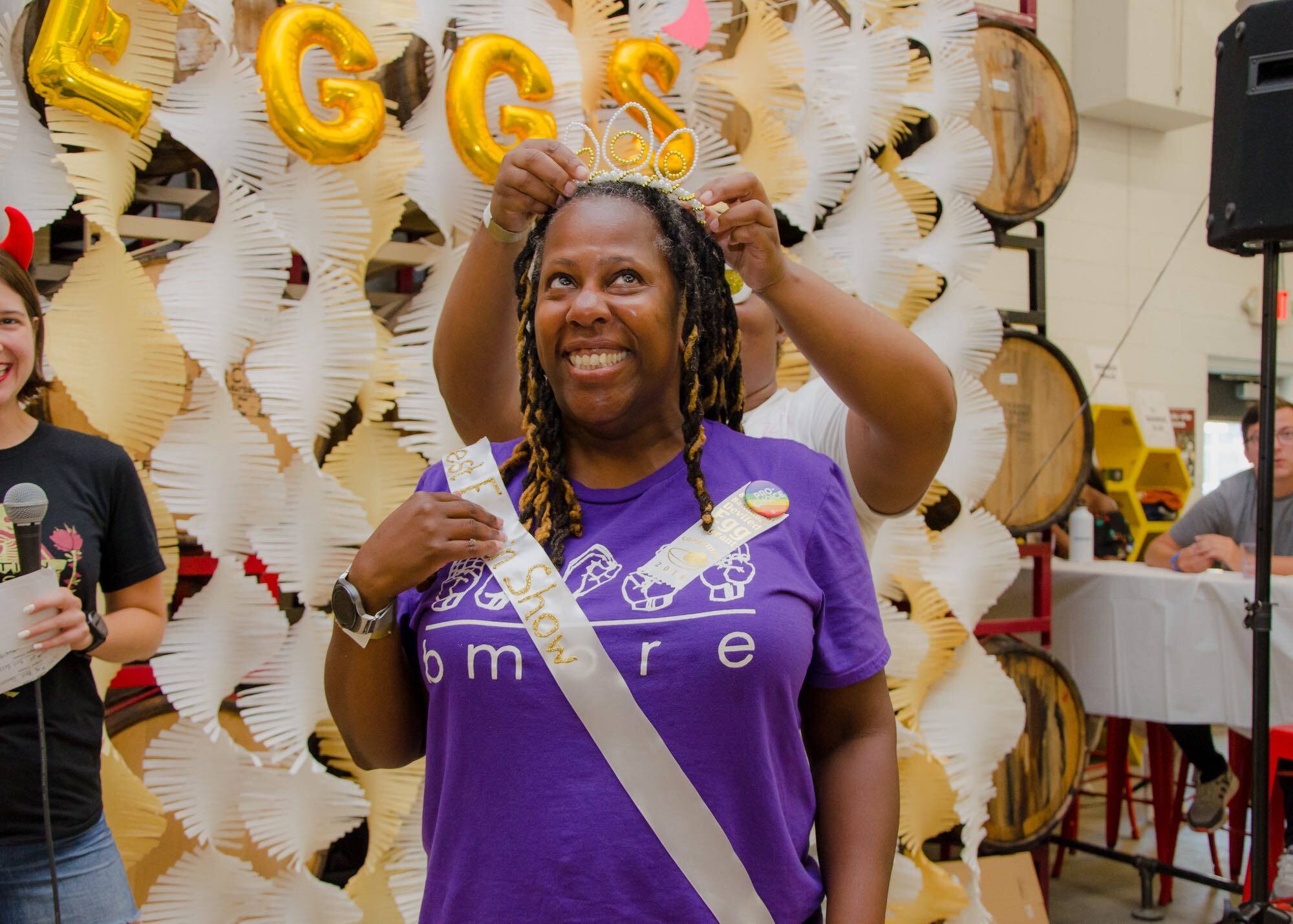 Dehn, who has consumed his share of crafty deviled eggs throughout the years, says he's excited to dig in.
"If I take a bite, and it doesn't seem well-seasoned, then I don't have a good feeling about it," Dehn says. "Beyond that, they all really deserve a full taste. You never know what people are going to show up with. And even if you've tasted something similar before, each egg is going to be different." 
In the wake of loosened pandemic restrictions, Dehn looks forward to the chance to be among his fellow food enthusiasts for the first time in a while. 
"I missed it so much," Dehn says. "I've been looking forward to it from the second that Martine announced that she was gonna do it. I've been counting the days."
And so has Richards, who expects to witness endless creativity when pageant day arrives. 
"It's one of many reasons that I've never really had the urge to move to New York," Richards says of the eclectic, ultra-Baltimore event. "I've just missed it so much. I've just missed deviled eggs."