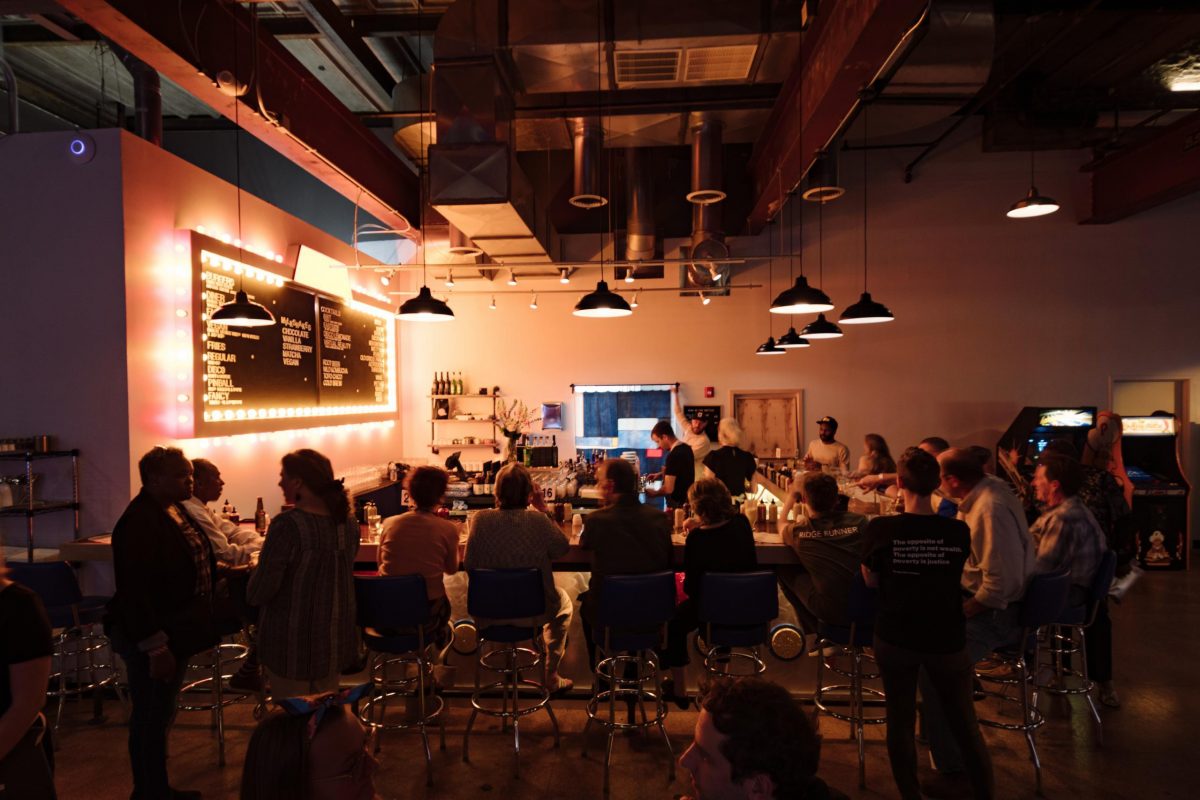 North Ave. Market
Historically, there haven't been many places in Baltimore to get burger, beer, and a nostalgia-fueled fix of arcade games under one roof. But now, thanks to North Ave. Market, that is about to change.
"It's a giant nostalgia space," says Matthew Steinberg of Secret Sauce Co., who runs the Station North spot's food and beverage program with business partner and chef Vaughn Weitzman of the Farm to Charm food truck. "We have the '70s and '80s vibe and classic '50s diner-style burger menu."
Though the space has been used for various community events since July, it officially opened to the public this week with daily lunch and dinner service from 11 a.m.-11 p.m. At North Ave. Market, the Secret Sauce team serves the same classic and vegan burgers, hand-cut fries, and milkshakes (think flavors like chocolate, strawberry, and matcha) that they featured at an extended pop-up at Lost City diner a few months back. Of course, there is also plenty of the brand's artisan sauces for sampling.
Pending liquor board approval—a hearing is scheduled for December 6—the spot will also feature arcade-inspired cocktails such as the "8-Bit," (whiskey, amaro, honey, and lemon) and the "Disco Lemonade," an elevated take on a vodka cranberry.
Steinberg and Weitzman first got in touch with the building's co-owner, Michael Shecter, during the time they were operating the Lost City pop-up. Schecter approached them with the concept and they were enticed by the prospect. The property is another in a slew of refurbished historic buildings across the city being brought back to life for a new concept. Dating back to 1927, North Ave. Market started as a bowling alley with 12 retail shops before later being converted to the home of a confederate general.
Together, the team envisioned a gathering space where people could come after work for a drink and a good burger. Those in charge are presenting the arcade as an alternative to simply sitting down at a bar. "It's a way for people to connect with one another," Steinberg says. "They want an activity to do when they go out, and this is a way to do that."
As for what games to expect, all the typical arcade standbys are present: Ms. Pac-Man, Q*Bert NBA Jam, Galaga, and more. All the games (there's also a suggestion page for requests) will also be free to play, which is rare for an arcade.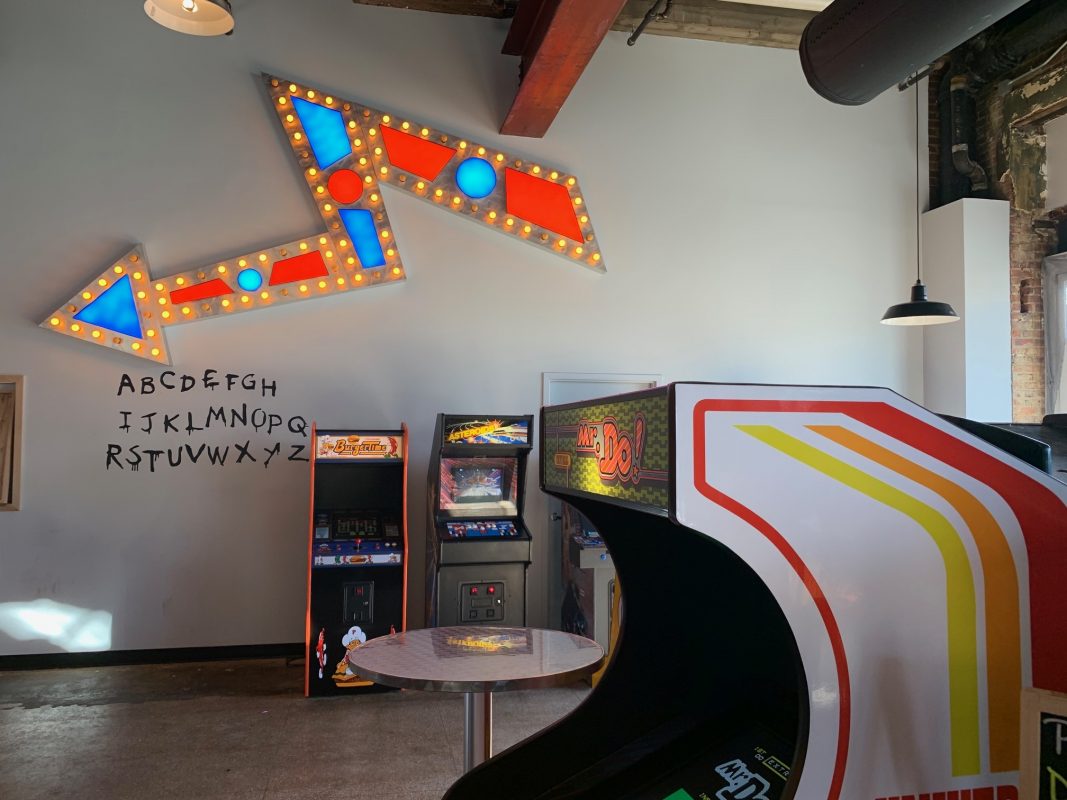 The retro games inspired the design of the space, which features neon signs, and L-shaped bar, a merch area, and an artsy monograph letter board menu. Now that the destination is open full time, there are plans to have DJs most weekends under the light of a disco ball. Steinberg also wants to host watch parties, book local bands, and even hopes to pull in the occasional touring act. The performance aspect is something that has worked well for the arcade in the past, as showcased by the venue's previous Artscape and Halloween concerts.
Other future plans include an expansion into the building adjacent to the arcade, which will allow the owners to have a more flexible layout and host larger events. North Ave. Market adds to the growth in Station North, as the area continues to thrive with its mix of old and new arts spaces.
"We're working very hard showing everybody what growth in Station North can be," Steinberg says. "We want to activate the space in a way that is beneficial to everybody in Baltimore."