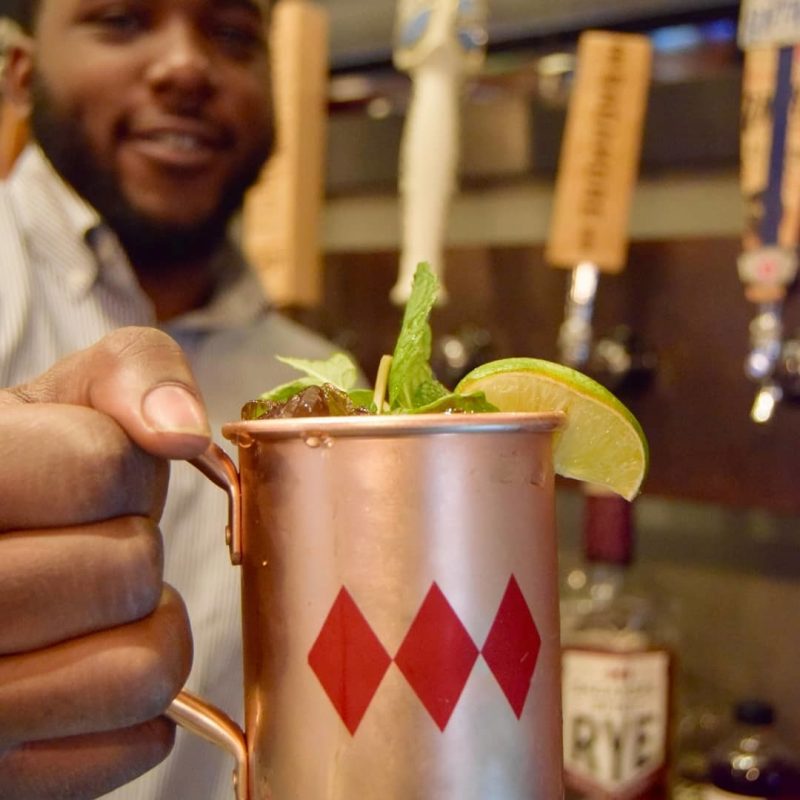 Mt. Washington Tavern
Though its future location hangs in the balance, we can definitively say that, for now, the Preakness Stakes are a Baltimore tradition. And local bars, restaurants, and party professionals are celebrating the Charm City spectacle in characteristic style.
From cocktail specials to bus parties and everything in between, here are the best ways to celebrate the middle jewel of the Triple Crown.
Support thoroughbred care at Mt. Washington Tavern.
For the sixth year in a row, America's Best Racing will hold a pre-Preakness party at Mt. Washington Tavern. On Wednesday, May 15, guests can enjoy Triple Crown-themed cocktails, a buffet of bar snacks, and a silent auction all to benefit the Thoroughbred Aftercare Alliance, which awards grants to aftercare organizations around the country.
Sip on a slushie at Wet City.
Our favorite personified frozen drink machine is getting in the Preakness spirit this year at Wet City in Mt. Vernon. Decked out in an eyepatch, Blinky will be churning out frozen Black-Eyed Susan cocktails with rum, vodka, pineapple juice, orange juice, and coconut. The safest bet of the day? You'll be wearing the eyepatch after a few of these.
Go downtown for al fresco happy hours.
All week long, Baltimore Office of Promotion & the Arts will be hosting events to celebrate the lead up to Preakness. There are events for kids, lunchtime markets, and even a fireworks show, but we're mostly excited for their Monday-Thursday happy hours featuring vendors like Clavel, Charm City Pops, and Connie's Chicken and Waffles.
Start the pregame party bright and early.
Get into the true infield spirit with tailgate pros Bmore Around Town, which will be hosting pregame parties at Mother's and Southern Provisions starting at 8 a.m. on Preakness day. Tickets get you an unlimited brunch menu, bus transportation to Pimlico, a commemorative beer mug, and a general admission ticket to the infield. Just remember: pace yourself.
Imbibe a beautiful cocktail at The Elephant.
Now that The Elephant is officially staying open on North Charles Street, celebrate by trying their elegant cocktail Grandma Suzie. This horse-race-inspired drink is made with Hendrick's gin, Grand Marnier, herbal liqueur, tonic, seasonal fruit, and edible flowers. With its elaborate garnish, it's kind of like the Preakness hat of cocktails.
Go traditional with a Black-Eyed Susan.
As much as we love creative twists on classics, sometimes you really just want the original. Stop into the Grille at Harryman House for a no-fuss, Black-Eyed Susan made with Bare Knuckle bourbon, vodka, peach schnapps, orange juice, and sour mix served over crushed ice. It's the official drink of Preakness for a reason.