Review: The Reinvented NiHao Digs into Chef Peter Chang's Roots
Under the helm of a new staff, the Canton restaurant focuses on the Sichuan dishes that Peter Chang is known for.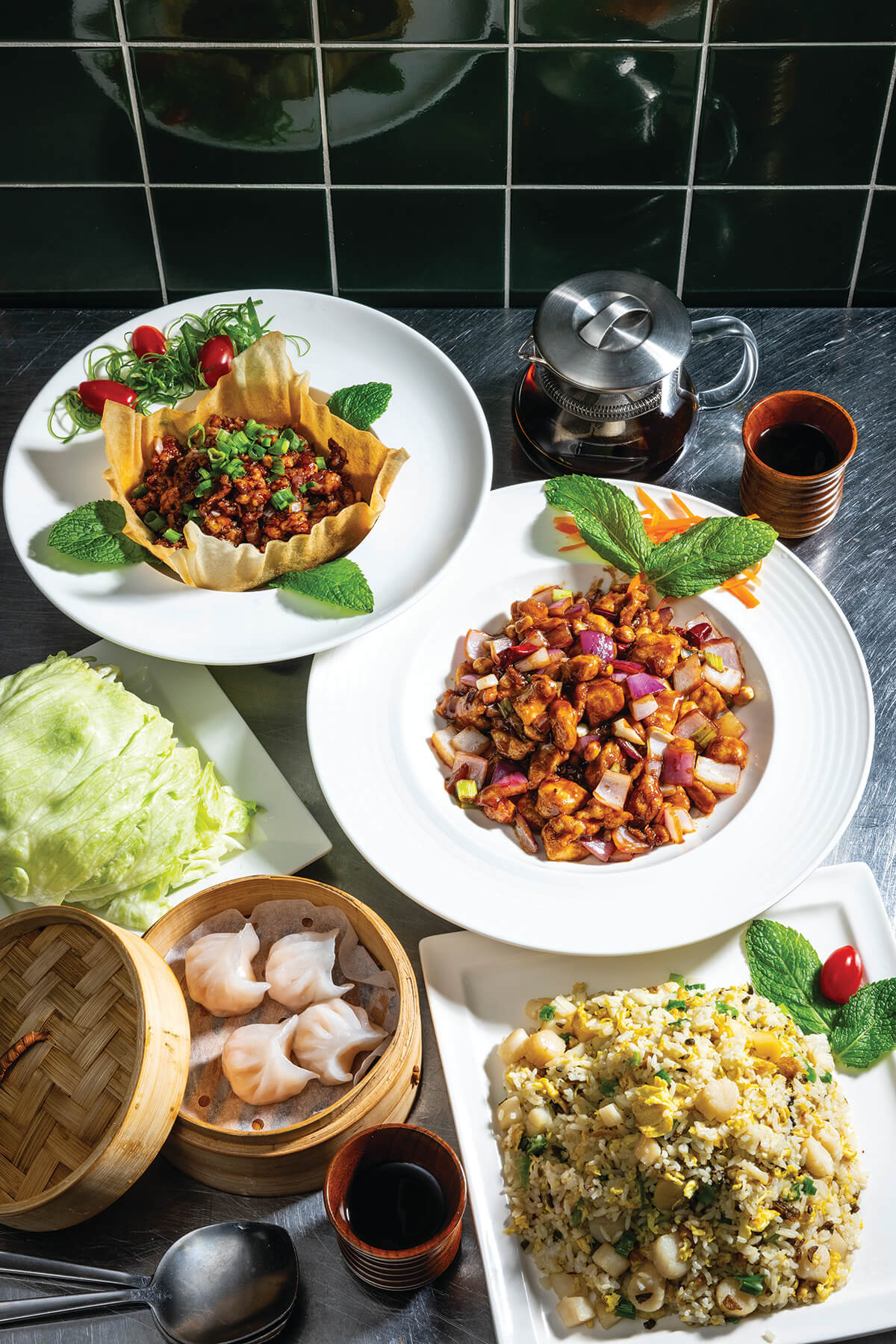 When NiHao opened in July 2020, Baltimoreans were thrilled that an establishment associated with the esteemed chef and 2022 James Beard finalist Peter Chang had opened in Charm City. Despite the pandemic, the Canton restaurant, run by Chang's daughter, Lydia, attracted diners curious about its contemporary Chinese cuisine and created a buzz long before it even opened. Esquire magazine even named it one of the country's "best new restaurants" that year. And in 2022, NiHao became a semifinalist in the James Beard Awards, in the Best New Restaurant category (not to mention a Baltimore Best Restaurant).
Then, in a move that surprised many, NiHao announced it was closing temporarily in January 2023, and unveiling a new concept in February. At the time, Lydia Chang said the restaurant was not bringing in enough revenue. A few weeks later, her father reopened the location with a new partner, Karina Hou, a Montgomery County artist, and a new chef, Dong Liu, whom Hou describes as a "celebrity chef" from China.
The menu focuses on the Sichuan dishes that Peter Chang is known for. There are a few overlaps, like the Peking duck, but the revised offerings capture various interpretations of the cooking Chang turns out at his more than a dozen restaurants (one of which recently opened near the Johns Hopkins medical campus), including the popular xiao long bao (soup dumplings).
To start, you don't want to miss the UFO-shaped bubble pancake. Pierce the airy dome with a sharp knife and tear off crackly pieces to swab in the vegetarian curry sauce dotted with nubs of tofu. The refreshing chicken lettuce wrap was also a crowd-pleaser. Crisp iceberg leaves serve as the foundation for the spicy chicken mixture that becomes a torpedo of flavor when folded together.
Slices of the aforementioned duck, available as a half or whole bird, arrived impressively at the table, with thin pancakes, scallion sticks, and a hoisin sauce. But the result wasn't as spectacular as expected. The skin on the duck—a benchmark for duck aficionados—wasn't as crackly as it should have been, and the meat was bland, not rosy and juicy.
Other dishes soared by comparison. The flaming cumin lamb chops created a stir as the plate blazed through the dining room to be set at our table in flames. When the fire died down, a clever teepee of tender chops was revealed, hiding a nest of baby potatoes.
But the dish that will be seared in our memory is the hot chile-oil flounder fillet. Hunks of delicate fish arrived in a bowl of broth studded with red chiles and ribbons of Napa cabbage. Scoop out the flavorful flounder but avoid imbibing the tongue-searing liquid. It's a marvelous dish, even if there were a few tears shed along the way.
You may be inclined to skip dessert, but push yourself to indulge in the black golden-yolk buns, which come two to an order. The midnight-colored orbs with edible gold leaf are a gorgeous, sweet finish. While the restaurant has maintained a minimalist look, a formal space has been created on the third floor, with Chinese artwork for private events. As for Lydia Chang, she moved to D.C., had a baby, and is now operating Chang Chang in D.C.
The Chang dynasty continues.

NIHAO: 2322 Boston St., Canton, 443-835-2036. HOURS: Mon.-Thur. 11:30 a.m.-2:30 p.m. and 5-9 p.m. Fri.-Sun. 11:30 a.m.-10 p.m. PRICES: Starters: $5-13; Entrees: $16-78. AMBIANCE: Minimalist casual.