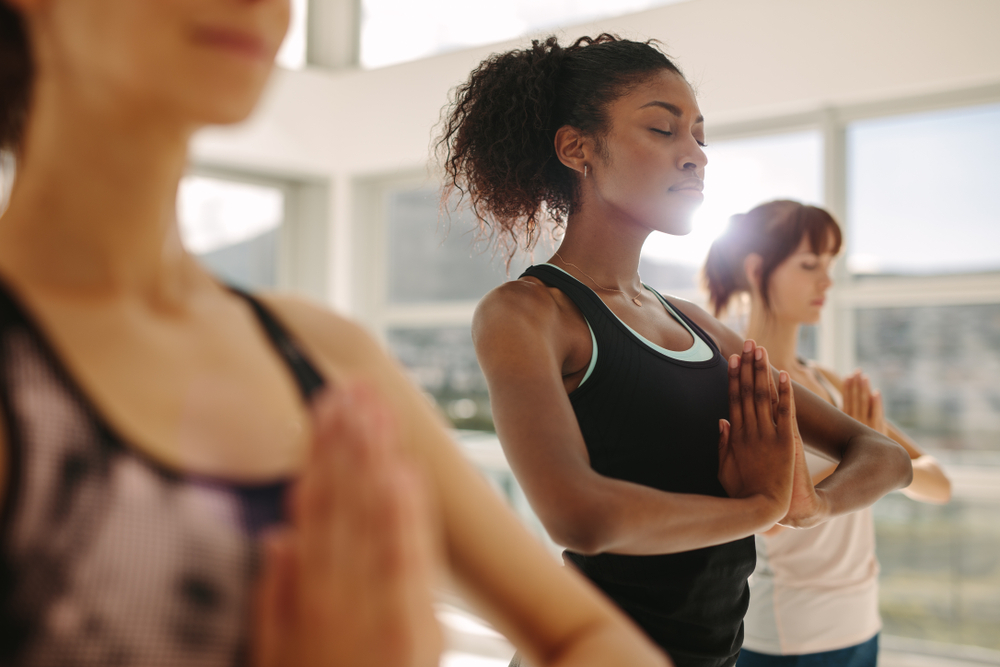 As we dive into the new year, we're already starting to see new fitness trends take over our Instagram feeds. People are using the calendar to reset and fuel fresh goals, pursuing all things health and wellness. There's no shortage of new tips, tricks, and fads, but we're taking a look at the things we think will stick around for the full year.
Body and Mind

First and foremost, we're seeing a shift from only-fitness to all-around wellness. In 2019, you'll focus on training your body and your mind. People are realizing they need to look at the whole picture, not just the physical. From sleep to mental health and stress to nutrition, being "well" is at the top of the list and brands are making help accessible to all. Apps like Headspace are making meditation more mainstream and we're seeing it more in Baltimore, with events by Jason Williams of Charm City PT and others. Local legend Michael Phelps is working to lessen the stigma around therapy, sharing his story of anxiety and depression, encouraging approachable apps like Talkspace to assist with mental health.
Easy Access

Companies, trainers, and brands are building new ways to make their information more easily accessible, particularly with digital fitness. Streaming and digital-guided workouts are everywhere and apps have multiplied on your phone, on your TV and even in your Mirror. Amazon-owned audiobook seller Audible even has audio-guided fitness programs available from Aaptiv. As we see more focus on convenience and easy-to-use programming, we know this trend will only continue to grow.
Shorter Workouts

Shorter workouts are on the rise (count us in!). People are busier than ever and are looking for a short, effective workouts to help them reach their goals. The 2019 MINDBODY Wellness Index Report shared that 44 percent of Americans "try to prioritize fitness when they can" but nearly 37 percent identify time constraints as a an obstacle to living a healthier life. Studios and digital leaders are offering shorter classes and sessions to cater to the demand.
Because of the time constraints, we're also seeing a continued rise in HIIT (High Intensity Interval Training) workouts, which typically involve short bursts of high-intensity bouts of exercise followed by a short period of rest. While HIIT started with elite athletes and has been growing in interest since 2014, this trend has gone fully mainstream. ACSM's Health & Fitness Journal annual Worldwide Survey of Fitness Trends ranks it in their top three of 2019 trends.
Low Impact

In an effort to balance high-intensity workouts and focus more on the long term, we're also seeing a rise in swimming, walking, yoga, and other low-impact fitness activities. Swimming particularly has myriad benefits and can be perfect for people with osteoarthritis, high blood pressure, and even bad posture. But don't think because it's low impact means it's easy—your body is working hard to move you through the water. You can even add in underwater weights like surf legend Laird Hamilton, cycle bikes like D.C.'s Splash Cycle, and much more.
According to MINDBODY, yoga and swimming topped the list of exercises Americans are most interested in trying next. Although popular across the board, when broken down further by age, swimming rises to the top with exercisers ages 45 to 65. The Washington Post reported that "baby boomers are retiring but not slowing down," making way for specific low-impact programs tailored to their age group. While it hasn't been in the top 10 for ACSM since 2007, they are showing that fitness clubs are capitalizing on these individuals because they generally have more discretionary money than their younger counterparts.
Recovery, Recovery, Recovery

Going along with the theme of overall wellness, you're going to see a major emphasis on recovery in 2019. On a recent episode of the Tim Ferriss podcast, LeBron James and his trainer talked about the importance of his recovery, including sleep. While you may have seen a foam roller in the corner at your gym, you can expect to see more myofascial, stretching, and compression tools. More trainers and studios are also utilizing percussion tools, like the Theragun and Hypervolt, to add another layer to your pre and post-workout.
Blurred Lines

Lastly, in 2019 we'll see expanded offerings from your favorite places and trainers. As we've seen here in Baltimore, major cities are becoming saturated with fitness options. It's not only hard for you to choose just one, but it's tough for studio owners to keep up with the competition. This year, you're going to see some studios and instructors grow their offerings to accommodate and attract clients with new classes, workshops, hours, etc. On the other end of the spectrum, we're also seeing a rise in class offerings from large gym brands—in an effort to keep up with the desire for small, unique experiences.