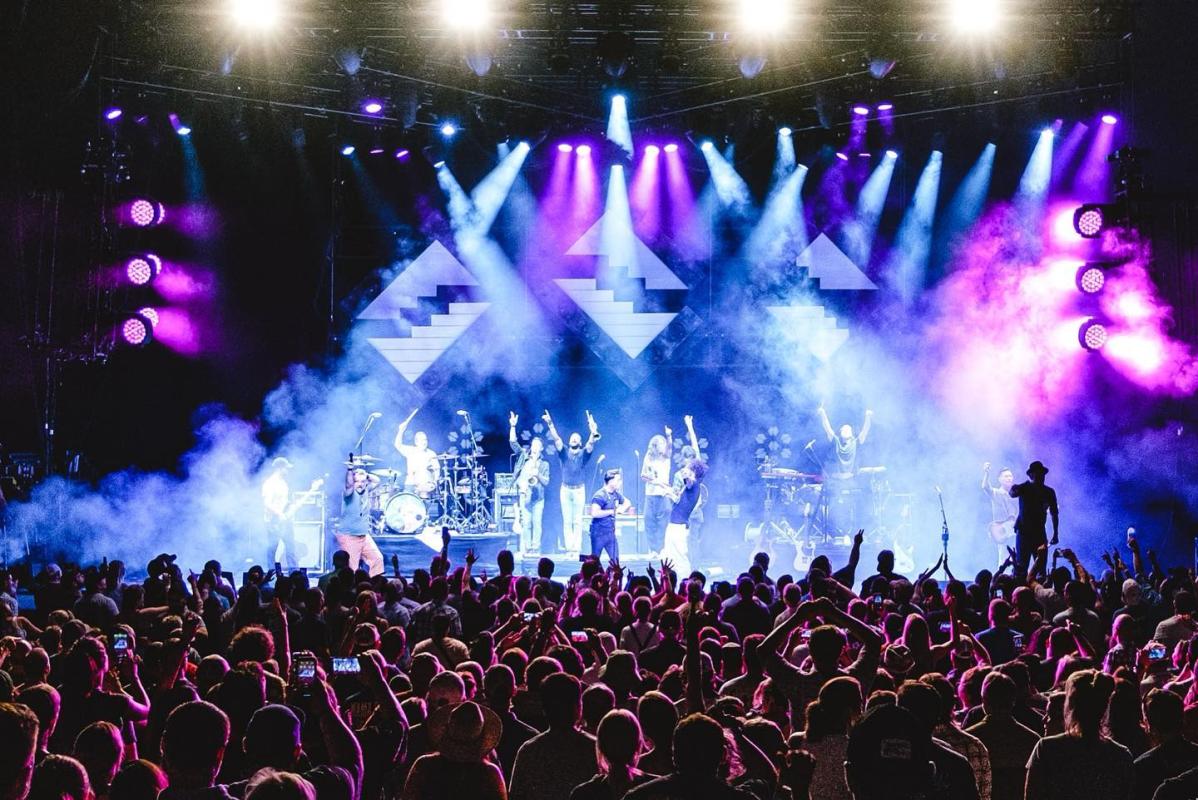 Co-organizers, and Maryland natives, O.A.R. are set to play two sets on Friday and Sunday. --O.A.R. via Facebook
[Editor's Note 9/29/22: Earlier today, organizers announced that the Oceans Calling festival has unfortunately been canceled.
"Due to unsafe weather conditions on the Oceans Calling Festival grounds caused by Hurricane Ian and additional severe weather conditions forecasted for the rest of the weekend, we have made the difficult and heartbreaking decision to cancel this weekend's Oceans Calling Festival," the announcement reads. "We hoped for a better outcome and are disappointed to share this news, however, the safety of our fans, artists and staff is our top priority."
Ticketholders are expected to receive full refunds in the next 30 days. Though you likely won't need it for a road trip as planned this weekend, let our playlist be a reminder of the epic lineup. Here's hoping the fest returns to brighter skies next year.]
While temperatures have technically dipped to mark the start of fall, Ocean City is squeezing every last drop out of outdoor music season. This weekend, the beach's inlet will welcome Oceans Calling, a first-time music festival organized in partnership with Maryland's own alternative rockers O.A.R.
The three-day fest will mark a homecoming for O.A.R.—as well as rapper and fellow Rockville native, Logic—but it will also welcome big-name headliners including Dave Matthews and Tim Reynolds, Alanis Morrissette, Cyndi Lauper, The Lumineers, Cage the Elephant, and Sublime. Other favorites, such as Toad The Wet Sprocket, Big Head Todd and the Monsters, Young the Giant, Jimmy Eat World, Ballyhoo, and Tai Verdes are also set to take the three stages—making for what we can only expect will be an unforgettable summer sendoff. 
To help you make the most out of your drive across the bridge—and prepare you to belt your heart out between bites of Thrasher's fries—we've curated a playlist complete with beachy bangers old and new.