Fair Play
The Maryland State Fair sticks to its agricultural roots while adapting to the modern times.
As the ferris wheel lights flicker off around 9 p.m. and the last visitors head back to their cars with plush prizes, half-empty bags of popcorn, and a day's worth of memories, 12-year-old Kailyn Donahue's favorite part of the Maryland State Fair will just be beginning. Although she will have been at the fairgrounds since that morning—giving tours of the animal exhibits, displaying her pastel and pencil drawings, and tending to her goat and sheep—the Baltimore County middle schooler will be wide awake as she leads her lamb, Duffy, back to the Cow Palace for the night.
Surrounded by dozens of other barnyard animals and their teenage caretakers, Kailyn will tuck him into his pen with plenty of fresh water and feed, lock the gate behind her, and drag her cot to where her friends will have made a makeshift slumber party a few feet away. They will stay up whispering until the sun peeks through the slats of the wooden roof, finally falling asleep side-by-side to the snores and snorts of their animals.
A short distance away, Kailyn's mother, Karen Donahue, will play chaperone and smile as she watches her oldest daughter create the same sort of friendships she made 20-some years ago when she herself exhibited at the fair. Karen's parents even met there, at the Dairy Judging Pavilion in 1959, and they haven't missed one of Kailyn's state fair events since she began showing her animals at 8 years old.
"Most of the families that show animals here have been doing it as long as my family has, so our parents and our grandparents know each other," says Kailyn, who is the president of the Chestnut Ridge 4-H Club in Cockeysville. "It's like a little family, and the fair is our reunion."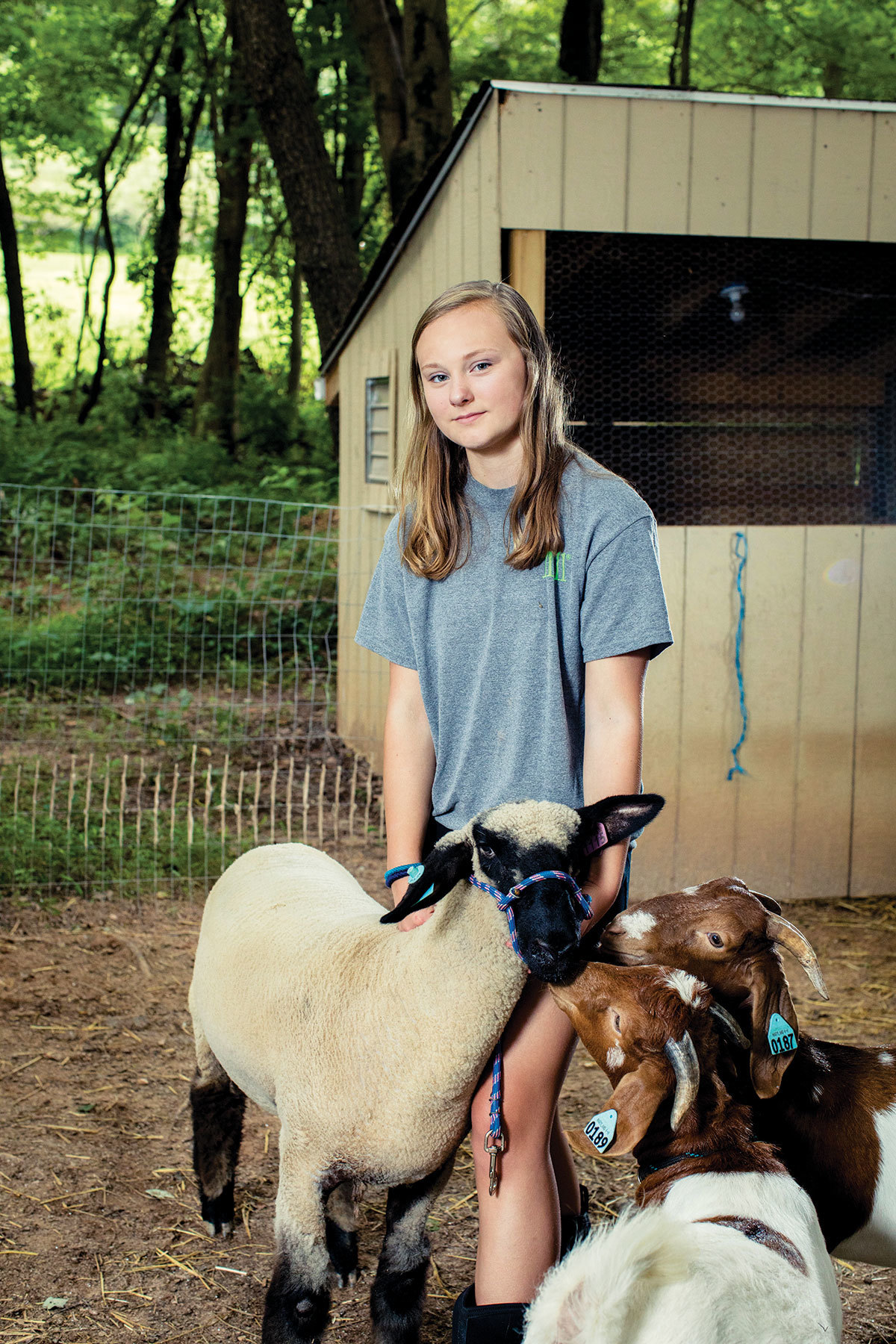 Its size and scope have increased since the inaugural festivities more than a century ago, but the rural traditions and family-centric values on which the Maryland State Fair was founded have stood the test of time. While attractions such as deep-fried food, amusement rides, and concert series have been added along the way to draw modern crowds, the fair continues to be a highly anticipated annual celebration of the state's agricultural community, one that connects generations of Marylanders through its nostalgic spirit.
It all started 140 years ago, in September 1878, when more than 5,000 people flocked to Ridgeley's Woods near Lutherville-Timonium for a one-day "out-of-door show" for local farmers. Here, they could display and sell their livestock, as well as their fruits, vegetables, and dairy goods, while also connecting with other growers. It was a surprising success, leading a group of local businessmen to turn the one-off into an annual event, and on a crisp autumn day the following year, visitors flooded the fair's new-and-improved location on York Road, where it still stands today, to browse local livestock, play carnival games, and watch horse racing on the just-constructed half-mile track.
Over the next few decades, the fair flourished as its leaders continued to increase the number of acres and attractions with the goal of making it "the biggest and greatest fair south of New York." There were a few financial hardships and changes in ownership along the way, but by 1943, when the fair went on a three-year hiatus during World War II, it had already become a beloved tradition for both the city folk, who came to see everything from pig races to husband-calling contests, and the farmers, who spent months preparing their animals for the annual exhibitions. Even former President Dwight D. Eisenhower frequently entered his Black Angus cattle into competitions during the late 1950s and early 1960s.
During the second half of the 20th century, the Maryland State Fair rose to national prominence as new, prestigious, high-stakes animal exhibitions drew entrants from across the country. To this day, young exhibitors travel from near and far to present their prized livestock in its competitive shows run by nationally and internationally renowned judges. After months of sunrise feedings, mucked stalls, and vet visits, it's an opportunity to showcase their hard work with other 4-H Club members who share the same passion for farm life.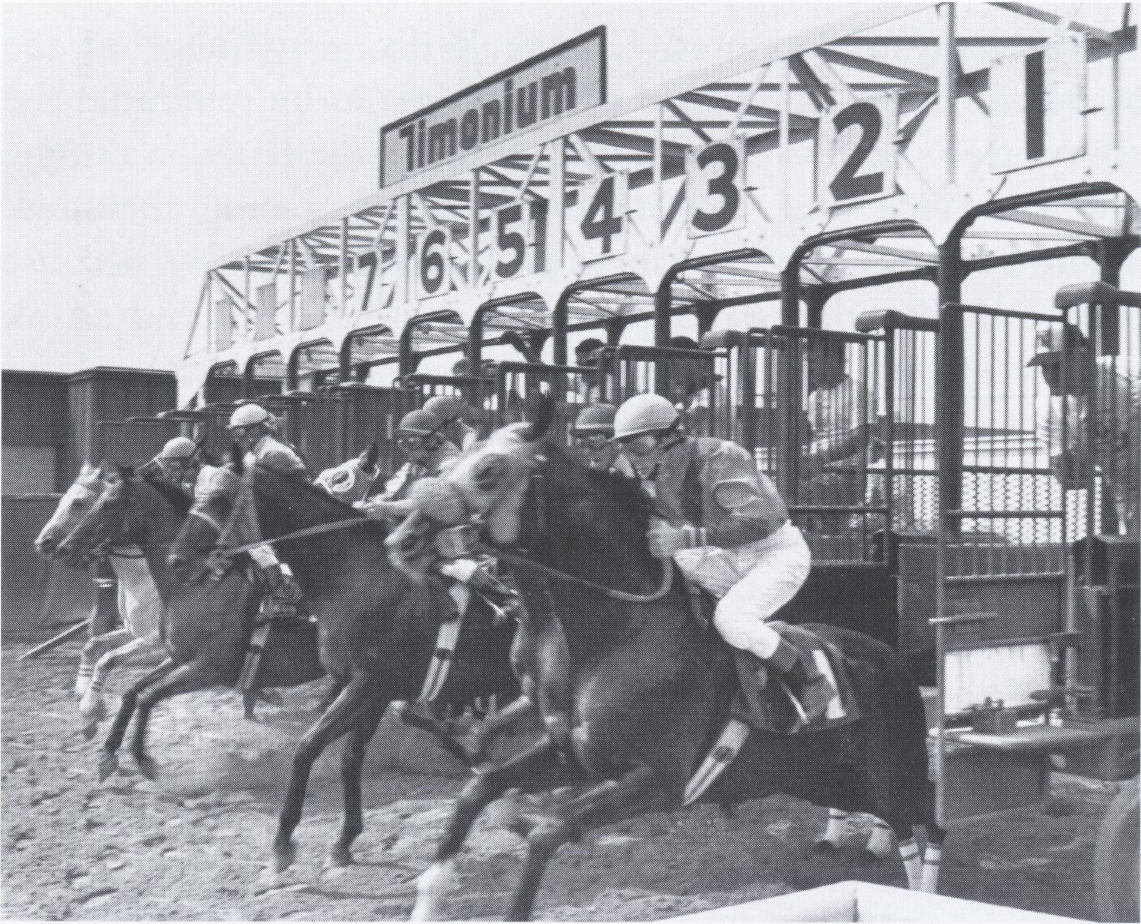 That sentiment rings true for Kailyn, who is a rising eighth grader at Pine Grove Middle School on Old Harford Road. "We live closer to the city, so people from school just don't understand," she says. "It's cool to be able to go somewhere where I can talk with people about my animals and sewing and it's not weird because they do the same things."
On top of that, it affords farm families a little holiday. Maryland State Fair president Donna Myers started showing Guernsey cattle some 50 years ago, when she was 8 years old, and remembers the "12 Best Days of Summer" as some of her family's only time away from their working dairy farm in Montgomery County.
"The fair was our vacation," says Myers. "We loved to eat fair food, have fun with our friends, and show our animals." Years later, she and her husband, Jason, raised two daughters on their own 159-acre dairy farm in New Windsor, and this year, during Myers' first fair as president, their daughter Kelly and their three grandchildren will carry on the family pastime, showing dairy cattle, beef steers, and heifers.
The fair has long acted as a way to unite and celebrate the country's nascent and lifelong farmers, but fair officials have also recognized a growing gap between visitors and knowledge of state agriculture. As far back as 1973, Board of Directors member George Wills stated, "There is a crisis in farming and agriculture today because people don't understand it—can't identify with it." Fast-forward a few decades, and today's fair is still facing similar challenges. Although agriculture is the top commercial industry in the state, the number of Maryland farms decreased by the hundreds over the past decade, reflecting a downward trend that has affected some 12,000 farms nationwide.
Myers notes that the average person is a few generations removed from living or working on a farm. With less firsthand knowledge, the fair can act as an important vehicle for informing visitors of the benefits of local food production, such as keeping farmland open and active, preserving rural spaces, and investing in small-town communities. "This next generation isn't going to have that connection, so it's our job to show them how it's done," says Myers. "They need to understand how vital it is that we continue to provide space for farming and support for local food growers."
To that end, the Maryland State Fair has continued to increase agricultural awareness and engage a growing number of visitors from nearby cities by expanding its hands-on learning experiences. From interacting with baby ducks to sampling perfectly red strawberries and running their fingers over hand-sewn quilts, fairgoers can learn about agriculture from the farmers and makers who fill the exhibits and pens with their work.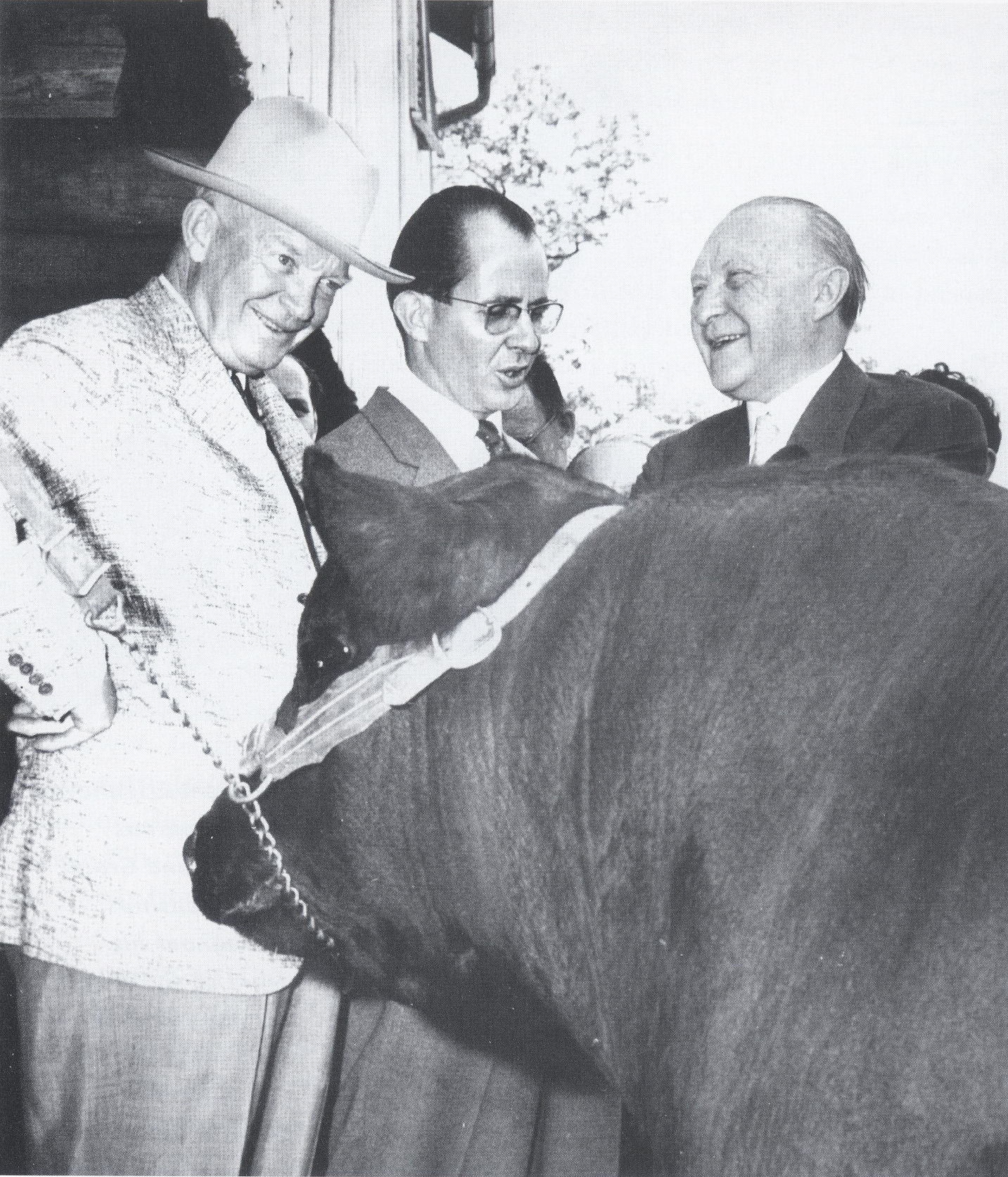 One promising turn of events: The farm-to-table movement has helped the fair and its programming, according to Maryland State Fair CEO Andy Cashman. These days, "people want to know where their food comes from, and it wasn't like that when I was growing up at the fair," he says. "People want to be educated about it. They want to know where their food and clothing comes from, how it's made, and they are more committed to buying and shopping locally."
Of course, while the animals and exhibitions might have once been the main event, many fairgoers still frequent the end-of-summer celebration for another aspect: the Midway. Since the days when the merry-go-round was one of its main attractions, the Maryland State Fair has entertained guests of all ages with hundreds of games, rides, and fried eats each year. While a few classics have remained for decades—the Ferris wheel, the giant swings, the adjacent Maryland Foods Pavilion—fair leaders spend the months leading up to opening day finding new ways to draw visitors to the fairgrounds.
"The traditional aspects of the fair are very important to us, but we need to keep up with what people want to see and do," says Cashman. "We're constantly trying to see what works and what doesn't work. We go out on the end of a limb and try new things each year without being afraid of change."
In 1918, that meant dropping 500 letters addressed to fair exhibitors from the sky in its first-ever airmail delivery. Eight years ago, it was a live performance by a shaggy-haired, 16-year-old Justin Bieber. This year, the all-new Live! ON TRACK concert series, featuring rising country artists Chase Bryant and Chris Lane, as well as throwback rock band Smash Mouth, will span four days so visitors can hear live music between spinning on The Cliff Hanger and watching Thoroughbred horses round the now-historic track. Thanks to the 2016 decision by Governor Larry Hogan to start public schools after Labor Day, the fair saw its third-best attendance on record in 2017 with more than 555,800 visitors, and fair officials hope to match or grow that number during this year's event.
This month, when the gates open on August 23 and the "12 Best Days of Summer" begin again, new and returning visitors will walk the same grounds as generations of fairgoers have before them, gathering to see animals, ride the Ferris wheel, fill their bellies with deep-fried Oreos, and become another page in this next chapter of the fair's rich history.
Kailyn, Karen, and the rest of the Donahue clan will be in tow, as they have been for the past three generations with their sheep and goats. And of course, Cashman will be there, too, and he knows why they all come back, as he has only missed one fair since he began exhibiting sheep, beef cattle, and pigs in 1969.
"I think it's Maryland's biggest family," he says. "There's things that you can do and see here that you can't anywhere else; you can smell and taste and learn what makes this state special. To me, it's one of the best places in the world."