Fall Arts Events You Can't Miss in Baltimore This Season
More tactile and immersive than ever, Baltimore's art scene is turning over an exciting new leaf.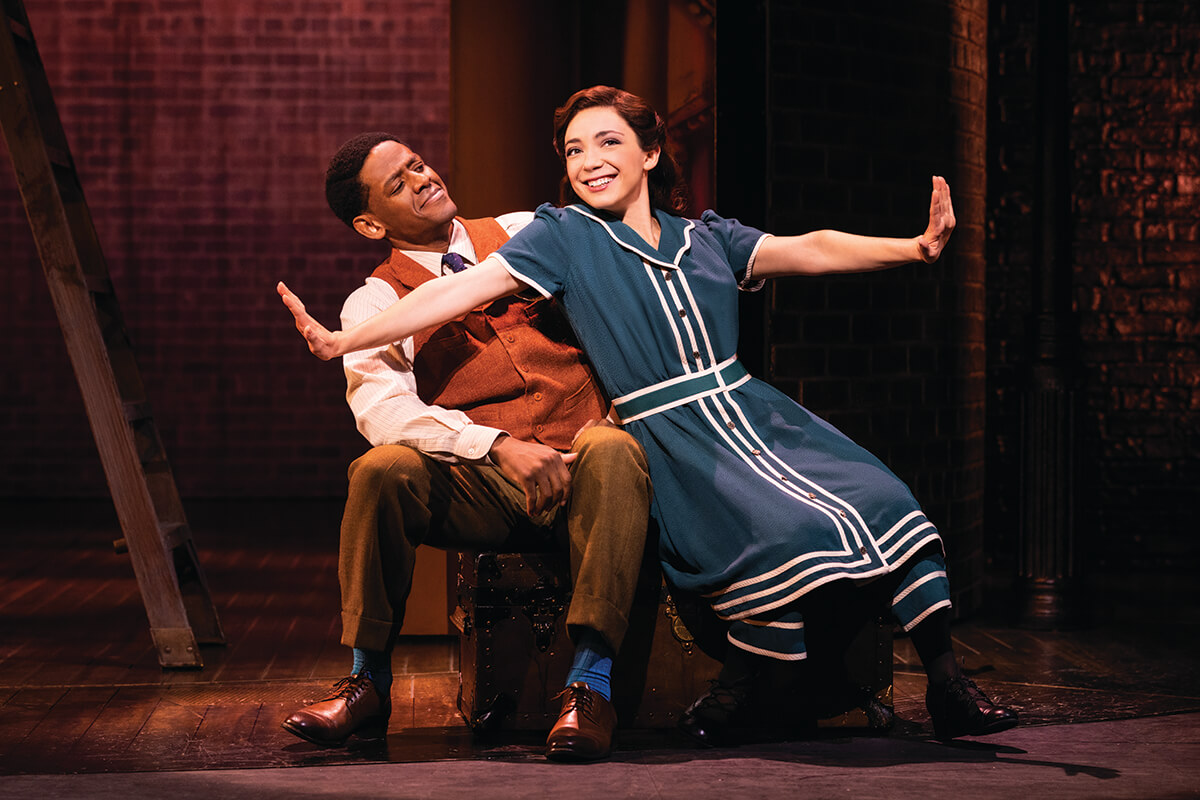 "What is art?" It's the question posed by Broadway star (and Baltimore native) André De Shields in the captivating trailer for this year's Artscape, which is back after a three-year hiatus. Art is music, the trailer tells us. Art is dance. It's murals and graffiti. It's fashion. It's personal expression.
In some ways, that same question is being asked—and answered—all around town, even at some of our most august institutions. At the Baltimore Museum of Art, immersive new exhibits like "The Culture: Hip Hop and Contemporary Art in the 21st Century" have us rethinking what a museum can be. At the Meyerhoff, recently appointed Baltimore Symphony Orchestra maestro Jonathon Heyward is bringing in younger audiences and assuring them that the Meyerhoff is their house. At the Maryland Center for History and Culture, the current Jim Henson exhibition comes complete with its own DIY puppet show.
The message is clear: Art is anything we want it to be—and there's lots of it to savor this season.
Sept. 2 – Oct. 21: THERE WITHIN LIES THE GOSPEL: TRUTH
Featuring artists Tawny Chatmon, Wesley Clark, Morel Doucet, Monica Ikegwu, M. Scott Johnson, Delita Martin, and Felandus Thames, this exhibition highlights Black religious and spiritual traditions while challenging the ways in which these practices continue to evolve and adapt in response to contemporary social and cultural realities. Galerie Myrtis, 2224 N. Charles St.
Sept. 14-Oct. 8: LADY DAY AT EMERSON'S BAR AND GRILL
Four months before her passing, Baltimore jazz singer Billie Holiday performed at Emerson's Bar and Grill, a small club in South Philadelphia. At Center Stage, this performance will be recreated—cabaret-style—featuring not just Holiday's best known songs like "Strange Fruit" and "God Bless the Child," but her candid reflections on her life, her struggles, and her triumphs. Center Stage, 700 N. Calvert St.
Sept. 15-16: LITTLE AMAL
This striking, 12-foot-tall puppet, depicting a 10-year-old Syrian refugee, has become a "symbol of compassion and human rights." She has passed through 14 countries and about 100 towns and cities. Baltimore is set to join the list this month, as organizations like Creative Alliance and Baltimore Center Stage will welcome Little Amal through theatrical events and displays. Various locations.
Sept. 16: LOVE GROOVE FESTIVAL
Created by Baltimore musician and producer John Tyler, this arts and music festival encourages connections between Baltimore's creative scenes and bolsters rising talents. Now in its seventh year, the annual event heads to the Royal Theatre, partnering with local organizations like Black Ass Flea Market. The Royal Theatre, 1635 Westwood Ave.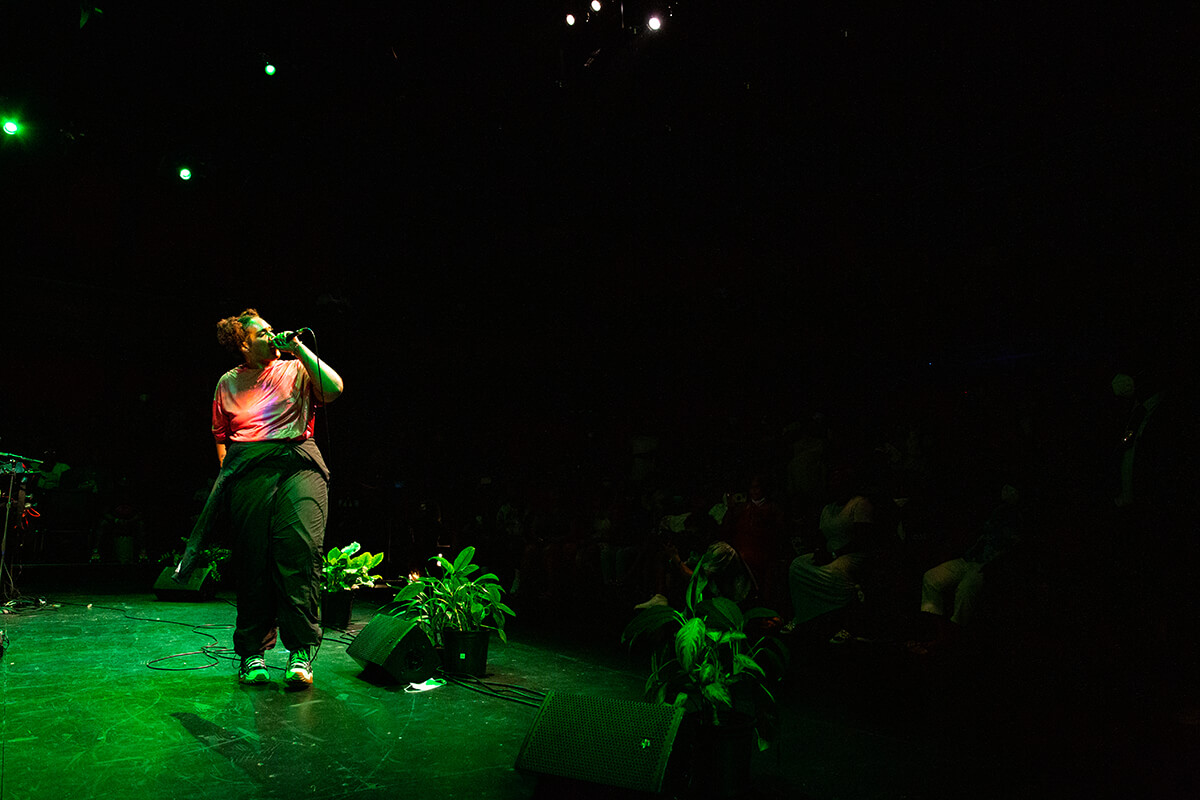 Sept. 22-24: ARTSCAPE
After a three-year break, the legacy arts festival, dubbed the largest free arts festival in America, returns in full capacity. This year's event—announced via trailer starring Baltimore-born Broadway great André De Shields—includes visual art exhibitions, musical performances, gourmet delights, children's activities, and more. Various locations.
Sept. 28-30: "NEW WORLD" SYMPHONY WITH JONATHON HEYWARD
Joined by pianist Jean-Yves Thibaudet, the Baltimore Symphony Orchestra's new music director, Jonathon Heyward, marks his official arrival with a program of America-themed pieces by James Lee III, George Gershwin, and Antonin Dvořák. The program will culminate with a performance of Dvořák's beloved "New World" Symphony. Joseph Meyerhoff Symphony Hall, 1212 Cathedral St.
To Sept. 29: AMELIA TOELKE: GRAB BAG
At this Baltimore Jewelry Center exhibition, the New York-based artist pairs wearable objects with works made from paper. Toelke's art explores the elements that fuse glittering objects of adornment with expressions of personal and cultural identity. Baltimore Jewelry Center, 10 E. North Ave., Ste. 130.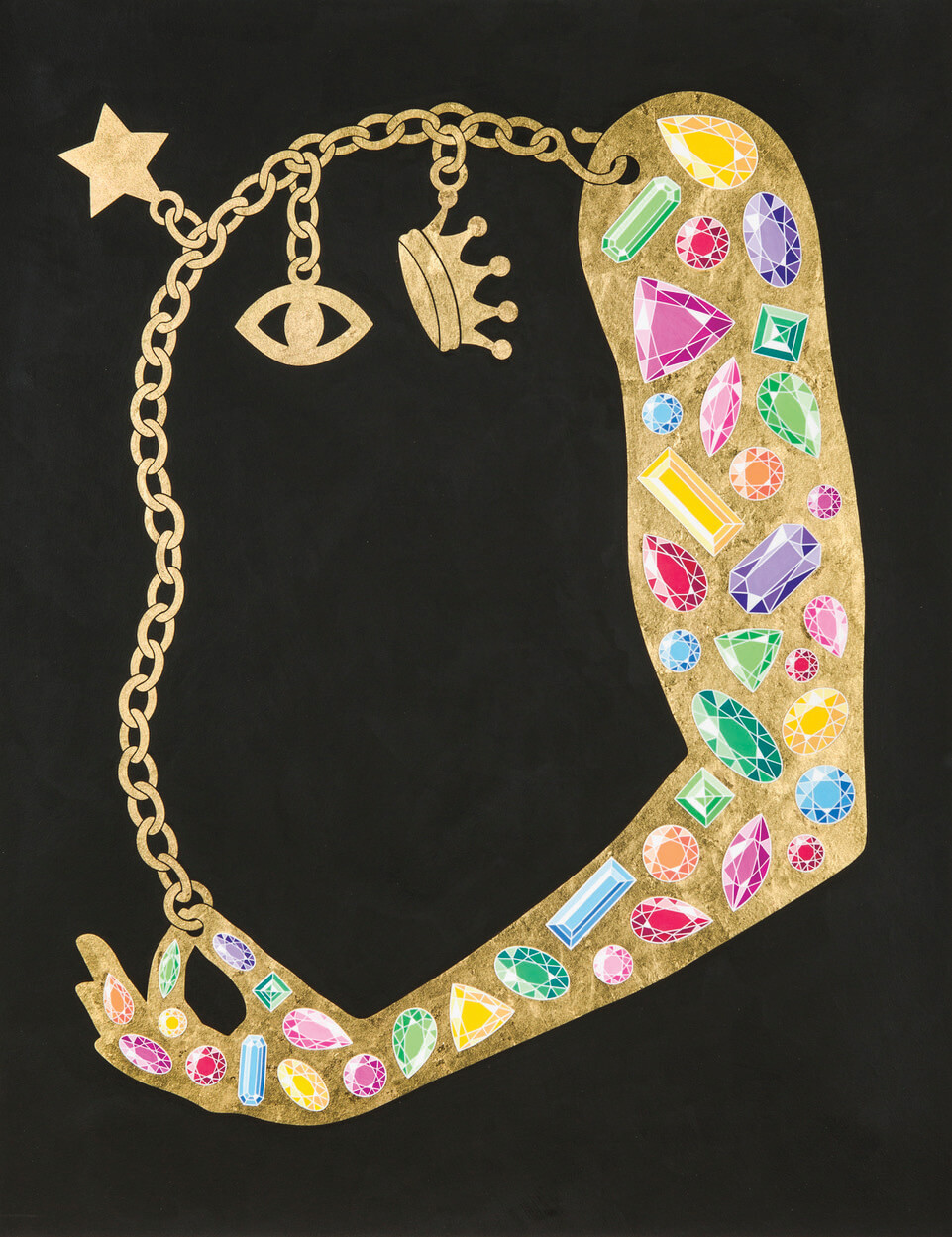 Oct. 1-Jan. 7, 2024: MAKING HER MARK: A HISTORY OF WOMEN ARTISTS IN EUROPE, 1400-1800
Challenging the idea that European women artists were not as talented as their male counterparts, this new Baltimore Museum of Art exhibition highlights women-made objects from the 15th to 18th centuries, from portraits and sculptures to metalwork and furniture. Baltimore Museum of Art, 10 Art Museum Dr.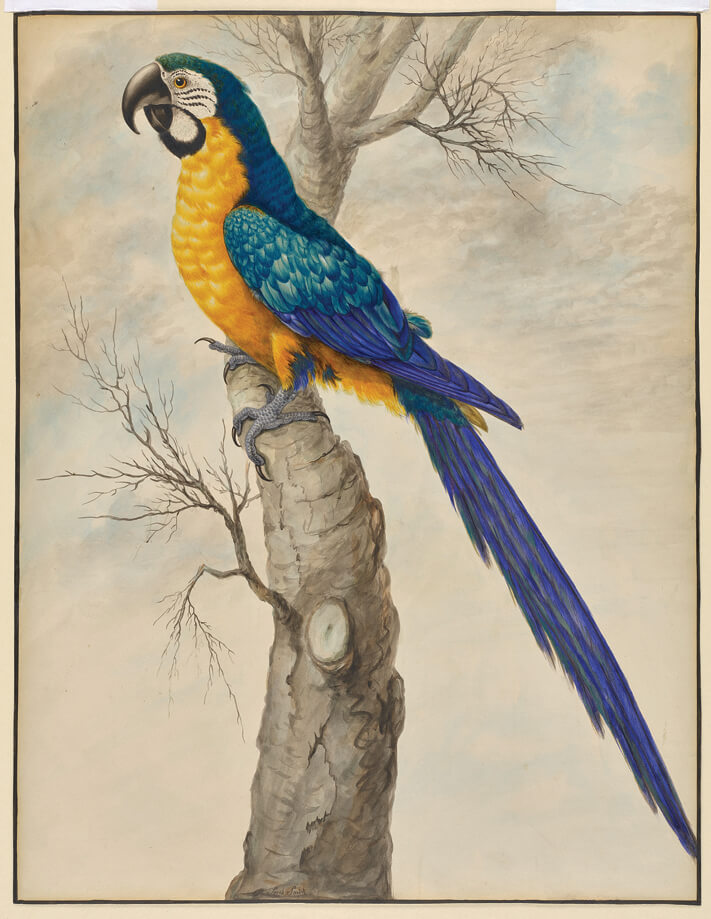 Oct. 7-8: INTERNATIONAL EDGAR ALLAN POE FESTIVAL & AWARDS
Celebrating the macabre writer who lived and died in Baltimore, the annual fest features Poethemed performances, readings, art, vendors, food, and tours. Though the two-day event is free, there are paid extras, including "death weekend" bus tours. Poe would be pleased. The Edgar Allan Poe House & Museum, 203 N. Amity St.
Oct. 20-22: LOCALLY GROWN FESTIVAL
At Center Stage, this inaugural festival celebrates Baltimore's "brilliant, eccentric, and thriving arts ecology." Artists, performers, and makers from around the region will take over the Maryland's state theater's stages, rehearsal halls, and lobbies throughout the weekend. Baltimore Center Stage, 700 N. Calvert St.
Oct. 20-Nov. 19: THE CHINESE LADY
Everyman Theatre presents Lloyd Suh's critically acclaimed play, inspired by the true story of Afong Moy, the first Chinese woman to set foot in America, in 1834. Directed by Nana Dakin, the play follows her to New York, where she becomes a living curiosity in a museum, and struggles to hang onto her identity. Everyman Theatre, 315 W. Fayette St.
Oct. 24-29: FUNNY GIRL
Jules Stein and Bob Merrill's iconic musical, Funny Girl, gets a revival at the Hippodrome. The story of vaudeville performer Fanny Brice that Barbra Streisand immortalized in film returns to the stage, with hits such as "Don't Rain on My Parade." The Hippodrome Theatre, 12 N. Eutaw St.
Nov. 5: HUMAN REQUIEM
The Baltimore Choral Arts Society launches its 58th season with "Seven Last Words of the Unarmed," by Atlanta-based composer Joel Thompson, and Johannes Brahms' stirring Ein Deutsches Requiem. The music will be illustrated with projection design by Camilla Tassi to create a unique audio-visual experience. Shriver Hall Auditorium, 3400 N. Charles St.
Nov. 12-April 2024: EYEWINKERS, TUMBLETURDS, AND CANDLEBUGS: THE ART OF ELIZABETH TALFORD SCOTT
The new exhibition at the Baltimore Museum of Art preserves the artist's legacy, while highlighting her innovative use of fiber. Talford Scott's creations, which incorporate found objects like bones, buttons, shells, and sequins, each possess symbolic narratives. Baltimore Museum of Art, 10 Art Museum Drive.
Nov. 18-19: AND STILL, WE DREAM
Full Circle Dance Company's latest production addresses experiences tied to dreams, from repressed fantasies to aspirations to daydreams. A new work choreographed by the company's artistic director, Donna L. Jacobs, is inspired by the poems of Maryland's beloved late Poet Laureate, Lucille Clifton. Baltimore Theater Project, 45 W. Preston St.
Nov. 24: ABDU ALI
A child of Baltimore, the multi-instrumentalist and DIY scene trailblazer Abdu Ali is headed to the Ottobar. The no-frills concert space and dive in Station North seems fitting for Ali, whose songs embody connectivity and unabashed joy. Ottobar, 2549 N. Howard St.
Dec. 3-March 3, 2024: ETHIOPIA AT THE CROSSROADS
The first major art exhibition in America to examine Ethiopian art in a global context, it features more than 225 objects from The Walters Art Museum's extensive collection, one of the largest outside Ethiopia, plus art on loan including both historical and contemporary works. The Walters Art Museum, 600 N. Charles St.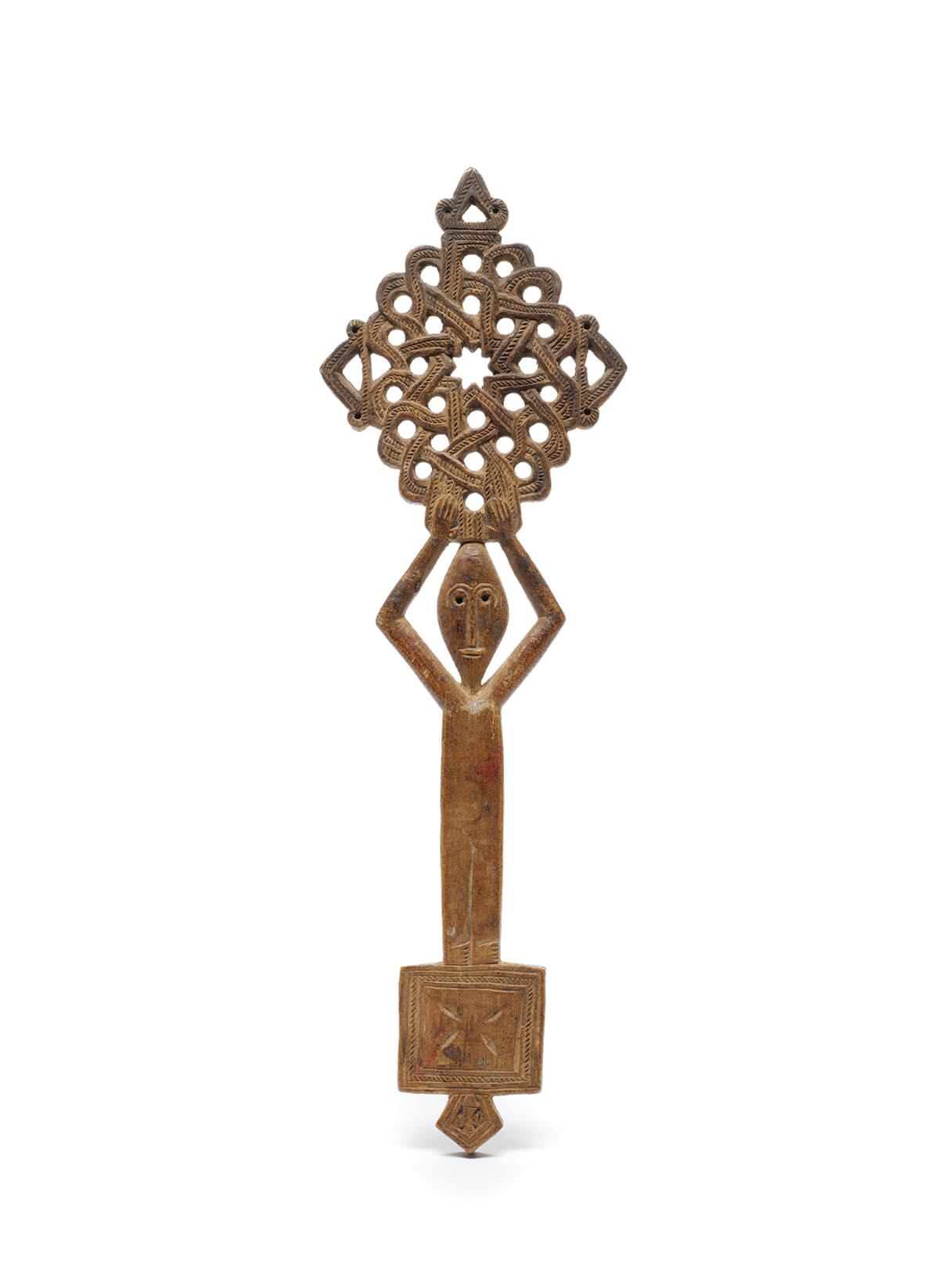 Dec. 3: KALEIDOSCOPE CHAMBER COLLECTIVE
With its U.S. debut, the ensemble of young chamber musicians will perform major quintets from American composers Florence Price and Amy Beach. Comprising a flexible roster of musicians, Kaleidoscope began in 2017 and broadcasts regularly on BBC Radio. Shriver Hall Auditorium, 3400 N. Charles St.
To Dec. 30: THE JIM HENSON EXHIBITION: IMAGINATION UNLIMITED
Courtesy of the Museum of Moving Image, this multi-media exhibition at the Maryland Center for History and Culture honors Hyattsville-raised puppeteer Jim Henson. Among artifacts of Henson's career sit such childhood buddies as Kermit the Frog and Miss Piggy. Maryland Center for History and Culture, 610 Park Ave.