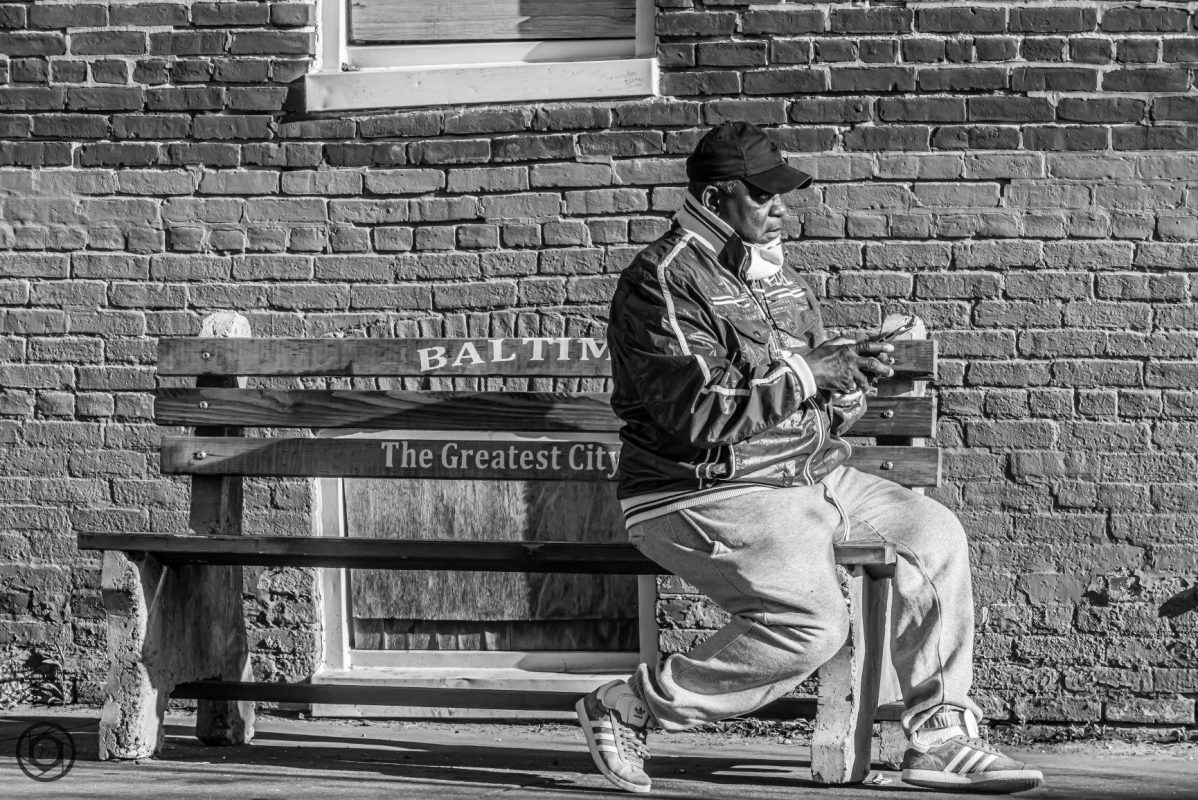 Photography by James Trudeau
James Trudeau has gotten used to a nightly routine of changing his clothes immediately when he arrives home to his family from work. As a phlebotomist and research technician working as a data collector on a COVID-19 study at the Johns Hopkins University, his daily uniform requires a respirator, tear-off gown, multiple pairs of gloves, and many applications of hand sanitizer in between the layers.
"All of these precautions are necessary just to step into a patient's room," Trudeau said in an email. "A patient who may be a mother, father, grandparent, or someone's child. These patients are just like you and me, except they tested positive for COVID-19."
In between being a researcher, husband, and father, Trudeau, also a local photographer, has found time to document the pandemic through the lens of his Nikon D800.
In an effort to capture the emotional disconnect the city is feeling along with the rest of the world right now, Trudeau hit the streets to shoot everything from a deserted Pennsylvania Station to the famous marquee outside Bengies Drive-In Theater in Middle River, which currently advises patrons to avoid crowds and wash their hands.
On the corner of East Monument Street and North Patterson Park Avenue, Trudeau photographed a man named Rudy sitting in his wheelchair wearing a mask. When asked how the pandemic has impacted his everyday life, Rudy, who has been out of work for the last 20 years, said he now has time to simply sit and reflect. "I'm tired of watching the same thing on TV," he said. "I can't watch sports or do anything but wait for this to end."
Until then, Baltimoreans continue to adapt to the new reality of maintaining social distance, wearing protective gear, and, of course, spreading messages of positivity and hope while looking out for their neighbors.
"This new normal is a shock, especially when I initially downplayed the gravity of the virus in my own head, as I am sure others may have," Trudeau says. "Each day I am worried that I will bring home the virus, endangering my family, but I am heartened by the efforts being made at Hopkins and around the world to help keep everyone safe and bring this pandemic to an end."