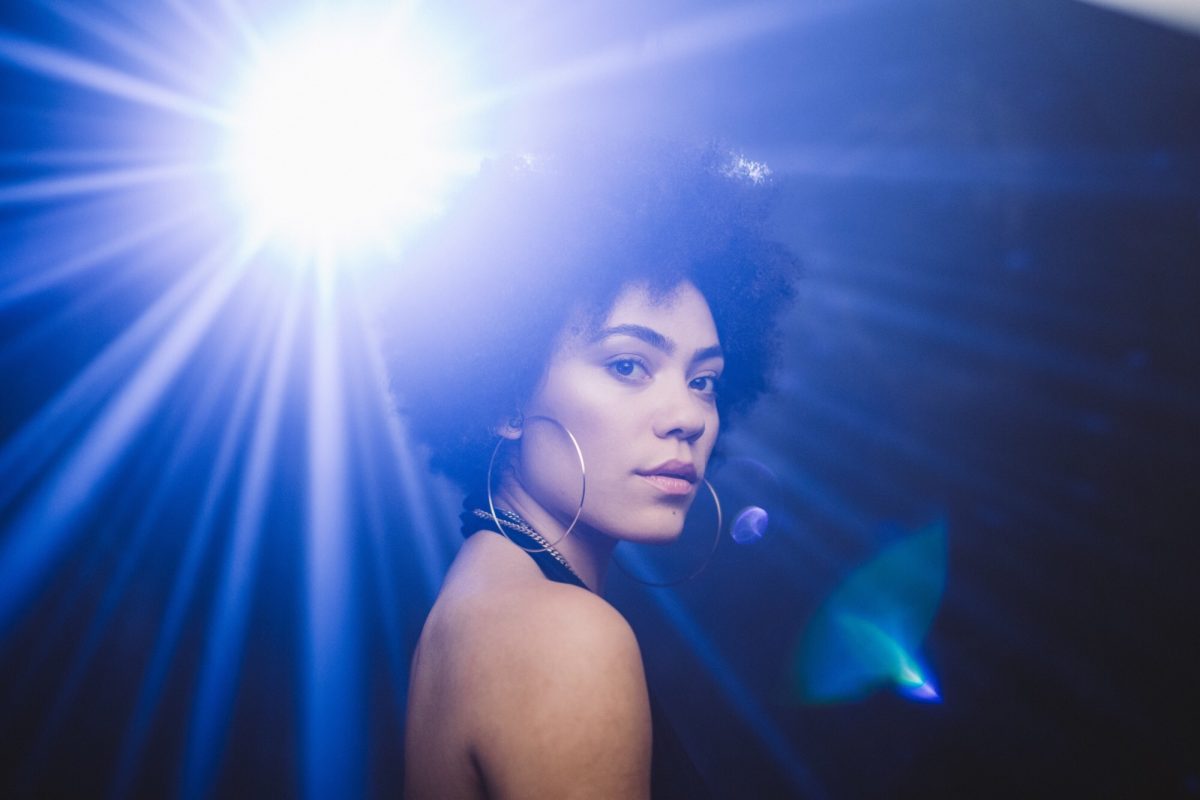 At most concerts, music lovers gather around a stage studded with a medley of guitars, amps, electrical wires, and the many moving parts of a drum kit. But not at Embody—the vocal-only showcase founded by local beatboxer Shodekeh and now hosted by WTMD at their Towson studio.
This Thursday, the show returns to the radio station for the third time with an eclectic lineup that will focus on the theme of "generations." Grammy-nominated singer-songwriter Raul Midón will perform alongside up-and-coming neo-soul singer Madison McFerrin (daughter of the legendary vocalist Bobby McFerrin); Nepalese folk icon Prem Raja Mahat (who also owns Mt. Vernon's House of Nepal and is known as the Bob Dylan of the Himalayas) will team up with India-born, Peabody-trained opera singer Shurmi Dhar; and D.C. jazz singer Akua Allrich will pay tribute to Nina Simone and Miriam Makeba tributes with Shodekeh, who also serves as the evening's host.
"We all have different abilities that will keep us on our toes," says Shodekeh. "There's no saying who will steal the show."
As in past Embody shows, there will be no instruments or effects involved in the performances beyond that of the human voice. "The voice is the most intimate instrument, because we all have one and it literally comes from inside of us," says Sam Sessa, Baltimore music coordinator at WTMD and co-host of Embody. "One of the trickiest things about Embody is just explaining it. A lot of people have never heard of a show like this before."
The closest frame of reference for most music fans is a cappella, but as Shodekeh explains, "It's really not the same. We're pulling from traditions outside of just one technique, or genre, or language. We're using this opportunity to push the boundaries of what the voice can really do . . . It's really a beautiful moment of exploration."
Before finding a home at WTMD three years ago, Embody was founded by Shodekeh as an experimental "lab" series in 2010. Over the years, performances have included some of Baltimore's most talented artists, such as Soul Cannon emcee Eze Jackson, hip-hop powerhouse Joy Postell, Future Islands frontman Samuel T. Herring, and electronic musician Dan Deacon. This week's performance kicks off at 8 p.m. and will also be broadcast live on 89.7 FM.
"I remember after the second Embody Lab we did at the Metro Gallery," says Shodekeh, "I was standing outside, and I saw somebody from the audience say to a friend, 'Oh my god, you just missed it, Embody just finished, it was amazing.' And she said, 'Oh, what was it?' He said, 'It was all voice.' And she goes, 'Oh, like spoken word [poetry]?' And he says, 'No…it was spoken soul.' That to me encapsulate what we look to cultivate with Embody."