Muse of Her People
100 years after her death, Harriet Tubman continues to inspire artists.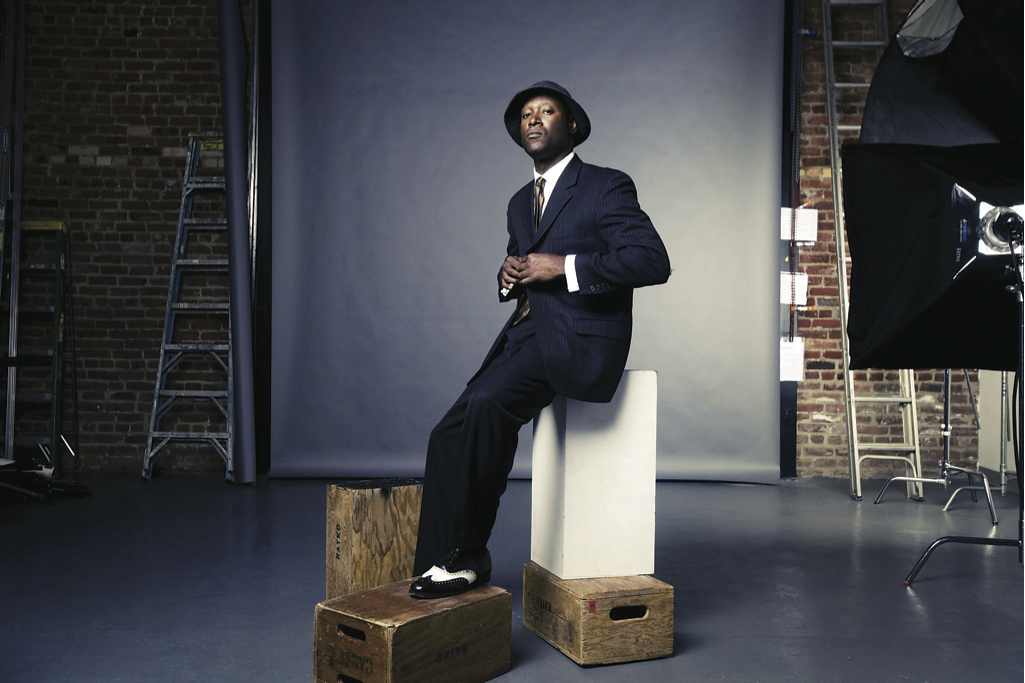 Harriet Tubman left Dorchester County without a trace, covertly returning again and again to shepherd away slaves, so maybe it's appropriate that such an underground legend still casts something of a fleeting image in her native region. There are, in fact, no elaborate memorials to Tubman in Dorchester, just a storefront museum in downtown Cambridge, a mural off Route 50 near the Food Lion, and a historic marker outside of town. If you turn off Route 50 onto Bucktown Road and drive the winding two-lane past the Bay Country Trailer Park and the old barrel factory near Indian Bone Road, you'll come to the marker. Erected at the edge of a field surrounded by forest, it reads, "The 'Moses of her people,' Harriet Tubman of the Bucktown District found freedom for herself and some three hundred other slaves whom she led north. In the Civil War she served the Union Army as a nurse, scout and spy."
It's simple and dignified, and on a blustery day, two tourists from Western Massachusetts—Jonathan (who declined to give his last name) and his young son, Steven—stand before it. Returning from a trip to Chincoteague, Jonathan wanted to show Steven the birthplace of "a true American hero" and pulled off the highway. "I'm a little disappointed there isn't more here, more to celebrate her," he says. "But the landscape is amazing and gives you a sense of what she had to endure. I might get some good material out of it."
Asked to elaborate, he explains he's a folk-singer who has long admired Woody Guthrie's "Harriet Tubman's Ballad," a fact confirmed by Steven's head nod and slight eye roll. "She inspired a lot of people," says Jonathan, before snapping a few photos with his phone and departing.
Tubman, who passed away 100 years ago, inspired many people, especially creative types. Her role as an artistic muse is an enduring, but often overlooked, aspect of her legacy, and she's probably inspired more art than any other Marylander.
The amount of Tubman-related art is staggering. It includes paintings by Jacob Lawrence, numerous statues and sculptures, writings by poet Langston Hughes and novelist James McBride, and a wide array of music by jazz titans John Coltrane and Wynton Marsalis, country rockers The Long Ryders, composers Christian Wolff and Nkeiru Okoye, and folk/children's duo Cathy Fink and Marcy Marxer. Tubman also gets shout-outs in songs by Janelle Monae, Stevie Wonder, Ice Cube, and Rah Digga (the self-described "Harriet Tubman of hip-hop"), and there's even a Brooklyn-based experimental jazz band named after her.
Michelle Wilkinson, director of collections and exhibitions at the Reginald F. Lewis Museum of Maryland African-American History and Culture, thinks she knows why. "I wonder if Harriet Tubman resonates with so many artists because she was able to manifest her vision of freedom," says Wilkinson. "Her life is a guiding light to those seeking a way forward."
"She is a symbol of a way of thinking and a way of being," says Melvin Gibbs, bassist in Harriet Tubman: the band. "There are so many levels you can grab onto when you're dealing with who she was—like the fact that she wasn't a military figure. It's like your grandmother made you free, and that resonates in a whole different way."
Jazz musician Marcus Shelby first learned about Tubman when his mother gave him a copy of Sarah Bradford's book, Harriet Tubman: The Moses of Her People. It made a huge impression on Shelby, who was born in Alaska and raised in California. "Growing up in the 1970s, I didn't hear many stories with black superheroes," he says. "She was a black superhero to me."
Years later, he came across Kate Clifford Larson's biography of Tubman, Bound for the Promised Land, while browsing at Borders and found it "wildly inspiring." By that time, he had attended Cal Arts and established himself in the San Francisco jazz scene. He started researching Tubman's life and, in 2006, made a pilgrimage to Dorchester County, where he took note of "the different land, different earth, and different air. The people have a different rhythm, a slower pace, and that affects how they walk and talk."
He later learned about Tubman singing spirituals and work songs and connected her to a lineage that includes Bessie Smith, Billie Holiday, and Nina Simone. He then translated those observations into rhythms and melodies and incorporated them into a jazz oratorio he wrote for Tubman. Released as a two-CD set, it's a sprawling and swinging history lesson infused with gospel, blues, and jazz. Shelby performed it at the San Francisco Jazz Festival, and he'll perform selections from it in Cambridge on March 10. "It's all about the pursuit of freedom and being able to express yourself," he says. "Harriet Tubman represents the best of us."
Composer James Lee III feels similarly. Lee wrote "Chuphshah! Harriet's Drive to Canaan," an orchestral piece performed by the BSO in 2011. The year before, the Morgan State University professor visited Dorchester to "gather impressions" for the piece. He came away with deep appreciation for Tubman's "steadfast determination," a sentiment echoed by members of the Tubman band.
"Once you signed on to her mission, there was no turning back," says Melvin Gibbs. "There's no Plan B when you're dealing with Harriet Tubman. You're either gonna be free, or you're gonna be free. Those are your options."
"Her spirit wasn't broken," says drummer J.T. Lewis, "and we try to emulate that."
"It makes you think about the type of person who accomplished all she did," says guitarist Brandon Ross. "Many of us accept the historical narrative of her life without really connecting to the visceral details, about what was actually involved."
Mark Priest strives to reflect those details in his paintings, which, for years, have focused on Tubman, slave life, and the Underground Railroad. The Louisville-based artist, who is exhibiting his paintings this month in Denton (which was a stop along the Underground Railroad), says he wanted to show all the "tugging and heaving, hoisting and dragging" and "depict the mental, emotional, and physical" strain experienced by Tubman and others.
Like Shelby and Lee, Priest also made the pilgrimage to Dorchester, where he perused historical documents, heard Tubman stories from locals, and kayaked through marshland. His Tubman series shows her, in addition to leading escaped slaves, working on a timber crew, trapping muskrats, and being struck in the head by an irate overseer. There's also a piece portraying the frequent "sleeping spells" Tubman suffered as a result of that head injury.
When Priest speaks of Tubman, he sounds, at times, like he could be talking about a dedicated artist, a painter like himself or a musician such as Marcus Shelby. "The life Tubman chose was one of uncertainty," he says. "Still, she carried on undaunted."