The List: March 2022
Mark your calendar for these upcoming events.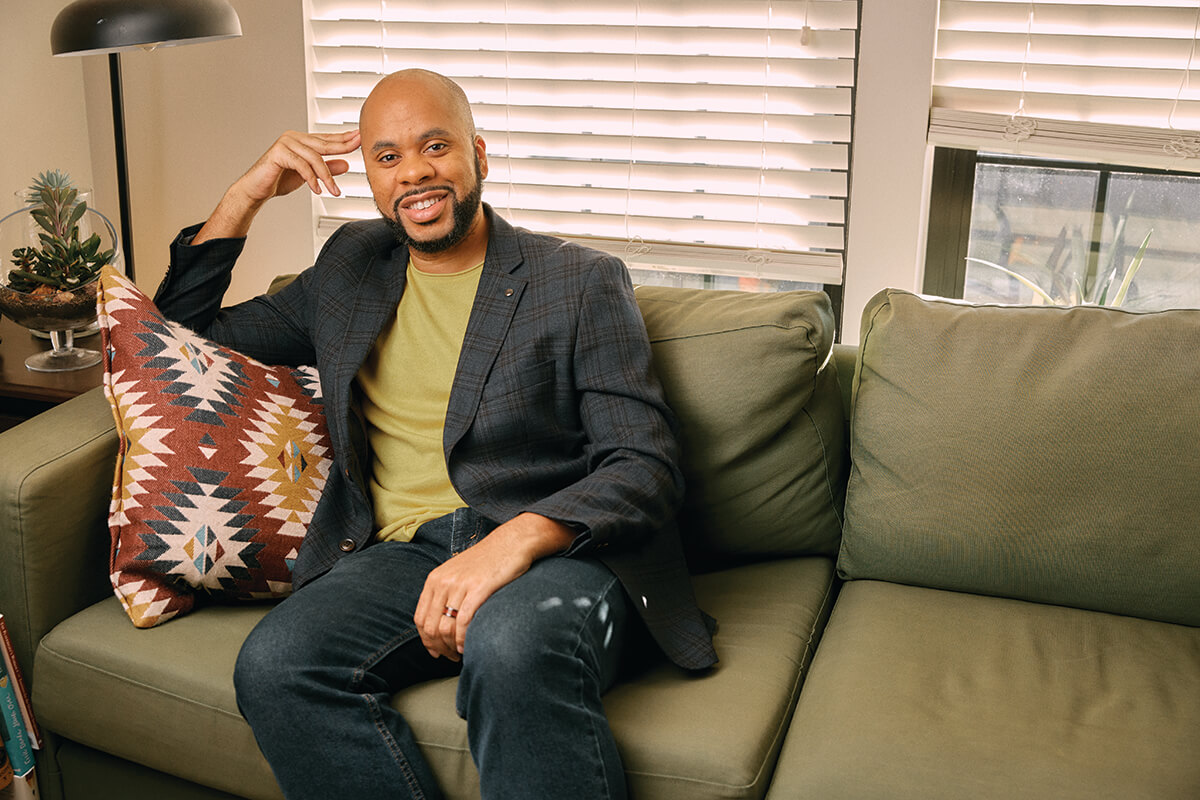 3/17-4/10: THE FOLKS AT HOME
All in the Family. Sanford and Son. The Jeffersons. Maude. Mary Hartman, Mary Hartman. The Facts of Life. So much of pop culture in the 1970s was thanks in part to television writer and producer Norman Lear, who will turn 100 this year. This month at Center Stage, the sitcom legend's work will be the inspiration for The Folks at Home, created by award-winning local playwright R. Eric Thomas and directed by New York-based playwright Stevie Walker-Webb.
The story follows Roger and Brandon, an interracial couple sharing one home in South Baltimore with each of their respective sets of parents. What could possibly go wrong with this arrangement, you might ask? A lot. All in all, their quirky, modern family—and presumably, their laugh-track-worthy antics—should provide an ample dose of entertainment.
3/1-11: INFLUENTIAL WOMEN BOOKMARKS
In honor of Women's History Month (and thanks to Enoch Pratt), bookworms can flag their dog-eared pages with the faces of iconic female figures such as Helen Keller and Michelle Obama. Take your pick when you visit the library's Reisterstown Road branch. Enoch Pratt Free Library. 10 a.m.
3/2: LUNDÚ
Bonded by a passion for their hometown, Arequipa in southwestern Peru, the seven-member chamber group is set to bring a genre-swapping night of song to Highlandtown. Creative Alliance. 7:30 p.m. $8-10. 
3/2: NATION OF LANGUAGE
High praise among the likes of cultural gatekeeping mags including Pitchfork make this indie group, which plans to shake the Ottobar stage, an act to keep an eye out for. The Ottobar. 7 p.m. $15. 
3/3: BRITISH INVASION: LIVE ON STAGE
A cultural phenomenon that started off across the pond is headed to the Hippodrome to bring the retro sounds of major acts like Dusty Springfield and the Dave Clark Five to the stage. Hippodrome Theater. 7 p.m. $45-109.
3/3: GULLY BOYS
With their range of grungy, angst-embellished anthems such as "Neopet Graveyard," we can all but guarantee that this girl group will raise some hell at Metro Gallery. The Metro Gallery. 7 p.m. $15.
3/4: KAT VON D
Before she was a TV-famous tattoo artist, this hardcore headliner played piano. But don't expect an instrumental ballad. Von D is set to sweep Baltimore Soundstage with synth bangers when she steps up to the mic. Baltimore Soundstage. 8 p.m. $25-33.
3/4: LAKECIA BENJAMIN AND PURSUANCE
At Creative Alliance, the saxophonist pays homage to John and Alice Coltrane with tracks from her latest album. Creative Alliance. 8 p.m. $19-22. 
3/5-13: SPRING MARYLAND HOME AND GARDEN SHOW
This annual spring showcase makes its way back to Timonium for two whole weeks, with everything from local crafts and landscape tools to free bouquets. Maryland State Fairgrounds. Times vary. $3-12.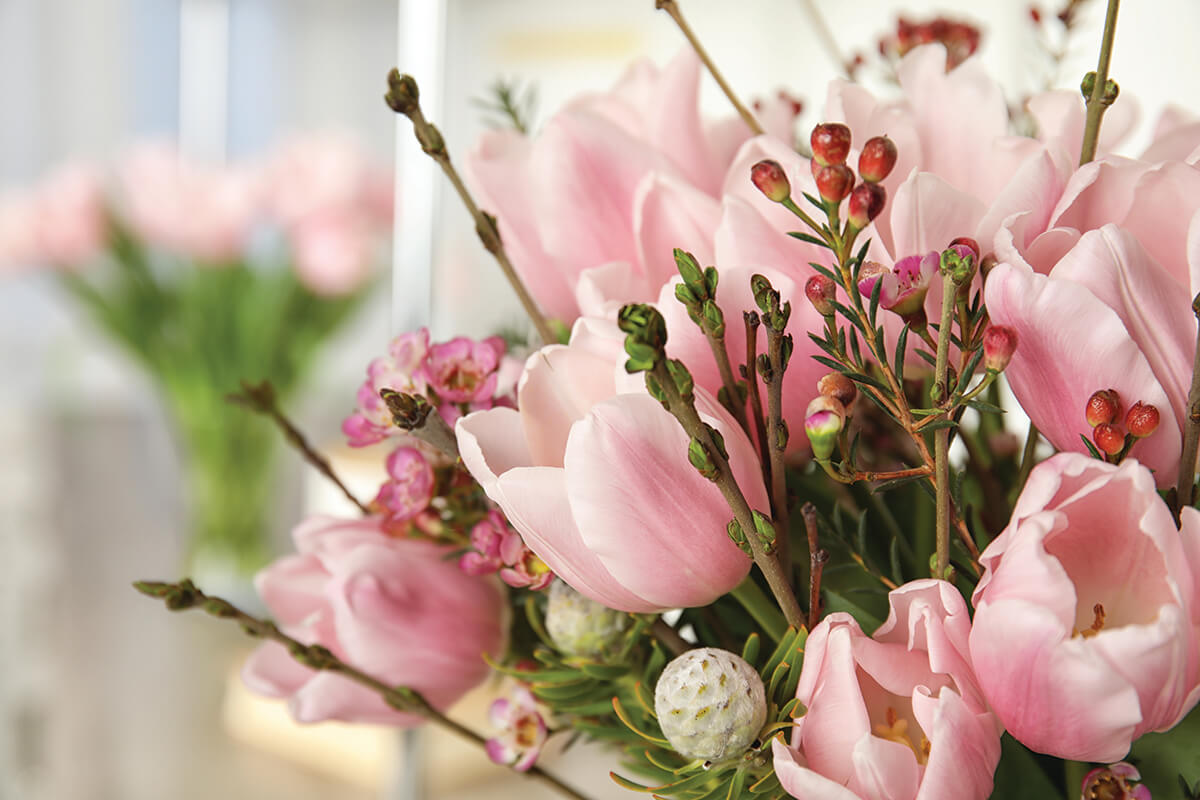 3/4: SUNFLOWER BEAN AND BARRIE
The indie-rocking trio and the dream pop singer-songwriter are set to take their talents to Charles Village for one night. The Ottobar. 8 p.m. $16.
3/5: WINTER SHOP SMALL WAREHOUSE SALE
At Green Spring Station, score big deals when you purchase small from brands including Sassanova, Girlhero, and more. Green Spring Station. 10 a.m.-4 p.m.
3/5: WOMEN IN JAZZ
This online show hosted by the Enoch Pratt, featuring prolific Florida flutist Galen Abdur-Razzaq, takes a look at the uphill battle of the women who have shaped jazz history. Enoch Pratt Free Library. 2 p.m.
3/5: WORKING WOMEN ON THE RAILS
Learn all about the heroines who helped to run the nation's oldest railroad with this tour held at the West Pratt Street museum. B&O Railroad Museum. 11 a.m. $12-20.
3/9: DIY JEWISH FOLK ART WORKSHOP: PAPERCUTS
Tune in as the Lloyd Street museum's artist-in-residence, Naomi Rose Weintraub, dives into the history of Jewish paper cutting. As you learn about this scintillating folk art, you'll also get tips on how to make your own. Jewish Museum of Maryland. 7:30 p.m. Price TBD. 
3/9: VIRTUAL ARTIST STUDIO TOUR WITH ARTHUR LOPEZ
By way of your computer, take a trip to sunny Santa Fe to tour the AVAM- featured artist's studio and home. American Visionary Art Museum. 7:30 p.m. Price TBD. 
3/10: DR. SKETCHY'S ANTI ART SCHOOL
At the Highlandtown arts venue, sip cocktails and win sweet prizes with artists of all levels as you flaunt your drawing chops (be sure to bring your own sketch paper and utensils). Creative Alliance. 7 p.m. $10-12. 
3/10: JABARI ASIM
"All of us have two tongues. The first is for them…The second is for us." Learn more about the line that opens Asim's novel, Yonder, when the St. Louis-born author gives a talk at Enoch Pratt. Enoch Pratt Free Library. 7 p.m.
3/11: ROOTED WISDOM
Presented by Adkins Arboretum, in conjunction with the Harriet Tubman Underground Railroad State Park and Visitor Center, the 25-minute documentary (set to mark the bicentennial of Tubman's birth) explores the role that nature played in helping the enslaved navigate the path Tubman forged to freedom. Adkins Arboretum. 7 p.m. Free.
TO 3/12: IS EDWARD SNOWDEN SINGLE?
Kate Cortesi's sweet and side-splitting production follows "smart," "hot," and "talented" best friends Mimi and April. When Mimi is presented with an existential roadblock, what will happen to the duo's life of youthful freedom? Single Carrot Theater. Times vary. $15-75.
3/12: GIRL IN RED
The bedroom-pop sensation, known for anthems like "I Wanna Be Your Girlfriend," heads to Rams Head Live, joined by indie pop's new "it girl," Holly Humberstone. Rams Head Live. 8 p.m. $25. 
3/12: THE NEW ARISTOCRATS
If you've never seen the clip in which the late Bob Saget tries to tell this 10-plus minute filthy joke, you're in for quite a shocker. At the Ottobar, tune in as local funnyman Mike Quindlen (and a handful of amusing acts) attempt to do it justice. The Ottobar. 7 p.m. $10. 
3/12: WTMD'S SATURDAY MORNING TUNES
The Towson radio station's family-friendly concerts return indoors, with a special performance at the B&O Railroad Museum, plus characters from Disney's Frozen movies onsite to perform songs. B&O Railroad Museum. 10 a.m. Price TBD. 
3/12: THE UNFINISHED REVOLUTION
At the Park Ave. tourist destination, learners of all ages can explore Revolutionary War-era Maryland through interactive fixtures and a scavenger hunt. Maryland Center for History and Culture. Wed.-Sat. 10 a.m.-5 p.m. Free-$9. 
3/13: ST. PATRICK'S DAY SHAMROCK 5K
This long-held downtown tradition paints Charm City in a sea of green that starts on Charles and Mulberry and winds its way to Jackson Street. Under Armour. 1-4 p.m. $45.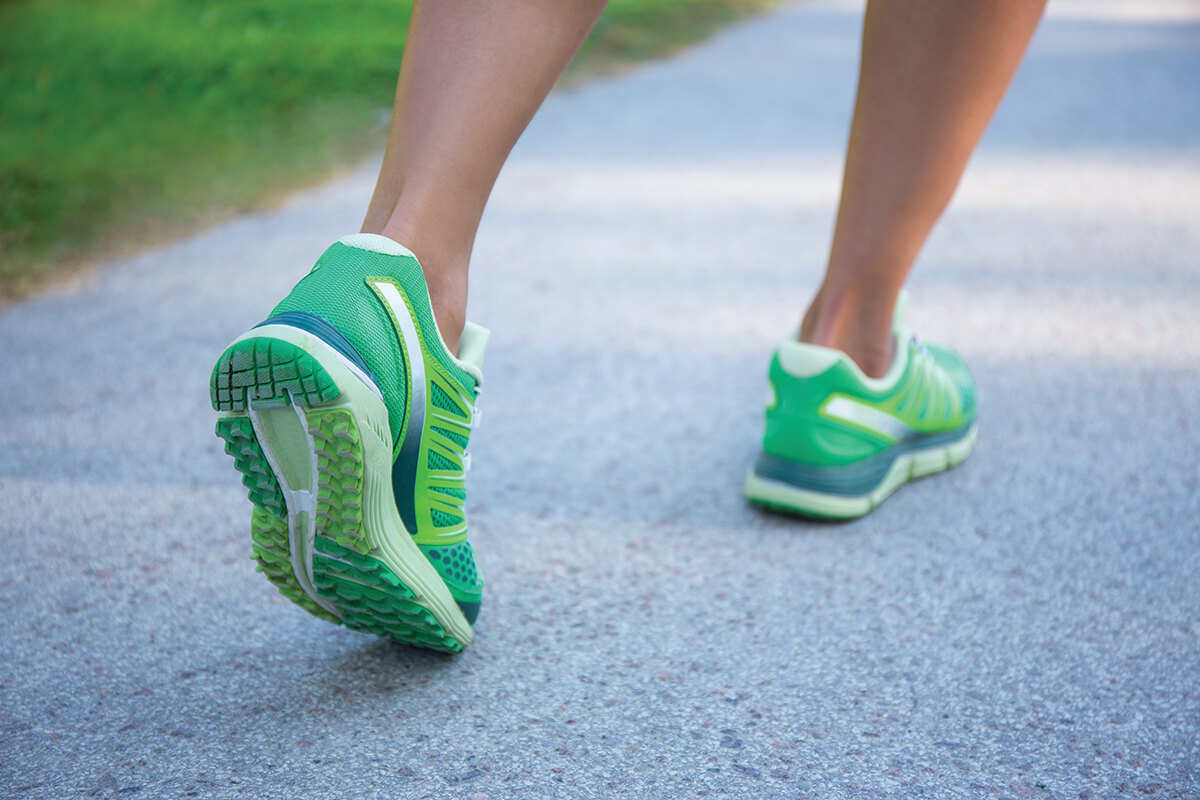 3/15-20: DEAR EVAN HANSEN
The New York Times described this Grammy-winning story of a troubled high school senior as "gut-punching" and "breathtaking." See why when it ignites the Hippodrome with a score by Benj Pasek and Justin Paul (the duo behind La La Land and The Greatest Showman). Hippodrome Theater. Times and prices vary.
3/16: FUN & FACTS IN THE FOREST WITH LULU DELACRE
This year's season of the National Aquarium's "Read to Reef Book Club" kicks off with a class led by the children's author via Zoom. Join Delacre as she reads from her upcoming book and helps kiddos make a special nature craft. National Aquarium and Enoch Pratt Free Library. 6 p.m.
3/16: HIGH TIDE IN DORCHESTER
The in-depth documentary, available for viewing at the Maryland Center for History and Culture, explores the toll that climate change has taken on the low and marshy Chesapeake Bay county, which is Maryland's fourth largest—but for how long? Maryland Center for History and Culture. 6 p.m.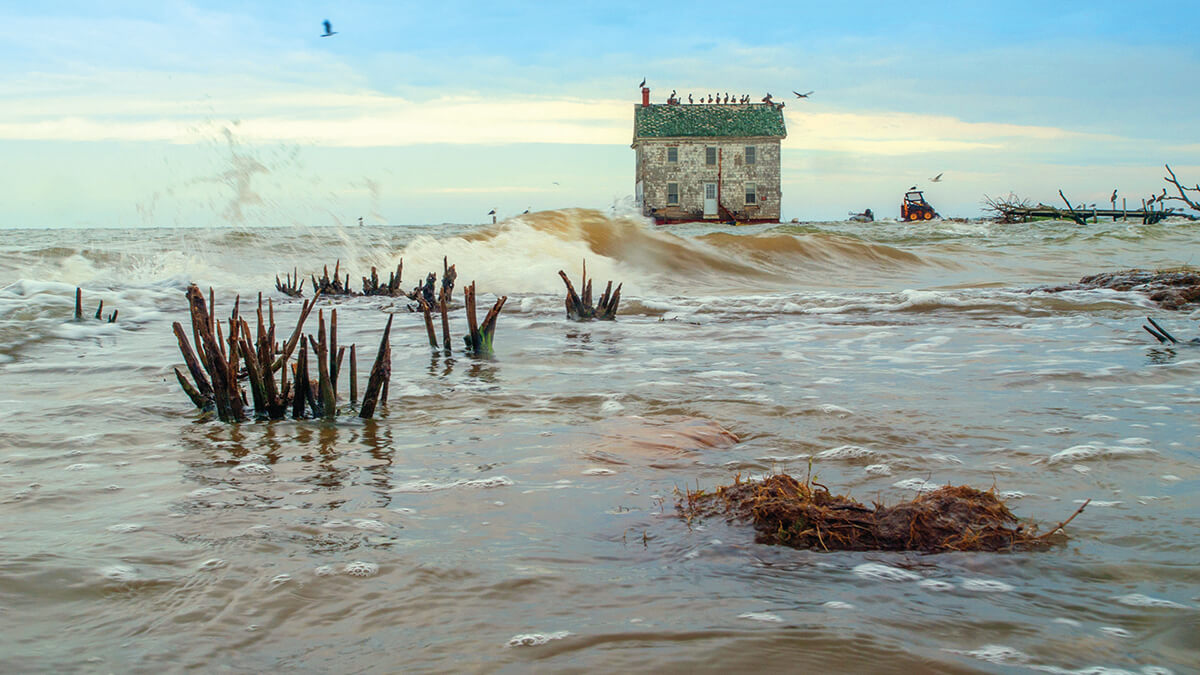 TO 3/17: ST. PATRICK'S DAY FESTIVITIES AT GUINNESS
All month leading up to the big day, enjoy live music, special menus, and exclusive beer releases on the Halethorpe taproom's lawn, which will transform to become a lush and verdant Irish village. Guinness Open Gate Brewery. Times vary. 
3/17: CHARM CITY BLUEGRASS PRESENTS: ARMCHAIR BOOGIE
The bluegrass, folk, and funk group from Wisconsin takes The 8×10 alongside acts including Schu and the Souls. The 8×10. 7 p.m. $16. 
3/17: CONTINUOUS LINE: ERNEST SHAW
Using everything from oil sticks and paint to colored pencil, Baltimore-born artist Ernest Shaw examines African tradition and diaspora (as seen in the U.S.) with this new, solo exhibition. Top of the World Observation Gallery. Times vary. Free-$8. 
3/19: 10TH ANNUAL OYSTER ROAST AND SOCK BURNING EVENT
This peculiar (but much-beloved) tradition, in which foot garments go up in flames, takes place during the spring equinox to usher in Annapolis' boating season. Annapolis Maritime Museum & Park. 12-4 p.m. $10-95.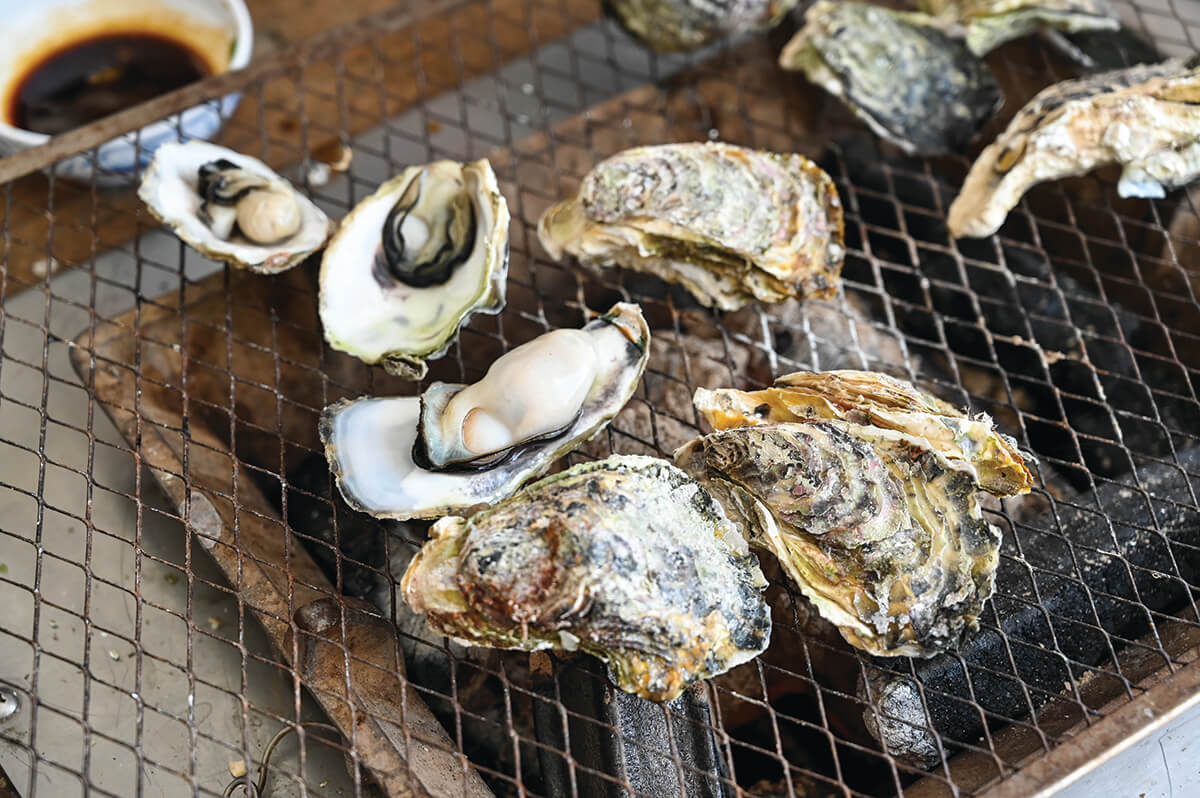 3/19: JOEY HARKUM BAND
The Baltimore-based Pasadena frontman and his namesake group electrify E. Cross St. with the help of guest Mike Pinto. The 8×10. 8 p.m. $18. 
3/23: SOCCER MOMMY
Indie darling Sophie Allison's cathartic, surf-tinged tunes are sure to make a splash at Rams Head Live. Rams Head Live. 8 p.m. $25. 
3/25: MARYLAND DAY AT THB
Celebrate the Old Line State and its iconic, flashy flag with multicolored bagels at the Towson breakfast franchise. THB Bagelry and Deli. Various locations, times, and prices. 
TO 3/27: THADDEUS MOSLEY: FOREST
Explore the works of Pittsburgh sculptor Thaddeus Mosley, whose abstract wooden innovations helped to cement the 95-year-old's status as the "keeper of old trees." The Baltimore Museum of Art. Wed.-Sun. 10 a.m.-5 p.m. Free. 
3/27: BALTIMORE MIMOSA CRAWL
With endless rounds of sparkling sips (and brunch to boot), this boozy downtown crawl contains the stuff of Sunday dreams. Power Plant Live. 11 a.m. $14-44. 
TO 4/3: ALL DUE RESPECT
Projection mapping, woodblock print panels, furniture, and other unconventional mediums are utilized by four local female artists to showcase the beauty behind individuality and the cycles of life. The Baltimore Museum of Art. Wed.-Sun. 10 a.m.-5 p.m. Free. 
TO 5/8: MICKALENE THOMAS: A MOMENT'S PLEASURE
The BMA's East Lobby will transform to reflect the lauded New Jersey painter's trademark essence in a series of displays in what is said to be her most expansive commission. The Baltimore Museum of Art. Wed.-Sun. 10 a.m.-5 p.m. Free. 
TO 6/1: INTIMATE EXPRESSIONS: PERSONAL DIARIES OF MARYLAND LIFE
Viewers can get a glimpse into the lives of people throughout pivotal parts of the state's history in this showing of personal diaries. Maryland Center for History and Culture. Wed.-Sat. 10 a.m.-5 p.m. Free-$9. 
TO 7/30: LOSING WINTER
Through a range of photographs, this exhibition portrays Marylanders' re ections on past winter seasons. As the state's climate changes, their recollections detail a sense of personal loss. Maryland Center for History and Culture. Wed.-Sat. 10 a.m.-3 p.m. Free-$9.
TO 8/7: MAJOLICA MANIA
Hackerman House plays host to 300-plus informative homages to the luminous, glazed objects—and their lavish, bygone heyday—with this walk-through exhibition. The Walters Art Museum. Wed.-Sun. 10 a.m.-5 p.m. Free.
TO FALL: THE SCIENCE & MYSTERY OF SLEEP
In AVAM's third floor gallery exhibition, a compilation of all the latest sleep-related scientific research mingles with three artist-made visionary bedrooms. American Visionary Art Museum. Wed.-Sun., 10 a.m.-5 p.m. Free-$15.95. 
TO 9/4: HEALING AND THE ART OF COMPASSION (AND THE LACK THEREOF!)
Upon retirement, AVAM founder Rebecca Hoffberger curates her last exhibition, where visionary artists explore the symbiotic relationship between the twin powers of healing and compassion. American Visionary Art Museum. Wed.-Sun. 10 a.m.-5 p.m. Free-$15.95. 
TO 9/30: FLICKERING TREASURES
In a now-and-then showcase, this exhibit delves into Maryland's historic movie theaters. Maryland Center for History and Culture. Wed.-Sat. 10 a.m.-5 p.m. Free-$9. 
TO 9/30: WILD AND UNTAMED: DUNTON'S DISCOVERY OF THE BALTIMORE ALBUM QUILTS
This selection of revered Baltimore album quilts introduces visitors to Dr. William Rush Dunton, known by many as the father of occupational therapy, as well as one of the first inductees to the Quilters Hall of Fame. Maryland Center for History and Culture. Wed.-Sat. 10 a.m.-5 p.m. Free-$9. 
TO 3/2024: ESTHER AND THE DREAM OF ONE LOVING HUMAN FAMILY
The testimonial embroideries from Holocaust survivor Esther Nisenthal Krinitz reflect her experiences alongside works by other genocide survivors. American Visionary Art Museum. Wed.-Sun. 10 a.m.-5 p.m. Free-$15.95.