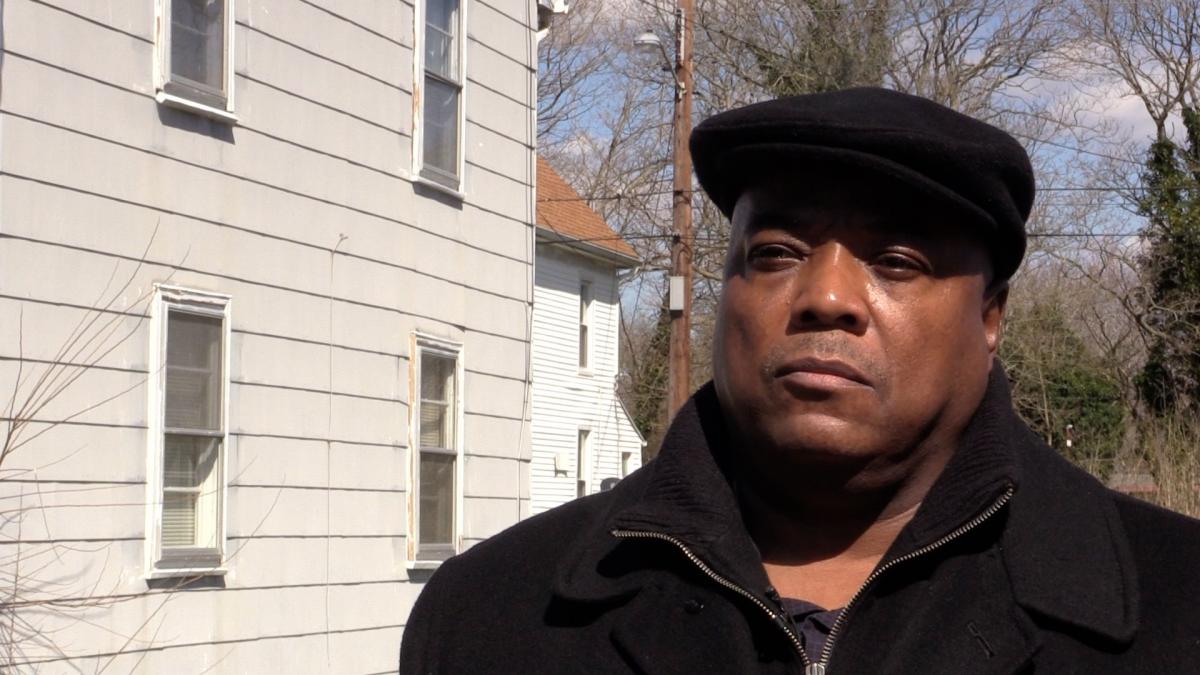 Film explores the controversial firing of Pocomoke City's first Black police chief—former Baltimore homicide detective Kelvin Sewell (pictured.) —Stephen Janis
The Friendliest Town, a full-length documentary directed and produced by Real News journalists Stephen Janis and Taya Graham, is the culmination of five years of diligent reporting around the controversial firing of Pocomoke City's first Black police chief—former Baltimore homicide detective Kelvin Sewell.
Janis and Graham made some 40-plus trips to the Eastern Shore to chronicle Sewell's dismissal, which led to criminal charges and lawsuits, and eventually concluded with the town placed under a federal consent decree because of biased employment and policing practices.
Along the way, Janis and Graham began following the emerging activism of the town's African-American community, which sprang from the dispute over Sewell's abrupt dismissal.
Released nationally Jan. 19, the documentary cracked the iTunes Top 200 list. It's also available on Blu-ray via Amazon. Recently, we asked director Stephen Janis about the film.
You've known Kelvin Sewell since your days covering the Baltimore police department for the Baltimore Examiner and wrote a previous book together on crime in the city, Why Do We Kill: The Pathology of Murder in Baltimore. Initially, what did you think when he retired from the BPD and took over as Pocomoke City's police chief?
I was happy for him. When he retired, he was deeply troubled by the divide between residents and the Baltimore Police Department. It was clear moving to Pocomoke provided the opportunity he had sought to implement community-style policing. It seemed like the perfect fit.
When did you realize Sewell was being targeted—accused of a crime—by white political leaders, for what appeared to be his refusal to kowtow to their demands to fire a Black officer who'd filed an EEOC complaint?
After Kelvin filed his discrimination lawsuit, there were rumors that investigators from the state prosecutor's office were combing through Pocomoke looking for something to charge him with. But it didn't really sink in until I spoke with a resident who had been questioned by them several times regarding Kelvin dating back to 2012. And when she told me they'd hinted if she cooperated it might help her in a case of drug charges she was facing, I realized this was serious stuff. 
"The firing of Kelvin exposed injustice that had simply been ignored."
One white woman in the documentary says she always considered Pocomoke City a kind of "Mayberry." The Friendliest Town reveals something else.
I think it reveals there is painful history in Pocomoke that has not been subject to either truth or reconciliation. The firing of Kelvin exposed injustice that had simply been ignored. As the community fought back, we witnessed that past colliding with a present, which belied the idea that the town was some sort of idyllic, placid Mayberry-like ideal. In retrospect, the images of Mayberry's halcyon days transmitted to our televisions were distinctly lacking Black characters, if memory serves.
If there's something heartening in the film, it's the political activism of Pocomoke City's historically discriminated-against Black community. Ultimately, it leads to both personal and significant political change.
One of the reasons Taya and I traveled so many times to Pocomoke was that the firing of Kelvin was really just the beginning of the story.  A group of his supporters started Citizens for a Better Pocomoke and began attending city council meetings, organizing voters, and backing candidates. It was democracy in action seeking real change, and it was really a privilege to witness it unfold.
At one point in the film, Taya, your wife and project partner, says that, as a Black woman from Baltimore, she recognizes the history of segregation and discrimination underneath this story. What similarities or analogies did you come to understand?
I felt that many of the issues I had reported on involving policing and race were similar in that the African-American community has a healthy skepticism of the criminal justice system borne out of a nearly epigenetic sense of history, injustice, and self-preservation. I saw a microcosm of the problems of my own city of Baltimore being played out in this small town. The difference was that this faith-based and tight-knit community had an officer who respected and protected them, and they were willing to peacefully fight to keep this new approach to public safety.
"I saw a microcosm of the problems of my own city of Baltimore being played out in this small town."
Were used to seeing confrontations around race and policing in big cities. But what do you think the story you document says about race and policing in small-town America?
I think it reveals how pivotal American policing has become. It consumes a disproportionate share of the budget in both cities like Baltimore and in Pocomoke. Therefore, it has outsized an often unacknowledged influence on the political process, a fact that became even more evident in Pocomoke as the story unfolded.
What do you think the film reveals about race and the criminal justice system?
That it is undeniably a tool for political repression, social boundary enforcement, and a means to retaliate against those who speak out against it or criticize its clear racial bias. Clearly law enforcement has a built-in mechanism to fight reform: retaliation.
Sewell has landed on his feet as an investigator in the Baltimore City State's Attorney's Office. Obviously, you and Taya formed some friendships in the community. Maybe some enemies? Are you still in touch with anyone there? What's been the response to the documentary in Pocomoke City?
We keep in touch with almost all the people who comprise the core of the film. So far, they've told us they like the end result. It's hard to describe the relationship we built with the people of Pocomoke. For five years, they invited us into their homes, their churches, their lives, and community despite the fight for equity and accountability that was painful for everyone. In many ways, they feel like family to us.