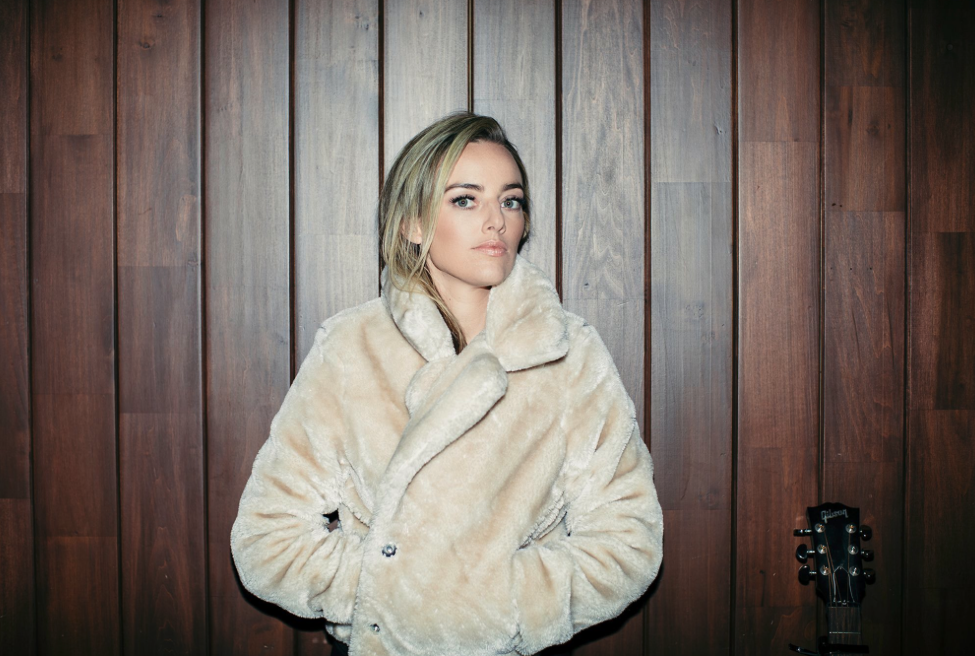 Facebook
In this next iteration of The Big Baltimore Playlist, we found five local songs we can't get enough of, ranging from star-quality country music and jazzy R&B to experimental instrumentals with a touch of spoken-word poetry. Check back each month for new top songs of the moment, and follow our Spotify playlist as we continue to build a soundtrack for our city. 
---
"Not That Into You" by Emma White
It's not often that a Baltimore singer makes it big in Nashville. For starters, we're just barely below the Mason-Dixon line, and our music scene is better known for its bluegrass roots, hip-hop heritage, and DIY devotees than its country stars. But Towson native Emma White has changed all that, with her pop leanings and stellar pipes leading her to be dubbed one of the "10 New Country Artists You Need to Know," according to Rolling Stone magazine. White breaks the mold of heartbroken love songs and odes to Mr. Right with this righteous number about skipping games and not settling for anything less than what she wants. With fresh vocals, original lyrics, and hearty acoustic strums, she has all the trappings of a future—though all her own—T. Swift.
"Stay On It" by Horse Lords
We're a few months behind on Horse Lords' latest Mixtape IV, out this past May, but when we finally heard this compelling number, we were completely mesmerized. The experimental quartet takes their instrumental grooves to a new level with this adaptation of "Stay On It," created by composer Julius Eastman in 1973. With its original political undertones and brazen departure from the mainstream, this homage couldn't be timelier, and Horse Lords carries on those same themes as it transforms Eastman's minimalist layering of vibes, strings, and brass into a sax-funked, festive dance number. Moving from syncopated rhythms to a beautifully dissonant chaos, it questions the norms and rethinks the very nature of sound. Best of all is the introduction, as Eastman's program notes are turned into spoken-word poetry by the one and only Abdu Ali.
"Gut It to the Studs" by Letitia VanSant
It's been five years since we've heard new music by Baltimore's Americana darling, Letitia VanSant, and boy are we glad she's back. The folk singer-songwriter returns with a full-length follow-up album (out February) that quietly rivals her already accomplished debut. On this rich single, VanSant announces a sort of rebirth—having quit her job to become a full-time musician, watching the world and her city change along the way. This title track uses her trademark harmonies, heartfelt storytelling, and authentic acoustic sound to start over, to reemerge with fresh eyes, to expose and embrace her truest self. It arrives just in time for the New Year, reminding us to do the same—gut it to the studs—while showcasing how the tumultuous times of 2017 have led to the creation of some pretty great art. 
"FreKweency" by MovaKween
One of the smoothest voices to come out of the woodwork this year is that of MovaKween. The local singer-songwriter has just released her first full-length debut, featuring this infectious single. The slow jam doubles as a freestyle jazz number, with MovaKween's voice swinging between cooing neo-soulful lows and urgent hip-hop highs. In the vein of Erykah Badu or Jill Scott, she uses her honey-coated vocals and sharp rhymes to tackle larger topics, like the importance of female empowerment, creative freedom, and feel-good vibrations for the hardship-riddled city of Baltimore. Mark her down as an artist to watch. 
"Spiral/Wave Is Not the Water" by Wye Oak
Wye Oak might no longer live here full time, but they'll always be a Baltimore band to us. The indie duo came home for the Ottobar's 20th birthday this fall, and lead singer Jenn Wasner's solo Flock of Dimes show before that. And who could forget their performance at BSO Pulse. (We know we never will.) It's been a long year since their last album, Tween, but the band now gives us a possible sneak peek of its upcoming record with this new double release. Sure, they're essentially two separate songs, but they compliment each other like no one might have guessed in the five years between their creations. "Spiral," circa 2012, is a rolling, chord-running number that stems from the band's early days—back when they first started adding electronic touches to their rock-forward sound—while "Wave Is Not the Water" is a song of 2017: blossoming, powerful, introspective. If it's any indication of what's to come, we can't wait for 2018.