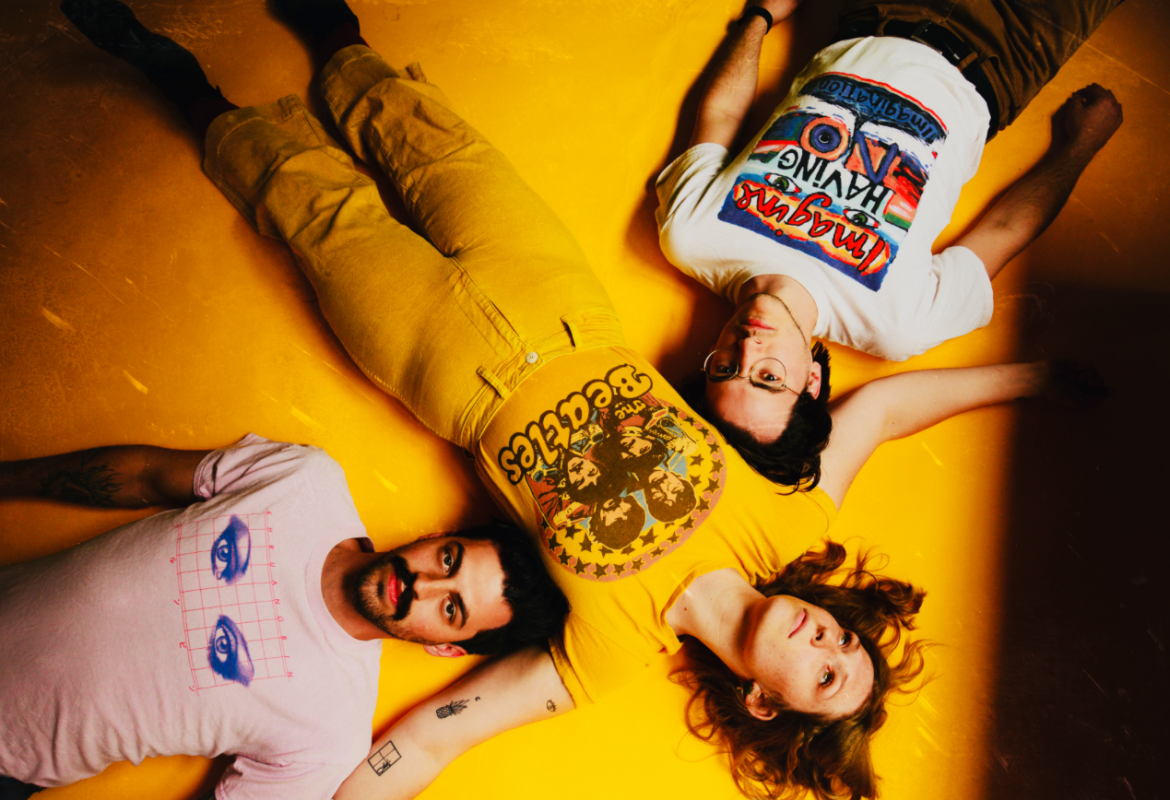 Shervin Lainez
Before making her name in Nashville, Harford County native Liz Cooper discovered her musical talents in Maryland. While attending Towson University on a full-ride golf scholarship, she performed open mics around the state before packing her bags in 2012 to pursue a music career in Tennessee. There, she found her bandmates Grant Prettyman, on bass, and Ryan Usher, on drums, and before long formed their psychedelic folk-rock trio, The Stampede.
Over the past year, the band's sound—featuring earthy vocals, vintage-tinged melodies, and electric jam-ready rhythms—has garnered the trio some serious national acclaim, with their percussive backwoods single, "Mountain Man," winning a runner-up spot in NPR's Tiny Desk contest and being named one of Rolling Stone's top country/Americana songs of the spring.
The band is currently on tour with indie-folk darlings Houndmouth and their debut album, Window Flowers, drops August 10, but over the weekend, we caught up with the trio after their sets at the Firefly Music Festival in Dover, Delaware, to talk about Maryland, Beach House, and the one and only Wawa.
---
How did you guys meet?
Liz: I grew up in Bel Air and went to school at Towson University for about a year before moving to Nashville in 2012. I moved down there to really go out on a limb and pursue this whole music thing. I thought, 'Oh, I'll give it a shot for a year,' but you quickly realize that's pretty impossible unless you're Taylor Swift. For me, it took longer, but I started playing and writing constantly and made mutual friends with these guys. Grant and I were working together at a country club and then eventually I met Ryan.
Ryan: And stole me from other bands.
Grant: We stole him from one of my favorite bands, The Wild Jays.
Ryan: But I was always a Liz Cooper fan.
We often think of the Nashville music scene as a thousand struggling country artists, all trying to make it big. But I've also heard there's a cool underground indie community as well.
Liz: That's right. There are a lot of amazing musicians that come out of Nashville, and the stuff they're doing is not necessarily country. It's very communal. Everyone there is learning from each other and supporting each other and really lighting a fire under the ass of every other songwriter. You look at what everybody else is doing and you think, 'Man, that's really cool.'
Grant: Nashville's indie scene is growing, and there's more to come—way beyond what even we are doing. We have so many friends who are doing really cool things and are going to blow up before we know it. We can't wait to see that happen and to see the city gain a new identity of its own.
How did growing up in Maryland influence you as a musician?
Liz: Baltimore is home to a bunch of really great outdoor festivals, like Hot August Blues and Artscape. It was just a huge introduction for me . . . The sense of community always inspired me, and I met so many different types of people. Seeing how one band or person on stage could bring people together and make them feel a certain way captivated me.
I've also always been attracted to the outdoors, and hiking and camping was a big part of my youth . . . I grew up really close to water, in the woods, in the middle of nowhere. I was outside all the time . . . You have a lot of time to think in all that silence out there. I came up with a lot of songs and ideas being out in the woods and was inspired by how small you feel out in something so massive.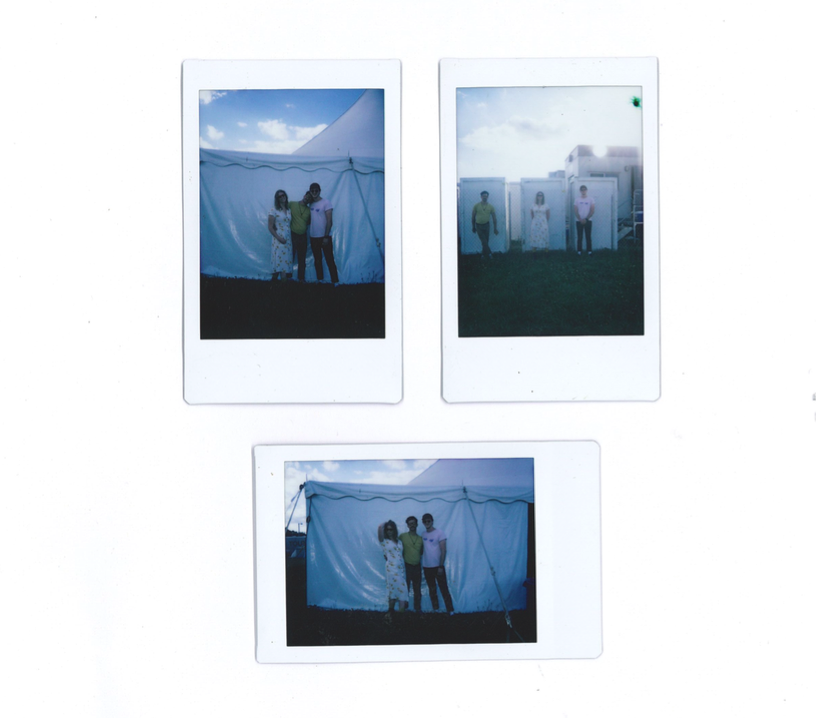 Did you consider yourself a part of the Baltimore music scene at the time?
Liz: I didn't really integrate myself into the Baltimore music scene because I was busy at Towson and really trying to figure out my songwriting process and what I was going to do with all of it. I did a lot of open mics in the Frederick area, going out as much as I could to play my songs to anybody who would listen. I did a warehouse thing in Baltimore once, too—just this crazy little art crawl, really cool, very DIY. Since then, we've played a house show or two and few times at Metro Gallery and now Rams Head Live. But it all really started in Nashville.
Grant: We definitely have influences that sit in Baltimore. We listen to Beach House a lot. The fact that they came out of Baltimore and are still there and are doing as well as they have is really inspiring. And in their own way, they're helping and giving back to their city.
Liz: I didn't realize they were from Baltimore until a few years ago, so now I like them even more . . . I love the tone of Victoria [LeGrand]'s voice and her dark and mysterious melodies. The keyboard sounds were really fresh to me when I first discovered the band. We listen to them a lot in the van.
How do Baltimore crowds compare to those in other cities you've played?
Liz: Baltimore has a lot of hungry music fans. People really love going to shows and finding artists they connect with. The nightlife in Baltimore is pretty poppin' and it seems like all those hard-working people like to let loose and see some great music. A lot of my friends that I grew up with live downtown, so it's been cool to reconnect with them when we pass through the city. They are super supportive music lovers.
Are there any places you like to visit when you go home?
Grant: The mall? The snowball stand?
Liz: When I'm home, I'm usually pretty chill, but if I go out, I'll go to a little Irish pub, Sean Bolan's, in Bel Air . . . But I also really like Wawa?
Wawa!
Grant: Yes! We were just saying we're officially in Wawaland now, and Hoagie Fest is happening so…
Your debut album, Window Flowers, drops on August 10 via your own record label, Sleepyhead Records. Tell me about that.
Liz: Grant and I had been talking for a long time about wanting to do as much on our own and about keeping it as small and in the family for as long as we possibly could. And we had all of the pieces ready that would go into finishing a record and finding a record label. We had everything we needed.
Grant: It's always been a dream of ours. We're so lucky to have a lot of the people who have been with us since early on, but our last piece of the puzzle was, 'Are we going to sign with a label or try to do it ourselves?' There's a music company in Nashville called Thirty Tigers that was really supportive of the DIY thing and they were nice enough to help us distribute the record while letting us do so through our own label. We're getting the best of both worlds and hopefully we can turn it into something. It's so nice to have people believe in what you're doing.
Liz: This record is similar to what we play live but you'll also hear a bunch of different sounds. We have a number of friends who came in and played their different instruments and filled out the sound. It's really how I've always imagined our songs sounding, and I can't wait for people to finally hear it.