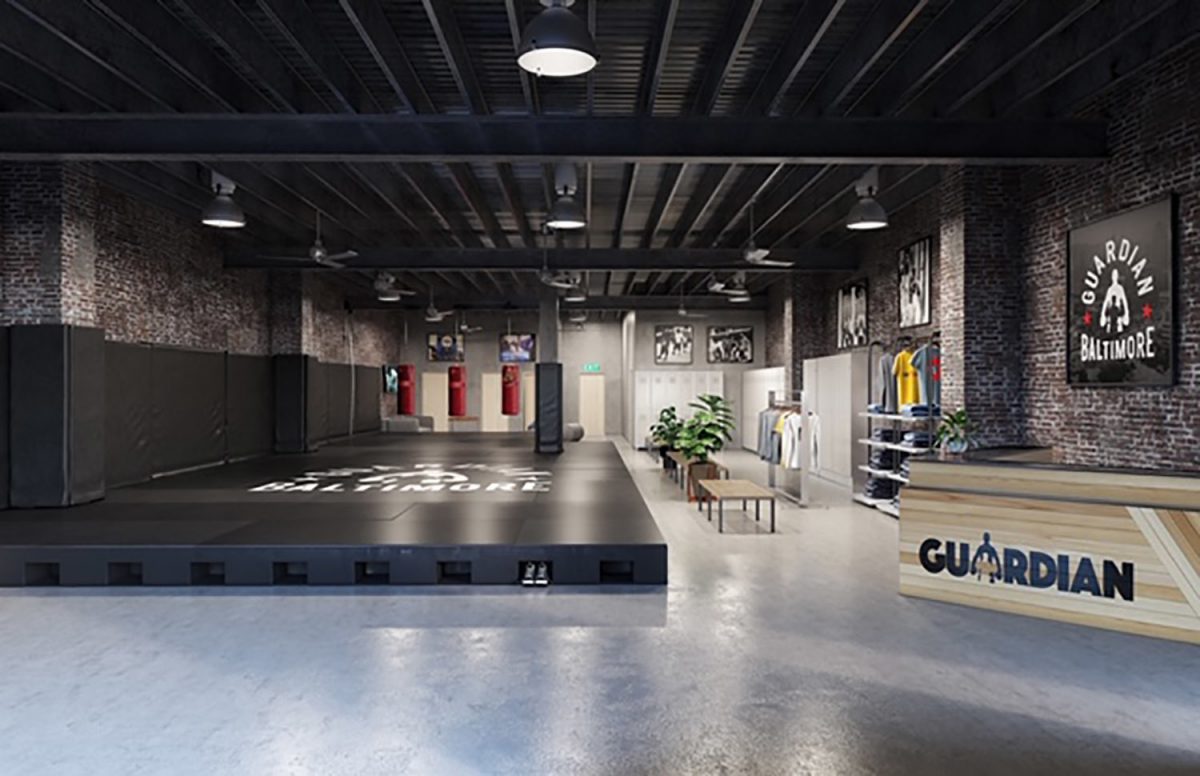 As Carlos Raba enters Sophomore Coffee in Old Goucher for his second cup of the day—by his own admission, he runs on the stuff—the baristas behind the counter greet him with a hearty welcome. It's a salute reserved for regulars, and in this area, the Clavel executive chef is a fixture. Just as Raba is about to exit, he recognizes someone sitting on a stool by the cozy shop's window and stops to say hello.
It's this type of man-of-the-people, infectious energy that Raba hopes will carry over to his newest project, Guardian Gym—a jiu-jitsu, yoga, and kickboxing center opening later this year in a warehouse space just around the corner from Clavel in Remington.
Showcasing Raba's investment in the youth of the community, the gym will provide students a place to go after school or to simply get out of the house. In addition to the free kids jiu-jitsu classes, the center will offer snacks, a yoga studio upstairs, and a gathering space to hang out and watch TV. Raba's hope is that the youth will grow, learn, and develop lasting relationships.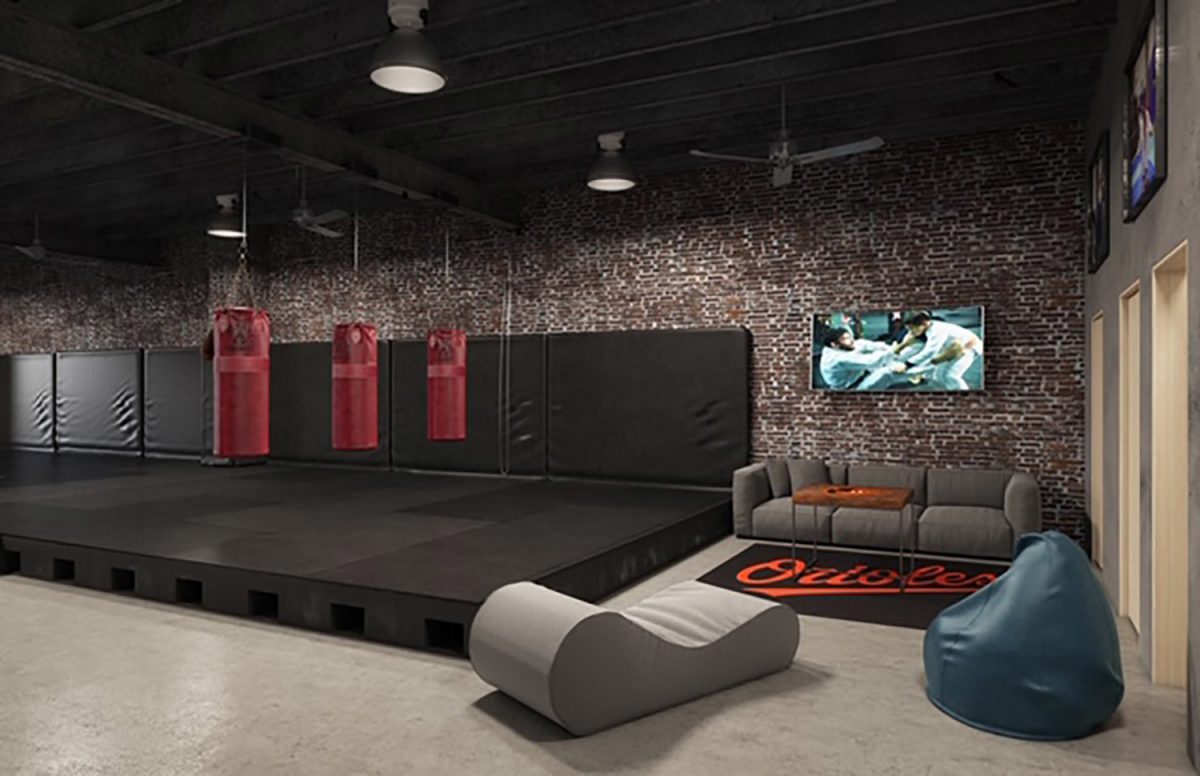 "I've always been very passionate and caring about people," Raba says. "I want to have my own tribe and create a positive and safe place for kids in and out of the Baltimore community. This is who I am."
Jiu-jitsu as a practice can be pricey, but Raba has a business plan to ensure that cost isn't a prohibitor. Guardian will offer classes to adults ranging from $90 to $120, as well as membership donations. This money will be used to cover the kids' classes, and assist with general upkeep and equipment.
Raba compares the dedication and focus required to explain his concept to what is required in jiu-jitsu. He's been practicing for eight years, and says that the discipline has the ability to get its participants out of their own heads. It's even helped Raba contend with past struggles with anger and confidence.
He got the idea from a friend in Oakland, who quit his job at Twitter to start the original Guardian Gym—though its only affiliation with Baltimore is a shared name. Raba has developed the concept for the past two years, and things came to fruition when local property owner Robert Harrington of R.E. Harrington Plumbing helped him secure the warehouse.
Jiu-jitsu as a martial art is not something that is learned easily, and with his new venture, Raba hopes to make a long term investment in the kids who commit to the practice. He'll be the foremost instructor, and hopes to bring in four others, including some of his own jiu-jitsu counterparts. Given his busy schedule, the fact that the gym is merely 100 steps away is extremely convenient for Raba.
"It works out that it's close," he says. "I want to bring my bubble closer. I'm trying to be in a place of peace, combine my passions, and show the community what we are about."
In essence, the gym will be a place that provides children across Baltimore a space and the means to learn a practice that inherently requires discipline and dedication.
"If a kid is exposed to an environment where they are pressured and in danger, they don't know how to react to it," Raba says. "That's where fights happen. If you're training kids, they're going to learn how to breathe and defend themselves. The only thing that I want from the kids is a commitment."
If all goes according to plan, Guardian Gym will be a melting pot—a place that will, as Raba puts it, "show how diverse Baltimore is."
He hopes to start with 75 kids—a goal that he plans to meet by tenaciously knocking on doors throughout the neighborhood and encouraging parents to get their kids to the gym. It's an ambitious mark, but anyone who has come in contact with Raba knows that when he puts his mind to something, it's a safe bet it's going to happen.
"I want my own kids to grow up and see that their dad wasn't all about making money, but that he was about helping other kids," Raba says. "That's the only reason why I do what I do—why I sat down for hours just thinking, standing in front of a warehouse that was full of trash and rats and envisioning what I wanted to do with the gym. I want to try to change these kids' lives."