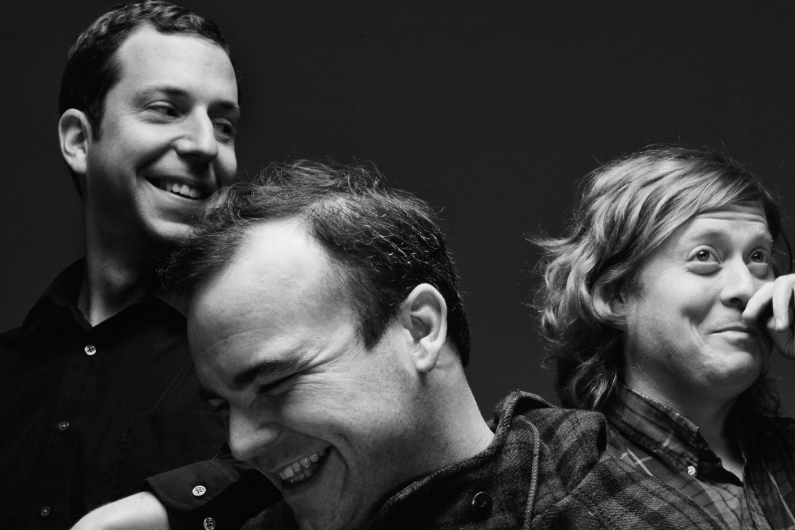 4AD
Five things to eat, drink, see, hear, and do with your Charm City weekend.
EAT
St. Leo's Catholic Church, 227 S. Exeter St. 12-7 p.m. Free.
Celebrate
Baltimore's rich Boot Country roots in the heart of Little Italy. On the
narrow span of Exeter Street, amidst the Formstone row houses and old-school
charm, let the kids play games and browse red, white, and green souvenirs as
you indulge in traditional Italian eats (spicy meatballs, per favore), plenty of
vino, and both international and local beer. Hop in on a bocce tournament, try
your hand at the cannoli-filling contest, and catch the sausage-eating
competition on Sunday. That morning, mass begins at 9:30 a.m., followed by the
annual street procession.
DRINK
Bookmakers Cocktail Club, 31 E. Cross St.
9 p.m.-2 a.m.
The Bookmakers bartenders are connoisseurs when it comes to all things booze. Be it specialty bitters, boutique bourbons, or exotic liqueurs, these elixir experts are the ones to call on when you're craving an adventurous drink. This Sunday, the Federal Hill bar is teaming up with its late-night nosh neighbor, The Local Fry, to create a one-night-only Asian speakeasy that only these two could create. With beverage director Ryan Sparks, bartender Briana Savage, and Best of Baltimore-winning Amie Ward at the helm, try Far East tipples—we'll have a Hokkaido Sour with Nikka Coffey Japanese whisky, cachaça, orgeat, yuzu, ginger, and pineapple—and inspired small plates like skewers, dumplings, and edamame.
SEE
Hippodrome Theatre at the France-Merrick Performing Arts Center, 12 N. Eutaw St. 8 p.m. $58-80. 410-837-7400.
Get ready Parks and Recreation fans—Ron and Tammy 2 are leaving Pawnee and making their way to Baltimore. As part of their raunchy new tour ("Summer of 69: No Apostrophe"), real-life comedic couple Nick Offerman and Megan Mullally takes over the hallowed Hippodrome stage to share stories, reveal details, and perform innuendo-filled songs, dances, and skits about their 16-year marriage. Prepare for some good laughs as the dynamic duo will likely reference some of their well-known characters, like the breakfast and Scotch-loving Ron Swanson of Parks and Rec and the tiny firecracker that is Karen Walker of Will & Grace.
HEAR
Oregon Ridge Park, 13401 Beaver Dam Road, Cockeysville. 11 a.m.-10 p.m. Free-$189. 877-321-3378.
Hot August is more than just a blues festival. In the grassy knolls of Oregon Ridge, this full-day fete brings together a medley of genres for one warm day of unforgettable music. Across two stages, this year's stacked lineup features eight bands, including headliners Thievery Corporation, Grateful Dead cover band Joe Russo's Almost Dead, Americana string bands Railroad Earth and Leftover Salmon, and soul-rockers The Revivalists. With the August heat on your skin and music in the air, listen to the tunes, grab some food and beer, browse local goods at the artisan marketplace, and bring the kids for feel-good activities like family yoga, face-painting, and drum circles.
DO
Camp Ramblewood, 2564 Silver Rd.,
Darlington. 12 p.m. $100.
Two years ago, a rustic summer camp in Darlington transformed into a millennial hippie's daydream. For one weekend, Fields Festival parked its metaphorical RV and threw a celebration of local DIY—an umbrella term for Baltimore's vibrant arts scene that dances across genre, medium, and style. Hundreds of art students, music lovers, and merry pranksters flocked to the rustic grounds of Camp Ramblewood to see scores of area artists, musicians, and performers. This weekend, the messy, magical, uniquely Baltimore event returns, bigger and better than ever before. Catch live music by local artists like Future Islands, TT The Artist, Abdu Ali, Dan Deacon, Lower Dens, and Wume (to name a few), and explore art, theater, comedy, film, and performance by members of Wham City Comedy, Le Mondo, EMP Collective, Annex Theater, and more. Whether you're bunking it up in an old-school cabin or getting in touch with nature by glamping, take a dip in the fruit-bowl-themed pool, treat yourself in the wellness area (massage, yoga, acupuncture, etc.), and wander down Food Avenue for Clavel tacos, B-More Alive falafel, and Pizza Llama pies. Best of all, celebrate Baltimore, and all the talent and creativity of this city.