Food & Drink
50 Best Restaurants
Our culinary scene is really on fire this year. Here are our picks for the region's best restaurants.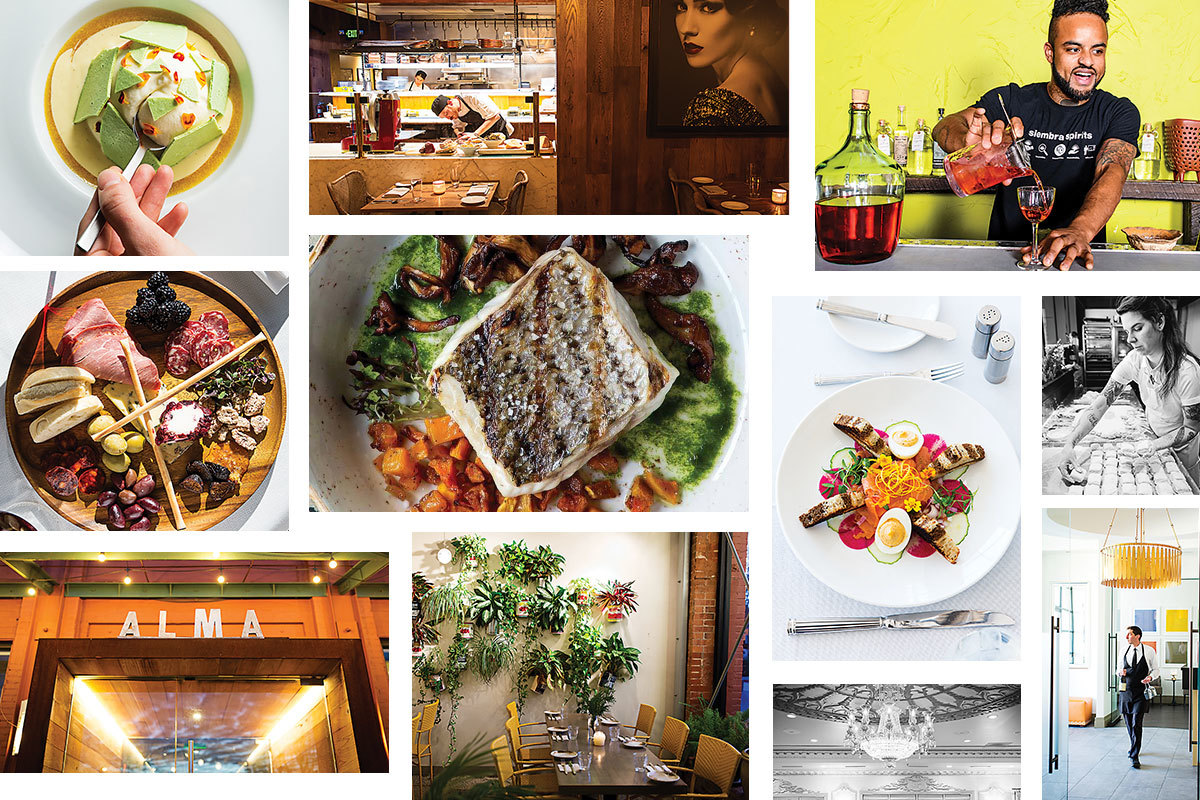 Here's our feeling about eating out: it should never feel like eating in—otherwise, why bother? That doesn't mean that the food has to be "fancy," or that the servers should be wearing tuxes (though there's a time and a place for that, too). But eating out should never feel like a night at your own dinner table minus the sink full of dirty dishes. Dining out should always transport us somewhere, be it the sun-soaked southern coast of Italy, the wide-open pampas of Argentina, a colorful courtyard in Mexico, a stately Old World establishment in Punjab, or simply back to a bygone era.
Mind you, there's no set formula that goes into the making of a best restaurant. But if we had to boil it down, a space should strike just the right balance: It shouldn't be too bright or too dark, too noisy or too hushed, or too rushed, or so leisurely that you (or the valet) have forgotten where your car is parked. Service should be so good that you're barely aware it's happening. It may sound obvious, but the table should be wobble-free, and the restrooms should be spotless. The food should taste great, of course, but even that's not enough. The meal should be memorable. And with every outing, as you settle your bill, whatever it is you ate should leave you longing for more. That was certainly the case as we ate our way through the best our region has to offer. Our culinary landscape has grown exponentially, but Baltimore was really on fire this year. Our ever-expanding scene saw the opening of two Italian chophouses, a Chesapeake-inspired tavern, and several sterling neighborhood spots, while many of the old standards that have set the standard for decades are as good as ever. (Happy big 5-0, Tio Pepe! Happy 20th, Charleston!) But neither newness nor longevity are enough to land on our list. The competition is fiercer than ever, which means that from the tips of their clogs to the tops of their toques, chefs have had to conjure up novel ways to ignite our taste buds—and, for that matter, all of our senses. In the words of designer Patrick Sutton, who has created some of the most exciting escapist spaces of the past year, eating out, above all, "should feel like a two-hour vacation." So grab your wallet and hit the road for one—or many—of our 50 picks for Baltimore's Best Restaurants.
1157 BAR + KITCHEN
Belly Up To the Bar
1157 Haubert St., 443-449-5525
Pay heed to both words in this numerically named neighborhood gem. A bar dominates the interior of Jason Ambrose's tiny Locust Point establishment, so you can expect the space to feel crowded and loud. But after several recent outings, our expectations have also come to include top-rate cooking, the likes of which can't be found at many other bars in the city. Start with small plates—duck and cherry ravioli, curried Brussels sprouts, and fan-favorite Korean fried chicken wings—as they all pack complex, bold flavors. Sandwiches are anything but standard. In a heady take on a New England favorite, Ambrose swaps crab meat for lobster in his roll and adds bacon, avocado, and green onions for good measure. If you still have room for an entree, try the rich and satisfying wagyu beef belly.
Insider Tip: 1157 doesn't take reservations. Go on a Tuesday, its least busy day of the week.
AMBASSADOR DINING ROOM
Passage to India
3811 Canterbury Rd., 410-366-1484
Tucked on a side street in Tuscany-Canterbury in a grand Tudor-style building straight out of Downton Abbey, the Ambassador feels luxuriously exotic. But the surroundings are only part of the story. The service—unfailingly accommodating and attentive—helps, as does a menu that spans the Indian subcontinent. Start with a medley of meat and veggie samosas, pakoras (fritters), and onion bhajia (onion rings). For entrees, chicken tikka masala and lamb saag are surefire crowd-pleasers, but order them prepared "spicy" for a flavor boost, or else they'll come out too mild. Also order a basket of naan—available in several flavors, including garlic and nutty kashmiri—to sop up whatever sauce the entrees' accompanying basmati rice misses.
Insider Tip: Reserve a table on the patio, which boasts two fireplaces and overlooks lush gardens.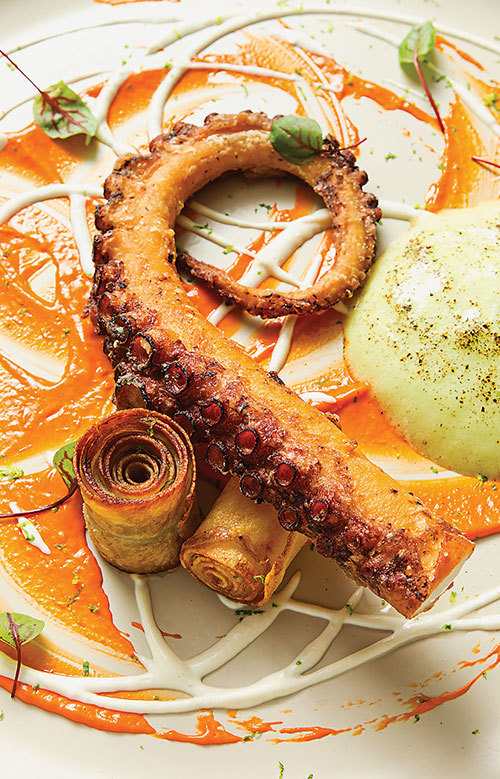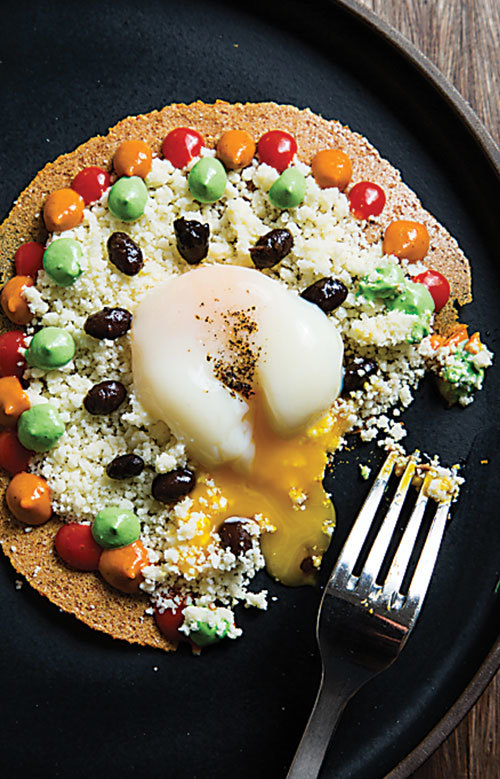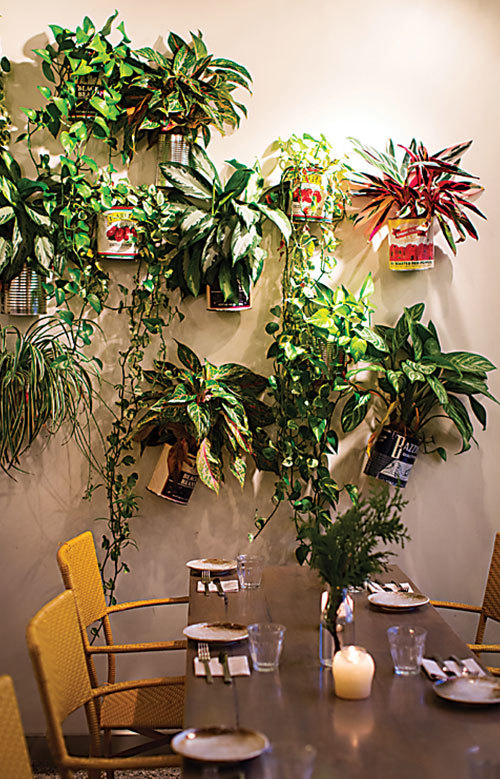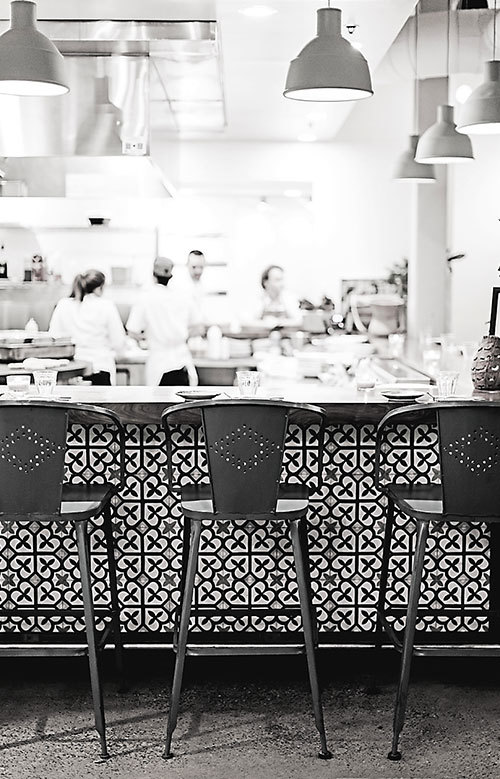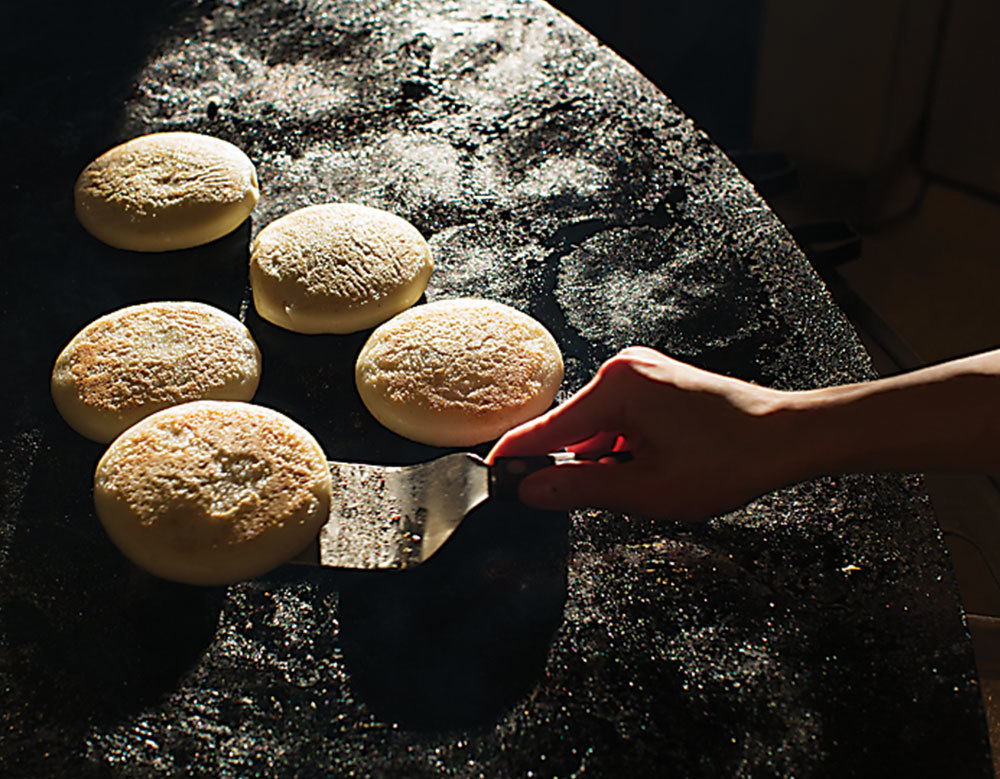 ◆

◆

◆


At Alma, grilled octopus, arepa cracker, the green wall, flipping arepas on the grill, arepa bar.
ALMA COCINA LATINA
Latin Lessons
2400 Boston St., 667-212-4273
If you live for Instagram, any visit to Alma Cocina Latina will instantly pretty up your posts. To wit: in one dish, a cracker painted with black beans, dabs of chipotle, and avocado sour cream, a sprinkling of cheese, and a sous-vide egg is disarmingly beautiful; on another, a plate of black-butter salmon served with plantain ceviche mimics a piece of Abstract-Expressionist art (this comes as no surprise once you learn that chef Enrique Limardo also paints). Make no mistake, though—these works of edible art offer way more than just eye appeal. From pan-seared duck with red pepper and banana purée and white mushrooms to skate fish-stuffed plantain ravioli with squid ink, this Venezuelan hotspot delivers flavor combinations you've likely not had before.
Insider Tip: Grab 10 (or 16) of your closest friends and book the window-side table amidst the greenery and Moroccan-style lights, then party like it's 2018.
ANANDA
Spice Road
7421 Maple Lawn Blvd., Fulton, 301-725-4800
It may feel like you're on a scavenger hunt while trying to find this spot, but take one step inside Ambassador Dining Room's swankier sibling and you'll realize you've found yourself a true gem. Proud co-owner Binda Singh greets you at the door as if you're long-lost friends, and the very aroma of the modern Indian cooking draws you in and makes you feel as though you've floated to your seat. Once there, get ready to swoon over, well, just about everything. The décor—with stained glass and white marble—is enchanting. The food is equally exquisite, thanks to Singh's sister Kinday Kaur, who runs the kitchen. A mélange of exotic spices—such as cumin, coriander, mango powder, and mint—are employed expertly on dishes such as a soulful chana and crab chutney walla and a simple-yet-elegant crab salad topped with crispy Old Bay-seasoned lentils.
Insider Tip: The shrimp are among the sweetest we've ever had. Ordering a shrimp dish is a must.
ARTURO'S TRATTORIA
That's Italian
1660 Crain Hwy., Glen Burnie, 410-761-1500
With so many miles between Glen Burnie and the Italian coast, it always takes us by surprise that chef-owner Arturo Ottaviano's cuisine reminds us of some of our favorite Mediterranean meals. The dimly lit space provides a quiet backdrop so that the focus is on the food. Every detail feels authentic here, from the melt-in-your-mouth prosciutto with melon to the al dente pappardelle smothered with tomato-boar ragout and a plate of Pollo alla Zingara, a sliced chicken breast ringed with sweet peppers, mushrooms, and herbs, all glazed with a garlicky white-wine sauce. Dunk your bread in the EVOO that arrives before you even have a chance to order.
Insider Tip: Ravens owner Steve Bisciotti eats here. Get your selfie stick ready.
AZUMI
Flashy Fish
725 Aliceanna St., 443-220-0477
It's not often that an American sushi restaurant is the place to see and be seen, but at Atlas Restaurant Group's Azumi in Harbor East, Baltimore socialites rub elbows with national celebrities—come back and see us sometime, Drake! In warmer months, the patio is packed for one of the best sunset views in the city. In wintertime, the interior, decked out with dark finishes, Asian pottery, and a clubby soundtrack, provides a Pacific respite from the cold. Executive sushi chef Andy Gaynor has aced the intricacies of the sushi arts and sources rare finds from Tokyo's famed Tsukiji fish market. Skip the usual spicy tuna and go for more adventurous eats such as uni and giant clam. We love the Hokkaido scallop crudo, delicately adorned with fried shallots and ikura roe, and the signature black cod roll, bursting with sweet potatoes and fish bathed in spicy miso and ginger shiso.
Insider Tip: Sample the selection of shochu, a rare Japanese spirit also mixed into the house version of a Moscow mule offered at happy hour.
Meet
the
Makers
Unsung restaurant heroes
Photography by Matt Roth with Scott Suchman
Interviews by Jane Marion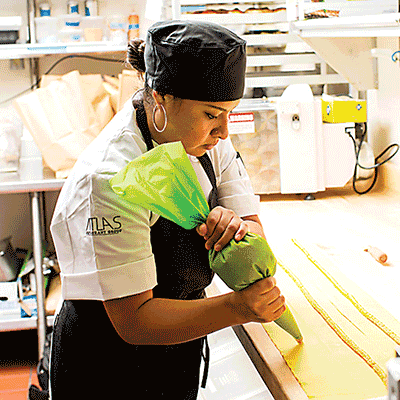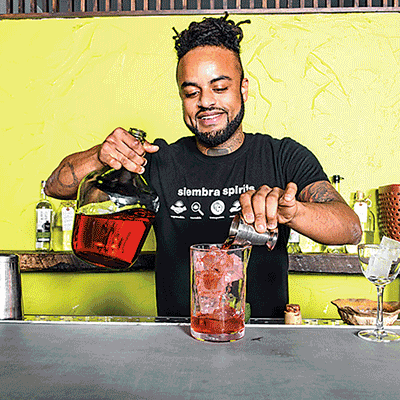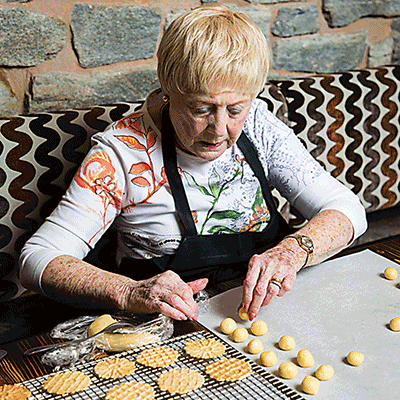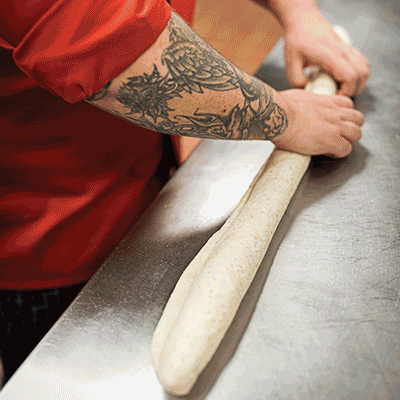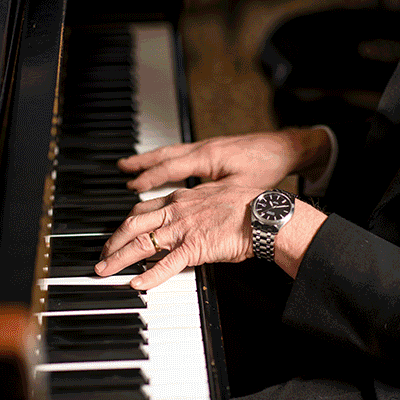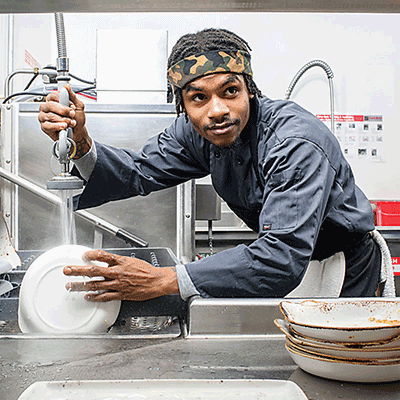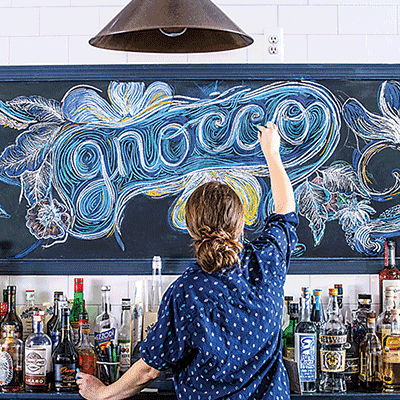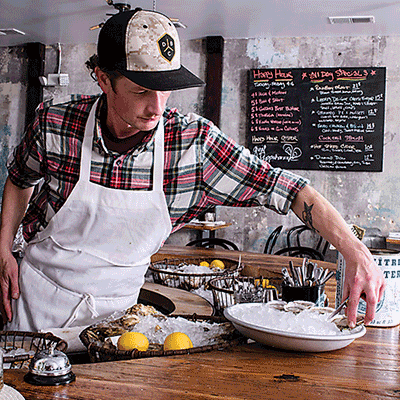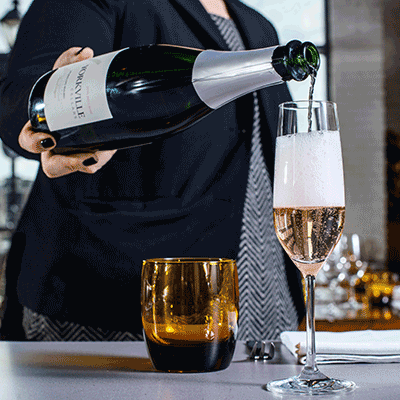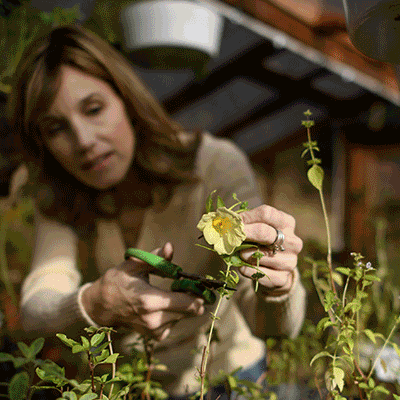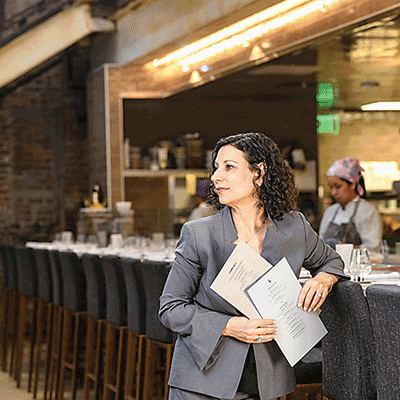 BAR VASQUEZ
Stellar Steak
1425 Aliceanna St., 410-534-7296
We had the highest of hopes when we learned that Baltimore restaurateur Tony Foreman was going to do a steak house, and he did not disappoint. Foreman's fanatical attention to detail and study abroad approach to food and wine has yielded an authentic recreation of Argentine dining. Echoing Francis Mallmann's globally recognized 1884 Restaurant in Mendoza (aka the heart of Argentine wine country), Bar Vasquez focuses on grass-fed beef from South America and on traditional treats such as empanadas and tamales. Meat may be the main event, but the menu is deep with other distinctive delights. We swooned over the Verlasso salmon ceviche, as the bright acidity of grapefruit played perfectly to the fatty fish tones. Check out a wine list that gives serious attention to Argentina's best producers.
Insider Tip: Vasquez sports a vibrant bar scene, with creative cocktails and live music on weekends.
THE BLACK OLIVE
Greek Life
814 S. Bond St., 410-276-7141
Now in its third decade as one of the fine-dining focal points of Fells Point, The Black Olive continues to enchant by eschewing trends in favor of fresh seafood in simple preparations. Any meal here will start with a server taking you on a "tour" of the restaurant's fish case. There, packed on ice, will be the day's freshest catches, which, on our visit, included dorade, bronzini, and red snapper, as well as clams and scallops. The baby octopus starter boasted excellent char and a subtle glaze of bright citrus. For main courses, the scallops were a near miss, left on the charcoal grill for perhaps 30 seconds too long, a minor mistake compensated for by their heft and buttery flavor. On the other hand, the bronzini—grilled whole then filleted tableside and dressed with a sun-kissed mixture of lemon-olive oil—was a silky, flaky bull's-eye.
Insider Tip: Want a Mediterranean starter that's not the usual hummus or grape leaves? Order the Savory Bread Pudding, olive bread stuffed with leeks, portobella mushrooms, artichokes, and feta.
CHARLESTON
The Crown Jewel
1000 Lancaster St., 410-332-7373
While Charleston co-owner chef Cindy Wolf has been nominated for a James Beard Award time and again, we don't need some culinary committee to tell us what we already know. Other chefs may have joined the scene in the more than 20 years since the grande dame of Harbor East first stood over her Southbend range, but few, if any, can come remotely close in quality, consistency, composition, and sheer artistry in the fine-dining sphere. Order anything on the menu, and the adjective "divine" can be applied—whether it's a Bernardaud Limoges plate of grilled French quail served over cornbread stuffing or a sumptuous bowl of Wolf's time-honored shrimp and grits topped with Tasso ham and andouille sausage. Eating here is an unparalleled experience, with every second—from the moment the valets hold open the double-glass doors to the very last roll of the cheese cart—like part of a perfectly planned waltz.
Insider Tip: Indulge in co-owner Tony Foreman's epic wine list, featuring hundreds of rare and vintage labels and also nominated for a James Beard Award. 
CINGHIALE
Boot Country Bastion
822 Lancaster St., 410-547-8282
After 10 years, Cinghiale could easily become the old fogey of Harbor East, but with the arrival of Petit Louis alum chef James Lewandowski, this Foreman Wolf staple shows its staying power. Attention to detail is clear in every inch of this enoteca, from the old-world elegance (and namesake wild boar wood carvings) of the grand bar to the marble charcuterie case and virtuosic waitstaff, always at the ready to help navigate the 16-page wine list or pick out the perfect pasta. Whichever side of the house you sit on, carbs are the centerpiece of this Northern Italian eatery with a selection of al dente doughs made daily. Dig into the tortellini di bologna, studded with pistachios, or the knockout squid-ink spaghetti, folded with calamari, chilies, and chives. Finding room for the house-made tiramisu is imperative.
Insider Tip: On Fridays, enjoy a three-course prix-fixe menu for $50 per person.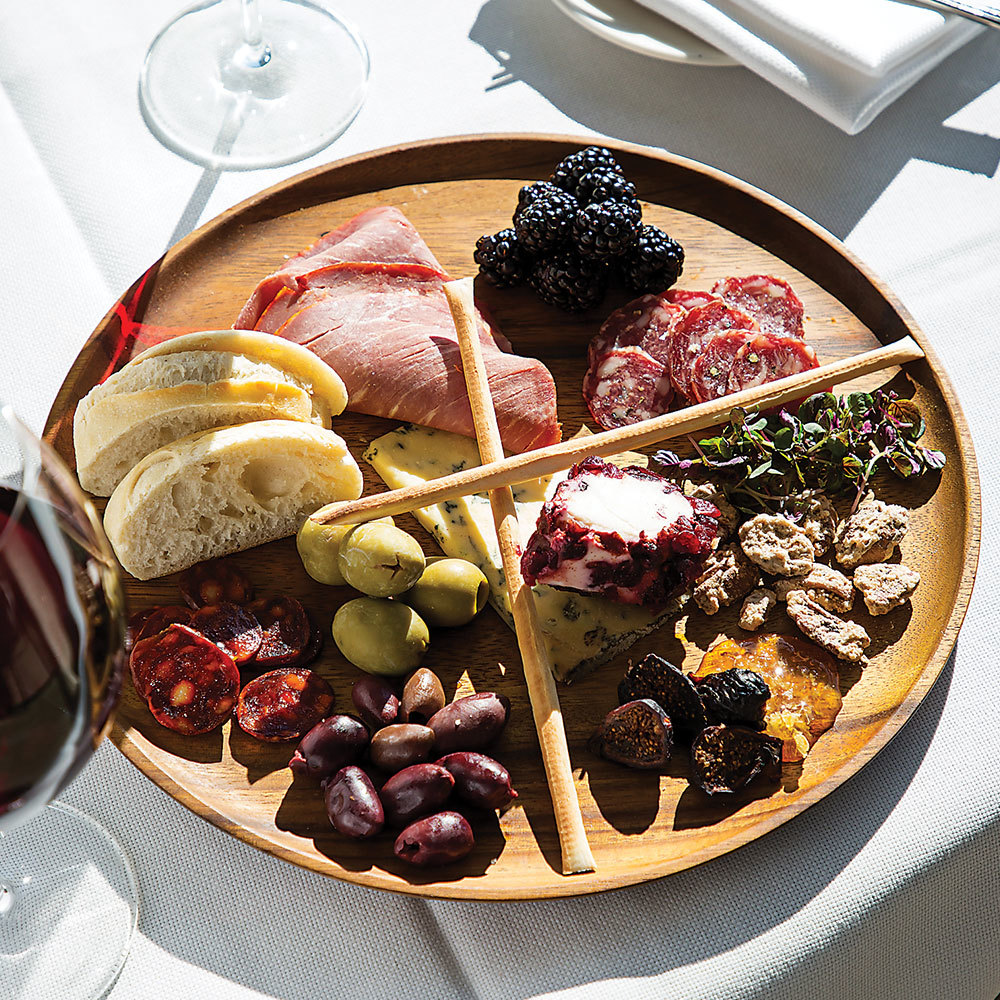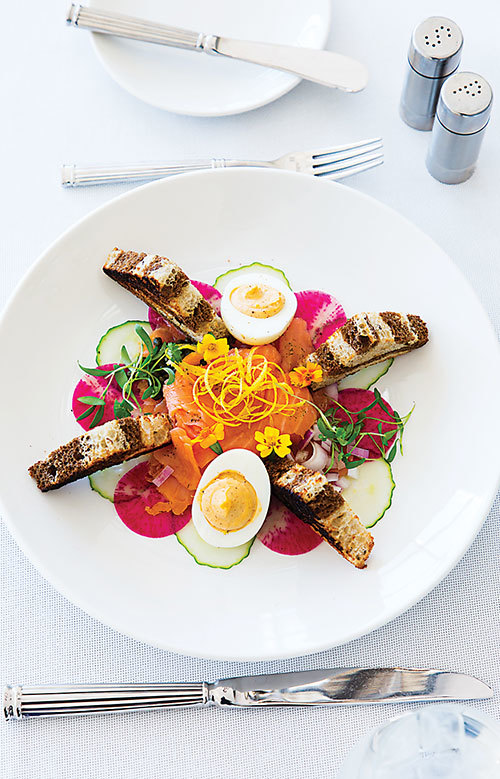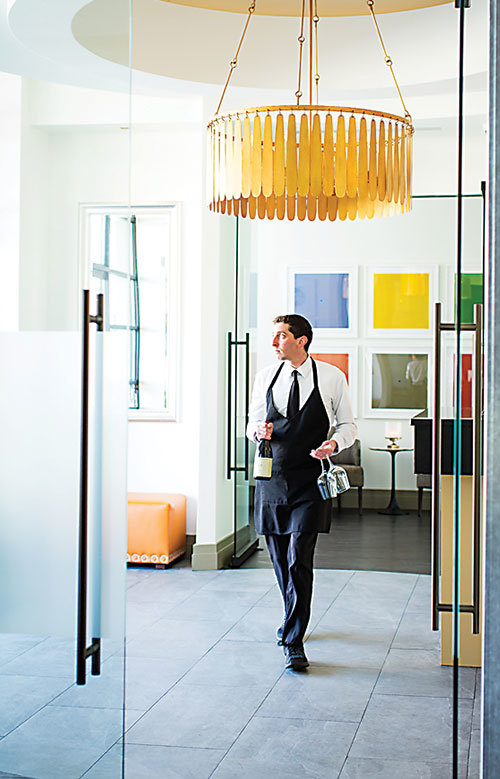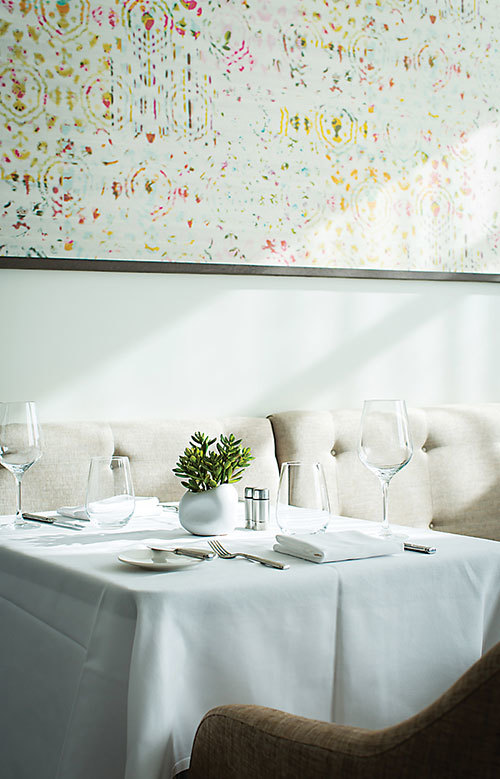 ◆

◆

◆


At Citron, charcuterie plate, Scottish smoked salmon with horseradish cream cheese deviled eggs, getting ready for service, the main dining room.
CITRON
County Seat
2605 Quarry Lake Dr., Pikesville, 410-363-0900
Stop by Citron on any given night and you're likely to see well-heeled diners donning their special-occasion duds (including Ravens' wives, who were recently seen breaking bread here). Patrons go glam here because that's what the plates and stylish setting—floor-to-ceiling gossamer curtains, world-class art, and chic tones of cream and charcoal—call for. Longtime caterer Charles Levine isn't reinventing the wheel with his seasonal New American fare, but the backdrop of bucolic Quarry Lake is reason enough to go. Other reasons include a prettily plated appetizer of Scottish smoked salmon with horseradish cream cheese deviled eggs, and a bathtub-sized bowl of bouillabaisse.
Insider Tip: If you're not feeling fancy, options abound outside the formal dining room. For a more casual vibe, we like the bar, with its own menu and live music on Thursday nights. In season, sit outside on the deck and watch the wildlife along the lake.
CLAVEL
Happy Place
225 W. 23rd St., 443-900-8983
Clavel, how do we love thee? Let us count the ways: We love your authentic heirloom recipes handed down from chef Carlos Raba's Mexican madres; we love sitting among Mexican pottery, succulent plants, dripping candles, and twinkling lights; we love the margaritas and the mezcal (admittedly, a little too much at times). We love that the service is seamless—the chips basket gets refilled, the ceviche arrives with the first round of drinks, the dirty plates are whisked away, and the bill arrives without us ever having to say a word—and we love the one-name wonder known as "queso," aka the Chihuahua cheese and chorizo appetizer. In other words, everything is perfecto here.
Insider Tip: Put Clavel's weekday happy hour at the top of your list. It's the best in town. And stay tuned for a new adjacent cevicheria, including a dance floor.

secrets of OpenTable
By Lydia Woolever
Giving rise to a best restaurant can be as complicated as putting on a Broadway musical. "Every night, there's a show," says Charisse Nichols, general manager of Bar Vasquez. "It's about making magic." At the best spots, nothing is left to chance—the soundtrack, the lighting, the napkin fold, the crumb knife—it's all part of an intricate, choreographed production. And it begins with the reservation.
Reservations used to be one phone call away. But these days, OpenTable—the online platform for making reservations—dominates the market when it comes to securing a spot at your favorite place with its increasingly sophisticated ways for collecting data. Anyone who has ever used the platform is likely familiar with the basics (name, party size, time). But what we don't see is the other side. Restaurants can use OpenTable to record specifics: birthdays, anniversaries, or allergies. "It's about taking care of guests' needs, but also keeping track of their behaviors," says Nichols. "How often do they come? Where do they like to sit?"
So that seat by the window wasn't a stroke of good luck but rather a data point saved to a growing file. "We have a lot of information before you even walk in the door," says Brian McCormack, director of operations for Atlas Restaurant Group. "It's about managing expectations and staying one step ahead." At higher-end spots, restaurants review their guest lists before the start of service, running through notable guests and special requests tracked via OpenTable. "It is a treasure trove of information for us," says Amy Gjerde, co-owner of Woodberry Kitchen.
The platform also allows restaurants to add even more curated notes to a diner's file—if they're a long-time regular or VIP, for example. "One of our codes is for growers," says Gjerde of the farmers who supply their restaurants and are given an automatic 50 percent discount. "We also have one titled 'leisurely,' which is a nice way of saying that they're going to enjoy their table and to not expect a normal turn time." Restaurants insist that all guests are created equal, but they keep tabs when they can, just in case one ex-mayor walks into Bar Vasquez in search of a particular Cosmo she likes to order. On the other hand, there might also be a former patron who has been banned for inappropriate behavior. "Sometimes guests over-imbibe and make poor decisions," says McCormack. "There's a system of checks and balances."
Sure, the accumulation of dining data feels a bit Big Brother, but it adds to the illusion of perfection, which is what we want when we go out to eat. For an hour or two, "the harmony between what you have on the plate and what surrounds the plate," as Michelin-starred chef Alain Ducasse once put it, should feel magical.
COSIMA
Like Nonna Used to Make
3000 Falls Rd., 443-708-7352
Housed inside a stunningly renovated former sailcloth mill along the banks of the Jones Falls, Cosima's setting alone makes it worth a visit. And the food—inspired by the traditional Sicilian recipes of executive chef Donna Crivello's grandmother—keeps patrons coming back. Start with the tender grilled baby octopus served over polenta. Then move on to the entree courses, which are heavy on pasta, pizza, and seafood. The fall menu's butternut squash gnocchi was indeed a rich, autumnal delight. And the cuscusu alla trapanese—a mix of mussels, shrimp, and calamari over couscous in a tomato-fennel broth—bridged summer and fall effortlessly. On one winter's jaunt, service started out strong with a spot-on recommendation for wine, then drifted away, forgetting to clear plates and bring a spoon to go with our Harney & Sons Earl Grey Supreme tea. A minor hiccup.
Insider Tip: The house-made cannoli or the sfinci—Sicilian donuts rolled in cinnamon and sugar—are bucket-list good.
CUNNINGHAM'S
Suburban Sanctuary
1 Olympic Pl., Towson, 410-339-7730
Now the centerpiece restaurant of the Bagby Restaurant Group's portfolio after the closing of Ten Ten and Fleet Street Kitchen, this Towson dazzler still delivers. While the drive into the brightly lit parking garage (free valet!) may be a bit disorienting, once you enter the restaurant itself, you're transported to a place that feels like you're in a land far, far away from the Towson Mall across the street. An open kitchen bustles with activity as highly professional servers sing the merits of the seasonal menu and extensive wine list. You can't go wrong with pork chops, sourced from the restaurant's very own farm, but you'll also want to seriously consider the scallops. Plump and sweet, they're almost as addictive as the earthy, umami flavors that burst forth from the bed of mushroom risotto beneath.
Insider Tip: If you don't feel up to a prolonged dining-room affair, the bar is a less formal, but equally hip haven.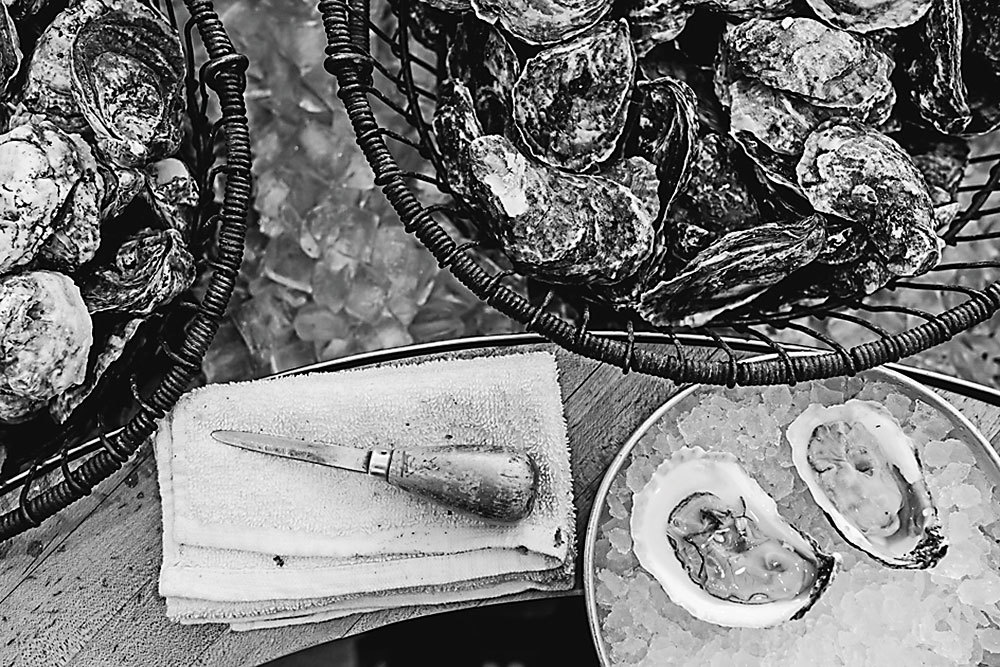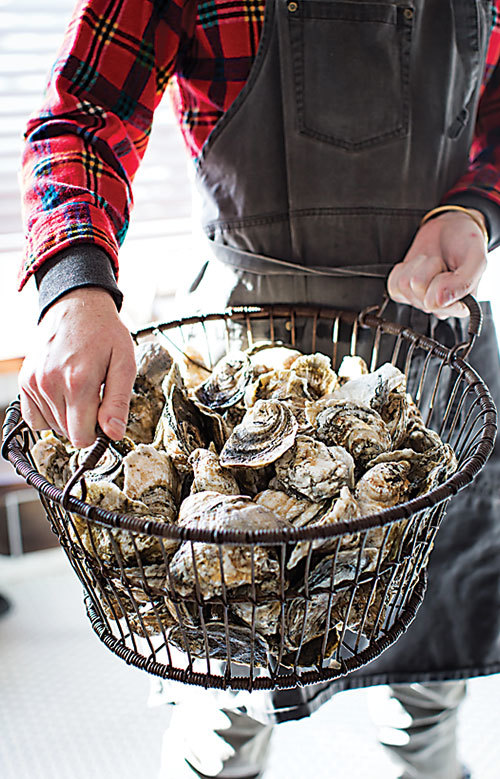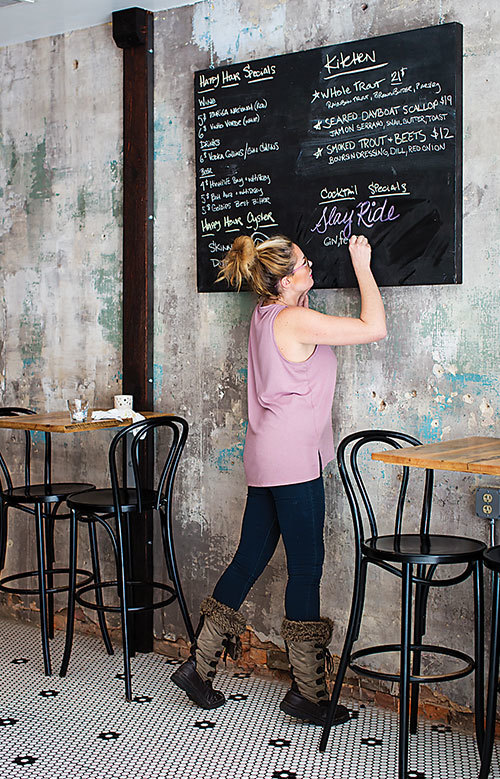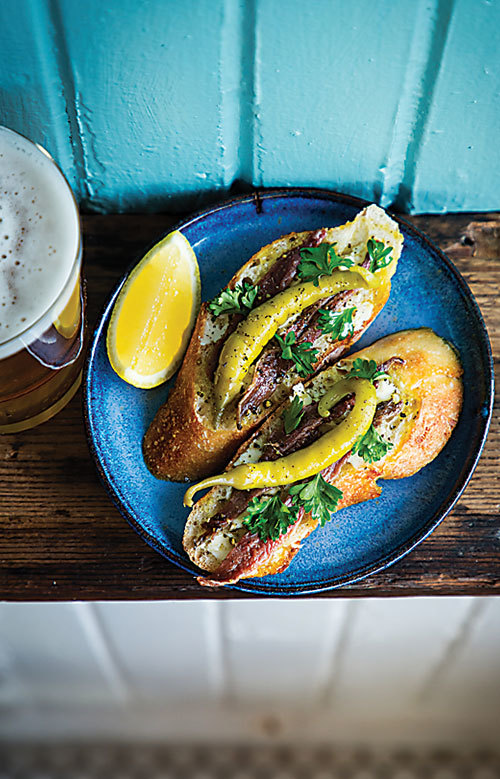 ◆

◆

◆


At Dylan's Oyster Cellar, shucked oysters, hauling in the goods, chalking up the daily specials, anchovies and guindilla pepper on a baguette.
DYLAN'S OYSTER CELLAR
Raw Deal
3601 Chestnut Ave., 443-853-1952
With its mosaic tile floors, well-shucked oysters, and creative craft cocktails, this buzzy neighborhood spot in Hampden is a pearl of a place. The menu is simple, with oysters every which way—raw, roasted, fried, and even served straight up in a shot glass—plus classic coddies, trout sautéed in brown butter, fried whole belly clams, and nicely seasoned salads like kale and farro with apples, peanuts, radishes, chilies, and honey. Seafood is at the center here, and conventional wisdom would say that the green chile cheeseburger is only there to tempt the rare landlubber at the table, but don't be fooled—it's one to order.
Insider Tip: Owner Dylan Salmon, who first conceived this concept as a pop-up in Mt. Vernon, has created a happening hangout. Dylan's has a no-reservations policy, so go early—and often.
THE FOOD MARKET
Fun Food
1017 W. 36th St., 410-366-0606
This spot with a see-and-be-seen bar can be credited with starting the restaurant renaissance in Hampden. Six years since its opening, owner/chef Chad Gauss still keeps them coming. The food here has great eye appeal, though it's way more fun than it is fine (the Insta-worthy Goldfish entree features a piece of salmon smothered in gold leaf and edible marigolds). Still, a visit will instantly make you feel like you're part of the "in crowd" and is always a guaranteed good time. The Amish soft pretzels with beer cheese fondue and the potent—and generously poured—cocktails (say "oui" to the French Tease) are also reason to go.
Insider Tip: Gauss recently penned a cookbook. Grab a copy and try to recreate his signature Heath Bar bread pudding at home—and ask for his John Hancock, if he's working the line.
GNOCCO
Primo Pasta
3734 Fleet St., 443-449-6540
Highlandtown hasn't been known for a fine-dining establishment since Haussner's closed nearly 20 years ago, but all that has changed with the addition of Gnocco. Come for the bar's vacation-inspiring cocktails, like barrel-aged negronis, but stay for chef Brian Lavin's spirited Italian and Spanish cooking. Eating here is like dining in your Italian grandmom's kitchen, with small rustic dishes whose delicate preparations are packed with fantastic flavor. Exhibit A is the colorful assortment of antipasti, such as warm marinated olives, or the showstopping grilled octopus over chickpea purée. Save room for homemade pasta, like duck confit ravioli or tagliatelle swaddled with crispy pancetta and chanterelles.
Insider Tip: Brunch is anything but basic, with Sunday starters like honey-drizzled ricotta doughnuts and tomato-poached eggs over polenta, sautéed rapini, and wild boar sausage.
GUNTHER & CO.
Eye Candy
3650 Toone St., 443-869-6874
From the instant you walk into this stunning former brewery boiler room to the moment when beautifully plated dishes are placed at your seat, your eyes are as stimulated as your taste buds. Rest assured, executive chef Jerry Trice's Asian-influenced takes on ahi tuna poke, shrimp and lemongrass dumplings, and, of course, his signature Thai seafood hot pot, taste as good as they look. But Trice also excels in crafting comfort foods like a humble honeycrisp apple salad, roasted shrimp and andouille over grits, and pan-roasted rockfish. Many nights, you'll find locals slurping oysters at the front bar, couples sipping snazzy cocktails in the dining rooms, and groups of friends or coworkers drinking wine outside in the spectacularly sexy patio area.
Insider Tip: Sit at the long counter that borders the always-active open kitchen for dinner and a show.
THE HELMAND
Spice of Life
806 N. Charles St., 410-752-0311
When the Karzai family (yes, they're related to former Afghanistan president Hamid Karzai) opened The Helmand in 1989, Afghan cuisine—a delicate blend of Persian and Indian influences—was virtually unheard of in Baltimore. Now there's more competition, but the Mt. Vernon stalwart remains an inviting and often sublime option for those with adventurous palates. The restaurant's kaddo borwani—pan-fried pumpkin served with yogurt sauce—has been heaped with praise, and rightfully so, but don't sleep on its less heralded counterpart, banjan borwani, which substitutes eggplant for the pumpkin and comes on a bed of spiced stewed tomatoes. It was every bit as much of a showstopper as its culinary cousin. Among entrees, which are mostly stew-like and served on a type of Persian rice called challow, we adored the shalgham challow, which boasted hefty cubes of tender lamb in a gingery broth.
Insider Tip: For dessert, order the Afghan Ice Cream, a heavenly dish of cardamom-tinged vanilla ice cream flecked with dried figs, dates, and fresh mango.
HERSH'S
Slice of Heaven
1843 Light St., 443-438-4948
This Riverside bistro/bar manages to be both a comfy neighborhood hangout and a special occasion spot that takes the basics—"pizza + drinks," as its slogan goes—and elevates them, either through clever innovation or impeccable execution. Take its personal-sized pizza pies, served straight from the restaurant's wood-fired oven. Try the garlicky, cheesy clam pie with its supple, well-charred crust, and you'll be convinced that pizza can indeed qualify as fine dining (and possibly run the country—a sign over the bar reads: "Pizza for President"). Other standouts include the Hersh's Greens So Hearty—a salad of romaine, watercress, and kale tossed with hazelnuts and buttermilk vinaigrette—and the tagliolini—a tangled pile of long, crimped noodles dotted with Gulf shrimp, chili peppers, and breadcrumbs. Hersh's imaginative cocktails are similarly excellent. On the night we visited, ace bartender Shannon whipped up modified margaritas, which substituted mezcal for tequila and a dash of chartreuse in place of triple sec. Those slight adjustments transformed something routine into something transcendent
Insider Tip: In a neighborhood where parking can be a blood sport, free garage parking is blessedly available two blocks down the street.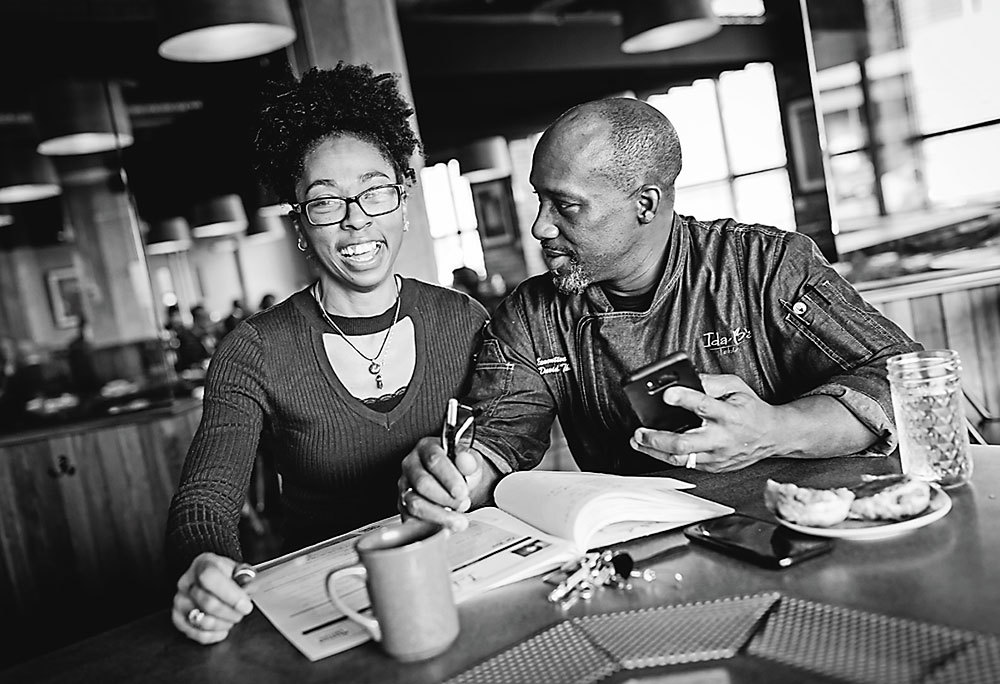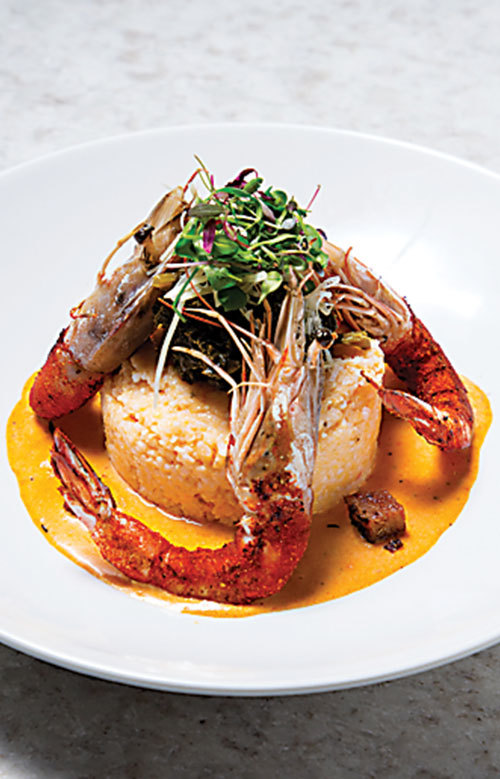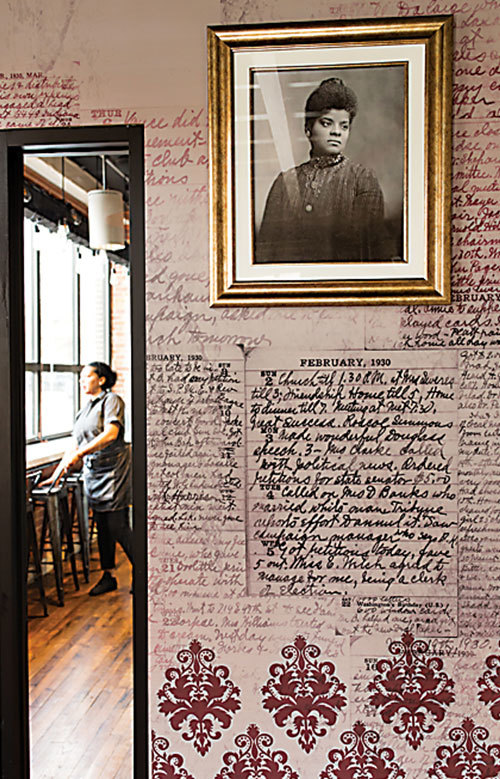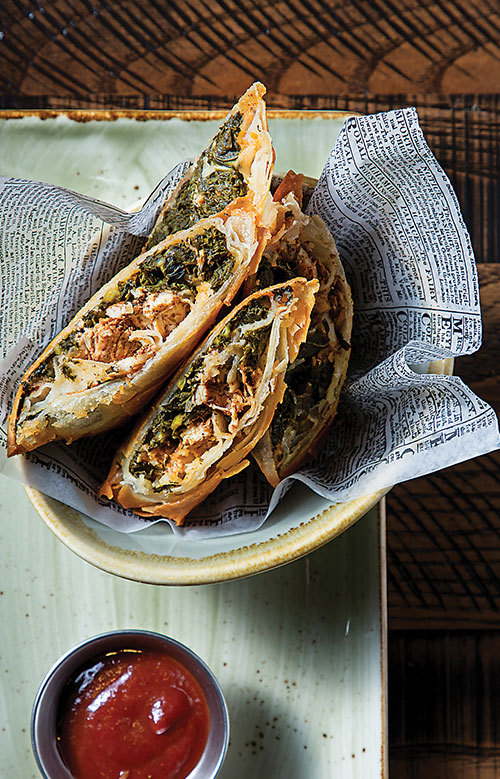 ◆

◆

◆


At Ida B's Table, co-owners Tonya and Dave Thomas, Herb & Soul rolls, shrimp and grits, a portrait of Ida B hangs on the wall.
IDA B'S TABLE
The Write Stuff
235 Holliday St., 410-844-0444
With Ida B's Table, co-owner/chef Dave Thomas brings modern-day soul food to Charm City. In fact, this downtown spot—named for journalist and suffragist Ida Bell Wells-Barnett—has an admirable purity of purpose that includes live music on the weekends, thought-provoking art by local artists on the walls, and a boffo bar program. Thomas' grandmother Anna was the daughter of a slave and the person who most influenced his cooking from her small, North Carolinian kitchen. Her memory is kept very much alive in the form of boldly seasoned dishes such as curried catfish, slow-braised short ribs, and Old Bay fried chicken and biscuits.
Insider Tip: Order anything made with sugar and flour—Thomas' wife, Tonya, creates the desserts from scratch. There's a special place in our hearts (and stomachs) for the coffee-cake bread pudding with crème Anglaise.
IRON BRIDGE WINE COMPANY
Drink To That
10435 State Route 108, Columbia, 410-997-3456
Located along a bucolic road in Howard County, Iron Bridge feels like the kind of place you happily stumble upon when you're out for a day in the country. Inside, this former general store is all charm, with hundreds of wine bottles lining the walls, an intimate, inviting ambiance, and a thoroughly amiable staff. (Our server's business card read: "Server of smiles, songstress, sweet talker.") It would be enough to settle at a table near a fireplace and enjoy one of many wines by the glass, flight, or bottle, but the seasonal New American fare is just as much of a highlight. Offerings such as pork tenderloin with goat-cheese polenta or duck cassoulet with black-eyed peas are a celebration of taste and texture. On a November visit, we dove fingers first into a bowl of fragrant cider and bacon steamed PEI mussels, followed by a plate of pan-seared scallops served with oyster cream sauce and black rice. Iron Bridge delivers in a way that more highfalutin spots don't.
Insider Tip: Oenophiles shouldn't miss the chance to purchase each month's discounted bottles of wine, listed on the website and available for pickup at the restaurant. You'll find vinos here that are twice the price anywhere else.
LA CUCHARA
Hot Shot
3600 Clipper Mill Rd., 443-708-3838
It can be hard to find this Woodberry-area restaurant, but once you do, you won't forget it. This is where we bring dates, dinner parties, and out-of-town guests, as each bite of this Basque Country cuisine is a testament to co-owner/chef Ben Lefenfeld's fiery passion for the Spanish-French borderland. Lefenfeld masters the rustic traditions of this region. Order a porron of Spanish cider and enjoy a smattering of sophisticated small plates in the form of pintxos and primeros. Also be sure to savor the bocadillo slider, layered with smoked beef, onion, and horseradish mayo, as well as the classic pan con tomate, draped in the region's prized pork—jamón ibérico. You'll leave feeling as though you've just taken a whirlwind trip abroad.
Insider Tip: Intimate seating abounds in this industrial space, but go for a central bistro table to watch the masterful, mohawked chef at work in his open kitchen.
LA SCALA
Old-School Italian
1012 Eastern Ave., 410-783-9209
With all of the new spots opening these days, it's easy enough to forget about the classics. But a visit to chef/owner Nino Germano's homage to Italian-American cuisine will remind you why this Little Italy bistro is still beloved after 23 years. In lieu of Edison-bulb décor and trendy bites, bask in the timeless dining rooms painted with murals of vast Italian vistas and enjoy menu items (chicken marsala, veal piccata) that haven't strayed far from what made them stalwarts to begin with. After a recent repast, we couldn't stop thinking about their Caesar salad, with its romaine charred around the edges from a quick sear on the grill and a creamy house-made dressing that had us mopping up every last drop with crusty hunks of bread. The linguine and shrimp in the gamberi luana, with its bold kick of garlic, olive oil, and Old Bay, was another standout, as was the must-order house-made hazelnut cannoli.
Insider Tip: If you're lucky enough to have José as your server, you'll be in for a lovely evening. He was spot-on with his recommendations.
⇓ Article continues below ⇓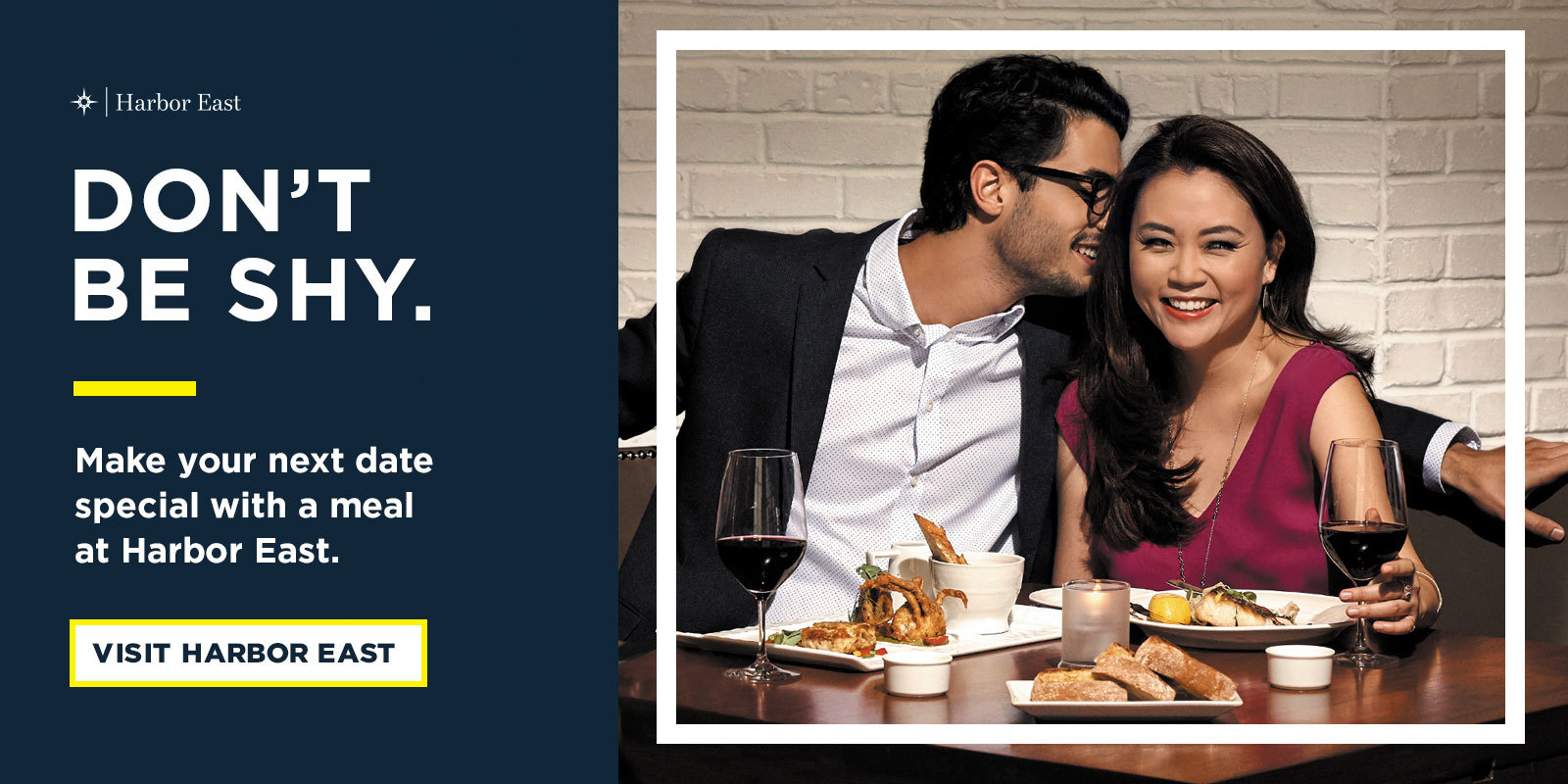 FOR THE SAKE OF COMPARISON
We noticed that many of Baltimore's Best Restaurants are on the same wave length.
DUELING CHOP HOUSES
Rec Pier Chop House
Tagliata
Owner
Under Armour CEO Kevin Plank
Former Chesapeake Bayhawk, U. Del. face-off specialist Alex Smith
Designer of Choice
Patrick Sutton
Patrick Sutton
Food On the Move
Tableside Caesar
Aged Parmesan shaved at your table
Price of a Ribeye Steak
$56/16-ounces, aged 28 days
$69/18-ounces, aged 45 days
Celebrity Sighting
Stephanie Rawlings-Blake
Cal Ripken, Jr.
Showtime
Art installations, including a Fernando Botero sculpture and a Gaia painting
Live piano nightly
House History
Former film set for Homicide: Life on the Streets
Former Fleet Street Kitchen space
BATTLE OF THE BINDAS
ANANDA
ROYAL TAJ
Owner
Binda Singh
Binda Singh (no relation, but family friends)
LOCATION, LOCATION
Industrial park
Strip mall
CHEFS
Binda's sisters, Kinday and Boli
Binda's father, Jasvinder
MIDDAY MEAL
All-you-can-eat weekend brunch $25
All-you-can-eat weekend lunch buffet: $17.95
SERVER UNIFORM
Bow-tied servers
Black-tied servers
BEST SEAT IN THE HOUSE
the all-weather patio
next to one of several fireplaces
BOTTLE TO BOTTLE
IRON BRIDGE WINE CO.
VIN 909
LOCATION, LOCATION
Old general store and gas station from 1949
Sears Roebuck circa 1900 bungalow
PLEASE BE SEATED
OpenTable member
No reservations
NUMBER OF WINES BY THE GLASS
WINES BY THE BOTTLE
MOST EXPENSIVE BOTTLE
$475 for Shaeffer Hillside Select 2013 Cabernet
$100 Nickel & Nickel Darien 2013 Syrah Russian River Valley
LINWOODS
Old Faithful
25 Crossroads Dr., Owings Mills, 410-356-3030
Back in the day when most of the 'burbs were a culinary wasteland, there was Linwood Dame's dining room—a study in stylish neutrals. Going 30 years strong, Linwoods is like an old, dependable friend. It's a place to go for flawless Modern American cuisine, unobtrusive but excellent service, and a consistently stupendous meal. For a view of the action, reserve a spot at the grill line, where hunks of sea bass are seared, plump sea scallops are caramelized, and well-marbled steaks sizzle on the grill. Even the spinach salads, drizzled with sherry vinaigrette, rise from the plate in artful assemblage. Sitting among the sea of toques will make you feel like an extra on the set of Netflix's Chef's Table.
Insider Tip: If he doesn't have a chance for "table touching," aka a visit to your four-top, head to the open kitchen to share a few words with Linwood—you haven't had the full experience until you speak with the man himself. Co-owner Ellen (and "Woody's" wife) also plays the ultimate hostess and adds to the convivial vibe.
LOBO
Little Bar That Could
1900 Aliceanna St., 410-327-0303
As Old Baltimore quickly gives way to towering high-rises and trendy eateries, Lobo lives on as a tribute to our blue-collar roots. After nearly four years in Fells Point, this corner restaurant and bar has become a much-loved local haunt with its no-frills neighborhood vibe, knockout food, and congenial service. Belly up to the long wooden bar or grab a table beneath the A. Aubrey Bodine photographs and prepare to be wowed by impeccable seafood, delightful small plates, and masterfully crafted cocktails. Start with a round of local oysters and a bowl of the best mussels in town, swimming in a yellow curry and coconut milk broth with fresh cilantro and a crusty baguette. In-the-know regulars also bring friends to split sandwiches, each massive and full of flavor, like the house-roasted pork loin packed with broccoli rabe and roasted garlic.
Insider Tip: The Key lime pie is so stupendous, it erases any worry over calorie consumption.
LOCH BAR
Fish Out of Water
240 International Dr., 443-961-8949
Awash in black marble, tufted red leather, and with piles of seafood on ice, this Harbor East jewel is the very definition of a modern Maryland seafood house. From shellfish towers overflowing with oysters, clams, mussels, and other fruits of the sea to the tuna poke, the food is as lavish as the setting. Even the lowly sandwich section, with its crab grilled cheese or crab-cake club stuffed with shrimp salad, fried oysters, and smoked bacon, will leave you with a sense of yearning. The whiskey menu is vast, too—400 options on offer—with many rare picks, including a 25-year-old Pappy Van Winkle.
Insider Tip: At many spots, lunch service is inferior to the later-day meal—but that's not the case here. Tuck into a lobster roll or shrimp salad sandwich at high noon while watching gulls fly and boats bob in the waters of the picturesque Patapsco.
MAGDALENA
World-Class Cuisine
205 E. Biddle St., 410-514-0303
It's as if the folks at Magdalena came up with a case study on what makes a Best Restaurant when they opened this place inside Mt. Vernon's boutique Ivy Hotel. Deluxe digs that envelop you in an air of glamour, mystery, and joie de vivre? Yes. A chef (Mark Levy) coming from the five-star Point, a resort in the Adirondacks with some serious cred on his C.V.? Yes. A pantry with exotic ingredients sourced from across the globe (sweet-and-sour date vinegar from France, white truffles from Italy), as well as old-world service? For sure. An atmosphere so inviting you'll want to spend the night lingering over an after-dinner glass of port or even get a room at the hotel for the night? You betcha.
Insider Tip: Don't leave without asking for a tour of the luxe hotel that's a Condé Nast Traveler favorite.
MINNOW
Tin Men
2 E. Wells St., 443-759-6537
Seafood is the star at Jake and Ben Lefenfeld's splashy new restaurant in South Baltimore, but as expertly as the kitchen prepares contemporary dishes like Spanish mackerel on pumpernickel or rainbow trout with sautéed spinach, the place doesn't take itself too seriously. The menu is digestibly divided into small plates ("smalls"), larger ones ("biggies"), and "bait," (cute snacks such as sardines with olive tapenade and lemon aioli are served in sardine tins). The oyster stew was packed with shellfish and bacon to create the best version we've tried in years. The breading on the shrimp stuffed into the po' boy only added to the sandwich's bursting flavor—it would make a New Orleanian proud.
Insider Tip: Self-described "wine director" Marco Valverde isn't a sommelier, but he knows as much about vino as almost anyone we've encountered.
ONE ELEVEN MAIN
Quiet Jewel
111 S. Main St., Bel Air, 443-900-8027
In a Bel Air neighborhood best known for its bustling bar scene and casual (read: fast food) eateries, this quiet gem, open since 2015, continues to shine. It serves satisfying classics such as baked oysters and filet mignon, but it's chef Bryan Boessel's acumen for seasoning that makes these standards sing. Head here for friendly service and first-rate food without all the pomp and circumstance of more pretentious places, and you'll be embraced by a dining area cloaked in rich wood finishes. A grilled Spanish octopus appetizer with warm garlic notes is particularly delicious, while ricotta toast offers a harmony of crunchy, creamy, savory, and sweet. On a recent pilgrimage, it was the Louisiana redfish—sitting atop a throne of stewed tomatoes—that really stole the show. To round out the meal, we strongly encourage an order of the "signature" Bourbon bread pudding—request multiple forks.
Insider Tip: Liqueur lovers, take note—ask the bartender for the housemade limoncello and orangecello.

Designer Patrick Sutton makes Baltimore restaurants beautiful.
By Jane Marion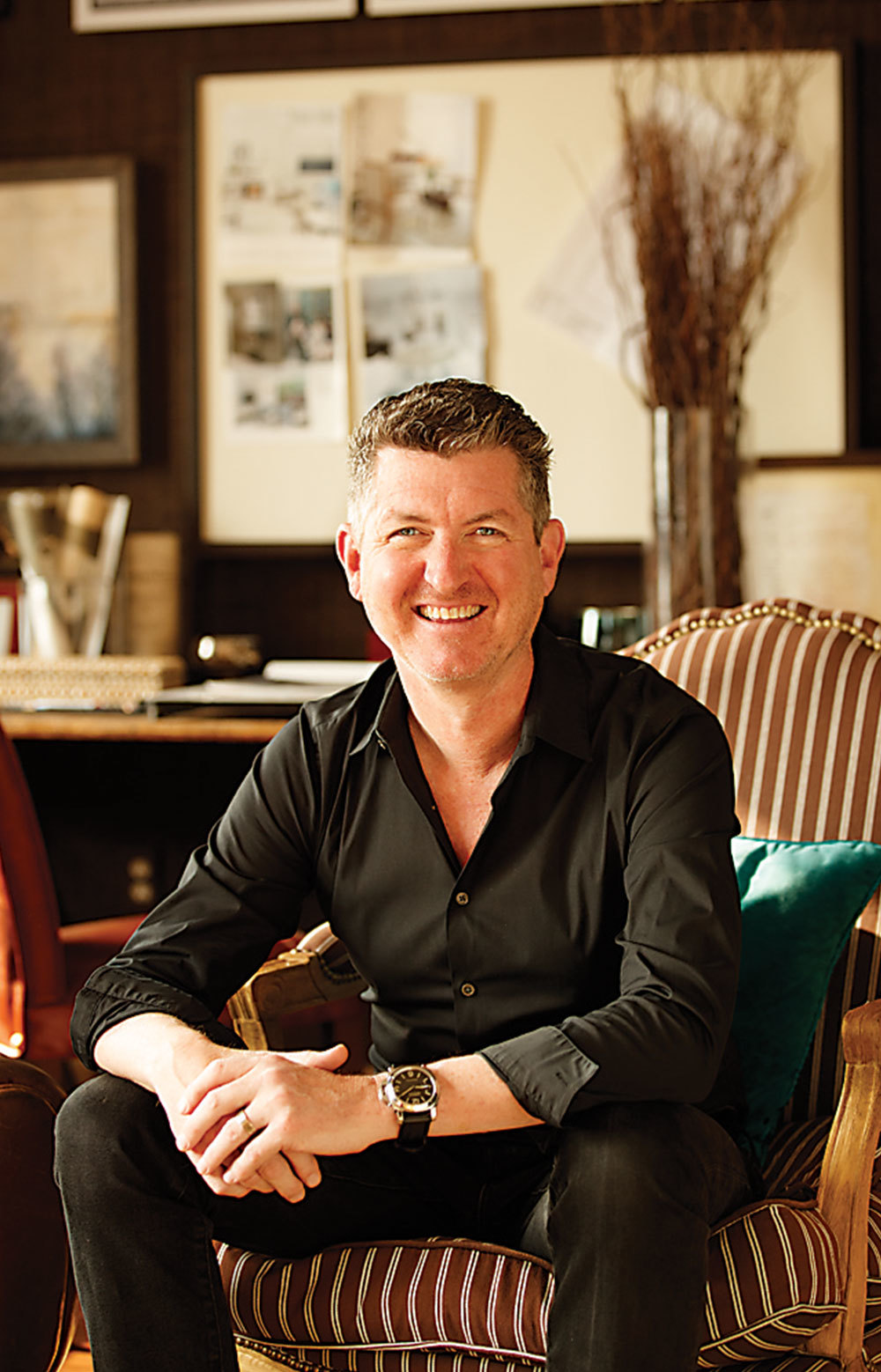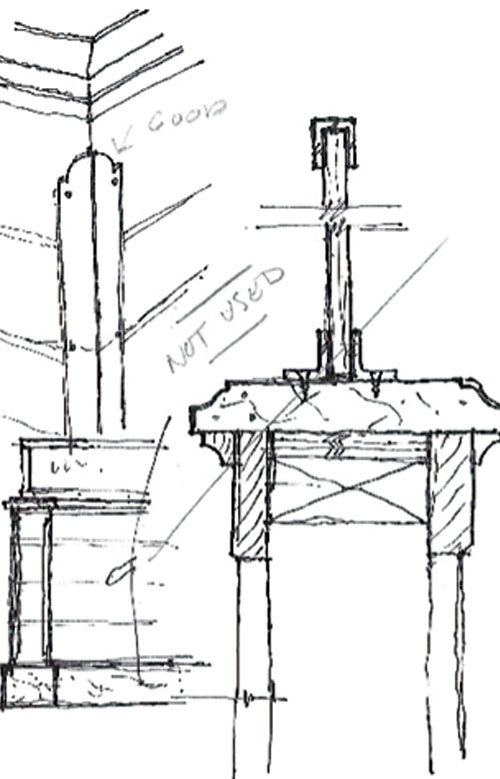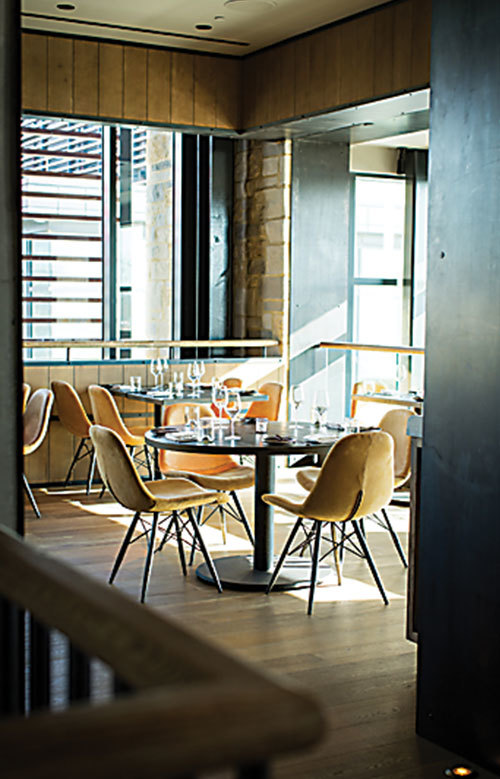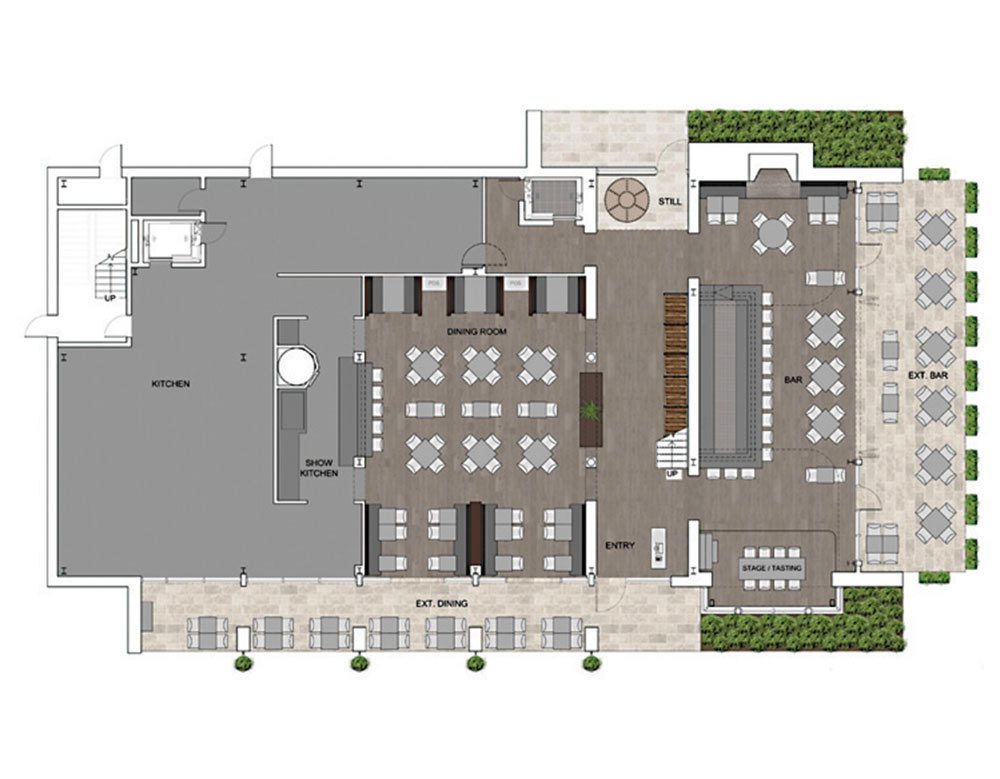 ◆

◆

◆


Patrick Sutton in a quiet moment (PORTRAIT BY DEAN ALEXANDER) ; sketches from Loch Bar; dining room at Rye Street Tavern; ground floor plan of Rye Street Tavern.
Patrick Sutton seems like he's everywhere these days, with his measuring tape in tow. In the past year alone, he's designed some of the most alluring restaurant spaces in town, including Rye Street Tavern, Tagliata, and Rec Pier Chop House. He also lent his talents to Cinghiale and Charleston back in the day. We caught up with him about his love of Instagram, his restaurant design work, and why it's hard for him to eat out.
How is designing a restaurant different than designing another type of commercial space? It's very different. When you are designing a restaurant, you are crafting a transportive experience. Think about the times you've pondered where you want to go out. You consider the food, but in reality, you're weighing the kind of experience you want to have for the evening. It is theater, and I need to be able to transport you to a mini-vacation for a few hours so you can joyfully escape.
What's the first restaurant you ever designed?  I did the first Donna's in Mt. Vernon in the early '90s.  We set their brand identity on a shoestring budget, which the owners then recreated all over town.
What do you take into consideration when designing? The first thing I do is develop a narrative. I ask myself: "What's the story we are telling here?" Am I taking someone to a chic farmhouse in Tuscany, as in Tagliata? Or are we recreating an elegant dinner party each night in an imagined southern manse, as we did for Charleston? Once I have the narrative, I can employ all my tools as a designer to craft the experience. I find materials, colors, and textures that are associated with the story. I reinforce the believability of it with the quality of the detail —details are everything.
i seek beauty everywhere—in nature and in cultures around the world.
How much does the space impact the experience? Every experience should be different depending on the story we are telling, but the common emotion I am looking for is warm and welcoming, like you are family in someone's home or hometown spot. That home may be in Tuscany, Maine, or Tokyo, but dining is about sharing someone's hospitality wherever that may be—it's truly a quality all cultures share.
Where did you get your aesthetic? As a kid, I was lucky enough to travel the world with my dad, who was a prolific travel journalist. I was exposed to the world's most beautiful and magical places, and it has left me with an understanding of what living life fully really means. I travel and wander incessantly. I seek beauty everywhere—in nature and in cultures around the world. I love finding the incredibly creative things people make or do, especially little shops on side streets. I am an Instagram junkie (@patricksuttondesign) and have a hard time passing up any opportunity to go on a journey.
When you're eating in a restaurant that you've designed, is it hard not to see what's wrong—i.e., straightening a picture on the wall, changing a lightbulb, that sort of thing? I can't turn it off. What's worse is I do it in places I didn't design, like rearranging the furniture in just about every hotel we stay in.  Let's just say when we went to check out of the Inn at Perry Cabin [on the Eastern Shore] and the reception host said, "Hold on a minute, the director of housekeeping wants to meet you," I was a little nervous that I was going to get a lecture, because I had switched the entire furniture grouping in our suite so the bed had a better view—the good news is she was a good sport and actually thanked me.
OUZO BAY
Shining Seas
1000 Lancaster St., 443-708-5818
It's dizzying to keep up with the pace of Atlas Restaurant Group's Harbor East expansion, including Tagliata, The Elk Room, and most recently The Bygone. That makes Ouzo Bay the elder sibling that may get overlooked, especially with ongoing road construction hindering access. Seafood fans need to make the extra effort, though, because boy, oh boy, does Ouzo know how to do seafood, especially fish. Flown in daily from places including Norway, Japan, and Holland, classics like bronzino and Dover sole are prepared in minimalist Greek fashion so the fish takes center stage rather than getting lost in an ocean of fussy sauces that drown out flavor. Hellenic classics like giant lima beans and grape leaves transport your palate to Mediterranean bliss, as does the thoughtful attention to Greece's oenological renaissance in its wine lists.
Insider Tip: It may read like the humblest of side orders, but we're big fans of the chicory finished in olive oil and lemon juice.
PARTS & LABOR
Trendy Table
2600 N. Howard St., 443-873-8887
We were skeptical when this Spike Gjerde mainstay announced it would be shifting its upscale dining focus to a more laidback, small-plates menu. But the best things have stayed the same. The venue—a former Remington body shop—is still straight out of Dwell magazine, and the bar is still the best seat in the house for local drafts, but the fare is an even more daring mix of unexpected regional ingredients. Most entrees have been replaced by enticing sandwiches, such as a bánh mì or beet Reuben. Old favorites live on, like the smoked ham hock, but new dishes are the stars, like the Spanish morcilla nachos and, when they're available, some of the city's best Asian noodle bowls. The best addition? Diners can pick any protein sourced directly from the adjacent butcher's shop for the kitchen to fire up on the fly.
Insider Tip: Order the chocolate-chip cookies with a glass of whiskey-spiked milk.
PEN & QUILL
Mighty Pen
1701 N. Charles St., 410-601-3588
At one end of the dining spectrum is the elite experience—expensive ingredients, complicated presentations, and a swirl of staff tending to every detail. At the other end is the bar experience—solid food, familiar drinks, and little fuss. Pen & Quill delivers the best of both worlds. Fresh raw oysters, cider-brined chicken, and steak frites are familiar, yet elevated by their quality. P&Q beckons to those looking for a little nosh with artisan flatbreads, creative sandwiches, and the art of bar snacks—sinfully tasty deviled eggs, steamed buns, and chicken wings. Dining-room patrons and barstool warmers alike will cotton to the brilliant cocktails, diverse beer list, and lovingly constructed wine and digestif menu—beacons of proprietors Helmand and Naomi Karzai's passion for fine libations.
Insider Tip: Desserts are no afterthought—go for the decadent brownie sundae, or indulge in luxurious cheesecake if cocoa isn't your vice.
PETIT LOUIS BISTRO
Red, White & Blue Cheese
4800 Roland Ave., 410-366-9393
Classical French restaurant fare has gone all but extinct. A genre that was once considered the pinnacle of fine dining has been crushed by chain concepts and rustic New American fare. Thankfully, Petit Louis Bistro is approaching the end of its second decade, steadfastly serving up indulgent, comforting fare from France. Traditions like onion soup capped with a layer of Gruyère and Blanquette de Veau featuring braised veal cossetted in béchamel sauce await anyone craving a break from current trends. Desserts are delightful, too, sinfully sweet and precisely presented. (For something more savory, follow the French and enjoy cheese for your final course.) The wine list explores all of France's notable growing regions and the staff is always at the ready to help you select the perfect match for your meal.
Insider Tip: Don't overlook lunch for more classical cooking with a lighter touch.
◆

◆

◆


The Prime Rib's piano player Jeff Wilson shares his musical story.
PRESERVE
Brine Time
164 Main St., Annapolis, 443-598-6920
We won't soon forget the palate-pleasing and fresh-breath-destroying meal we recently enjoyed at this 3-year-old treasure, and not just because the leftover kimchi we took home after dinner stunk up the car with the smell of garlic. As the name suggests, pickling is the not-so-secret weapon here, with husband-and-wife team Jeremy and Michelle Hoffman obsessively pickling the kimchi. Milder than many Asian versions we've tried, it's just as flavorful, and it makes a perfect appetizer, side, or snack. Indeed, pickled pleasures are used throughout the small-but-bold menu. Curtido, a Salvadorian-style fermented cabbage, goes perfectly with Relajo sausage and grain pasta, one of a dozen starters. Kimchi spices the broth in the gnocchi; dill pickles are served with the exquisitely prepared rockfish; pickled onions grace the glazed beef rice bowl.
Insider Tip: Preserve sells pickled goods in jars, too, so your vehicle's new-car smell will be safe
THE PRIME RIB
Steakholder
1101 N. Calvert St., 410-539-1804
It's easy to understand why locals and out-of-towners alike head to this venerable 53-year-old steakhouse that seems frozen in time thanks to the queue of veteran, tuxedoed waiters, yards of leopard-print carpeting, and a piano player who keeps music from The Great American Songbook in constant rotation. American standards play out on the menu, as well. Order the prime rib, of course, but don't discount one of the best crab cakes in town or a simply prepared piece of Chilean sea bass. There are other surefire hits, too. Let's put it this way—aside from death and taxes, potato skins and martinis at The Prime Rib are the only absolutes in the world.
Insider Tip: Visit during Restaurant Week for a serious steal. Unlike many spots in town, which downsize portions with their prices, The Prime Rib keeps serving sizes the same.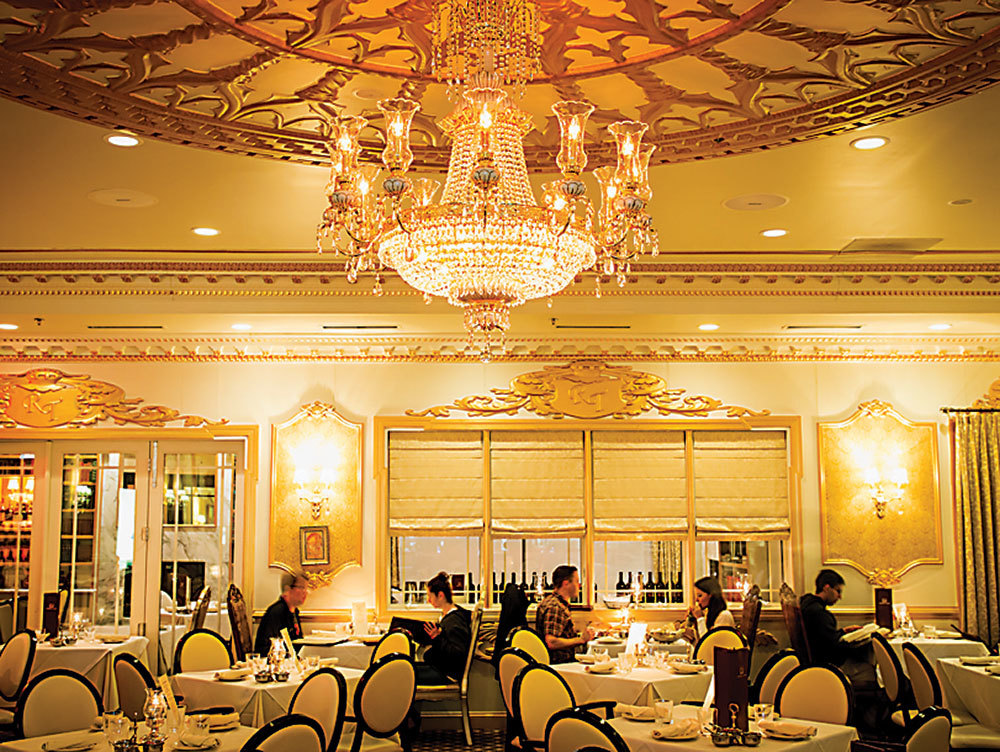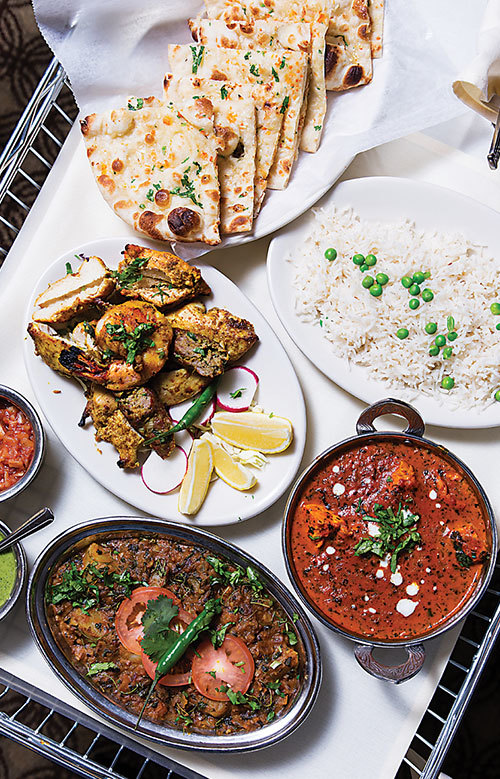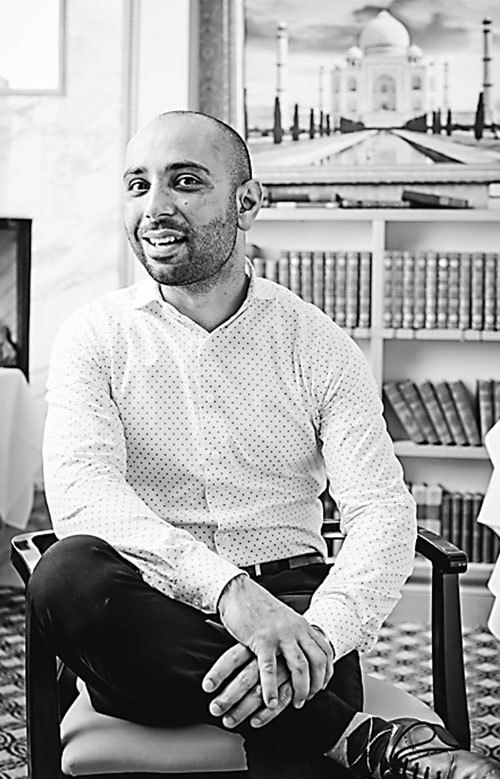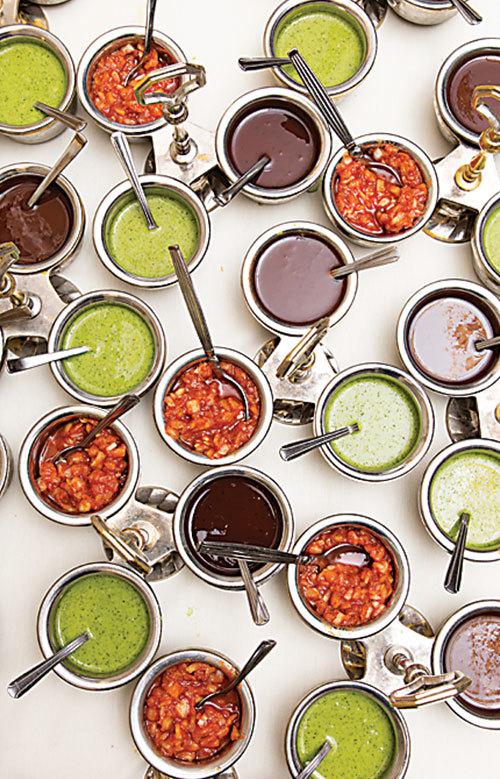 ◆

◆

◆


At Royal Taj, the main dining room, an array of dishes arrive from the kitchen, owner Binda Singh, an assortment of sauces.
REC PIER CHOP HOUSE
Hail, Caesar!
1715 Thames St., 443-552-1300
Baltimoreans usually take a special pride in rooting for hometown chefs, but New York restaurateur/Michelin-starred chef Andrew Carmellini has become a fast favorite in Fells Point as a result of his gleaming Italian rosticceria serving modern Italian cuisine. The excitement over whatever you order——from prime steaks and chops to house-made pastas——will likely be replaced by F.O.M.O. as the dishes that you didn't order come out of the kitchen and breeze past your table. First-timers should go for the linguini with Maryland crab and the very best Caesar salad in town. (Ask for Miles to make it.) Whatever you order, you'll be happy with your dining decisions and vow to return.
Insider Tip: Leave time to wander the grounds of Kevin Plank's luxe Sagamore Pendry Hotel. Then make the night last with pre- or post-dinner drinks at The Cannon Room American whiskey bar, or bring a glass of vino to the courtyard for stargazing.
ROYAL TAJ
Royal Treatment
8335 Benson Rd., Columbia, 410-381-1111
Don't get the wrong impression when you see Royal Taj's neighbors—to the left, T.G.I. Fridays, and to the right, Olive Garden and Bob Evans. All aglow in crystal, cream, and gold, the restaurant, on the site of, yes, a former Applebee's, is captivating, and the fare—Punjabi, northern-style—is some of our favorite Indian food in the state. The dishes, elegantly delivered on a rolling cart, will be instantly familiar, but are the very best versions of vindaloos, biryanis, and curries you've ever experienced. The salmon tikka masala, fat chunks of fish marinated in yogurt, cooked in the tandoor oven, and then bathed in a tomato-based cream sauce, is a contender for our favorite dish of the past year. The intensely spicy chicken vindaloo was a close second. The naan is so good you may chose to eat it plain, without a single dunk in the complimentary trio of chutneys awaiting you at the table.
Insider Tip: The menu features a bounty of offerings for those who are vegetarian, vegan, and even followers of the Jain faith (no root vegetables).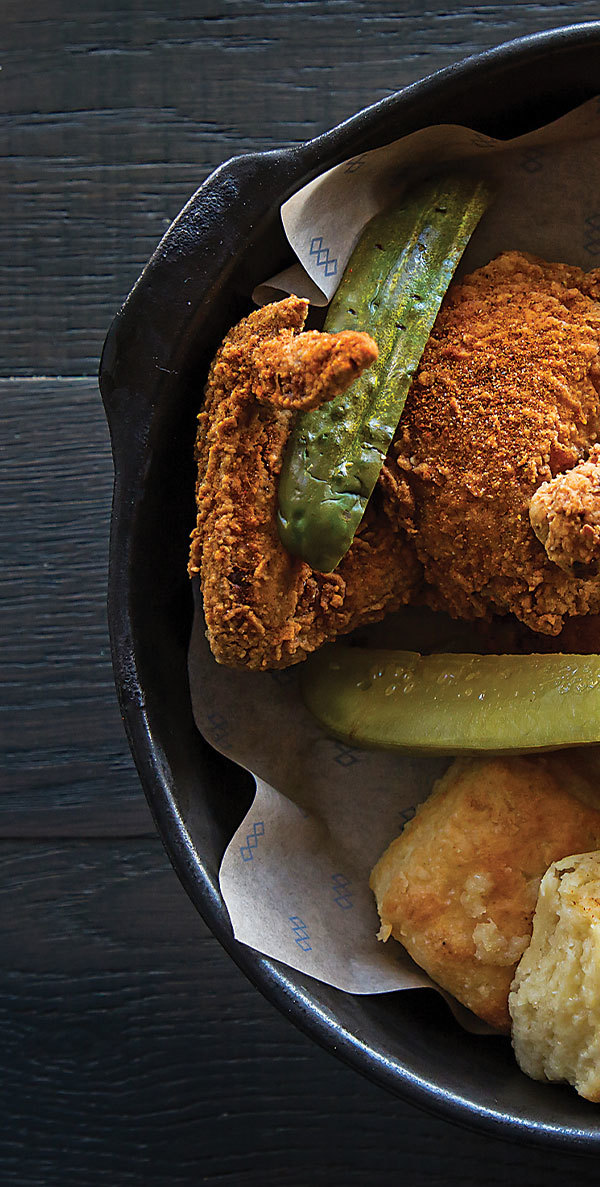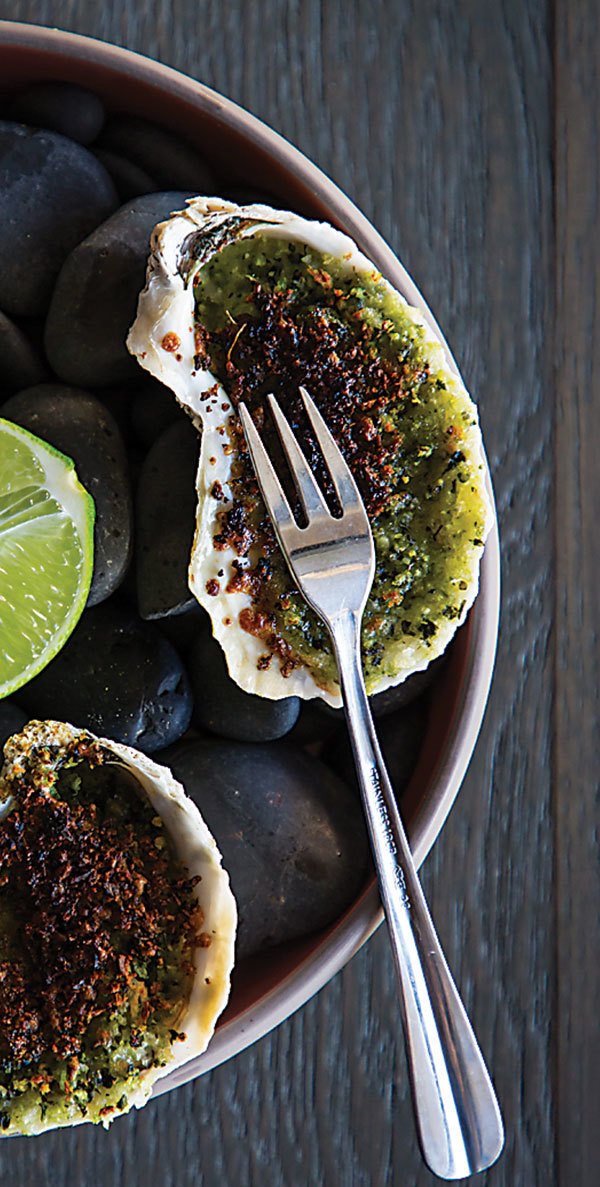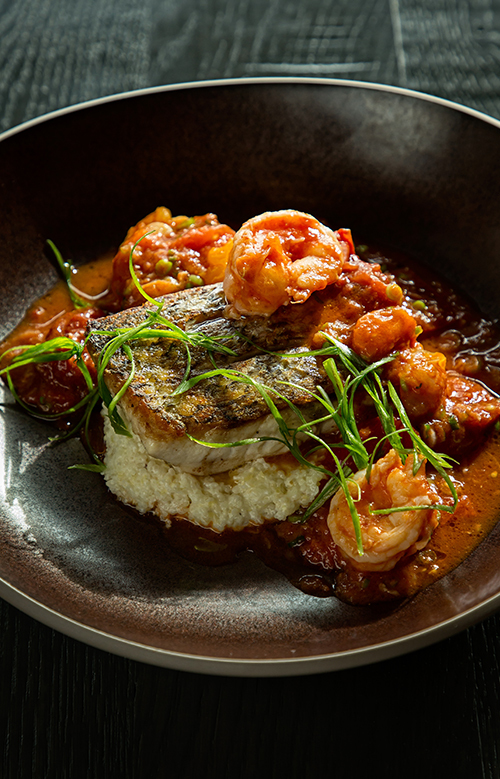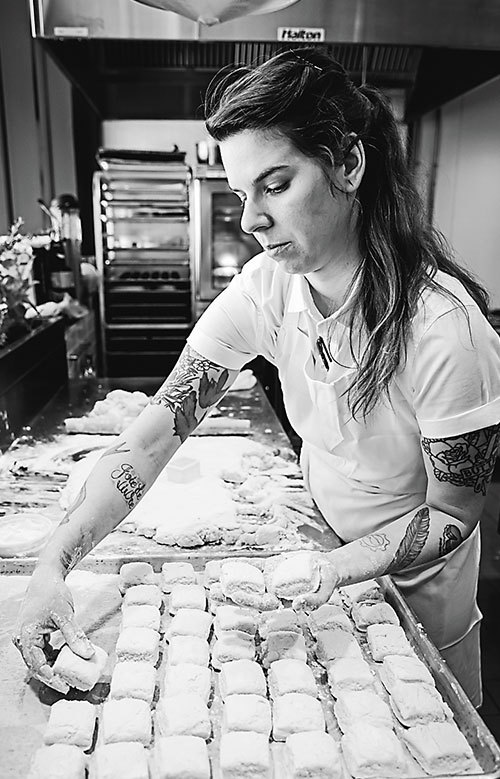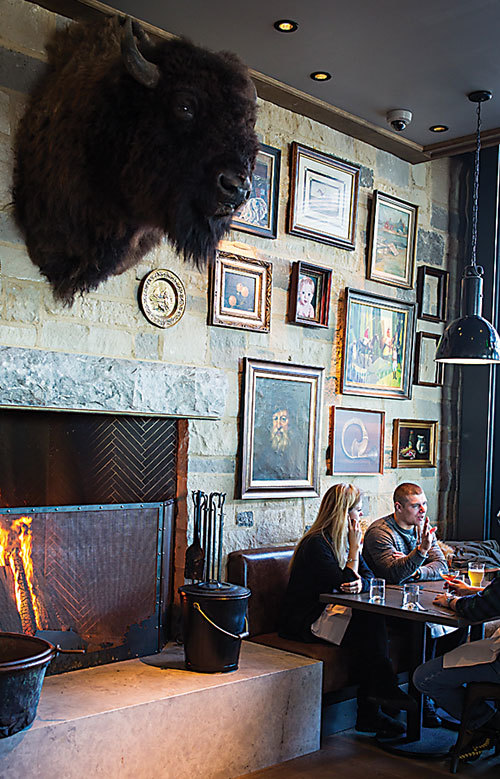 ◆

◆

◆


At Rye Street Tavern, fried chicken and buttermilk biscuits, slinging drinks at the bar, making the biscuits, seated by the fire.
RYE STREET TAVERN
Chesapeake Life
13 Rye St., 443-662-8000
In the shadow of Kevin Plank's Under Armour, this newcomer is one of the most exciting restaurant openings of the past year. With its lawn scattered with Adirondack chairs and fire pits, and a great view of the Patapsco River from the southern tip of Baltimore, if you close your eyes, you might think you're on the Eastern Shore. From soft-shell crab sandwiches to Maryland rockfish and local oysters, the menu speaks a Chesapeake seafood vernacular, but also dips below the Mason-Dixon Line with dishes such as fried chicken and rockfish shrimp and grits. Michelin-starred chef Andrew Carmellini (also of Rec Pier Chop House) runs the NoHo Hospitality Group in New York, but he's certainly made a big splash in Baltimore.
Insider Tip: Sit in the exuberantly chic, yet homey, dining room for dinner, but arrive early to snag a seat at the snazziest new bar in town. With the Sagamore Distillery next door, order a Sagamore Rye-based cocktail and, while you're at it, take a tour to learn the history of Maryland rye.
SALT TAVERN
Salt of the Earth
2127 East Pratt St., 410-276-5480
When Jason Ambrose, the chef whose cooking made Salt Tavern one of the city's hottest restaurants, left to focus on his Locust Point outpost, 1157 Bar + Kitchen, fans understandably fretted about the Upper Fells Point establishment's future. Fear not: Ambrose's mother, Jane, still owns and runs Salt, and new chef Conrad Nieberding has infused fresh flavors into a menu that features small plates, sandwiches, and a few entrees. We started with Riesling-steamed mussels, shellfish in a tasty broth of salt pork, roasted chili, Thai basil, shallots, and garlic. Scallop ceviche, with mango, red onion, poblano, herbs, grilled pineapple, and crispy burdock was a tangy delight. The wagyu beef tartare is not to be missed. Salt has a nice selection of cocktails, including the Winter Warmer. Made with honey bourbon and ginger liqueur, it packs a mighty punch.
Insider Tip: The small dining room and bar are generally crowded, especially on weekend nights, so there often is a line for the single bathroom upstairs. Head down the full flight of stairs and you'll discover an additional bathroom, which is almost always open.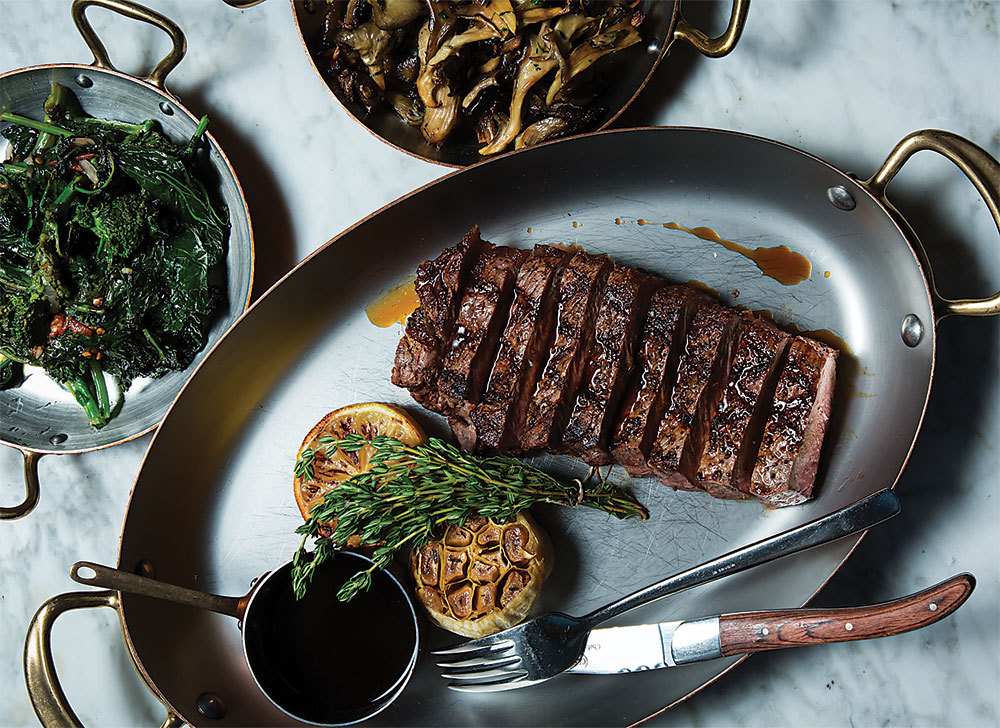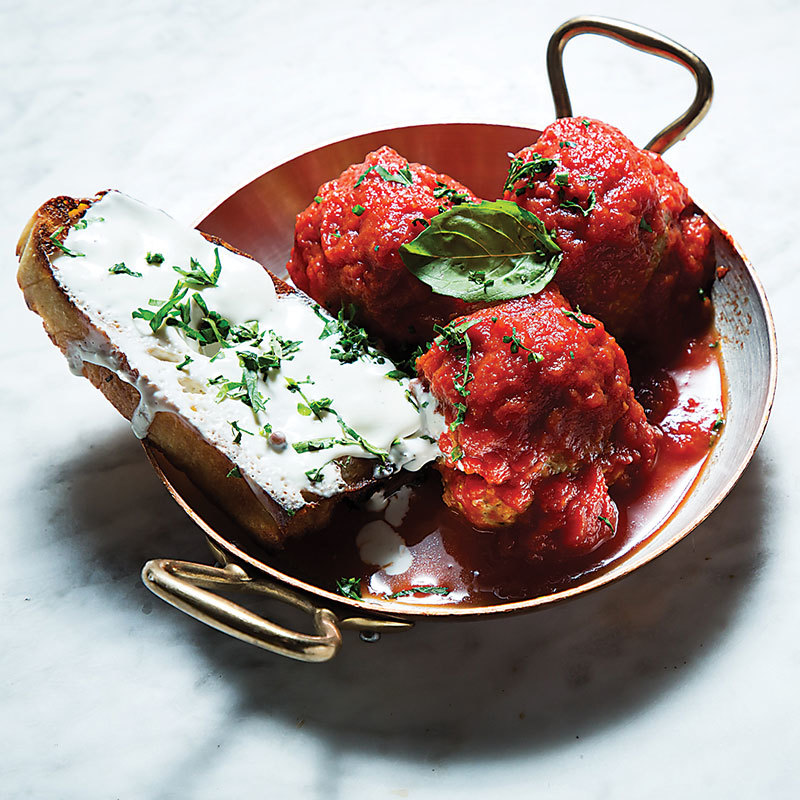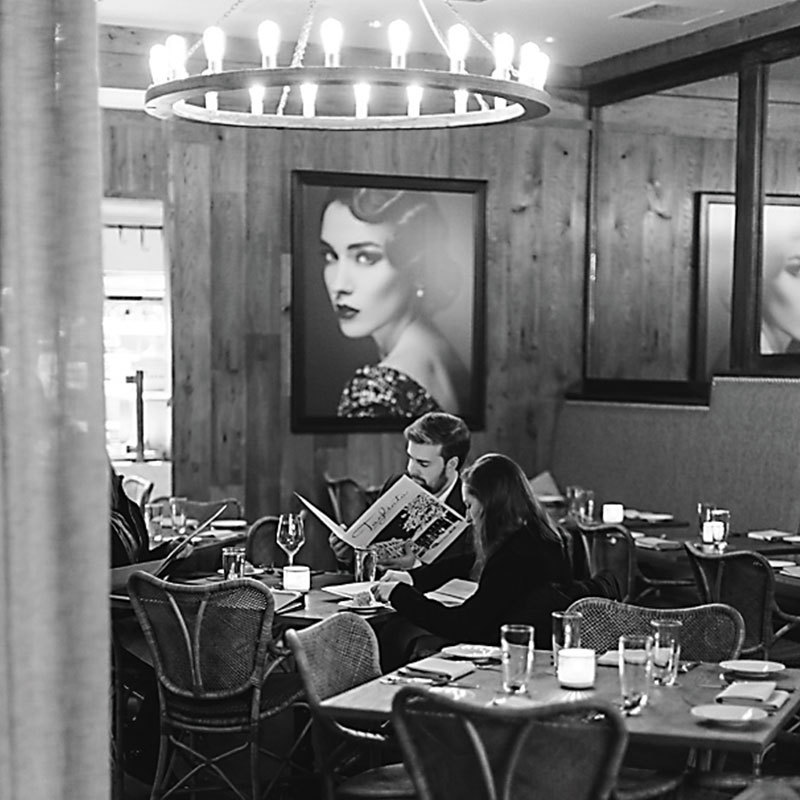 ◆

◆

◆


At Tagliata, strip steak with mushrooms and broccoli rabe, classic Italian meatballs and grilled baguette with whipped ricotta, perusing the menu.
SUSHI SONO
High Seas
10215 Wincopin Cl., Columbia, 410-997-6131
Lake Kittamaqundi might sound like a body of water in Maine where you send your kids to summer camp, but it's actually where you'll find Columbia's best-kept-secret shrine to sushi. Come here with close friends for tight tables covered in bottles of Sapporo and sake, satisfying appetizers like gyoza, as well as ornate platters (or boats, if you're so inclined) of impeccable sashimi and sushi that put all other area menus to shame. We delighted in fat cuts of soft bluefin toro over pillowy sashimi rice, as well as flavorful filets of tuna and sesame-crusted seared salmon in the unassuming Sono #14. Next time, we plan to go bold with jellyfish salad.
Insider Tip: Look out for nightly specials like kumamoto oysters and whole aji (Japanese horse mackerel), served salted and fried.
TAGLIATA
Italian Idyll
1012 Fleet St., 410-244-5830
Even when it's bad, Italian food is good, but at this new Harbor East darling, the fare sings like a Pavarotti aria. Tagliata means "sliced steak" in Italian, and there's certainly truth in advertising here, with plenty of dry-aged rib-eyes, porterhouses, and strips on offer. But you'll also find blissful bowls of house-made pasta, house-cured charcuterie, and standout standards. The talented Julian Marucci is able to execute both eggplant Parm and honey-lavender-glazed duck with equal aplomb. Pro tip: The wine menu, purported to be the largest list in the city, stretches from here to Il Duomo. Speak with sommelier John Kelley to aid and assist with proper pairings.
Insider Tip: When the temps turn up, sit outside on a banquette under the string lights. If you have marriage on your mind, this is the perfect place to do the asking. That's amore, indeed.
TERSIGUEL'S FRENCH COUNTRY RESTAURANT
Vive La France
8293 Main St., Ellicott City, 410-465-4004
You may not realize it while you're ooh-ing over a mini cast-iron cauldron of buttery escargot or ahh-ing over duck confit, but the road outside this Ellicott City institution (now in its 43rd year) transformed into a turbulent river in the summer of 2016, causing the restaurant to close for three months of repairs. Thankfully, it's back and as good as ever. As you browse through the menu's French terminology, you'll feel as if you're dining in a French inn rather than at a white tableclothed restaurant. There's a reason French cuisine was king for so long, and an order of the foie gras will remind you why—served with fried beets, grilled plums, and a pleasantly acidic plum vinaigrette, it's a dish you'll be hesitant to share. A halibut special, with its shellfish sauce, is another home run that comes out of owner-chef Michel Tersiguel's kitchen.
Insider Tip: You don't see traditional French aperitifs often, so you'd be remiss if you didn't start with a cocktail from their aperitif menu.
THAMES STREET OYSTER HOUSE
Ship Shape
1728 Thames St., 443-449-7726
No visit to Cape Cod and its environs is complete without enjoying the region's scintillatingly fresh seafood tradition, inflected with flavors from New England's Portuguese immigrant community. If a craving for such fare strikes you while you're still in Baltimore, save yourself seven or so hours of driving and drop anchor at Thames Street. You'll immediately wish you had an endless capacity to eat, because the offerings are all delectable. Perhaps you'd care for raw oysters, Quahog clam chowder, or a pristine plate of ceviche? Maybe traditional bouillabaisse overflowing with fish, shrimp, and clams? How about an impressively weighty lobster roll to recall sunny New England days surfside? It's all flawless and brought to you by an attentive, informative staff determined to make your meal special.
Insider Tip: Call two days in advance to order a full-blown lobster boil for four to six people.
TIO PEPE
Tried and True
10 E. Franklin St., 410-539-4675
At 50, a few corners of this Baltimore institution are starting to show their age. Some menus are frayed and certain sections of carpet worn. But the food—a celebration of Spanish cuisine—never gets old. We sample a different dish every time we visit this old amigo (this time, the delicious pollo a la riojana, or chicken sautéed in olive oil with green and red peppers, tomatoes, and mushrooms served over saffron rice), but always find ourselves coming back to the legendary paella, which is dramatically topped with a still-in-its-shell half lobster tail. Wash it down with red sangria—it's a combination that will eternally delight. And don't forget to end your meal with a cup of flaming Spanish coffee.
Insider Tip: Many of the à la carte vegetables, such as the artichoke hearts with ham, make great appetizers.
THE TURN HOUSE
Bird's the Word
11130 Willow Bottom Dr., Columbia, 410-740-2096
It's the skin that truly makes the chicken, as a member of our party observed during an immensely enjoyable dinner at this surprisingly sophisticated restaurant at Hobbits Glen Golf Course in Columbia. Chef Thomas Zippelli serves his bird alongside roasted apples and corn grits topped with charred onion. Both are excellent, but the crispness of the roasted chicken skin, which seals in juice and flavor without overcooking the meat, sets the dish apart. Like most of the menu (mushroom pot pie, wagyu carpaccio) on the night we visited, the chicken was locally sourced. It's easy to be skeptical that a cutting-edge restaurant could thrive in a golf course clubhouse, but The Turn House is a hole in one. 
Insider Tip: Pastry chef Spencer Beck arrives in the morning to bake bread and prep desserts. Get both.
VIN 909
Wine and Dine
909 Bay Ridge Ave., Annapolis, 410-990-1846
The word "charming" comes to mind as you enter this cozy cottage-cum-wine bar that's in the Annapolis area, though it's well worth a visit whatever county you're coming from. Inexpensive glasses of wine are the focal point here, but the brick-oven pizza, hearty meatball sandwiches, and, when last we visited, a seasonal dish of clams with pumpkin in curry cream broth also deserve top billing. This hideaway is the perfect place for a first date—or 100th date. When we went, we took barstools at the open kitchen next to a regular who told us he eats there at least three times a week.
Insider Tip: It can be a challenge to get a table at this no-reservations restaurant. Go for lunch—the menu is no different than at dinner. Just beware the boat shows!
VITOS RISTORANTE ITALIANO
Old-World Italian
10249 York Rd., Cockeysville, 410-666-3100
While the culinary landscape changes almost daily, this family-owned restaurant has remained an enduring force in Cockeysville for 24 years. Nothing is new here, and that's a good thing. It's the reason why the place is packed with insiders who are looking for the homey, Northern-Italian classics that made you fall in love with this cuisine as a kid. There's nothing not to love. The portions are huge. The prices are reasonable. The wine list is big. The tablecloths are white. Our favorite moment? When our server, Ernesto, asked, "Is there anything else I can do for you?" after filling our glasses with Cab and serving two excellent appetizers and plates of chicken marsala and eggplant Parm. At that point, we had everything we could ever want.
Insider Tip: Many of the dinner items are available at lunch (and for less), but there are plenty of other options to consider, such as an array of subs and sandwiches.
WIT & WISDOM
Fourmidable
200 International Dr., 410-576-5800
Rare is a meal with no misses, but when we visited Michael Mina's "modern American tavern" in the Four Seasons hotel, that's exactly what the restaurant delivered. Medium rare is how our duck breast (with turnip confit, Brussels sprouts, chive cream, and fig jus) was prepared. Served by an attentive waitstaff, a shareable plate of chestnut tortellini with mushrooms and parsnip purée—an intriguing combination that worked—set the standard for dinner. Steamed halibut, wrapped in cabbage and served over spaghetti squash cake in a butternut squash and clam broth, stood out for its flavor and presentation, which seems to be the M.O. here.
Insider Tip: At $1 each, the smoked mussels are heavy on flavor and light on the wallet.
WOODBERRY KITCHEN
James Beard Darling
2010 Clipper Park Rd., 410-464-8000
Before Woodberry Kitchen arrived on the scene nearly 11 years ago, our idea of local sourcing was a box of fried chicken from Royal Farms on Falls Road. But with most of the comfort food truly sourced in the Mid-Atlantic (Chesapeake fish peppers, purslane, pecans), this farm-to-fork trailblazer does not take "local" lightly. With chef Opie Crooks now at A Rake's Progess in D.C., chef Lou Sumpter keeps the home (wood) fires burning. In the midst of a fall food hike, we feasted on a rockfish dish with tomato and sweet pepper sauce, a soft-shell crab with apple-herb salad, and a flatbread with pea-shoot pesto, eggplant, and cheddar. Years in, Woodberry Kitchen is still at the top of its game, garnering chef-owner Spike Gjerde a James Beard Award for Best Chef: Mid-Atlantic, finding a fan in the form of former First Lady Michelle Obama, and spawning scads of other wannabe farm-to-table spots. In our book, there's only one Woodberry.
Insider Tip: There's a reason why the James Beard Foundation gave a nominating nod to the waitstaff. Servers are ad-hoc emissaries to the farming community. Hearing their sourcing spiel is like getting a lecture in crop science. Listen—and learn.
You May Also Like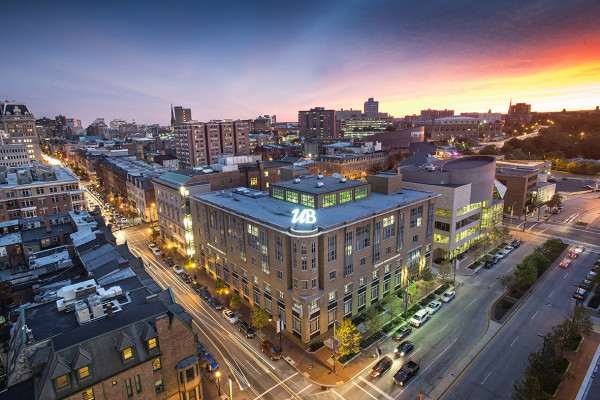 Special Section
Everything you need to know about colleges and universities across Baltimore.
---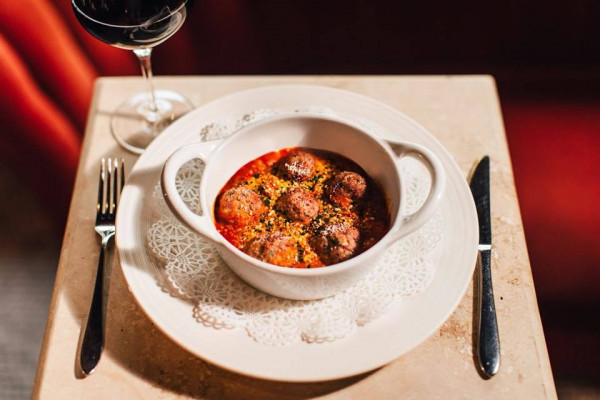 In Good Taste
Indulge in truffles, pasta, and red velvet cake at these romantic restaurants.
---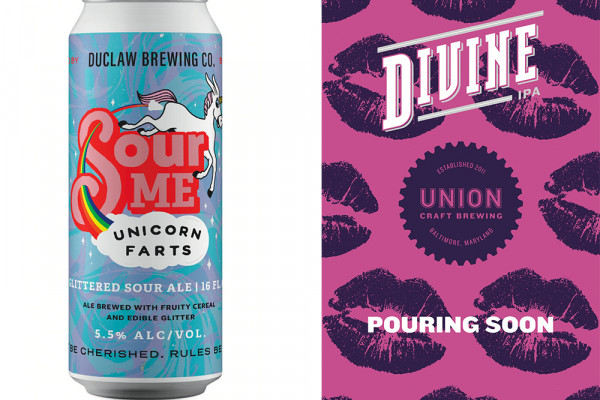 On The Town
Divine IPA and Unicorn Farts sour ale will each debut in March.
---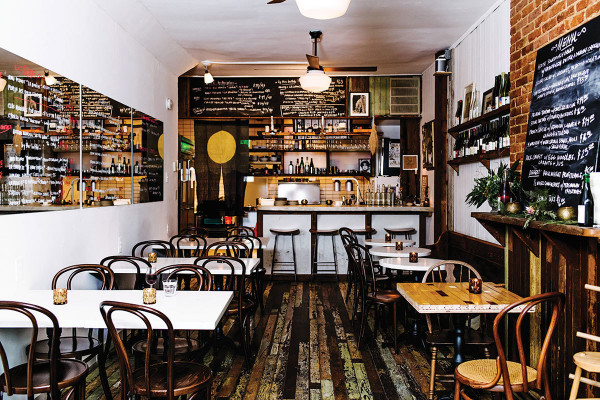 ---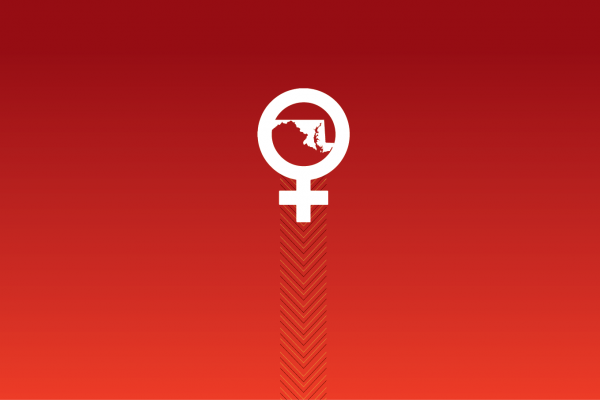 Special Section
Get to know seasoned business owners, entrepreneurs, and leading women in the greater Baltimore community.
---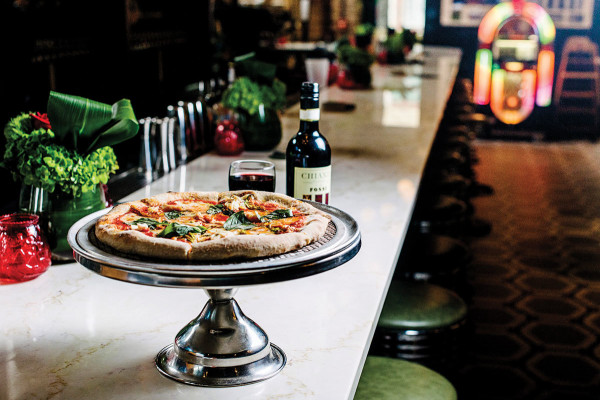 ---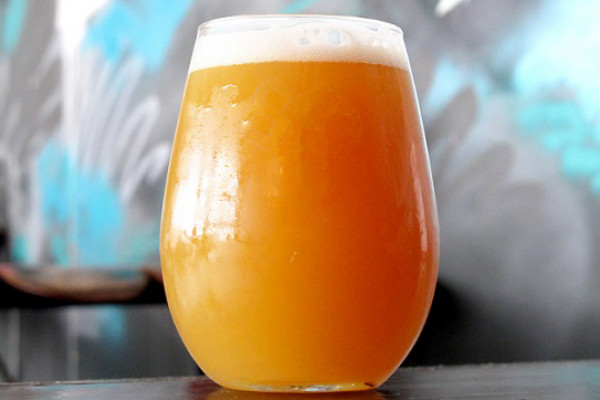 On The Town
From cannabis-infused drinks to entirely new sub-categories, this should be a wild year for craft beverages.
---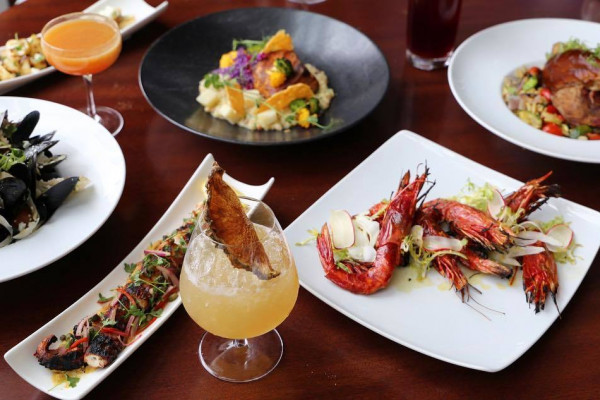 In Good Taste
The latest restaurant openings, closings, and recent news.
---