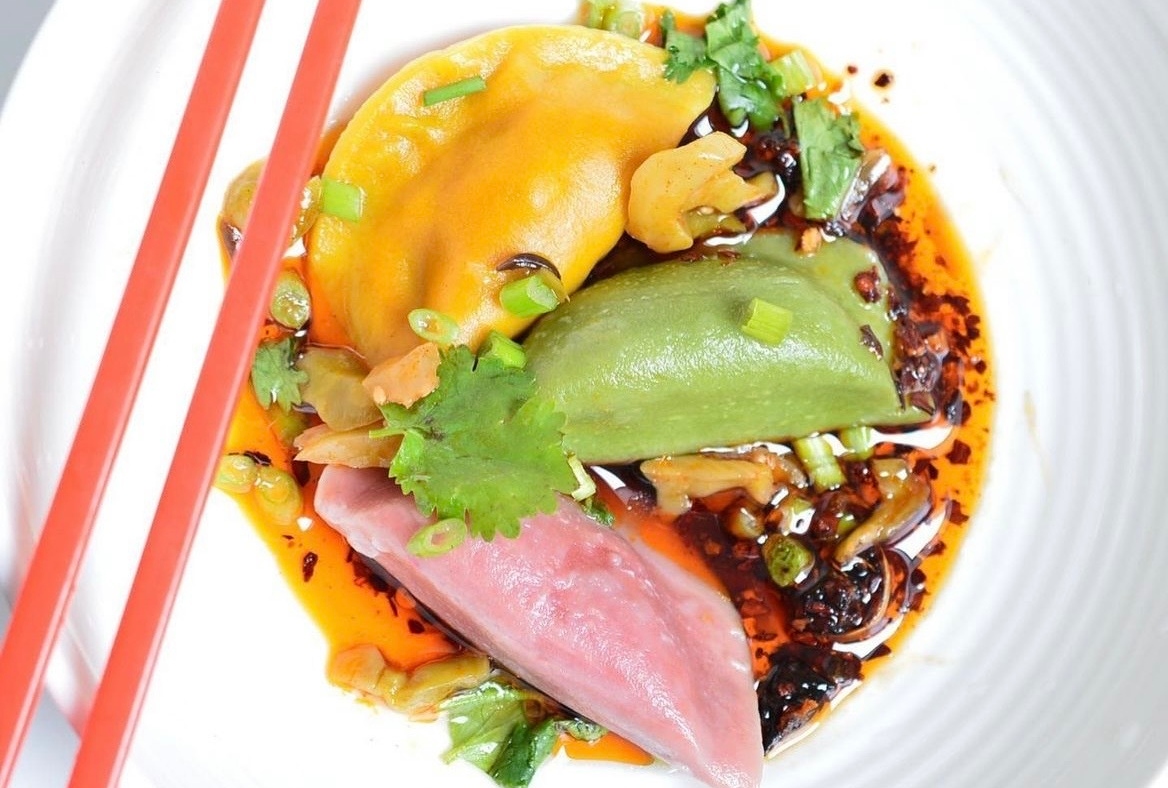 The plant-based dumplings by Nomad Dumplings, which will be on site at this weekend's festival. —Nomad Dumplings via Instagram
Last August, many attendees of the Asia Collective Night Market at the Howard County Fairgrounds—who showed up to get their fill of eats from vendors like NiHao, Ekiben, and Mayuree Thai Tavern—were forced to leave on an empty stomach, due to over-capacity crowds and long wait times. Some ticket holders didn't even make it to the event's entrance, on account of a lack of parking and traffic that backed up I-70 for miles.
Now, the organizers with F2 Entertainment are planning to remedy those mistakes with a new festival in Baltimore set for this weekend. 
Taking over West Shore Park January 21-22, the Lunar Night Cultural Festival—planned in conjunction with Waterfront Partnership—will celebrate the Chinese Lunar New Year with an array of AAPI (Asian American Pacific Islander) food vendors, art showcases, and performances. Access to food and shopping vendors is free, and admission to cultural "zones" that will host live performances at different entry times throughout the weekend range from $10-15. 
F2 Entertainment co-founder Yumin Gao says that, compared to the Asia Night Collective Market, the Inner Harbor event was designed to be much smaller and accessible via public transportation—though Waterfront Partnership will be offering parking discounts for those coming by car. He also says that the venue provides more room for the festival's intended layout, which is meant to mimic the night markets of East and Southeast Asia. To help prevent long food lines, attendees will be able to place orders using touch-screen kiosks or the event's mobile app. 
"We read every single email," Gao says, referring to the Howard County event, "and we reached out to a lot of people who provided constructive feedback. As a team, we want to grow. We don't want to hide away from our missteps and our misjudgments." 
In the spirit of moving forward in the New Year, Gao is optimistic about this next event. A native of Yunnan, China, he has fond memories of ringing in the Lunar New Year with family feasts and broadcast television specials.  
"Within AAPI communities, there are a lot of people—like scholars, international students, and visitors—who gather to celebrate in smaller groups," Gao explains. However, with this festival, the goal is to celebrate a range of Asian cultures and traditions by uniting those smaller groups in one place.
"That's why we started this," he says. "In the end, it's really about creating an immersive and authentic cultural event where everyone can find something true to their heritage."
In keeping with that sentiment, the event's expansive food and beverage lineup features spots like famed DMV-area Japanese waffle experts Rice Culture; Washington, D.C. pho purveyor Pho Wheels; colorful plant-based dumpling maker Nomad Dumplings; and regional farmers market favorite Tae Gu Kimchi; as well as local standbys Ekiben, Chicken Lab, Cafe Dear Leon, and Street Food by Water Song. 
"This is something I've been looking forward to for a long time," says Water Song owner Colin Liang, who spotlights cultural dishes of the Yunnan province at his eateries in Federal Hill and Towson. At the festival, he plans to serve up Yunnan-style spicy ramen bowls and Japanese fried chicken katsu. "We just want everybody to be happy, enjoy the food, and enjoy the vibe." 
Meanwhile, this weekend's entertainment lineup will offer everything from Chinese shadow puppetry and watercolor art to mesmerizing Chinese sugar painting—a traditional folk art in which a molten, liquid sugar takes the form of two-dimensional shapes. Performances will include Cambodian dance, traditional Peking opera, a festive dragon dance, and a Lunar New Year concert by pop band Pearse Abbey.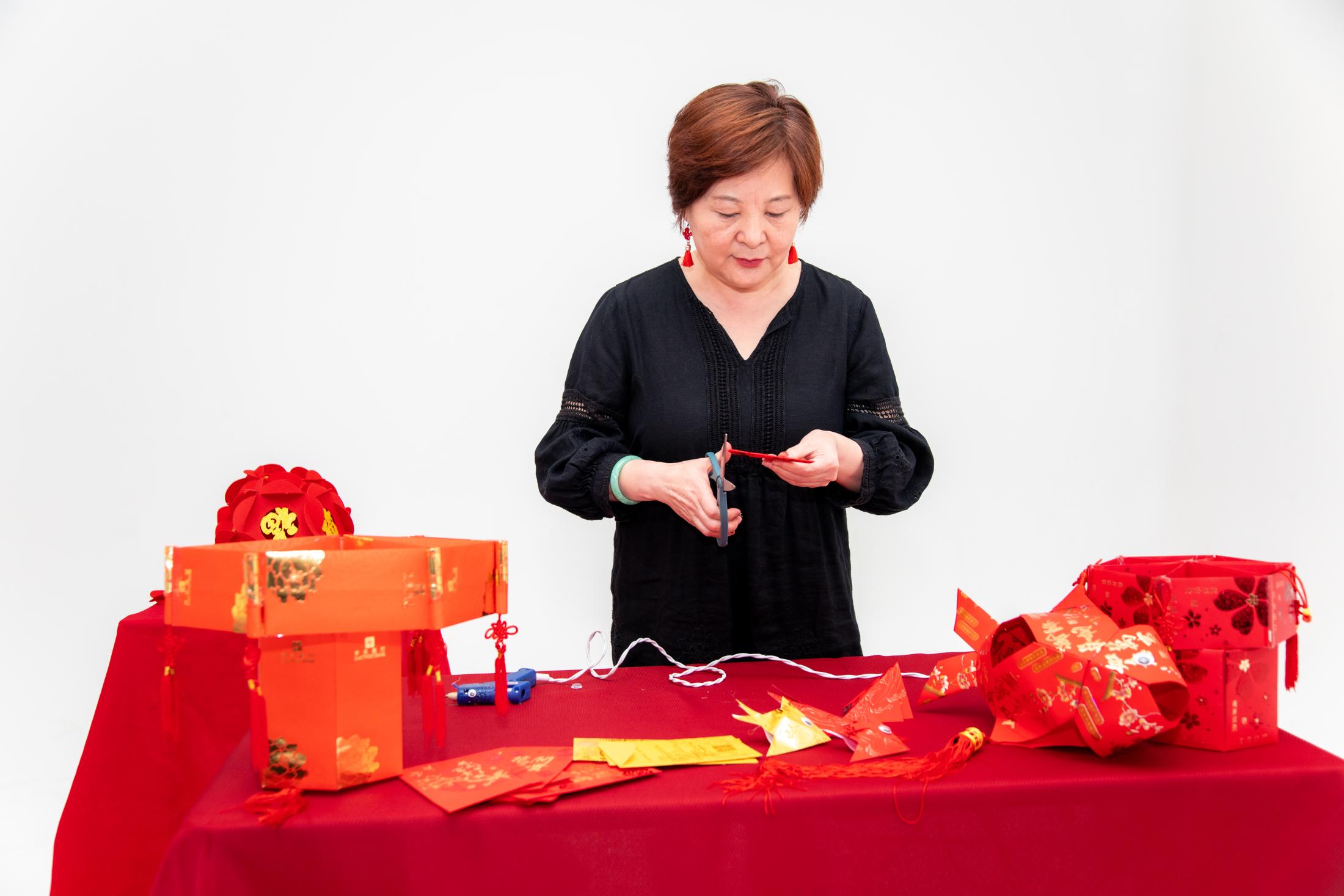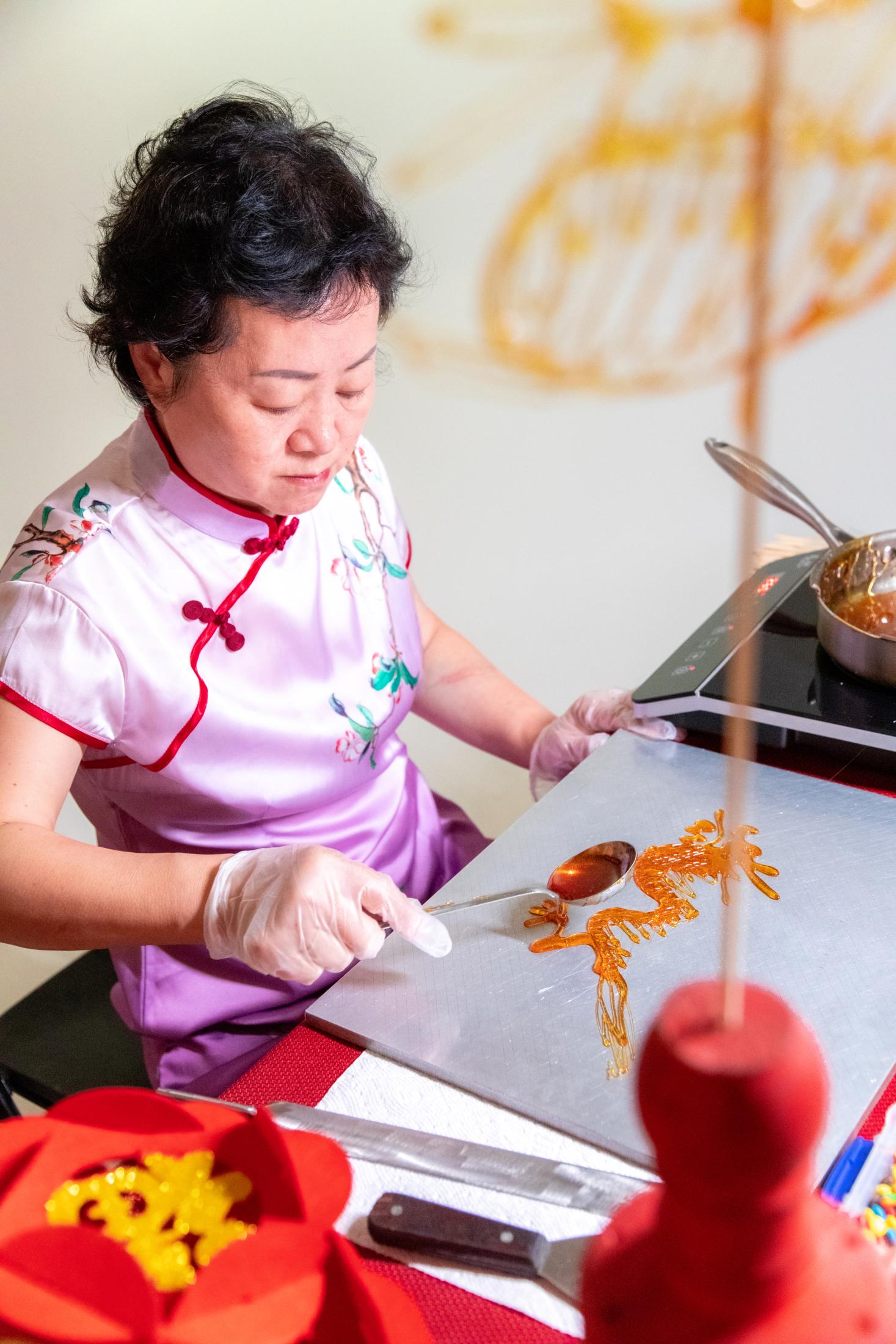 Lily Xie, a Peabody Conservatory student whose classical trio will perform Chinese folk pieces throughout the weekend, hopes the songs will resonate with several generations. 
"We have some really old, [recognizable] folk songs," Xie says. "But, on the other hand, we want to present some new stuff—music that's been trending on platforms like Youtube and TikTok. We want to add a bit more color to this whole event. And for us, it's fun to play—not only in terms of playing music itself, but in terms of playing something that is not normally played by trained classical musicians."
Overall, Gao hopes that attendees walk away—first and foremost—having enjoyed the experience. But he also hopes that they appreciate the melting pot of traditions that will be shared. 
"I hope that everyone can learn something new, culturally," he says. "[Even] if they don't, it's an occasion to connect."