The List: April 2022
Mark your calendar for these upcoming events.
4/29-30: FLOWER MART AT MOUNT VERNON PLACE
Few things are as intertwined with springtime here in Baltimore as this time-honored festival. Founded by The Women's Civic League in Mt. Vernon, which started as a means for members—mostly local mothers—to improve public health across the city, the Flower Mart began as a campaign to fill home gardens and abandoned urban lots with blooms and vegetables. The year was 1911, more than 110 years ago, though the French-inspired lemon stick concoction, which in many ways has come to define the long-lived festival, is said to have emerged later.
This month in Mount Vernon Place, the tart and minty handheld treat is one of many offerings that visitors can look forward to. For two days, the historic four-square neighborhood will come to life with owers sourced from local businesses like Two Boots Farm and Shelly's Blossom Shop, plus wares by homegrown brands including Lucky Bat Paper Co. and Silverbird Jewelry, as well as tasty grub from eateries like Ekiben and Farm to Face. Find a comprehensive list of vendors and programming, here.
4/1: DUPONT BRASS
Music. The fast and funky sounds of The Big Easy are no stranger to Charm City, thanks in part to Rufus Roundtree. His band, Da B'more Brass Factory, joins Baltimore-bred saxophonist Brent Birckhead for one night at The Metro Gallery. The Metro Gallery. 7 p.m. $15. 
4/1-3: RAVI COLTRANE QUARTET
Music. The middle child of jazz prolifics John and Alice Coltrane brings his own saxophone expertise to Lancaster Street. Keystone Korner. Times vary. $10-45. 
4/2: ERIC LU
Music. At UMBC, the award-winning classical pianist makes his Baltimore debut with works by Schumann, Bach and Chopin. University of Maryland Baltimore County. 3 p.m. $10. 
TO 4/3: ANNAPOLIS FILM FESTIVAL
Film. The festival rings in 10 years of independent lm with over 50 local showings in the town's Historic Art District. Various locations and times. $75-350. 
4/3: REBECCA HOFFBERGER FAREWELL CARNIVAL DAY
Festivals. DIY crowns, stilt walkers, hula hoops, and sweet treats in the AVAM's outdoor plazas mark a more-than-fitting send off for the museum's founder, who retires after almost 30 years. American Visionary Art Museum. 11:30 a.m. 
4/4: WRITERS LIVE! TUNDE OYENEYIN
Lectures & Classes. The Peloton bike boot camp and elite cycling instructor leads this candid talk at Enoch Pratt's Cathedral Street location in advance of the release of her book, SPEAK: How to Find Your Voice, Trust Your Gut, and Get From Where You Are to Where You Want to Be. Enoch Pratt Free Library. 7 p.m.
4/5-10: PRETTY WOMAN THE MUSICAL
Theater. Garry Marshall's celebrated 1990 film (based on the J.F. Lawton screenplay) heads downtown to bring the tale of an unlikely yet electrifying romance to The Hippodrome. The Hippodrome Theater. Times and prices vary.
4/5-5/1: SENSE AND SENSIBILITY
Theater. Directed by Susanna Gellert, Kate Hamill's portrayal of the famed Jane Austen novel brings the Dashwood family's fortune (and mishappenings) to Fayette Street at Everyman Theatre. Everyman Theatre. Times vary. $19-39. 
4/7: KIDS WRITERS LIVE! YAMILE SAIED MÉNDEZ
Lectures & Classes. Grab the tots and watch online as Méndez reads her picture book What Will You Be, in which one little girl realizes big potential. Enoch Pratt Free Library. 6 p.m. 
4/8: MUSIC UNDER THE DOME: '90S ONE HIT WONDERS
Music. Relive a decade's worth of quirky and nostalgic tunes by everyone from Rusted Root to Blind Melon beneath the Science Center's planetarium. Maryland Science Center. 7 p.m. $35. 
TO 4/9: CLAUDIA CAPELLE: "BREATH OF FRESH AIR"
Exhibits. In Highlandtown, the artist's latest painted works on silk embrace awareness and intention in an ever-changing modern world. Creative Alliance. Sat-Sun. 12-6 p.m. 
TO 4/9: SAM HUSSENI: "SNOW, FLORA AND FAUNA."
Exhibits. At Creative Alliance, the Riverdale-based artist strives to convey the allure of nature through textural paintings, which feature techniques such as woodgrain and fading. Creative Alliance. Sat-Sun. 12-6 p.m.
4/9: BALTIMORE IRISH TRAD FEST
Festivals. The splendor of the Emerald Isle touches down in Highlandtown to bring one night of captivating Irish song and dance. Creative Alliance. 8 p.m. $29-32. 
4/9: HAINT BLUE
Music. Local favorites Cora Sone and Strange Attractor join the Baltimore-based folk group on the stage in Station North. The Metro Gallery. 8 p.m. $15. 
TO 4/10: THE FOLKS AT HOME
Theater. Award-winning local playwright R. Eric Thomas brings the story of a home shared by one South Baltimore couple (and their newly blended families) to Mt. Vernon's Center Stage. Center Stage. Times and prices vary. 
4/10: DEN-MATE
Music. At The Metro Gallery, electro-pop queen Jules Hale's sounds explore, and seek to tamper with, the lines that sever wake and sleep. The Metro Gallery. 7 p.m. $12. 
4/14: THE KINSEY SICKS
Theater. The bouffant-sporting beauty shop quartet returns to showbiz with a fun-filled night of "Dragapella" tunes on Eastern Ave. Creative Alliance. 8 p.m. $25-40. 
4/14: PROPER NOUNS
Music. The Baltimore-born indie group (marked by an infectious, early aughts-esque blend of punk and pop) jams out alongside fellow local rockers Little Lungs and File Select in Charles Village. The Ottobar. 8 p.m. $12. 
4/15: THE HONEYDEWDROPS
Music. The breezy and ethereally-vocaled local folk duo bring Appalachian-rooted riffs and harmony to Highlandtown. Creative Alliance. 8 p.m. $17-20. 
4/15: PRESSING STRINGS
Music. Based out of Annapolis, the trio heads to Station North with blues-infused acoustic sounds and hits like "What's Around You." The Metro Gallery. 8 p.m. $15.
4/15-17: BUNNY BONANZOO
Kids. Spend two full days of springtime crafts and outdoor fun in Druid Hill, complete with chocolate candies, live performances, and visits from the Easter Bunny. The Maryland Zoo. 10 a.m.-4 p.m. Price TBD.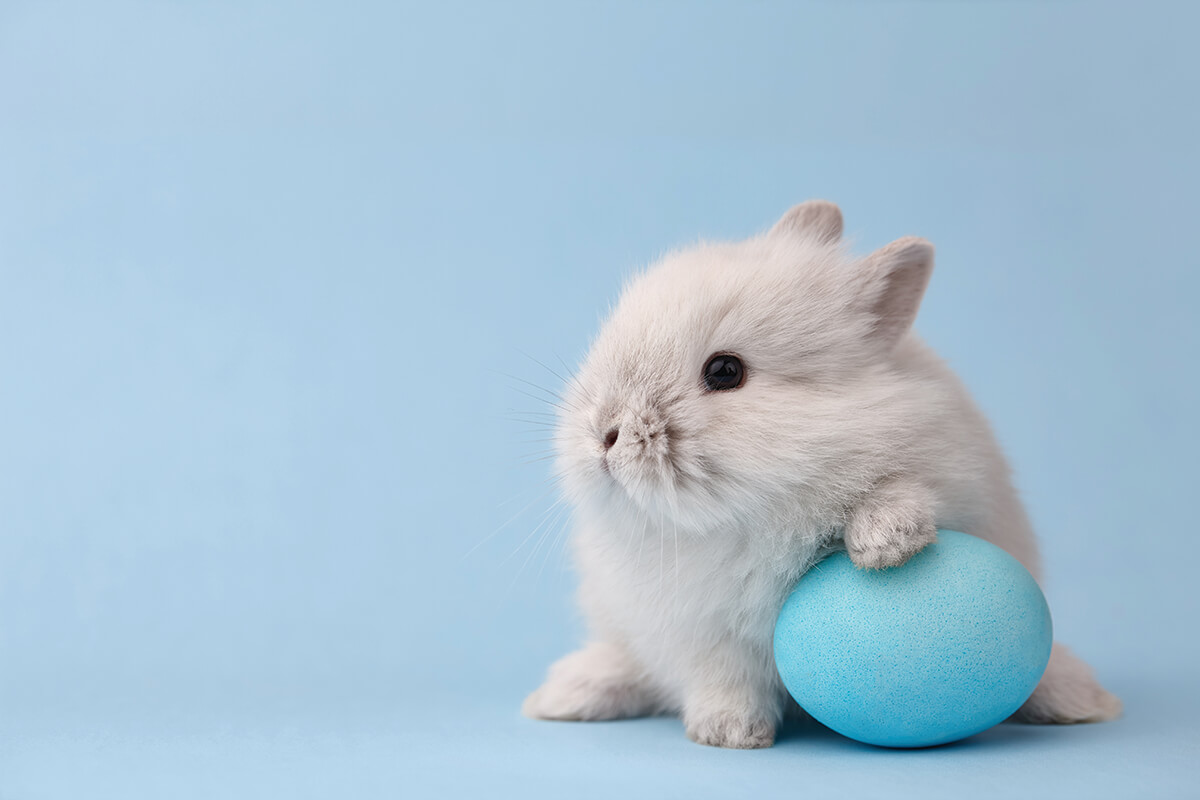 TO 4/16: THE WORST OF WATERS
Exhibits. Charm City's own grotesque lm icon's "rudest" and most raunchy works (some never-before-seen) are set to smolder on North Charles Street. C. Grimaldis Gallery. Tues-Sat. 11a.m.-5p.m. Price TBD. 
4/16: JOHN TYLER
Music. The local singer, songwriter, and frontman of band Love Not War plays meditative tracks from his new Free Spirit EP. Creative Alliance.
7 p.m. $12-15. 
4/21: AVAM'S WEDDING & EVENTS HAPPY HOUR
Food & Dining. At the Key Highway museum, enjoy small bites and sips alongside some of Baltimore's premier special event vendors. American Visionary Art Museum. 5:30-8 p.m. 
4/21-5/15: DREAM HOU$E
Theater. Eliana Pipes' new play, in which two Latinx sisters guest star on a HGTV-style program to help them sell their family's home, explores the costs of progress in their neighborhood. By cashing in on new digs, do the sisters put their heritage at stake? Center Stage. Times and prices vary. 
4/22: CHRIS ROCK
Comedy. The famed actor and funnyman's new Ego Death World Tour is set to make a stop on Mt. Royal Ave. The Lyric. 8 p.m. $155-396.
TO 4/3/22: ALL DUE RESPECT
Exhibits. Projection mapping, woodblock print panels, furniture, and other unconventional mediums are utilized by four local female artists to showcase the beauty behind individuality and the cycles of life. The Baltimore Museum of Art. Wed.-Sun. 10 a.m.-5 p.m. Free. 
4/23: HOMERUN FOR RECOVERY
Benefits & Galas. The Baltimore Station's bash, in support of our veterans and neighbors faced with homelessness and substance use recovery, will ring in 30 years at Hammerjacks on Russell Street with gourmet bites, live music, cocktails, and a silent auction. The Baltimore Station. 6-9:30 p.m. $80-150. 
4/27-5/1: MARYLAND FILM FESTIVAL
Film. After two years of virtual showings, the festival returns to Station North (and select locations spread throughout the city) to bring film lovers five full days of in-person events. SNF Parkway Theatre. Times and prices vary. 
4/28-5/1: BALTIMORE FINE ART PRINT FAIR
Festivals. For four days, the Baltimore Innovation Center will play host to an assortment of contemporary U.S. prints. Baltimore Innovation Center. Times vary. $15-75. 
4/29: VISIONS OF NIGHT: BALTIMORE NOCTURNES
Exhibits. Featuring works by Baltimore contributing photographer, J.M. Giordano, this showcase brings a retrospective glimpse of local nightlife to the Maryland Center for History and Culture. Maryland Center for History and Culture. Wed.-Sat. 10 a.m.-5 p.m. Free-$9.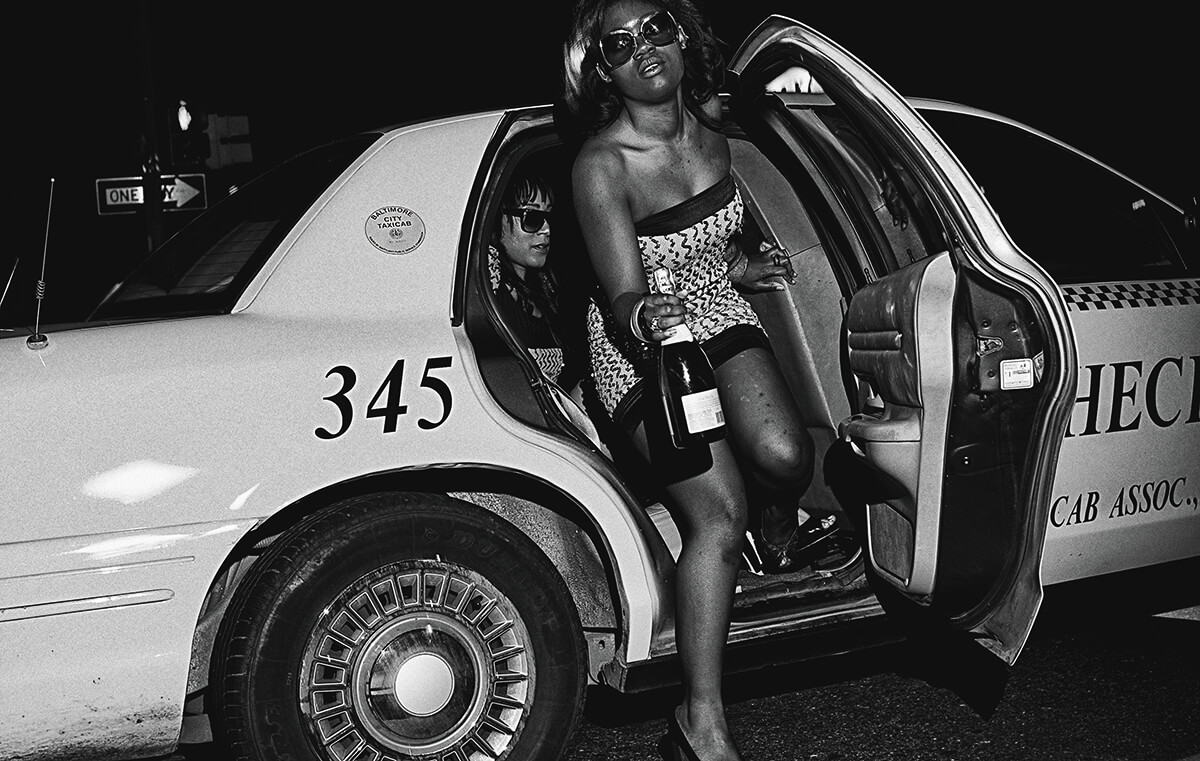 4/30: ED SCHRADER'S MUSIC BEAT RECORD RELEASE
Music. Joined by Charm City alternative recording artist Micah E. Wood and local rapper Kotic Couture, the rock duo debuts their brand new record at the Ottobar. The Ottobar. 8 p.m. $15. 
4/30: ROAR FOR KIDS
Benefits & Galas. Run, or stroll at your own pace, through Oregon Ridge Park (or wherever you are) to take part in this annual 5k race, which benefits children at Kennedy Krieger. Kennedy Krieger Institute. 8-10 a.m. Free-$35. 
4/30: SPRING INTO FASHION
Shopping. Enter for the chance to win a giveaway, grab spring-ready carnations, and enjoy refreshing cocktails as you browse the latest fashions at the Towson shops. The Shops at Kenilworth. 11 a.m.-2 p.m.
TO 6/1: INTIMATE EXPRESSIONS:PERSONAL DIARIES OF MARYLAND LIFE
Exhibits. Viewers can get a glimpse into the lives of people throughout pivotal parts of the state's history in this showing of personal diaries. Maryland Center for History and Culture. Wed.-Sat. 10 a.m.-5 p.m. Free-$9.
TO 8/7: MAJOLICA MANIA
Exhibits. Hackerman House displays 300-plus of these luminous, glazed objects and recreates a Victorian parlor with this walk-through exhibition. The Walters Art Museum. Wednesday-Sunday: 10 a.m.-5 p.m.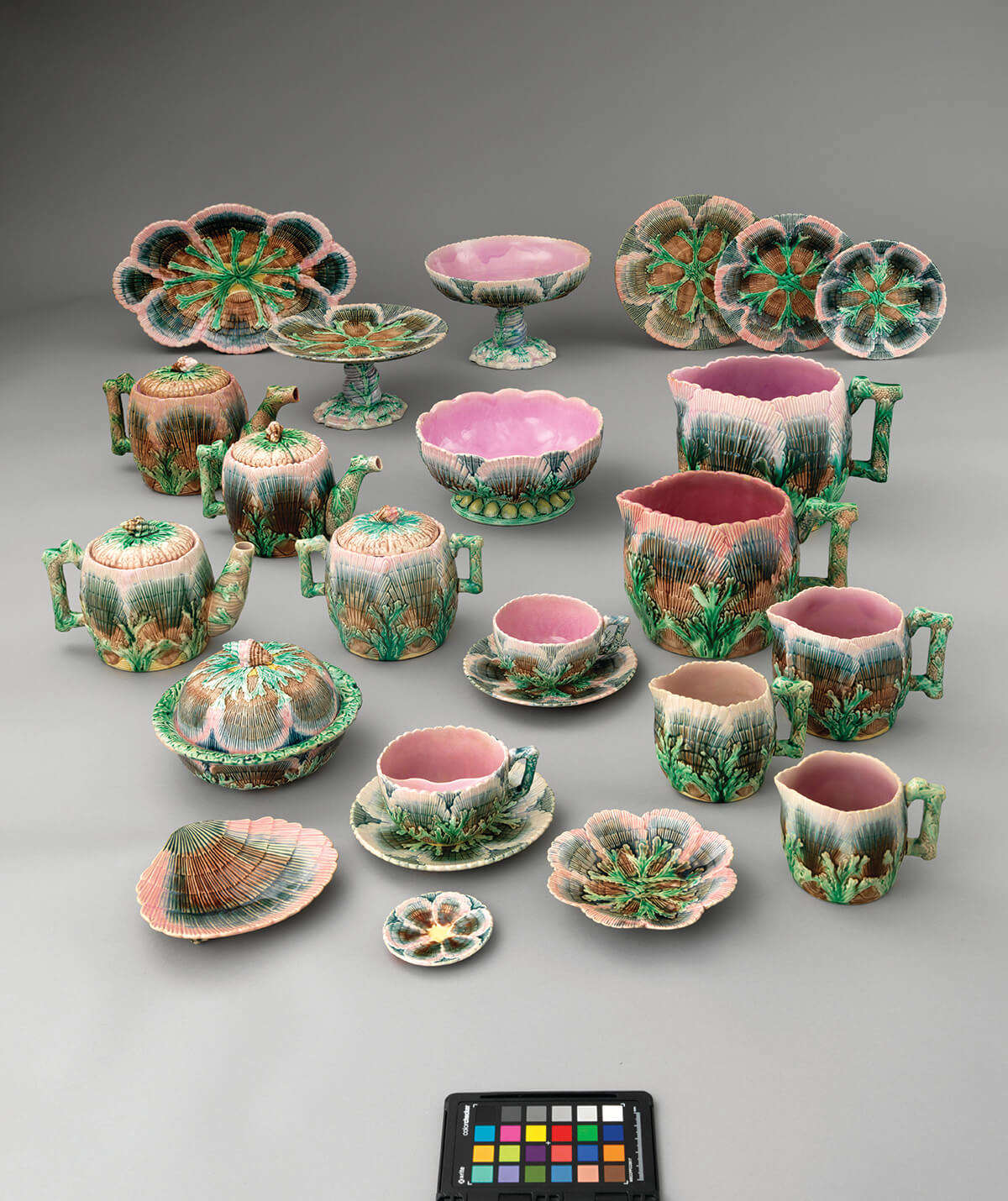 TO 8/14: MEN OF CHANGE: POWER. TRIUMPH
Exhibits. The museum's showcase chronicles our nation's most extraordinary Black men (think James Baldwin, W.E.B. Du Bois, and Baltimore's own Ta-Nehisi Coates, author of Between the World and Me). The Reginald F. Lewis Museum. Times vary. Free-$12.
TO 10/31: LADEW TOPIARY GARDENS
Outdoors. All season, visit the Monkton spot for workshops, summer nature camps and masterpieces made by local artists. Be sure to grab some tickets to the Garden Festival for coffee talks and movie showings. Ladew Topiary Gardens. Thurs-Tues. (closed Wednesdays). 9 a.m. to 4 p.m. Free-$15.