The List: June 2022
The top things to do in Baltimore this month.
6/20-26: BALTIMORE PRIDE
A far cry from today's week-long, color-drenched event that draws a lively and free-spirited crowd all over Baltimore, the city's first-ever pride celebration was a decidedly humble affair in Mount Vernon. This month, however, roughly 47 years after that first makeshift hoorah—and over two years since its last in-person iteration—Baltimore is ready to party in full force. Aptly, this year's festival theme is "Together Again."
"Pride is the time of year where I can be my fullest, most authentic self," explains Unique Robinson, chairperson of the event, who looks forward to celebrating "all of the beautiful spectrums of our rainbow. I'm so excited to be in-person, with other queer folks, celebrating in the streets." For a list of festivities, which will include fun for youth, a giant block party on Charles Street, and the annual "Twilight on the Terrace" celebration at Gertrude's Chesapeake Kitchen, visit here. Times and prices vary. 
TO 6/1: INTIMATE EXPRESSIONS: PERSONAL DIARIES OF MARYLAND LIFE
Exhibits. Viewers can get a glimpse into the lives of people throughout pivotal parts of the state's history in this showing of personal diaries. Maryland Center for History and Culture. Wed.-Sat. 10 a.m.-5 p.m. Free-$9. 
6/1: BSO'S SYMPHONY IN THE CITY AT PATTERSON PARK OBSERVATORY
Music. With a blanket or a chair in tow, head out to the pagoda to hear classical and pop tunes, conducted by the orchestra's own Jonathan Rush, and performed by local spoken word and music artist, Wordsmith. Patterson Park Observatory. 6:30 p.m.
6/1-2: RUN YOUR TOWN 24 HOUR CHALLENGE
Sports. At the Annapolis Town Center, spend this year's National Running Day aiding a worthwhile cause. Proceeds from the race–which spans 24 hours–support the work of Danny's Fund, an Anne Arundel County-based charity, which offers assistance to residents faced with addiction and substance abuse. Charm City Run. 6 p.m. $30. 
6/2: MONDO 12-YEAR ANNIVERSARY
Film. John Waters fans will love this effervescent local series, flagged by quirky hosts, cult cinema, fun trivia, and prizes. The Ottobar. Price and timing TBD.
6/3: J HOARD
Music. The Grammy-winning, New York-hailing artist seeks to celebrate Black pride with one full night of soulful song in Highlandtown. Creative Alliance. 8 p.m. $10-15.
6/3: PEACH FACE RECORD RELEASE
Music. Local-favorite indie darling, Alison Ramirez and her band launch their new album on the Charles Village stage. The Ottobar. Price and timing TBD.
6/3: LET'S SCIENCE HAPPY HOUR
Food & Dining. Enjoy signature Maryland brews (and sweet waterfront views) for one night at the Light Street-based science museum. The Maryland Science Center. 6 p.m. $20. 
6/4: BALTIMORE FLOATILLA
Festivals. Per the annual festival's latest theme, dress like a pirate to paddle through Canton, where tokens and nautical treasure await. Canton Waterfront Park. 8 a.m.-noon. $35-40. 
TO 6/4.: GLITTERUS: DRAGON RISING
Theater. In West Baltimore, join Glitterus, the universe's last remaining dragon, as she fights to save her lost eggs and defeat the power-greedy Tower Wizard. Zion Church of the City of Baltimore. Times and prices vary. 
6/4-5: CAPITAL JAZZ FEST
Music. For two full days at Merriweather Post Pavilion, jam along with legends such as Chaka Khan, Ledisi, and Faith Evans. Merriweather Post Pavilion. 12 p.m. $94-230.
6/5: BOMBINO
Music. At the Highlandtown arts center, the luminary desert blues guitarist takes the stage with local pop group Super City. Creative Alliance. 8 p.m. $22-25.
6/5: THE ROCKY HORROR 60s SHOW
Theater. At Baltimore Soundstage, this unique take on the musical reflects the 1960s through bold fashion and performance. Baltimore Soundstage. $25. 7 p.m.
6/8: HALSEY
Music. The "Eastside" pop star brings a range of bangers to Columbia, alongside indie starlets Beabadoobie and Pink Pantheress. Merriweather Post Pavilion. 5:30 p.m. $29-149. 
6/9-10: DAN DEACON
Music. Continuing a string of wins, including an appearance at the Oscars earlier this year, the Baltimore-based DIY phenomenon plays two sets at the Ottobar. The Ottobar. 8 p.m. $25.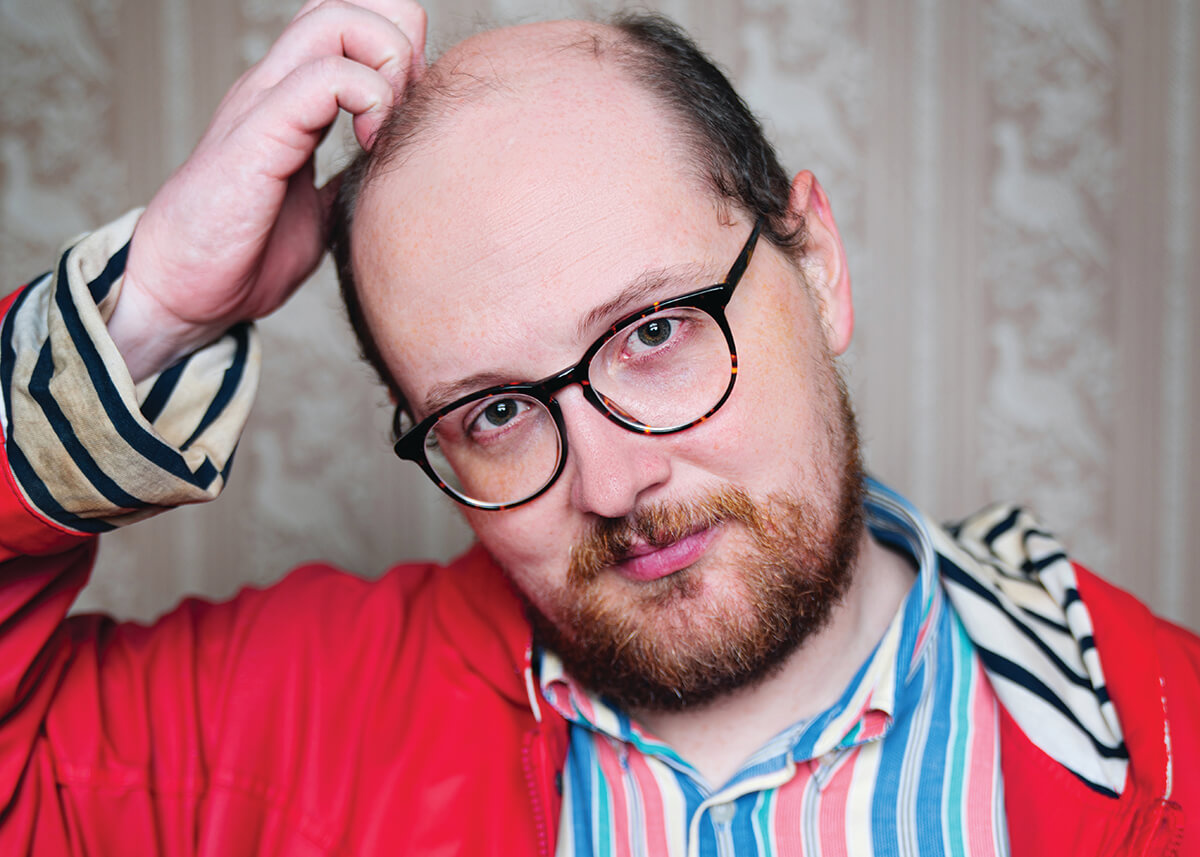 6/10: A NIGHT TO REMEMBER
Benefits & Galas. For one night in Port Covington, sip cocktails on the waterfront to "celebrate and elevate" Black workers. Ticket sales support the efforts of Associated Black Charities, as they seek to put an end to racial wealth gaps facing Maryland. Sagamore Spirit Distillery. 6:30 p.m. $300. 
6/11-12: BALTIMORE JAZZ FESTIVAL
Music. The legendary festival in Wyman Park (complete with local vendors and refreshments) is set to boast the likes of Jazz trailblazers such as CeCe Peniston and Dennis Chambers. Wyman Park Dell. 12-8 p.m. $40-60.
6/11: COLLAGE AND CONVERSATION WITH SHAN WALLACE
Lectures & Classes. Photographer and Pratt artist-in-residence, SHAN Wallace, shares her art, along with thoughts on her career as a creative. Enoch Pratt Free Library. 2 p.m. 
6/11: DON MCLEAN
Music. At The Lyric, the "American Pie" singer celebrates his best-known ballad, and its 50 years of prominence. The Lyric. 7:30 p.m. $15-120. 
6/11: HAMMERJACKS CRAB FEAST
Food & Dining. The recently reopened spot on Russell Street is teaming up with Conrad's Crabs & Seafood Market for an Old Bay-dusted feast. The two-session event will offer DJ tunes, a full bevy of libations, and live sports on the big screens. Hammerjacks. Times vary. $65-70. 
6/12: MAHAN ESFAHANI
Music. In his Baltimore debut, the Iranian-American musician brings his talent for the harpsichord (along with works by greats including Bach and Pachelbel) to Shriver Hall. Shriver Hall. 5:30 p.m. $10-44.
6/12: PAUL MCCARTNEY: GOT BACK TOUR
Music. In what will be a major first for Baltimore, one of two remaining former Beatles will perform hits from his decades spanning, influential catalog at Camden Yards. Sing along to masterpieces such as "Maybe I'm Amazed" and "Get Back" with his droves of diehard devotees. Camden Yards. 8 p.m. $246-12,000. 
6/12: RUN TO BEAT CANCER 5K
Sports. Four Seasons Hotel Baltimore's inaugural footrace is set to help change lives, with ticket proceeds funding cancer research by The Ulman Foundation, along with Johns Hopkins Kimmel Cancer Center's Division of Pediatric Oncology. Four Seasons Hotel Baltimore. 9 a.m. $35-45. 
6/14-19: HAIRSPRAY
Theater. At the Hippodrome Theatre, tune in as Baltimore's own Tracy Turnblad tries her teenaged hand at television stardom. Hippodrome Theatre. 8 p.m. Starting at $48.
6/14-15: RINGO STARR AND HIS ALL STARR BAND
Music. Speaking of beloved former Beatles, the legendary drummer and his "All Starr" Band are set to sweep The Lyric stage with trademark "peace and love" vibrations. The Lyric. 7:30 p.m. $95-345.
6/17-7/24: MUCH ADO ABOUT NOTHING
Theater. Courtesy of Chesapeake Shakespeare Company, the tale of stubborn soulmates Beatrice and Benedick unfolds beneath the Howard County sky. PFI Historic Park. Times vary. $22-54. 
6/22: THE MASKED SINGER
Music. The celebrated series, which asks the fateful question, "Who's behind the mask?" is set to bring some musical surprises to The Lyric. The Lyric. 7:30 p.m. $35-65. 
6/26: BALTIMORE YOUTH FILM ARTS FILM FESTIVAL
Film. Young creatives showcase their emerging cinematic smarts in Highlandtown with one full day of captivating screenings. Creative Alliance. 2-10 p.m. Price TBD.
TO 6/26: CRYING ON TELEVISION
Theater. At Everyman Theater, the latest work by Baltimore playwright R. Eric Thomas sees four strangers through their quest to forge fulfilling adult friendships. Everyman Theater. Times and prices vary. 
6/28: HARI KONDABOLU
Comedy. If you're reading this, it's likely best to snag your tickets now. The comedian's upcoming sets in Highlandtown are set to sell out quickly. Creative Alliance. 7 and 9:30 p.m. $17-20.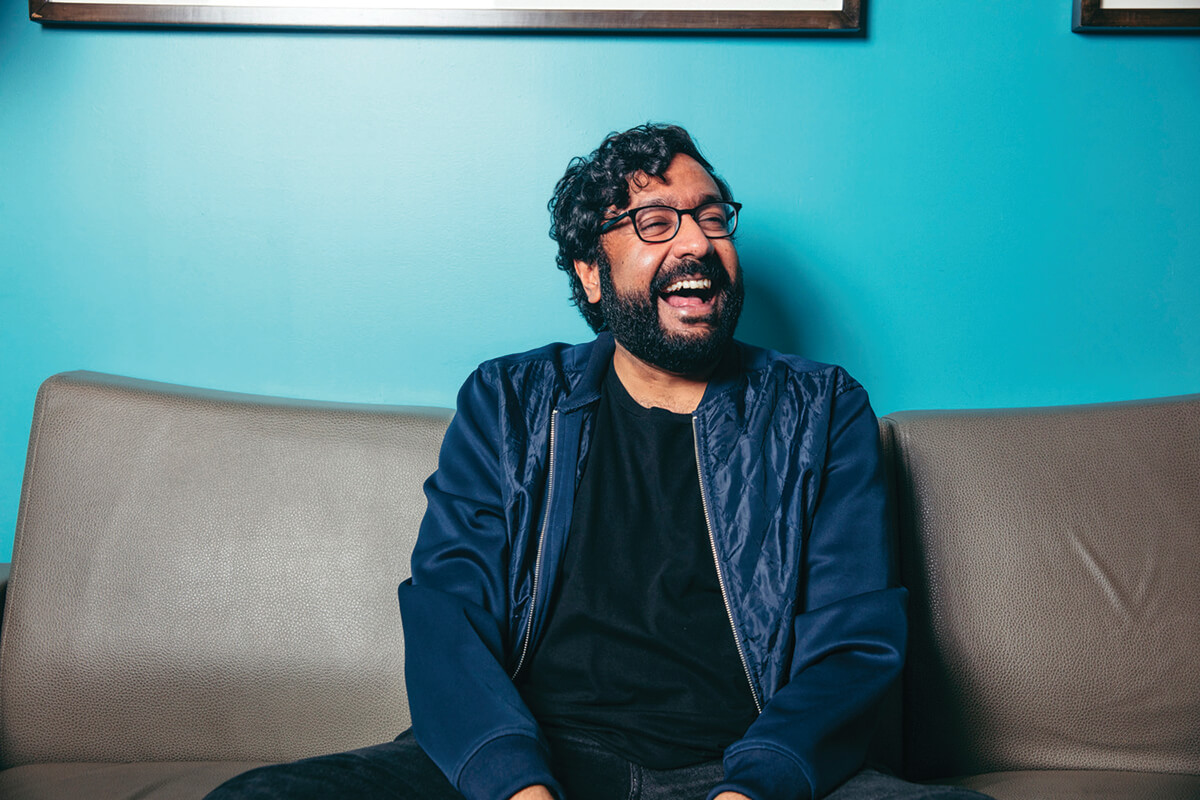 TO 7/10: GUARDING THE ART
Exhibits. With selections curated by members of the BMA's security department, the widely lauded showcase transcends time and genre, heralding diversity and sampling varied modes of creativity. The Baltimore Museum of Art. Weds.-Sun., 10 a.m.-5 p.m.
TO 7/30: LOSING WINTER
Exhibits. Through a range of photographs, this exhibition portrays Marylanders' reflections on past winter seasons. As the state's climate changes, their recollections detail a sense of personal loss. Maryland Center for History and Culture. Wed.-Sat. 10 a.m.-3 p.m. Free-$9. 
TO 8/7: MAJOLICA MANIA
Exhibits. Hackerman House plays host to 300-plus informative homages to the luminous, glazed objects—and their lavish, bygone heyday—with this walk-through exhibition. The Walters Art Museum. Wednesday-Sunday: 10 a.m.- 5 p.m. 
TO 8/14: JOAN MITCHELL
Exhibits. Optimized for listening through mobile devices, or players provided by the Charles Village museum, the showcase features art and musings by the late creative—from seldom seen paintings and drawings to color-lush panel creations—all of which reflect her love for poetry and music. The Baltimore Museum of Art. Weds-Sun, 10 a.m.-5 p.m. Free-$15. 
TO 8/14: MEN OF CHANGE: POWER. TRIUMPH. TRUTH.
Exhibits. The Reginald F. Lewis Museum's latest showcase chronicles our nation's most extraordinary Black men (think: James Baldwin, W.E.B. Du Bois, and Baltimore's own Ta-Nehisi Coates, author of Between the World and Me). The Reginald F. Lewis Museum. Times vary. Free-$12. 
TO 9/4: HEALING AND THE ART OF COMPASSION (AND THE LACK THEREOF!)
Exhibits. Retiring AVAM founder Rebecca Hoffberger curates her last exhibition, where visionary artists explore the symbiotic relationship between the twin powers of healing and compassion. American Visionary Art Museum. Wed.-Sun. 10 a.m.-5 p.m. Free-$15.95. 
TO 9/5: VERY ERIC CARLE
Exhibits. Port Discovery becomes home to the children's author's whimsical and cherished illustrations. Say hello to friendly creatures like The Very Hungry Caterpillar, The Very Lonely Firefly, and The Very Busy Spider. Port Discovery. 10 a.m.-5 p.m. Free-$19.95. 
TO 9/18: ON CERTAINTY: GIFTS FROM THE COLLECTION OF SUZANNE F. COHEN
Exhibits. At the Baltimore Museum of Art, get to know the late, beloved philanthropist through pieces she collected and donated to the venue. The Baltimore Museum of Art. Weds.-Sun., 10 a.m.-5 p.m.
TO FALL: THE SCIENCE & MYSTERY OF SLEEP
Exhibits. In AVAM's third floor gallery exhibition, a compilation of all the latest sleep-related scientific research mingles with three artist-made visionary bedrooms. American Visionary Art Museum. Wed.-Sun., 10 a.m.-5 p.m. Free-$15.95.
TO 9/30: FLICKERING TREASURES
Exhibits. In a now-and-then showcase, this exhibit delves into Maryland's historic movie theaters. Maryland Center for History and Culture. Wed.-Sat. 10 a.m.-5 p.m. Free-$9. 
TO 9/30: WILD AND UNTAMED: DUNTON'S DISCOVERY OF THE BALTIMORE ALBUM QUILTS
Exhibits. This selection of revered Baltimore album quilts introduces visitors to Dr. William Rush Dunton, known by many as the father of occupational therapy, as well as one of the first inductees to the Quilters Hall of Fame. Maryland Center for History and Culture. Wed.-Sat. 10 a.m.-5 p.m. Free-$9. 
TO 10/31: LADEW TOPIARY GARDENS
Outdoors. All season long, visit the Monkton spot for workshops, summer nature camps for little ones, and masterpieces made by local artists. Be sure to grab some tickets to the Garden Festival for coffee talks and movie showings. Ladew Topiary Gardens. Thurs-Tues. (closed Wednesdays). 9 a.m. to 4 p.m. Free-$15. 
TO 4/2023: VISIONS OF NIGHT: BALTIMORE NOCTURNES
Exhibits. Featuring works by Baltimore contributing photographer, J.M. Giordano, this showcase brings a retrospective glimpse of local nightlife to the Maryland Center for History and Culture. Maryland Center for History and Culture. Wed.-Sat. 10 a.m.-5 p.m. Free-$9.
TO 3/2024: ESTHER AND THE DREAM OF ONE LOVING HUMAN FAMILY
Exhibitions. The testimonial embroideries from Holocaust survivor Esther Nisenthal Krinitz reflect her experiences alongside works by other cultural genocide victims. American Visionary Art Museum. Wed.-Sun. 10 a.m.-5 p.m. Free-$15.95.