The Maryland Center for History and Culture Holds a Treasure Trove of Historic Style
The museum's Fashion Archives include more than 15,000 items spanning four centuries.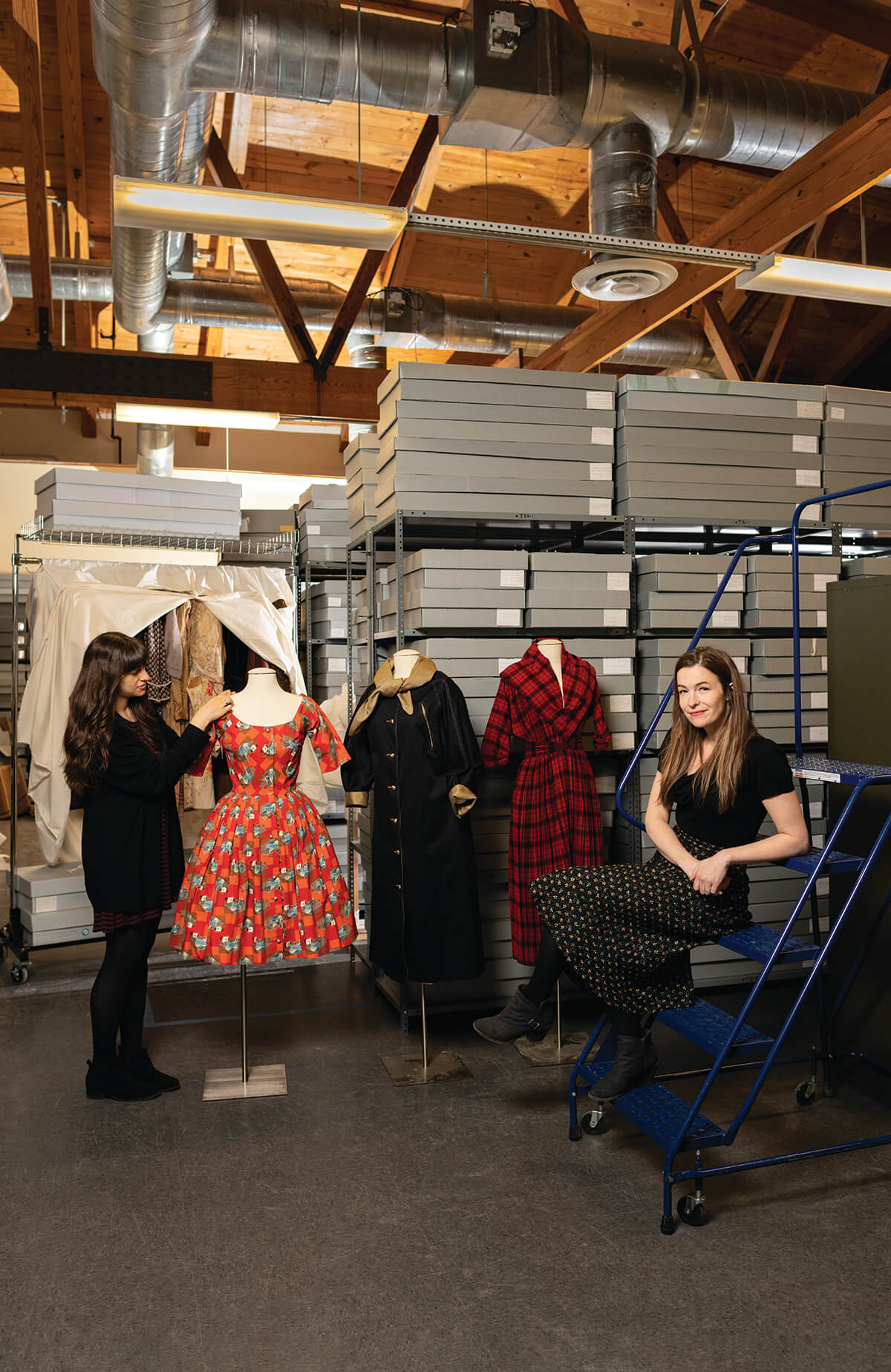 In the heart of Mt. Vernon, there is a small, cool, dark room that holds the history of Maryland fashion. It is, essentially, a large closet, with metal shelves stacked with boxes of all shapes and sizes, and multiple rolling racks hung with muslin-wrapped uniforms and ball gowns.
"This is Tench Tilghman," says Allison Tolman, touching the arm of a mannequin dressed as a Revolutionary War officer. "He's going to the State House next week."
Through the Maryland Center for History and Culture's lobby, past its exhibition galleries, around a construction zone, beneath an exposed wood ceiling, sits the institution's bona fide treasure trove—the Fashion Archives.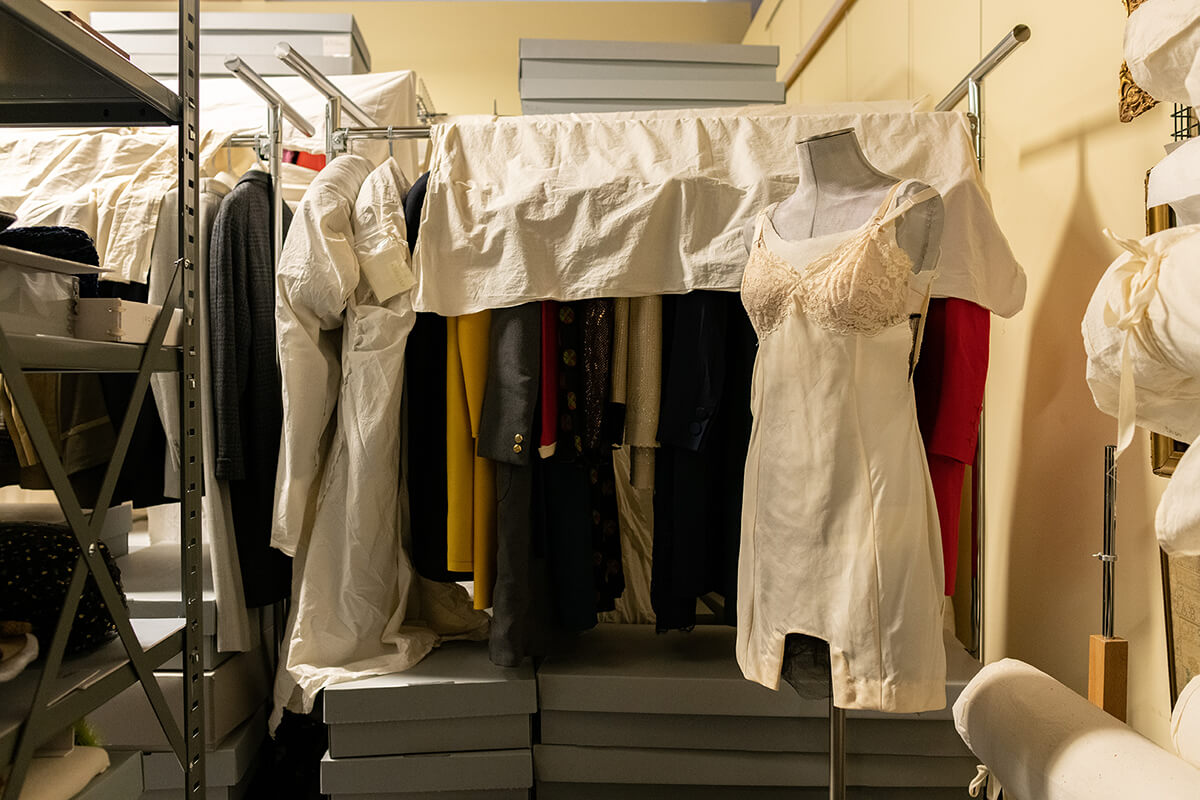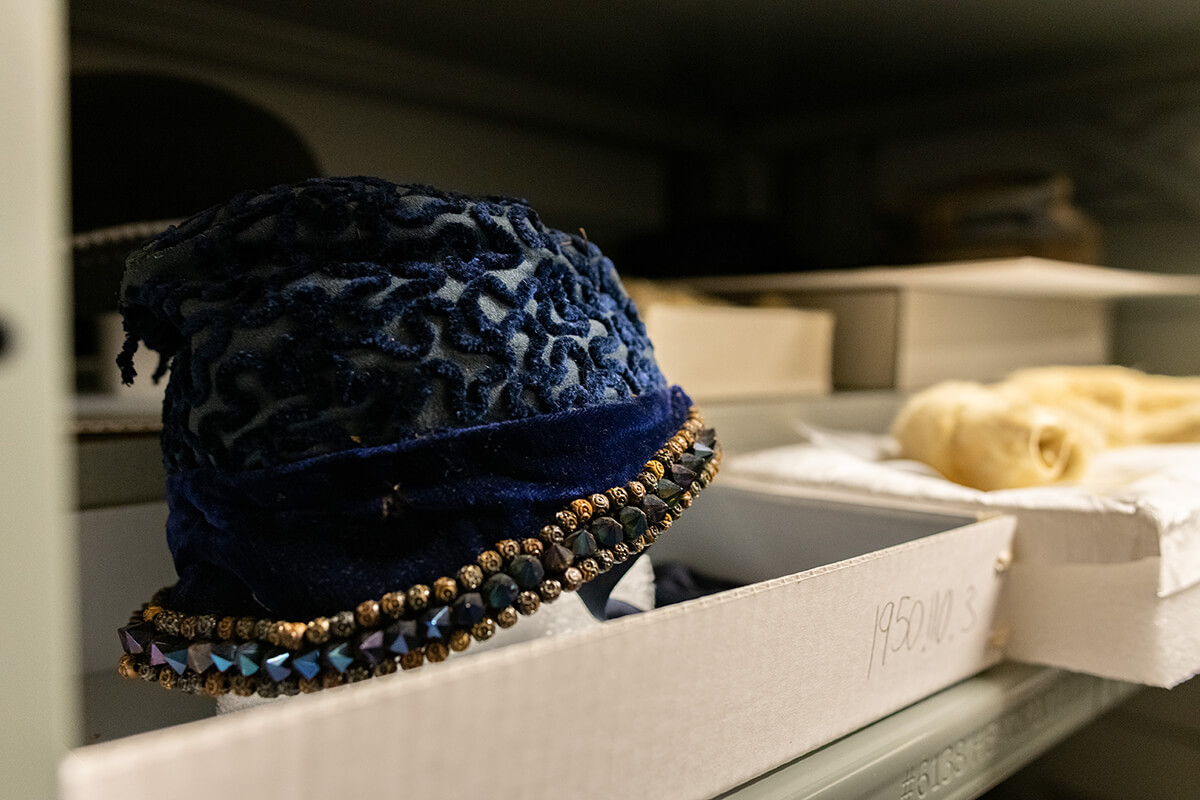 This impressive collection includes more than 15,000 items, from women's, men's, and children's clothing to accessories like shoes, hats, and underwear spanning four centuries. The oldest item is a 1724 wedding apron, but there are also 19th-century horseback riding garments, embellished Roaring '20s dresses, and designs once sold at the Hutzler's department store.
There are pieces worn by iconic local figures, like Duchess of Windsor Wallis Simpson, politician Helen Delich Bentley, and mid-century American fashion trailblazer Claire McCardell, plus those made by rising designers Christian Siriano and Bishme Cromartie.
"Every day we get up and pick out what we wear and that says something about us and helps us learn about each other in interesting ways," says Tolman, the MCHC's vice present of collections and interpretations. "Clothing is such a powerful tool. It humanizes history."
"Clothing is such a powerful tool. It humanizes history."
The MCHC was founded as the Maryland Historical Society in 1844, but it wasn't until 1919 that clothing would join the collection in earnest, with the purchase of the historic Enoch Pratt House, where the apparel was put on display.
But in the 1970s, the society shifted its focus toward other parts of its collection, and every shirt, hat, and ribbon was transitioned into long-term storage. All but forgotten, these pieces would not resurface until 2011, and under the tutelage of then-chief curator Alexandra Deutsch, the Fashion Archives were reborn.
"Alexandra started putting costumes into every exhibition, because it's easier to see history with a person in front of you," says Tolman, who co-curated 2019's Spectrum of Fashion with Deutsch. "Seeing a woman's mourning dress from the Civil War changes how you think about it. It's not just the facts you were taught in school. People were here. They lived in this moment. And through them you can learn a lot about what happened."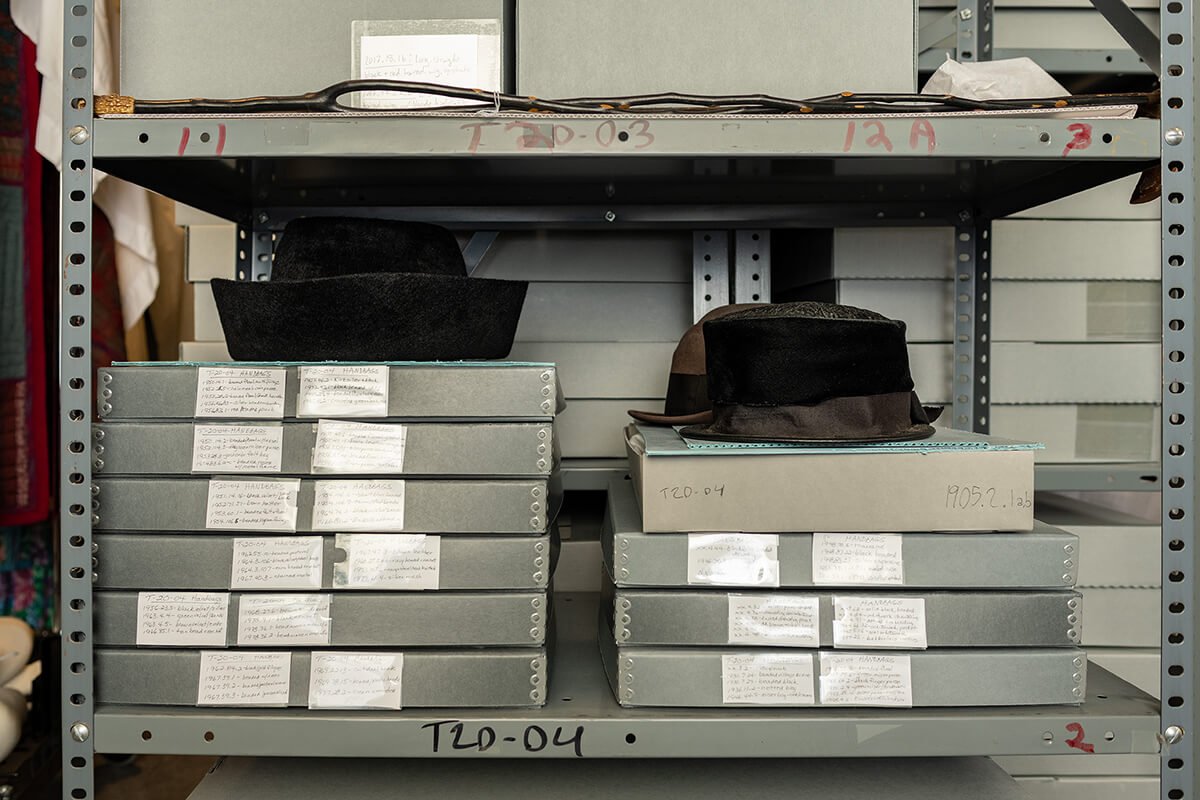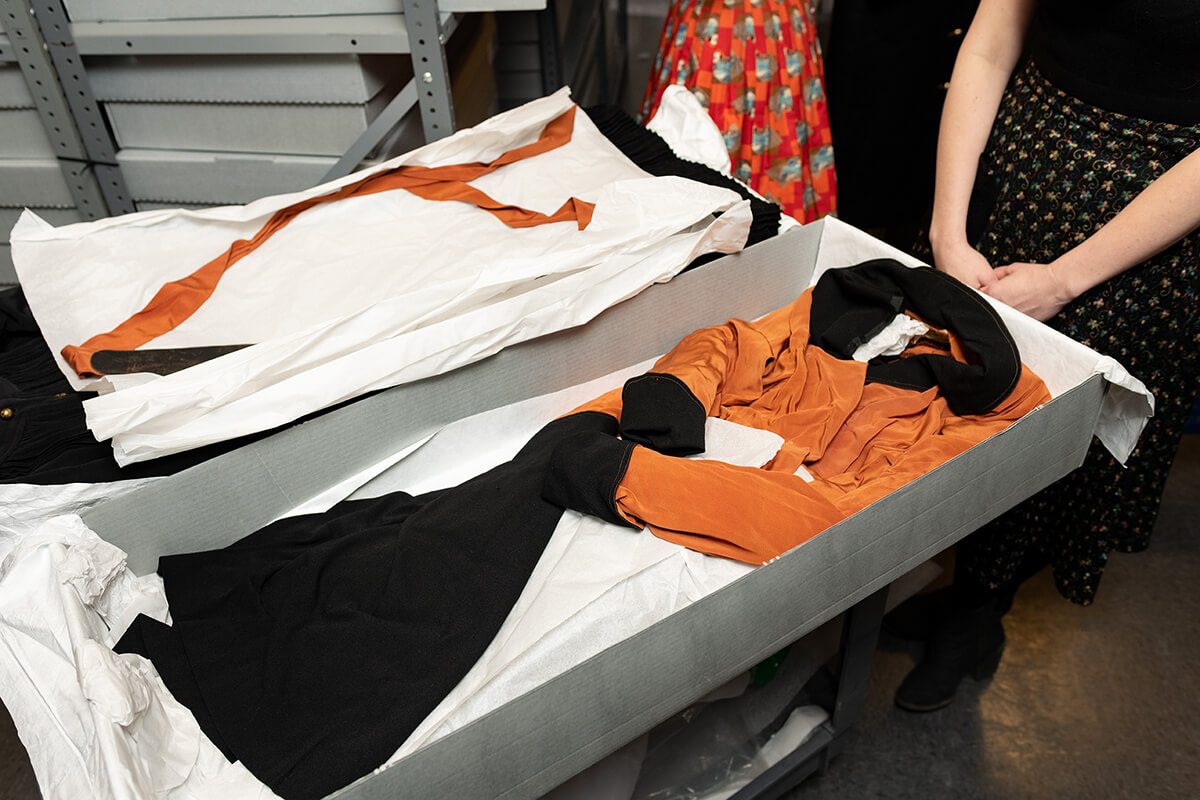 But for historic fashion to be exhibited in the first place is no easy feat, and it has taken several years to rehouse five floor-to-ceiling rooms' worth of attire. Each item is cleaned, wrapped or padded with acid-free tissue or Tyvek, then transferred into archival blue-board boxes or hung on specialty hangers and wrapped in unbleached cotton, with the curators meticulously minimizing folds, which weaken fabric. All are researched and recorded in a digital database before moving into storage, which is climate-controlled for temperature and humidity to prevent mildew and dry rot, and later displayed for no more than one year at a time to reduce light damage, ensuring their survival for future generations.
With state funding, the MCHC is now transforming a former gallery into a new state-of-the-art facility devoted to storing textiles, which will hopefully be finished by their fall exhibit, showcasing one of the largest collections of clothing by McCardell, which caught the attention of New York fashion designer Tory Burch. Her current line is inspired by the Frederick-born designer, and her foundation has funded a new fellowship under Tolman, pictured right above with fellow Robyn Levy.
It's hard for the curator to pick one favorite piece from the archives, but a red wool McCardell dress, currently donning a mannequin next to the tricorned Tench, is up there.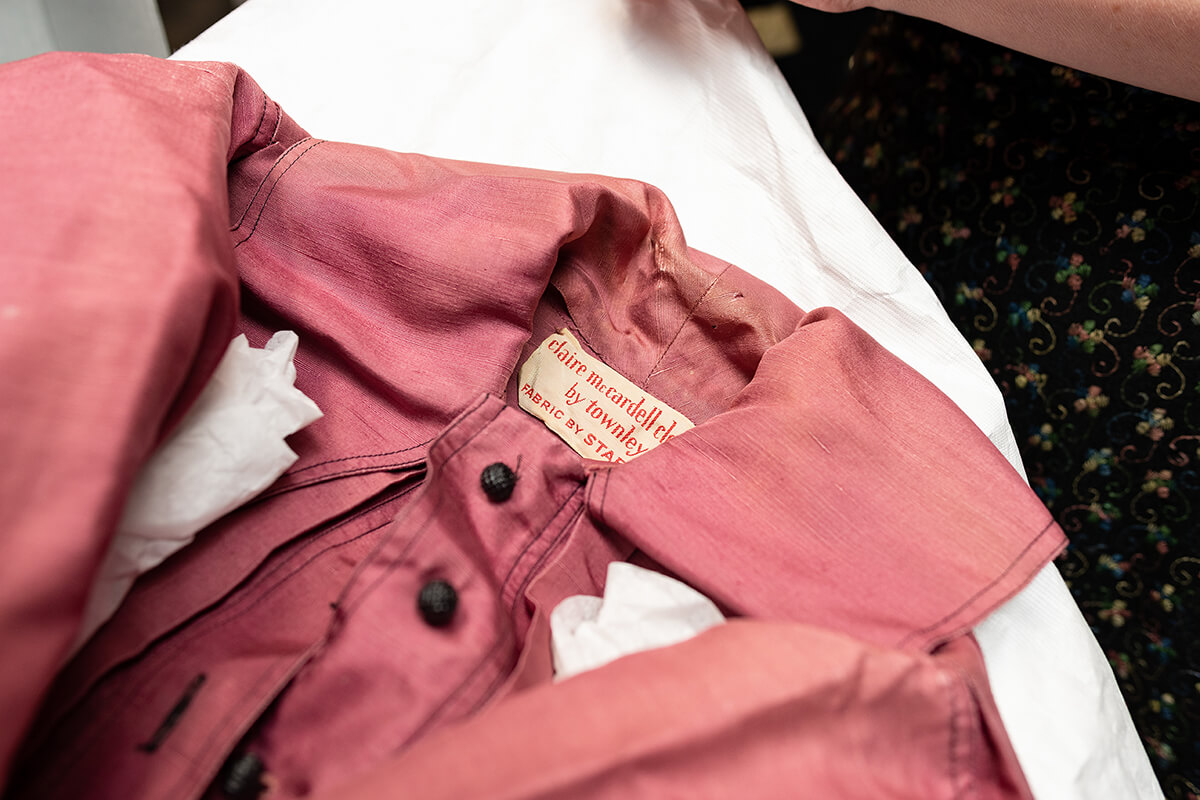 "Claire was a designer who wore her pieces for years," says Tolman, pointing to hand-stitched mends. "She said some clothes earn the right to survive. I love that."