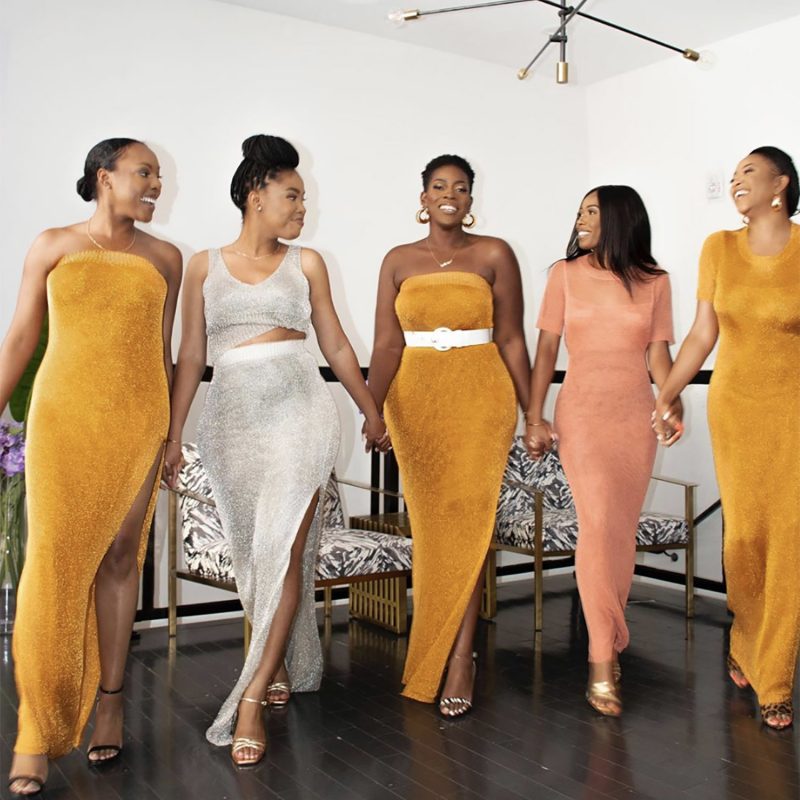 Courtesy of Hanifa
Fashion week isn't just for iconic luxury labels. In fact, it's an opportunity for several young and emerging designers to hit the spotlight. For Baltimore-based designer Anifa Mvuemba—who runs a storefront on North Charles Street in Mt. Vernon—this is her time to shine. On September 9th, her womenswear brand Hanifa debuted its fall collection during New York Fashion Week.
Hand-picked among five other designers, Mvuemba was selected for the first run of Teen Vogue's Generation Next, a mentorship initiative intended to bring young designers forward in the fashion industry. Receiving this news, Mvuemba redirected her fashion week plans. "We were planning a New York Fashion Week pop-up shop, but we were like, 'Just cancel it—this is so much better,'" she laughs. "It's mind-boggling­—I'm still on cloud nine."
It all started with a simple post on Instagram. Seven years ago, Mvuemba was learning to sew, stitching together scraps of fabric to create a dress to wear on her 21st birthday. After that single post, friends were knocking on her door with requests for their own custom garments. With encouragement from her parents, she decided to create more clothing, and in 2012, she launched her first collection­.
Mvuembo's designs are known to be bright in color, adorned in details such as ruffles or fringe, and structured in silhouettes that hug curves in all of the right places. You may have spotted Hanifa without even knowing it. After launching the collection, the Instagram-based business landed in front of top celebrities. Lately, icons such as Kylie Jenner and Lizzo have been spotted wearing head-to-toe Hanifa.
"It started with Fantasia, and I was blown away," Mvuemba said. "And then it turned into celebrities personally reaching out via DM or email asking to purchase­…and just genuinely enjoying the brand, not for anything else­—that's what I wanted and I'm so grateful."
Hanifa steps onto the scene with something new and relatable. As a woman of color with curves, designing for similar body types has been fundamental. Authenticity has always been key, and for Mvuemba, it's what continues to drive her designs.
"Sometimes, I feel like I don't know if [the fashion industry] sees me," she says. "I would love to be a voice for girls like me."