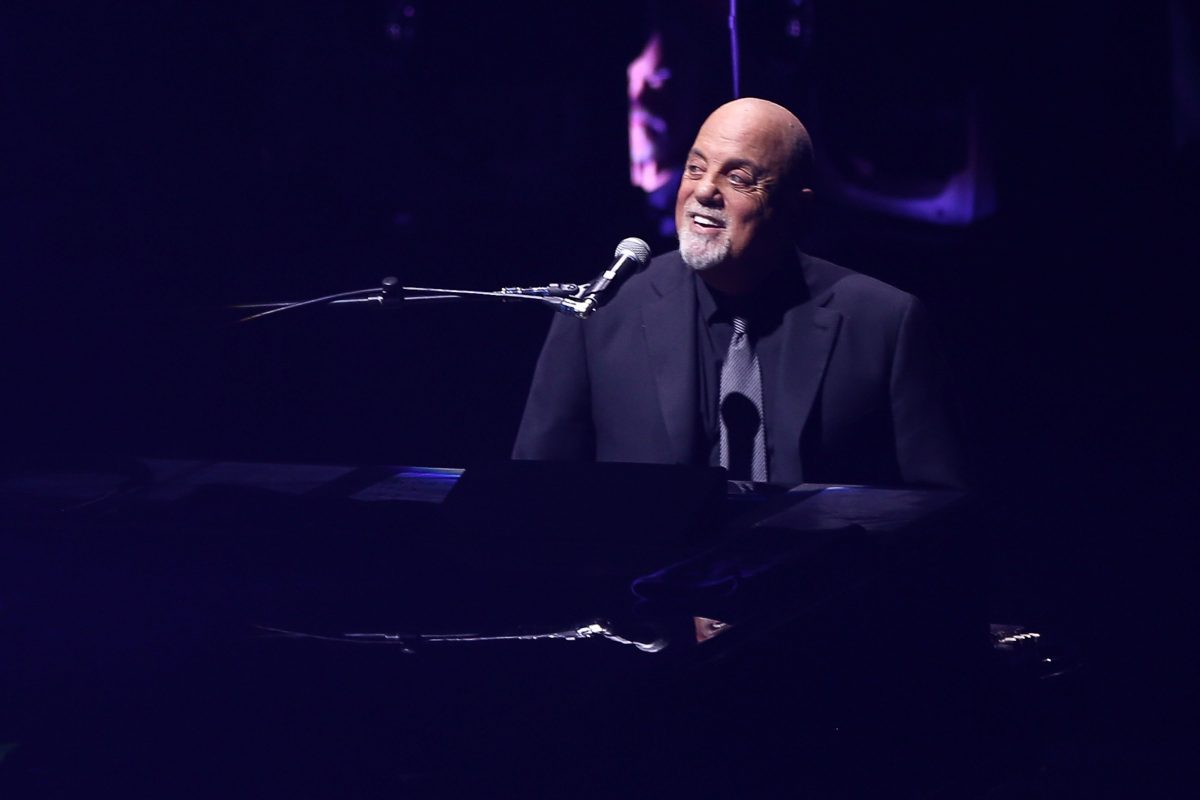 Courtesy of Shutterstock
Google collects a treasure trove of data every year, and among these findings are geographical search trends that pinpoint exactly what was on the minds of residents in a given area. As the year comes to a close, we examined Google's analytics to determine what Baltimore—and Maryland—was interested in most in 2019. Here are a few notable queries presented in no particular order.
The Ravens
It's no wonder that Baltimore's football team is a top city and Maryland trend. They're having a historic season, led by electrifying MVP candidate Lamar Jackson, and debuting exciting new technological stadium features that enhance the game day experience. There are plenty of good stories surrounding this Ravens team— which has been nothing but a bright spot for the city this season. And given that they've clinched a home field advantage and the No.1 seed in the AFC, it's fair to assume that they'll again be one of Baltimore's most buzzed about searches in 2020.
Billy Joel at Camden Yards
Who better to make Camden Yards history than Billy Joel? The Piano Man rocked the home of the Orioles this summer in the first-ever Camden Yards concert that could be a catalyst for future shows at the ballpark.
The Choptank
Atlas Restaurant Group came under fire for what was seen as a problematic dress code at one of its newest spots, The Choptank, which took over the south shed of Broadway Market in Fells Point. For a few weeks in September, it was a hot button topic across the city. It made headlines yet again when The Sun published a harsh review of the restaurant a month later.
Baltimore Homicide Rate
Unfortunately, Baltimore's homicide rate rose again in 2019 to record numbers. There are reports that the number is the highest it has ever been, recently surpassing 2017. It's sure to be a frequent topic as 2020—a mayoral election year—approaches.
Bay Bridge Traffic
Every summer, Baltimoreans make the pilgrimage across the Chesapeake Bay Bridge to the Eastern Shore. Since beach traffic can be heavily congested, it's clear that they wanted to be up to date on how long it takes to make the trip. The bridge will be a hot button topic of conversation in 2020 as talk about expanding it to include a third span will be up for debate. And though it might be winter, it's never too early to start daydreaming of warmer days—peruse our guide to the Eastern Shore and start making a to-do list.
Popeyes
The nature of the Internet is such that sometimes things catch fire without much of an explanation. That's exactly what happened this summer when a great chicken sandwich war was waged on social media. The viral debates came after Popeyes released a raved-about chicken sandwich to mania and long lines across the country. In its wake came passionate arguments about who has the best chicken sandwich among fast food chains. We think they're all well and good, but frankly, between Royal Farms and BRD, Baltimore has plenty that can stack up to anything Popeye's serves.
President Trump's Comments About Baltimore
Baltimore was at the center of the political sphere a few times this year. Perhaps the most high profile example came when President Trump verbally attacked the city and the late Congressman Elijah E. Cummings, calling Baltimore "rat infested" and Cummings "racist." In September, citizens came together to defend their city and gave Trump a spirited welcome when he came to visit for a Republican conference.
Sadly, about a month later, Congressman Cummings passed away from longstanding health complications. Political dignitaries came to pay their respects at his funeral as the city mourned its longtime representative. And just this month, things came full circle as Nancy Pelosi addressed Cummings directly in her remarks about the House of Representatives' vote to impeach President Trump.
"There's one person who isn't with us in this room, but I know was present all day for the deliberations," Pelosi said about Cummings at a press conference following the vote earlier this month. "He said, 'When we're dancing with the angels the question will be, what did you do to make sure we kept our democracy intact?' We did all we could, Elijah. We passed the two articles of impeachment."