Best of Baltimore
Best of Baltimore 2022: News & Media
Our annual compendium of the people and places that make Charm City great.
Edited by Ron Cassie
PHOTOGRAPHY BY CHRISTOPHER MYERS
ELECTED OFFICIAL
ROBBYN LEWIS
State delegate Robbyn Lewis is the first person of color to represent her Southeast Baltimore district in Annapolis. A public health specialist, former Peace Corps volunteer, and longtime community activist, Lewis is the rare politician who walks the talk—literally. A mass transit advocate who founded the Red Line Now PAC in 2011, she is the only state legislator who is car-free by choice, getting around by walking, public transportation, bicycling, and rideshare. In May, she witnessed a man harassing an Asian-American woman at Union Station in Washington, D.C., and courageously interrupted the verbal assault while getting spat at before calling 911.
---
COMMUNITY ACTIVISM
ORGANIZE POPPLETON
Not every community battle is emblematic of the vexing forces that have long plagued Baltimore. But the effort to save both the Eaddy family home, claimed by the city under eminent domain laws, and the historic Sarah Ann Street rowhomes has put a spotlight on the deference given to developers over neighborhood preservation efforts, especially in Black communities. Kudos to Sonia Eaddy, a leader of the Poppleton neighborhood association, and her husband, Curtis, who witnessed neighbors forced from their homes for two decades to make room for a New York-based developer's plan—and are still fighting.
DRAMA BASED ON TRUE EVENTS
We Own This City
Much like its spiritual predecessor, The Wire, David Simon's latest HBO crime drama received rave reviews from television critics for its raw depiction of the rogue band of city cops that constituted the corrupt Gun Trace Task Force. Based on journalist Justin Fenton's nonfiction book of the same name, We Own This City tracked real-life events, plumbing the depths of dishonesty and criminality that has proven all too common inside the Baltimore Police Department.
⇓ Article continues below ⇓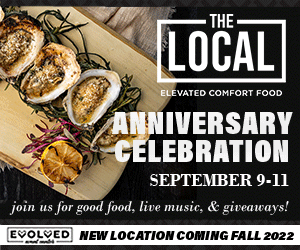 PHOTOGRAPHY BY MIKE MORGAN
TV REPORTER
MIKENZIE FROST
FOX 45 political reporter Mikenzie Frost has become a recognizable face and journalism force in the city the old-fashioned way—by doggedly, fearlessly, and professionally asking elected officials the tough questions that are on the minds of Baltimoreans. Memorably, she confronted City Council President Nick Mosby after he denied the existence IRS tax lien on his home while wielding a copy of the lien in her hand. (He stooped during another interview to calling her "Karen.") Frost recently won her first Capital region Emmy for a segment on holding Mayor Brandon Scott accountable over first-year promises of transparency.
---
LEGAL EAGLE
MADDI O'NEILL
It may be unfortunate, but Baltimore can't have enough good court reporters. The Daily Record, the city's legal newspaper, has long done good work and O'Neill, a relatively new addition, has proved capable of very diligent court coverage. She's quick to post legal docs from high-profile cases on social media—and breaking stories with original investigative work. Her recent story about Baltimore City paying $7.3 million since 2019 to a "win-at-all-costs" Chicago law firm to defend the police department and city in wrongful conviction cases revealed the cross purposes at play in the struggle for justice in Baltimore.
NEW HIRE
JUANA SUMMERS
As big fans of All Things Considered, NPR's award-winning afternoon magazine, we couldn't be more thrilled that the station's newest host has lived in Baltimore since 2015. Her first story, in fact, was about "[falling] in love in the back of a punk rock Mexican restaurant and bar in Baltimore...with pinball." (She's talking about Holy Frijoles.) With a background at CNN, the Associated Press, and NPR as a reporter, Summers brings the perspective of a Black woman, an eye and ear for offbeat stories, and, we hope, the desire to bring more Baltimore stories to All Things Considered.
---
OVERDUE APOLOGY
THE BALTIMORE SUN
In February, The Sun apologized for historically promoting "policies that oppressed Black Marylanders," adding it is working to "make amends." Significantly, the editorial documented specific instances of its racist practices, which date back to founder Arunah S. Abell, a supporter of slavery and segregation. A good first step. But fulfilling the promise will be harder, requiring conscientious, daily attention.
PERSONAL ESSAY
TAYLOR DEVILLE
Just days after the leak from the U.S. Supreme Court this spring that the court had decided to strike down the landmark Roe v. Wade decision, Baltimore Banner reporter Taylor DeVille penned a forthright, first-person essay about her own abortion, which she had kept secret from family and friends. In an essay that was personal, yet also rooted in the context of the emerging broader story, the 2017 Towson University graduate noted her Catholic school education and the complex web of emotions and struggles involved—shame, guilt, relief, heartbreak—but never regret.
⇓ Article continues below ⇓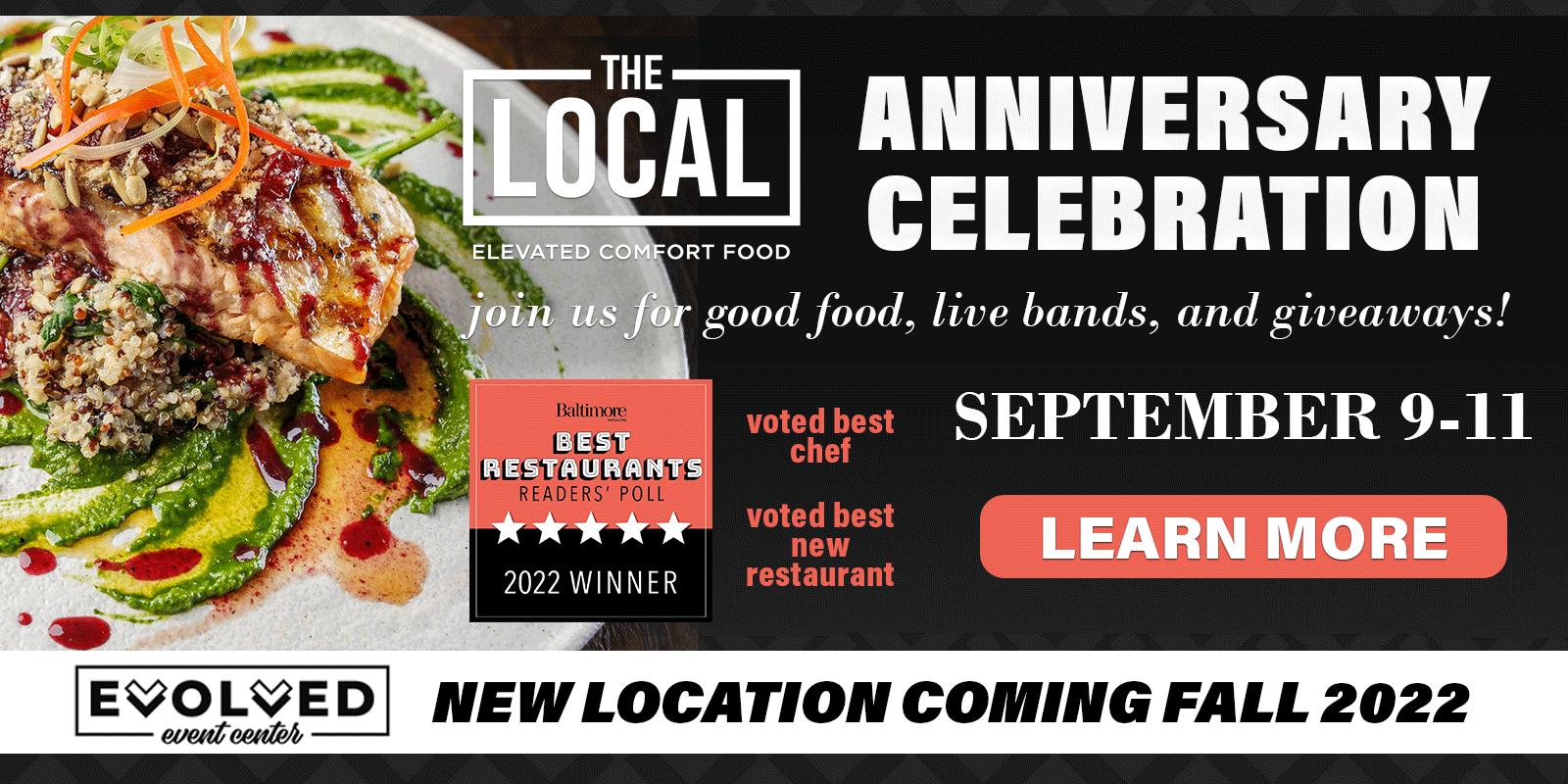 DIGITAL NEWS
ENTERPRISE REPORTING
The Real News Network
The Real News does some of the best criminal justice, environmental, and labor reporting in town (it's almost the only labor reporting). Senior producer Jaisal Noor, who recently departed for the Solutions Journalism Network, will be missed, however.
GENERAL INTEREST
Baltimore Fishbowl
Under executive editor David Nitkin and managing editor Marcus Dieterle, the Fishbowl produces an interesting mix of original reporting and curated content.
INVESTIGATIVE NEWS SITE
Baltimore Brew
The Brew won recent "Best of Show" awards from the Maryland-Delaware-D.C. Press Association for both its investigation into indicted City State's Attorney Marilyn Mosby's finances and the destruction of a historic Mount Vernon home.
NEW-SCHOOL NEWSPAPER
The Baltimore Banner
There is no bigger story in local media than the launch of the wellfunded and deeply staffed Banner, which was breaking news—Tim Prudente's story on the city parking garage turned ad hoc morgue, for example—even before its official start.
POLITICAL COVERAGE
Maryland Matters
Founded in 2017 by journalist Josh Kurtz, Maryland Matters quickly became the most comprehensive outlet for state political news. Kurtz turned the reins over to deputy editor Danielle Gaines in May, but remains onboard in a reporting/editing capacity.
⇓ Article continues below ⇓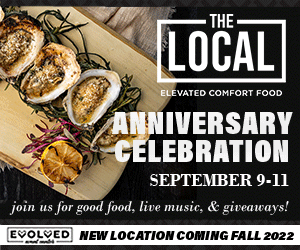 PUBLIC SPEAKING
WJZ'S BLACK HISTORY ORATORY COMPETITION
For 28 years, WJZ has invited high school students to write an original essay of 500 words during Black History Month. This year, the speeches were based on quotes from Maya Angelou, Benjamin E. Mays, and Colin Powell, and garnered the most submissions ever, with 17 invited to submit video presentations for judging. The WJZ production, which aired in February, took home a regional Emmy—congratulations to executive producer Jeanie Starr for that. Asher Harcum from City College High School won the $700 first-place prize. Well done, Asher.
PHOTOGRAPHY BY PHILIP MURIEL
PODCAST
The Truth in This Art
After then-President Donald Trump attacked Baltimore in 2019, Baltimore native Rob Lee launched The Truth In This Art, a podcast to explore the full story of our compelling city. A thoughtful host with his own diverse artistic pursuits, Lee draws out insights into our beloved Charm City through his conversations with a wide range of local artists, journalists, entrepreneurs, and community leaders. Guests have included painter Ernest Shaw, restaurateur Lane Harlan, developer Thibault Manekin, and Future Islands frontman Sam Herring. "My job is to help them show [listeners] what they do, but also who they are," Lee told Baltimore.
---
Food & Drink
Edited by Jane Marion With Lauren Cohen, Suzanne Loudermilk, Amy Scattergood, Mike Unger, and Max Weiss.
Arts & Culture
Edited by Lydia Woolever With Ron Cassie, Janelle Erlichman Diamond, Grace Hebron, Mike Unger, and Max Weiss.
Things to Do
Edited by Max Weiss with Ron Cassie, Janelle Erlichman Diamond, Grace Hebron, Mike Unger, and Lydia Woolever.
Style & Wellness
Edited By Janelle Erlichman Diamond With Rachel Hinch and Ashley Glenn.
Find the Best in Baltimore