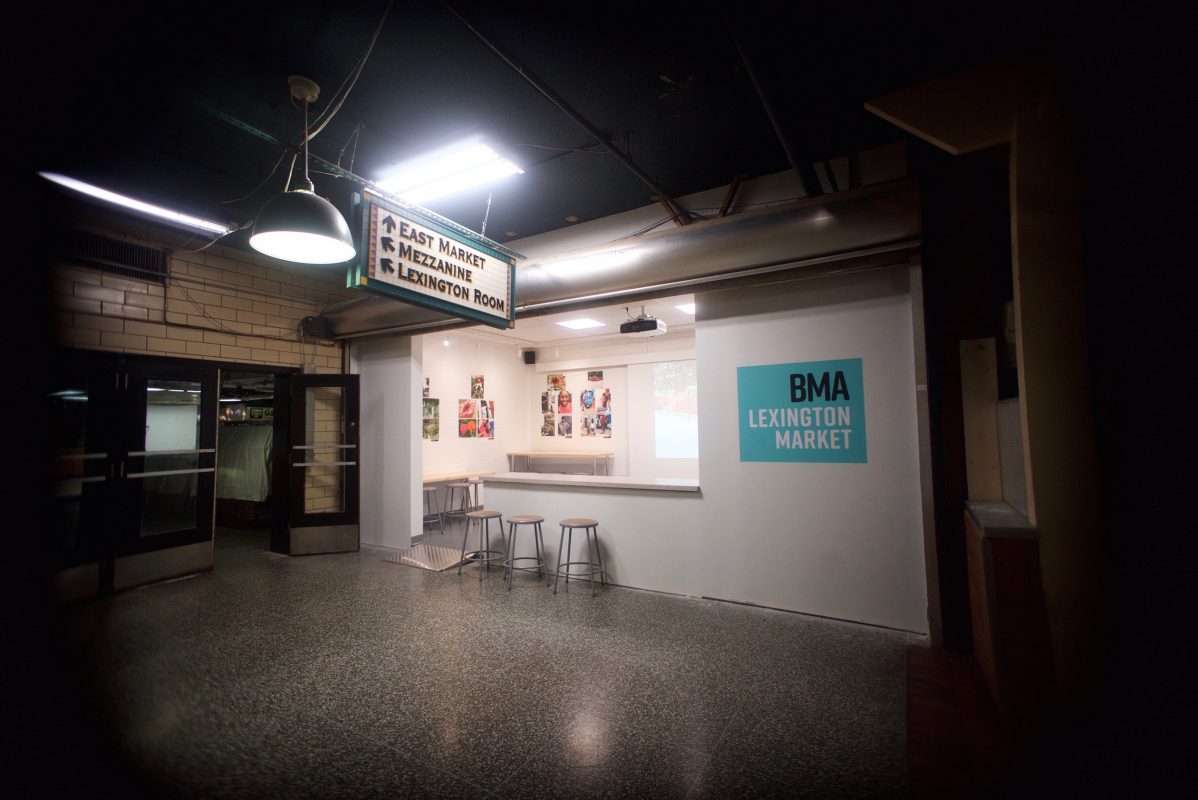 BMA
Baltimore's landmark Lexington Market, the longest continually running public market in America, currently sees more than one million visitors each year. The food hall has fed the city for nine generations, and now, it's added art to the menu.
Today marked the official opening of the Baltimore Museum of Art's (BMA) branch location at Lexington Market. The new gallery space welcomed nearly 120 people to a public opening reception last night, which showcased images from a youth photography program at the Greenmount West Community Center. From photos of flowers to selfies of smiling teenagers, the exhibit showed the community in a whole new light.
In addition, a workshop for young adults was led by New Orleans-based artists Keith Calhoun and Chandra McCormick. The two have worked together for more than 30 years photographing Louisiana and its people.
"We felt extremely strongly that it is not enough to change our public programs and expect people to descend on us," says Chris Bedford, executive director at the BMA. "Rather we found it important to extend ourselves into the city to engage different communities."
But this is not the first extension of the museum. Two branch locations were established during World War II and saw more than 55,000 visitors between 1943 and 1948. The Lexington Market space continues to add to that legacy.
"The activation of a stall that had previously sat vacant for a few years with art and programming does wonderful things for the market," says Stacey Pack, Lexington Market project manager. "Equally exciting is the energy and discussions that take place within this area. This also gives people another reason to either visit the market or linger longer."
There are a lot of issues to consider with the redevelopment of an institution like Lexington Market. With a lot of residents relying on the Supplemental Nutrition Assistance Program (SNAP), locals are concerned about gentrification and price increases.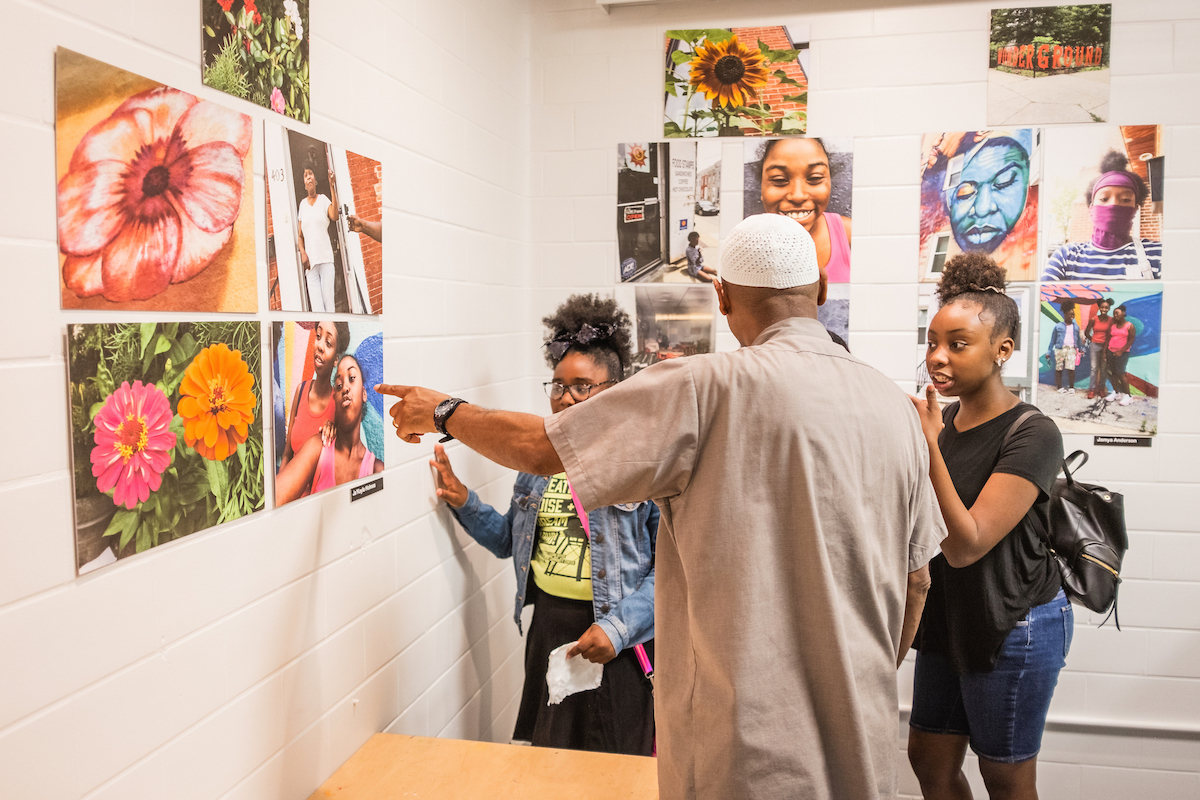 According to Dave Eassa, manager of community engagement for the BMA, rotating themes will inspire future programs and activities. In honor of the market where the branch resides, the first topic is food, and it will touch on aspects such as nutrition, access, and local foodways.
"Food was the most prevalent issue when talking with merchants and users of the market," Eassa says. "Many merchants are losing SNAP and as Seawall is trying to redevelop, everyone is worried about access to fresh, affordable food that they have relied on the market to provide for over 200 years."
A redevelopment project, Transform Lexington, is currently being planned to include a new market structure and urban plaza. The East Market will remain open throughout the revamp and regular hours at the BMA branch will be from 9 a.m. to 5 p.m., Thursday through Saturday with free admission.
"This location is very unique because it truly is a public space where people from all backgrounds and walks of life gather and visit," Pack says. "Lexington Market has always been a hub for Baltimore City so this location really is perfect."
Although the market is going through a transformative period, the BMA branch is expected to remain a part of the space. The inspiration came from another program the museum has run previously called the Outpost, which was essentially a nomadic museum that roamed across Baltimore.
"Those communities were not satisfied with a fleeting engagement, but instead wanted a far more sustained conversation with the BMA," Bedford says. "[We want to make] it clear that we are the specific museum for the city, that our doors are open to all, that our fundamental mandate is relevant, and that we are willing to go to any lengths to achieve that."