From Palates to Palettes
In addition to composing plates, some local chefs have a way with art—even when they're not feeding the hungry hordes.
Starving artists? Not so fast. For many chefs, cooking is already an art form—after all, it has been said that the first taste is with the eyes. But while their Insta-ready plates are something to behold, some area chefs take their artistry a step further. When they're not working in their commercial kitchens, many chefs dabble in other forms of art (from woodworking to sketching). See for yourself—their talents make us wish we could frame them.
ENRIQUE LIMARDO
EXECUTIVE CHEF, ALMA COCINA LATINA
Enrique Limardo comes by his artistic skills honestly. His mother is a fashion designer back in Caracas, and his grandfather was a painter and sculptor. Growing up in Caracas, he says, "I was very restless, so my father put me in art classes, including painting." Limardo studied architecture, and though cooking became his calling, he never lost his passion for painting. "I paint every day," says Limardo, "but it takes a lot of time to do nice-sized canvases, so I started doing sketches with charcoal and pencil. I sketch people I admire, like Einstein, Dalí, and Carlos Santana." Often working well past midnight, Limardo produces a finished piece every day. "I've discovered that this gives me more creativity to bring to the kitchen," he says. "I always keep design in mind when I'm thinking about plating. I think about colors and textures and, most importantly, flavor, but if I can create it in my mind, I can put it on the plate. The plate is a canvas."
---
CARLOS RABA
CHEF/CO-OWNER, CLAVEL
For as long as he can remember, Carlos Raba has been a doodler. "The doodles started because I'm a visual guy," says Raba. "The doodling helps me focus on one element—and that element is the plate." In fact, Raba often doodles dishes when coming up with new menu concepts for the Remington taqueria. "Drawing is different than writing," says Raba, who draws mini-masterpieces with his finger on his iPhone. "If I write down the words 'spice' and 'salt,' it's not the same as putting black sparkles on the plate. Drawing helps me envision what will go on the plate and how I will decorate it. Do I need some green color with cilantro? Do I need a slice of something or a drizzle? A painter sees it with paint—I see it with food. Anything you present and have a passion for is art, because you are creating your idea, your vision, and your passion."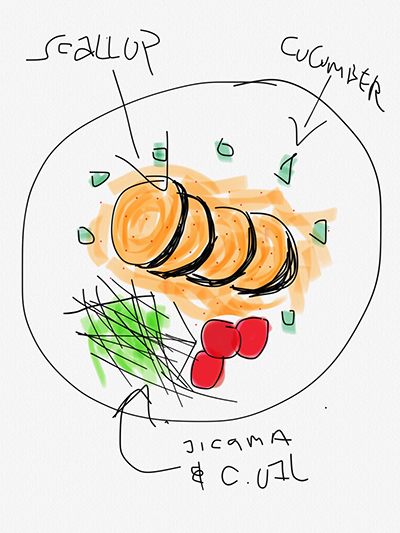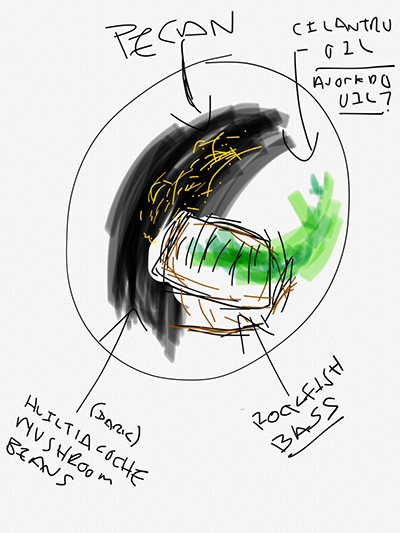 ANDY GAYNOR
EXECUTIVE CHEF, AZUMI
With a mother who was a landscape architect and a grandfather who built boats on the Eastern Shore, Andy Gaynor was steeped in the arts at an early age. "As a kid, I was always tinkering with things, and I made knives out of scissors," says Gaynor, who studied business at Salisbury State. These days, the chef works in multiple mediums—from metalworking to woodworking to painting. He has made the family dining-room farm table, a coffee table in the living room, and even contributed to the design for the logo of the Harbor East sushi hotspot. A recent project was crafting a saya, or knife sheath, for the sword he brought back from a recent trip to Japan that will go on display in the open kitchen at Azumi. "I like using my hands and having a finished product," explains Gaynor. "Once you get marinated in it, so to speak, you kind of lose yourself in it and lose track of time. I love that art allows you to use the other half of your brain."
---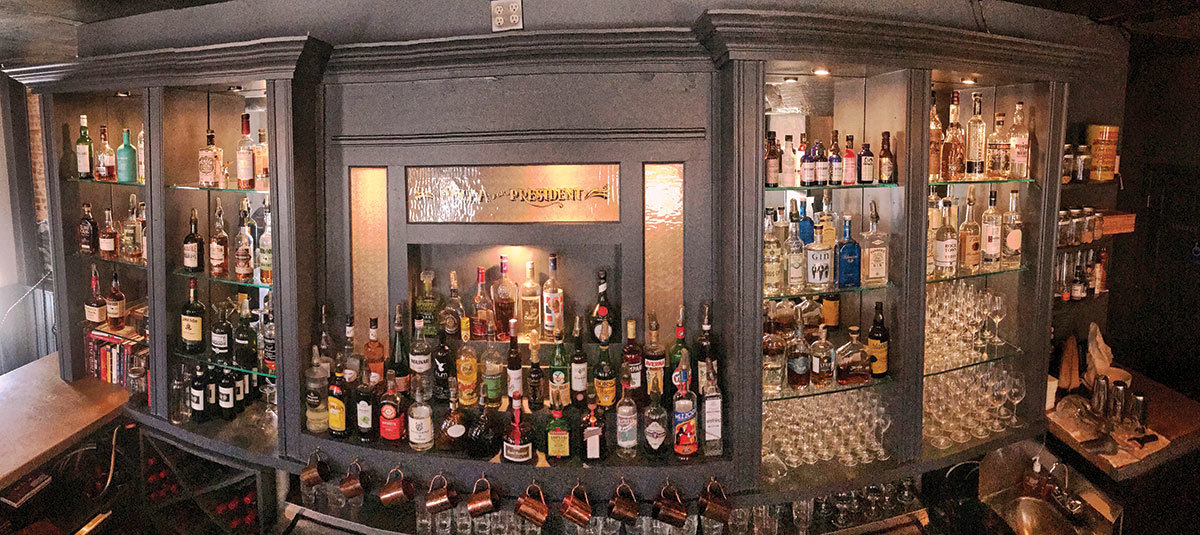 JOSH HERSHKOVITZ
CHEF/CO-OWNER, HERSH'S
Long before going into the food industry, Josh Hershkovitz majored in fine art and philosophy in his undergraduate years at the University of Chicago. While in school, Hershkovitz particularly enjoyed sculpting with construction materials. "I felt the weight of those objects made it seem more real," he says. "You see a Brancusi sculpture, and it's polished brass and silver, but it's behind a rope and you can't interact with it. I enjoyed working with concrete, metal, and wood and something as proletarian as concrete." After moving to Baltimore, Hershkovitz did decorative painting and gilding for high-end furniture finishers such as McLain Weisand, as well as cabinetmaking for Artisan Interiors. By 2011, he and his sister, Stephanie, opened Hersh's. And while he no longer works as an artist, he still tinkers at home, where he has built a library and an entertainment center. And at Hersh's, where he built the bar—he makes pizza with his hands. "If you're not working with your hands, you're not doing it right," he says.