These Are The Fall Arts Events You Can't Miss in Baltimore This Season
The city's renowned art scene is thriving. Here are the chatter-worthy performances and exhibits to mark on your calendar.
Never let it be said that the Baltimore arts community isn't resilient. Since the start of the pandemic, we've adjusted to masked gatherings, rescheduled shows, online events, and distanced exhibitions. That's a lot for one small city (and one self-sustaining art scene) to endure. Sometimes, we thought we'd never have another chance to sit next to a stranger at a theater or hear music at our go-to bar. But things are looking up again, and passion for the arts is present everywhere—because it never left.
We never lost our excitement for long-loved institutions, museums, galleries, and concert halls (and all the new spots popping up) and couldn't be more thrilled to celebrate the start of a new art season in Baltimore, one that's similar to old times and reflective of the new ones. Check out our list of chatter-worthy happenings below, and add some art to your calendar.
Sept. 6-Oct. 2: Dinner and Cake
Tuyet Thi Pham's new play at Everyman Theatre takes meeting the parents to awkward new heights when Mylinh, a new resident of Washington, D.C., is asked to translate dinner for a couple's Vietnamese and American in-laws. As cultures and opinions clash, the translator-turned-mediator learns a bit about her own identity, addressing social politics and tensions that exist between the two countries that make her who she is. Everyman Theatre, 315 W. Fayette St.
Sept. 10: Black String: Borderless Contemporary Korean Music 
Led by Korean traditional musician Yoon Jeong Heo, Black String (pictured above) is a quartet featuring Korean stringed instruments played by Yoon as well as Jean Oh, Aram Lee, and Min Wang Hwang. The concert, held at Creative Alliance in Highlandtown, showcases a mixture of Korean traditional music, folk, jazz, and free improvisation. Creative Alliance, 3134 Eastern Ave.
To Sept. 11: Kiss Me Mr. Musk 
The Charles Village theater stages a climate change performance, devised by the Single Carrot Theatre's ensemble, with text by Genevieve de Mahy, T. Canady, and B Kleymeyer, who also directs, and music and lyrics by Daniel Baird. In a "post-human" world, inanimate objects run Baltimore City, grappling with grief, hope, and denial as the Chesapeake Bay levels have expanded exponentially. Baltimore Theatre Project. 45 W. Preston St.
Sept. 17-Nov. 5: The Beautiful and The Damned 
With painted works by Monica Ikegwu and Megan Lewis, and mixed-media collage pieces by artist Lavett Ballard, the new showcase at Galerie Myrtis, housed on North Charles Street, seeks to reckon with a history of toxic beauty standards. The result is something poignant and mysteriously chromatic. Galerie Myrtis, 2224 N. Charles St.
Sept. 24: Black Cherry Puppet Slamwich 
At Current Space, Southwest Baltimore's Black Cherry Puppet Theater makes a splash with its fast-selling trademark Puppet Slamwich series. Leave the kids at home and head out to the North Howard Street gallery to take part in a whimsical and side-splitting adventure. Current Space, 421 N. Howard St.
To Oct. 8: Havana, Cuba: A Photographic Essay 
Composed of spontaneous images, Florida artist James Knill's new exhibit at Gallery Blue Door in Mount Vernon captures the 48 hours he spent in Havana. Each image tells a story of hope through the eyes of a wandering tourist, reflecting the color-filled spirit and gumption of Cuba's main city and port through fresh eyes. Gallery Blue Door, 833 Park Ave.
Oct. 18-Nov. 13: The Lion in Winter 
Based on the 1966 play (followed by an acclaimed 1968 film), The Lion In Winter is coming to downtown's Everyman Theatre, featuring Everyman Resident Company members. Set in Christmas 1183 during the reign of England's Henry II, his Queen Eleanor of Aquitaine and their feuding sons expect treachery, betrayal, sword fights, and superbly witty dialogue. Everyman Theatre, 315 W. Fayette St.
Oct. 27-Nov. 20: Ain't No Mo' 
Buckle up. Jordan E. Cooper's new Center Stage play puts viewers on the all-Black Flight 1619. Narrated by flight attendant Peaches, the race parable yields a series of vignettes, employing themes of satire and speculative fiction in Cooper's no-holds- barred, comedic quest to highlight value in Black life. Center Stage, 700 N. Calvert St.
To Oct. 27: A Month of "Marium" 
The Baltimore Shakespeare Factory performs an act from Elizabeth Carey's The Tragedy of Mariam each Thursday in October. First published in 1613, Carey's Jacobean-era play was likely the first British play published by a woman. Each week, a different act unveils the story of the second wife of the Biblical King Herod. Baltimore Shakespeare Factory, 3900 Roland Ave.
To Oct. 30: Hamilton
The incredibly popular musical, featuring award-winning music and lyrics from Lin-Manuel Miranda, returns to the Hippodrome. Miranda's score, a blend of hip-hop, jazz, and R&B, showcases the rise and fall of Founding Father Alexander Hamilton. Mesmerizing and extraordinarily catchy, there's a reason why the musical has won Tony, Grammy, Olivier, Pulitzer, and Kennedy Center honors. Hippodrome Theatre, 12 N. Eutaw St.
Nov. 5: The State Ballet of Ukraine: Swan Lake
The State Ballet of Ukraine presents one night of Swan Lake, Tchaikovsky's masterpiece in two acts, at the Hippodrome Theatre. The sorcerer Rothbert turns Princess Odette and her friends into swans during the day and back into humans at night. Only prince Siegfried's love can break the spell. The libretto is based on a script by Vladimir Begichev and Vasily Geltser, the chief choreographer is Andrey Litvinov, and the artistic director is Konstantin Pinchuk. Hippodrome Theatre, 12 N. Eutaw St.
Nov. 5: Claire/McCardell
On display at the Maryland Center for History and Culture, the showcase takes a look at Claire McCardell, a Frederick-born designer whose mark on women's fashion led to the advent of sportswear. From the MCHC website: "By designing for modern American women like herself, McCardell became synonymous with the American fashion rebellion." Maryland Center for History and Culture. 610 Park Ave.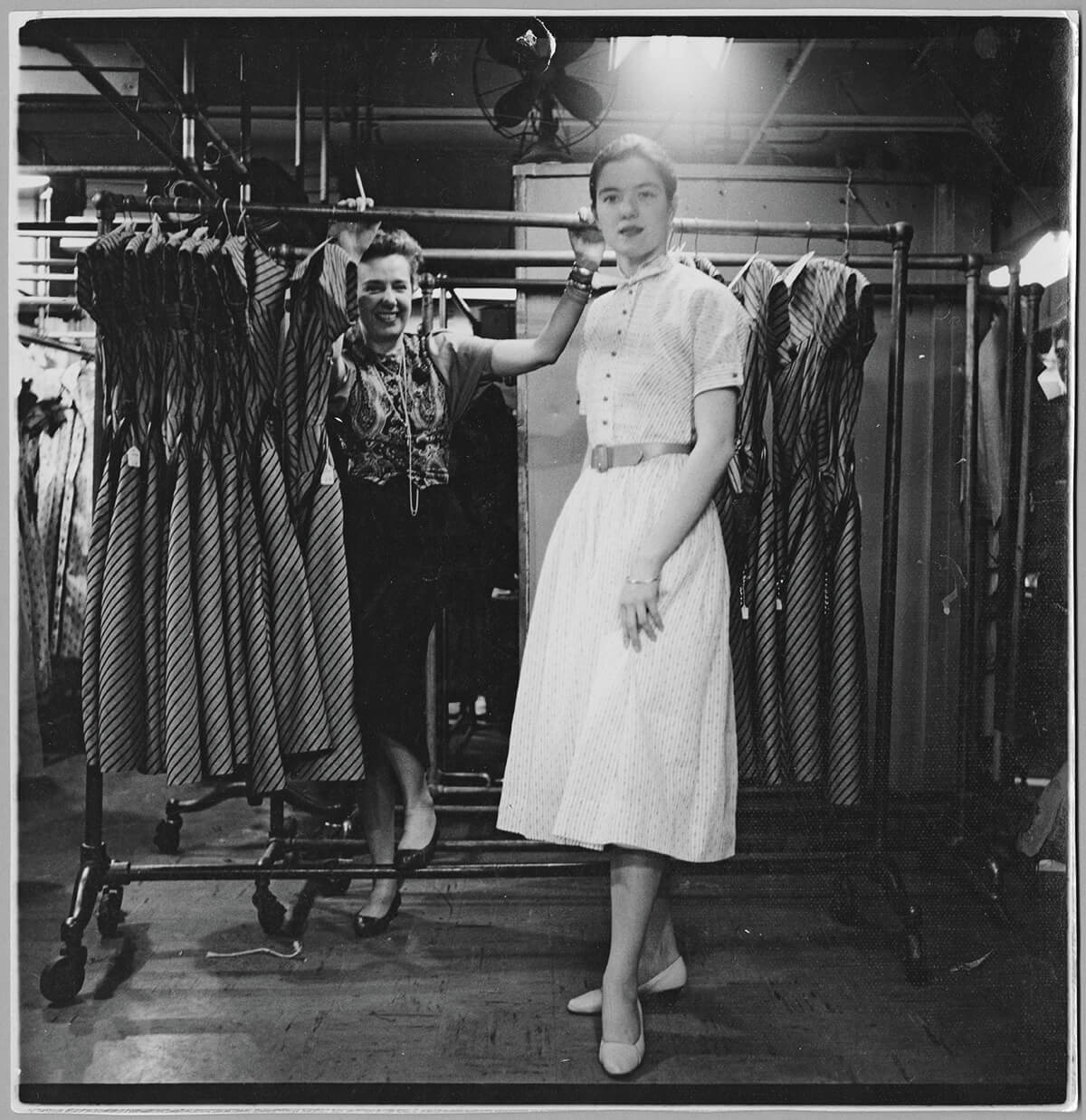 Nov. 10-11: Marin Conducts Beethoven's Fifth 
In her new role as the Baltimore Symphony Orchestra's director laureate, esteemed conductor Marin Alsop (joined by violinist Augustin Hadelich) returns to Joseph Meyerhoff Symphony Hall to perform works that celebrate the redemptive power of creativity. Among them is Beethoven's best-known symphony, with spirit-driven melodies that fluctuate from dark to light. Joseph Meyerhoff Symphony Hall, 1212 Cathedral St.
Nov. 12: Marc Cary's Indigenous People Arkestra Presents Blackanomics 
By way of Creative Alliance, Marc Cary's love letter to go-go music transports Baltimoreans to Washington, D.C., where the percussion genre's greats, including Chuck Brown and the Soul Searchers, continue to assert their funky, Afro-tinged influence. In Highlandtown, the D.C. native jazz pianist takes the stage to reckon with the soundscape that would permeate his upbringing. Creative Alliance, 3134 Eastern Ave.
Nov. 20-April 16, 2023: The John Waters Collection 
Charm City's Pope of Trash, beloved filmmaker John Waters, gifts the Baltimore Museum of Art with upwards of 400 lewd and captivating works, on view at the museum's Nancy Dorman and Stanley Mazaroff Center for the Study of Prints. Queer identity and freedom of expression are explored by guest curators Catherine Opie and Jack Pierson through selected sculptures, paintings, prints, and photographs reflecting Waters' love for all things filthy and unsettling. Baltimore Museum of Art, 10 Art Museum Dr.
To Jan. 29, 2023: A Movement in Every Direction: Legacies of The Great Migration
A dozen Black artists explore the way the Great Migration, in which more than six million African Americans left the American South from 1915 to 1970, transformed nearly every aspect of Black life and culture. Artists including Akea Brionne, Mark Bradford, Zoë Charlton, Torkwase Dyson, Allison Janae Hamilton, and Carrie Mae Weems have created commissioned works across multiple media to show- case the effects of the movement. Baltimore Museum of Art, 10 Art Museum Dr.